Will the Bitcoin price rally continue? Signs BTC bubble is about to burst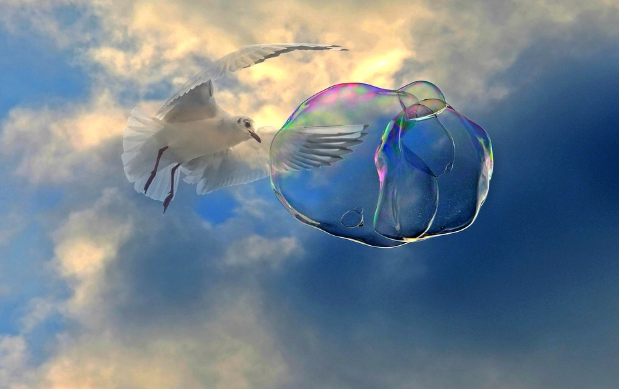 Within the last couple of days, the number one virtual currency, Bitcoin, appreciated from $6,367 US dollars to $7,420, marking an incredible stride after continuous dips. But many might be thinking if the current BTC bull run is going to continue or end even quicker than it started? We have reasons to believe it will carry on, at least for a while. Let's discover why.
The force behind Bitcoin's latest price rise
The proclamation caused Bitcoin's most recent and most substantial price surge in weeks that the most significant asset management company in the world, BlackRock, was looking into ways to invest in cryptocurrency and blockchain technology.
According to information gathered from Financial News, BlackRock has instigated a working group that has been tasked to focus on ways the company can take advantage of virtual currencies, and whether Bitcoin is a viable investment option, it can look at in future.
Two sources that sought anonymity disclosed to the media that a team has already been assembled from different departments of the business to examine the structure of virtual currency, Bitcoin, and the workings of blockchain technology. Part of their mandate is to monitor BlackRock's competitors and their dealings with cryptocurrency.
The news that BlackRock Inc. is probing the crypto sector is causing excitement on the virtual currency sphere, which in turn is leading to sharp gains for most of the leading virtual currencies in the market. Bitcoin, ranked number one, is particularly experiencing sharp price appreciations since the late morning session, that saw it break through the 6,500 US dollar barrier for the first time since June.
The Monday morning price surge was followed by an afternoon steady price advancement session that pushed the value of Bitcoin to surpass the 6,700 US dollar mark. The virtual currency finished the day at a high of 6,741 US dollar, up from its previous level of 6,357 US dollar. Bitcoins market cap currently stands at around $127 billion.
Is Bitcoin a Bubble?
In today's world, even those who have not invested in cryptocurrency are starting to keep tabs on the market's progress. This is because currencies such as Bitcoin have been recording price increments that have left many Bitcoin holders and investors excited about the possibilities of how much its value might climb.
The cryptocurrency market is now getting interests from complete armatures who believe now is the time to invest in the digital asset following the Bitcoin upward surge. However, some analysts are a skeptic of the progress and wonder when the Bitcoin bubble burst.
On whether Bitcoin is a bubble, it is hard to determine if it is considering Bitcoin is an entire industry, this is according to Derek Thompson, a senior economics editor for The Atlantic. However, Derek believes that Bitcoin's latest patterns are similar to other famous bubbles such as the dotcom bubble that did burst.
The number one ranked virtual currency is an asset that is on everyone's mouth and thoughts. Investors are making huge life investment decisions based on the value of Bitcoin; they often make remarkable predictions on the future of the digital coin.
The volatility of virtual currencies meets all the requirements to make the whole crypto market to be a bubble. On when it is going to burst remains a mystery, but as things look at the moment, Bitcoin is having a strong breakout that more likely is going to continue for a good period now (at least).
For the latest cryptocurrency news, join our Telegram!
Disclaimer: This article should not be taken as, and is not intended to provide, investment advice. Global Coin Report and/or its affiliates, employees, writers, and subcontractors are cryptocurrency investors and from time to time may or may not have holdings in some of the coins or tokens they cover. Please conduct your own thorough research before investing in any cryptocurrency and read our full disclaimer.
Image courtesy of Maxpixel.net
4 Reasons Why the New Bitcoin Rally Is Unlikely to Stop Now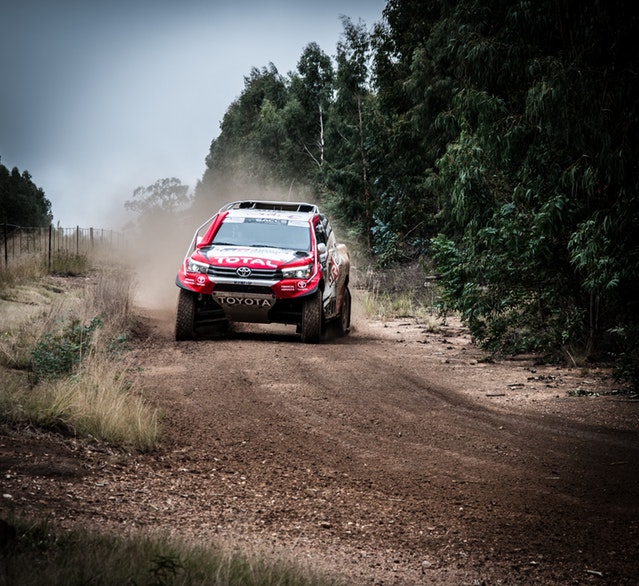 After more than a year of declining prices, the crypto market is finally seeing a period of serious recovery — one that has already brought digital currencies to heights not seen in over half a year now.
Only days ago, Bitcoin surged past several major resistance levels and managed to exceed its yearly high of over $8,000. Already, many skeptics are predicting the soon end of the bull run, and the possibility of yet another sharp decline. However, there are signs that suggest otherwise — that this bull run is only getting started, and that it will not end anytime soon.
There are four reasons why this is the case, and they are as follows:
1) Bakkt
There is the long-awaited Bitcoin futures exchange, Bakkt, which recently announced that the July test date for Bitcoin futures is soon to be set. Bakkt's launch was delayed multiple times already, so the announcement came as quite a surprise. However, it appears that it will happen quite soon, after all.
As soon as its arrival becomes a certainty, Bitcoin will likely skyrocket even further, just like gold did when gold ETF appeared in 2013.
2) Bitcoin completely ignored the hacking of Binance
Binance has been the largest crypto exchange by trading volume for a while now, and as such, many expected that, if anything were to happen to it, Bitcoin…
The New Rally Has Arrived: Crypto Market Cap Goes up by $24 Billion Within a Day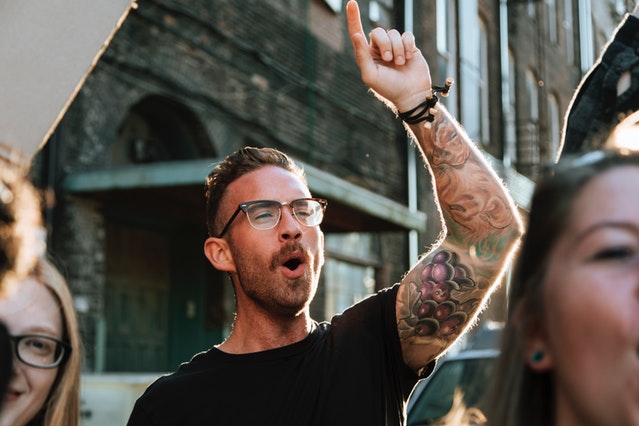 The crypto market's recovery progresses further, and at a rapid pace, at that. Bitcoin has just surpassed the $8,000 mark, which is the first time its price has been that high since July of last year. In addition, the entire crypto market is making billions within hours.
Bitcoin (BTC) sees another serious surge
In the past 24 hours, the total crypto market cap has gone up by around $24 billion. Meanwhile, BTC price has grown by $1,000 within the same period, as the largest coin traded barely above $7,000 on early Monday. At the time of writing, the coin's price sits at $8.014.31, with a 14% growth in the last 24 hours. Meanwhile, the BTC market cap has gone up to $141.85 billion, and even the coin's trading volume surged to over $31 billion.
While many are wondering whether this is a return to the massive heights seen back in 2017 or only a temporary surge which will soon see a correction — no signs of an upcoming decline have been noticed as of yet. In fact, new heights were made and then exceeded multiple times in the past week, with a massive 33% gain during that time. And, with Bitcoin's dominance at 60%, many are expecting that massive altcoin surges are to be expected as well.
The growth of altcoins can already be seen, as Bitcoin…
The Crypto Market Reaction to Bitcoin (BTC) Recent Surge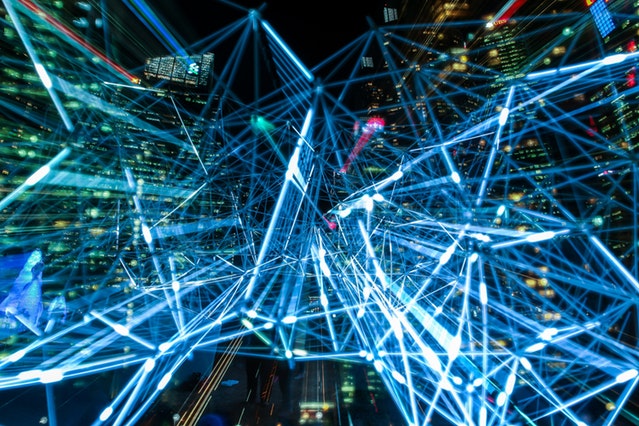 Bitcoin (BTC) is finally back on track, with the world's largest cryptocurrency recently reaching heights that were not seen in over half a year. The coin's last big milestone was $7,100, and while it has gone beyond it, at the time of writing, a slight correction has started taking place.
However, while all of the attention is on BTC, it is also interesting to see how the altcoins are reacting to the new development. The market, as a whole, is looking a lot better these days, and it continues to improve constantly.
Bitcoin dominates the market
Bitcoin is currently once again dominating the market, with the belief that it needs to reach 60% in order to bleed out the overvalued altcoin markets. These days, its dominance is between 58% and 62%, depending on where you get your data from. This provides excellent conditions to try and predict what might happen to the rest of the market, as a similar situation already took place in the past.
Back before the new surges of 2019, and even before the bear market of 2018, and even further back, before  BTC reached its peak — Bitcoin saw similar levels of dominance on December 4th, 2017. Back then, the list of the top 10 largest cryptos by market cap had barely any similarities with the list as it is these days.
However,…