Will DasCoin Take Cryptocurrency into the Future?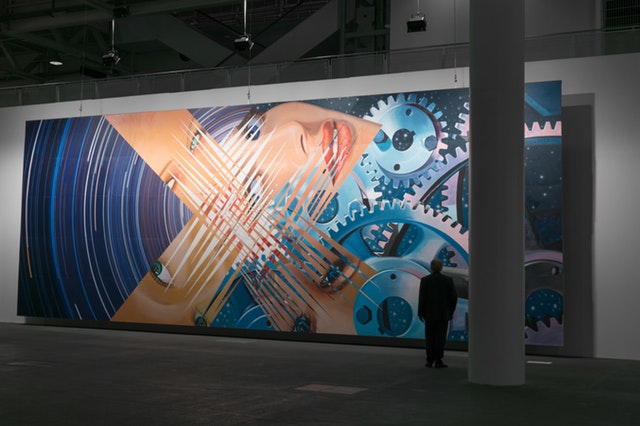 DasCoin Ushers in a New Cryptocurrency Era
DasCoin combines the best of traditional, centralized currencies with the best of blockchain-based cryptocurrencies to create a hybrid currency for a new era. DasCoin's ecosystem provides a network of interoperable distributed applications founded on equity, trust, and security. The ultimate goal of DasCoin is to provide financial freedom for mainstream users.
What Is DasCoin?
DasCoin presents itself as the currency of trust. It is a hybrid digital currency, meaning that it is well positioned to satisfy the regulatory requirements of traditional fiat currencies, like the U.S. dollar, with the ability to move and manipulate information on a distributed blockchain.
DasCoin differs from traditional cryptocurrencies in this important regard while bringing several other advantages to the table, such as:
Scalability– Traditional cryptocurrencies, like Bitcoin, have already far exceeded their transaction limits, causing widespread delays in the blockchain. DasCoin has the ability to scale to more than 100,000 transactions per second.
Speed– DasCoin is fast. Really fast. Bitcoin transactions can take hours or days to clear, while DasCoin averages about six seconds per transaction.
Security– DasCoin's focus on regulatory compliance means that it has built-in Know-Your-Customer authentication already present on its blockchain. This creates an ironclad security system that meets or exceeds the expectation of governmental requirements. Additionally, DasCoin's master node system means every user is permissioned and privacy is assured.
Accountability with Adaptability– DasCoin's Know-Your-Customer expertise makes it compliant with all applicable government standards, including counter-terrorist financing and anti-money-laundering standards. As regulations grow and change (which they almost certainly will), DasCoin's system is ready to adapt to meet the ever-changing needs of its dynamic community of users and partners.
Key Features of DasCoin
DasCoin is more than just another cryptocurrency. It is a complete ecosystem for use and development. Its consortium blockchain is more efficient, secure, and speedy than less-evolved blockchains. There is also an authentication network in play tied to the Know-Your-Customer protocol. DasCoin is ill-suited for money laundering or criminal activity due to its high internal standards and security checks. These checks are balanced to ensure fairness and transparency among all stakeholders, who can interact with the blockchain via a decentralized wallet.
Into the Future
The future of tech lies with blockchain and DasCoin represents the future of blockchain. It is fast, secure and ready to meet all incoming governmental regulations. Little wonder it calls itself "the Currency of Trust."
Disclaimer: This article should not be taken as, and is not intended to provide, investment advice. Global Coin Report and/or its affiliates, employees, writers, and subcontractors are cryptocurrency investors and from time to time may or may not have holdings in some of the coins or tokens they cover. Please conduct your own thorough research before investing in any cryptocurrency and read our full disclaimer.
Image courtesy of Pexels
STEEMIT Running Out Of STEAM?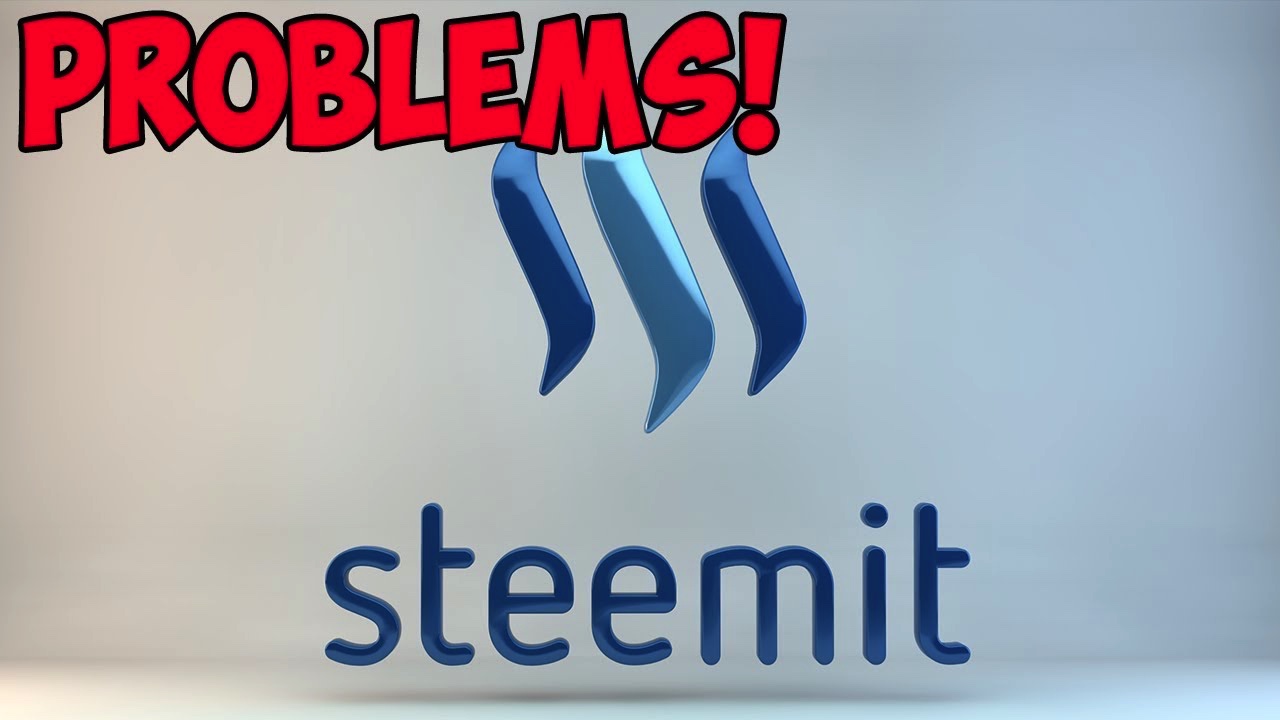 Has Steemit seen its glory days run dry? There have been many rumors that the CEO Ned Scott has pushed the company to the blockchain focus that he forgot about Steem being a social media platform. Now, these are just things some of the former employees have been heard saying, but it is a rather interesting take as to what is going on. Give the following video a watch where I break down what is happening with Steem. I also give my thoughts on what may happen to other large ICOs and how we may see this trend continue as we have seen with ConsenSys laying off 10% of their workforce.
If the big name projects are starting to do this will it also have a trickle-down effect on other ICO's which have no products and are running out of cash? I definitely think so, and I also see this negatively affecting Ethereum for the mid-term. The question many have been asking is just how long can the bottom 1800 projects last with the current market conditions? How many ICOs did not liquidate their Ethereum and now are stuck with 1/10th the cash flow or more in some cases, how will they pay to continue operations? What about the growing number of projects laying off employees like in our current case? The question that bares in mind…
The Three Biggest Problems with Crypto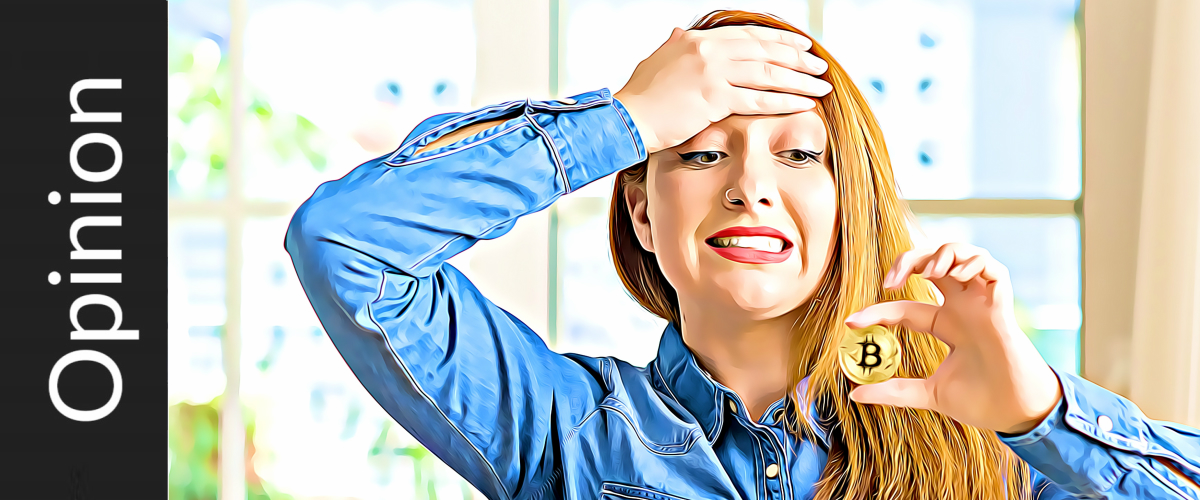 In this bear market, everybody's asking the same questions. Why is Bitcoin falling? When will the market turn around? Is this the end of the crypto boom?
However, before we can answer questions like these, we need to step back and do an honest appraisal of where our industry stands and what is really holding it back. Despite its growing popularity, cryptocurrency still struggles to gain mainstream appeal. While crypto has managed to distance itself from the early days, when it was used to buy illegal goods online, the currency still conjures up negative feelings for a lot of people unfamiliar with the technology — and all too often, for good reasons.
Cryptocurrency is still relatively new, which means that many casual users are still exploring different ways to use crypto in their day-to-day lives. Unfortunately, this lack of knowledge leaves a lot of users vulnerable to scammers seeking to take advantage of their ignorance and inexperience.
We've contacted various types of people within the crypto community, surveying newbies, traders, investors, and professionals, asking what the biggest problems in crypto are. We found there to be three major problems holding the industry back:
Scammers
Failed projects
Immature technology
Who hasn't been scammed at least once?
The crypto community is…
A lot of people are wondering if the whole crypto phenomenon is nothing else but a bubble. We'd say it would be a fair question except that these people asking it have been skeptics from the very beginning, so they're not really assessing the market on its own right and performance but just singing the same old song.
We believe that the current market conditions do not justify the notion of crypto as a bubble and we'll explain to you why.
First, we start by reviewing a bit of market dynamics. Every market, every asset, every currency develops in cycles that repeat over time. Each cycle is comprised of four different stages called "phases":
Stealth
Awareness
Mania
Blowoff
It all starts at Stealth. A new stock, asset, or cryptocurrency hits the market. Nobody knows anything about it so nobody pays any attention to it or tries to buy it. The price is slow and it stays very much the same until the market becomes aware it's there. Hence the name for the following phase.
As the market realizes this new thing exists it starts to pay attention to it and to buy it, so it takes off, the price rises steadily until it faces its first sell-off. The price drops a little. Then something else happens. The media pays, at last, attention to this hypothetical coin or stock and it creates enthusiasm in the market. We're…