3 of The Most Shocking Cryptocurrency Scandals
Author: Benjamin Lee
It goes without saying that Bitcoin and other forms of cryptocurrency have the potential to make or break fortunes in the blink of an eye. Unfortunately, one of crypto's biggest strengths is also potentially one of its biggest flaws which is the relatively unregulated nature of cryptocurrency.
With dozens of new exchanges and e-wallet services appearing every other day with literally zero regulation, fraud and hacking are one of the biggest risks associated with investing in Bitcoin. As can be seen from the 2016 Bitfinex hack which resulted in losses of US$66 million, the risk are indeed very much real.
Along with this the relatively lawless nature (legislation wise) of the cryptocurrency industry makes it susceptible to moral hazard. Described as a situation in which an individual may be tempted to take extreme risks in an attempt to gain profits, the prospect of moral hazard is very real in the crypto world. Join us as we take a look at some of the biggest crypto scandals so far.
QuadrigaCX
A dead CEO, accusations of a fraud and missing millions. All these make for an intriguing thriller that shook Bitcoin News, but for the thousands of customers who lost their holdings of cryptocurrency, the nightmare is very much real.
Back in 2018, the CEO of QuadrigaCX; Gerald Cotten passed away while honeymooning in India. Following this, his company QuadrigaCX announced that they were unable to gain access to the company's deposits of cryptocurrency; a situation which immediately was a cause for alarm.
The reason behind this was QuadrigaCX used of cold wallets which are offline storage repositories that offer greater security from hacking. However, as Cotten was supposedly the only one with access to the passwords, the company was unable to return funds owed to their customer.
An investigation was launched into QuadrigaCX and this revealed several startling revelations. Firstly, after gaining access to Cotten's laptop, audit firm Ernst & Young were able to track down all of the cold wallets owned by QuadrigaCX. However, the cold wallets that were supposed to hold between US$140 million and US$190 million worth of cryptocurrencies had been emptied.
Following the trail of money, Ernst & Young's investigators discovered that funds had been systematically transferred out of the cold wallets an entire year prior to Cotten's death. This left customers and investigators with a shell of company and zero currency.
Following these discoveries, several theories have been put forward with many believing that Gerald Cotten faked his own death to escape with millions. While his widow claims otherwise, the jury is still out on what happened to QuadrigaCX's deposits.
Mt Gox
Founded in 2010 by American programmer Jed McCaleb, Mt Gox actually stands for "Magic The Gathering Online eXchange." Despite the odd name, Mt Gox would go on to become the world's largest Bitcoin exchange, for a short time.
At one point, Mt Gox was estimated to have handled a whopping 70% of all Bitcoin transactions in the world. However, Mt Gox's rise to fame was never smooth. From repeated security breaches, hack attacks, an incompetent CEO and even a lawsuit from the US government, Mt Gox was constantly plagued with legal and financial troubles.
Disaster struck in 2014 when Mt Gox declared bankruptcy after losing US$500 million worth of Bitcoins. It was discovered that hackers had systematically emptied out Mt Gox's wallets without the knowledge of the company. When users complained that they were unable to withdraw their funds, Mt Gox when silent and disappeared from all social media.
To this day nearly 5 years after the debacle, creditors are still fighting to recover the funds owed to them by Mt Gox. In fact, the wait has been so long that some creditors have even chosen to sell their claims at a discounted rate. In some ways, you could even say that Mt Gox is the crypto equivalent of Enron.
NiceHash
NiceHash is a Slovenia-based crypto mining platform which brings miners and investors together. In December of 2017, Nice Hash was hit by an extremely sophisticated hack attack that invaded the system and resulted in a massive loss of 4 million 736 thousand 42 Bitcoins. Yes, the number of Bitcoins was so heart-wrenchingly big that we had to spell it out precisely.
At that point in time with Bitcoins being valued at roughly US$19,000 per Bitcoin, the total estimated losses would have been in the trillions. Further adding to the misery of all parties with the exception of the hackers, none of the money or Bitcoins were ever recovered. Consequently, the entire management team including CEO Marko Kobal resigned from NiceHash.
However, NiceHash was able to bounce back from this catastrophe and remained in business after salvaging their damaged reputation. To this day, NiceHash are still trading in Bitcoins and other cryptocurrencies.
From what we have seen, the world of cryptocurrency is an extremely lucrative yet risky proposition. Whether you're an investor, speculator or crypto miner, it is vital that you stay on top of the game at all times. Keep in the know on the latest Bitcoin and cryptocurrency news with CEO World Magazine.
Three of the Best Crypto-Friendly Currency Accounts for 2019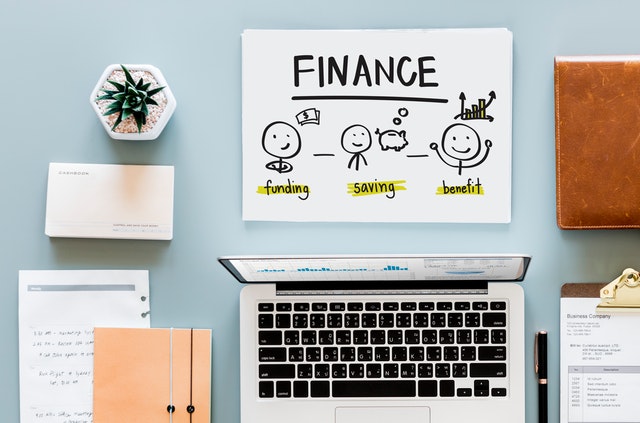 The advent of blockchain and cryptocurrency has seen several industries disrupted like never before, including finance.
Notoriously resistant to change on any real scale, finance has always been seen as a tough industry to bring new ideas into, but blockchain has changed the game in many respects.
Today we're seeing an influx of agile digital challengers to the established names that have dominated banking for so long.
Recently a report was published by consultancy company A.T. Kearney that claims "Not all banks will survive the tide of change as customers increasingly favor digital banks and innovative products and services.
"Branch closures are a short-term fix to steady the books, but it is not enough – traditional institutions need to consider strategic transformation to improve cost and top line and also offer more innovative products and services."
In short, the world of banking is changing, and the following three startups are among the best crypto-friendly banking options for 2019.
Offering customers a VISA card available in three different currencies, Wirex has quickly established itself as one of the most recognized names in crypto finance.
Billed as "crypto and traditional currency accounts that put the power in your hands," Wirex allows customers to take charge of their entire banking needs from one simple to use platform.
You can fund your account using a credit/debit card, bank transfer,…
Reasons Why You Are Much Safer When Crypto Trading on Dexes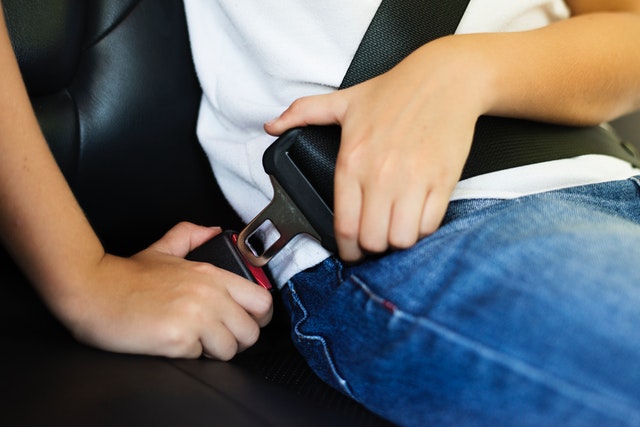 While many cryptocurrencies aim to bring the change to the world by bringing full decentralization, one aspect of the crypto space still remains mostly centralized, and that is the way they are exchanged. Most crypto exchanges are centralized companies, where traders and investors need to deposit their coins for safekeeping. This is a risky way to handle the funds, as exchanges remain susceptible to hacks and theft, as many realized recently, after the hack of the world's largest exchange by trading volume, Binance.
During the hack, around 7,000 BTC (over $40 million) was taken, and sent to multiple wallets, never to be seen again — for now, at least. The hack also came as quite a shock, as Binance was known for its efficiency, security, and high levels of confidence. It also made people realize that their coins are not really theirs if they need to rely on third parties, such as exchanges, to keep them safe. As a result, many are now turning away from centralized exchanges, and are heading towards decentralized ones — also known as DEXes.
Here are some reasons why you might want to consider doing the same.
1. True ownership of your coins
The crypto community has a saying: "not your keys, not your coins." The saying is now more relevant than ever, but it does not apply on DEXes. Decentralized exchanges…
4 Reasons Why the New Bitcoin Rally Is Unlikely to Stop Now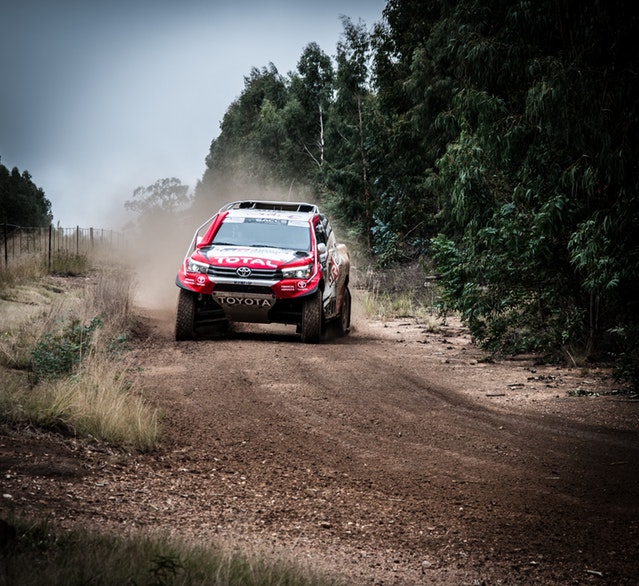 After more than a year of declining prices, the crypto market is finally seeing a period of serious recovery — one that has already brought digital currencies to heights not seen in over half a year now.
Only days ago, Bitcoin surged past several major resistance levels and managed to exceed its yearly high of over $8,000. Already, many skeptics are predicting the soon end of the bull run, and the possibility of yet another sharp decline. However, there are signs that suggest otherwise — that this bull run is only getting started, and that it will not end anytime soon.
There are four reasons why this is the case, and they are as follows:
1) Bakkt
There is the long-awaited Bitcoin futures exchange, Bakkt, which recently announced that the July test date for Bitcoin futures is soon to be set. Bakkt's launch was delayed multiple times already, so the announcement came as quite a surprise. However, it appears that it will happen quite soon, after all.
As soon as its arrival becomes a certainty, Bitcoin will likely skyrocket even further, just like gold did when gold ETF appeared in 2013.
2) Bitcoin completely ignored the hacking of Binance
Binance has been the largest crypto exchange by trading volume for a while now, and as such, many expected that, if anything were to happen to it, Bitcoin…