4 Reasons to Stick With Ripple in 2018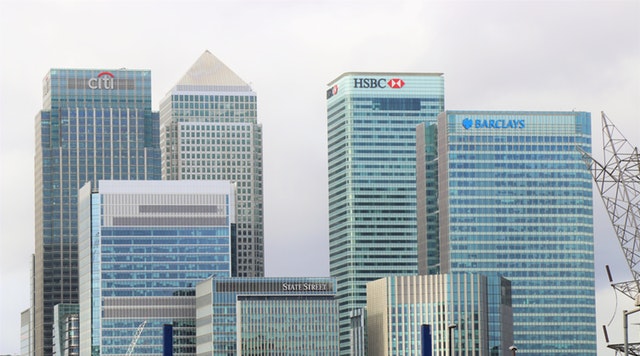 Ever since XRP first went live, this cryptocurrency has only had two big problems. One is the bad application of decentralization, and the other is its parent company's influence over it.
When it comes to the first issue, it is important to realize that cryptos work through an agreement between their users. The agreement between participants is what keeps the blockchain secure. Users agree on the amount that goes between their wallets. This goes for cryptos like Bitcoin (BTC), as well as for those like XRP.
However, when it comes to decentralization, XRP is largely influenced by Ripple, its parent company. Usually, if the parent company were to go under for whatever reason, its crypto could survive thanks to its users and the agreement between them. When it comes to Ripple (XRP), however, it turns out that Ripple (the company) holds almost 55 billion tokens which are locked into escrow for the next 4 years.
XRP is decentralized, Ripple is not.
Not only does Ripple own a large amount of XRP, but it also has a big influence on its use. Anyone who owns a certain amount in some cryptocurrency can do whatever they want with it. They can open a global money transfer firm, or use the crypto for business payments.
However, when it comes to XRP, Ripple has always been the one who decides its future, and even chooses the industries that this crypto can touch. So far, banks and large money wiring services like Western Union and MoneyGram were the ones that Ripple wanted to work with. This has caused many people to ask Ripple to start more partnerships in the area of digital commerce.
It's not all so bad
This attitude might not be the worst thing for this crypto, however. Despite the fact that Ripple acts like quite a dictator when it comes to XRP, this relationship is also one of the cryptocurrency's biggest advantages. After all, Ripple was responsible for the XRP's use within some of the biggest companies around the world. Without the company's influence, all of these firms probably wouldn't even bother with XRP.
Despite being the biggest name in the crypto world, Bitcoin did not manage to do as well for itself as XRP has, at least when it comes to infiltrating large companies. Through Ripple's connections to large firms and banks, XRP managed to bet the backing of the Central Bank of Saudi Arabia, Japan's SBI, and even a connection to Walmart. This is one of the best ways of getting stabilized and ensuring that the growth and adoption become certainties.
This position and some excellent marketing decisions have allowed Ripple to take the next step. This began with a $29 million donation on donorschoose.org, which Ripple donated for public education projects. Then, there was a $25 million investment in Blockchain Capital, which is dedicated to speeding up crypto and blockchain startups. Through these decisions, both the company and its cryptocurrency attracted attention, but also helped to influence the world through the use of XRP.
XRP instead of BTC
Bitcoin's name, status, and influence over the years will make sure that this crypto will keep its top place on the market. Bitcoin itself has almost become a synonym for cryptos in most people's minds. Even those who have no knowledge about cryptos, the blockchain, or any other aspect of the digital market have heard of Bitcoin, and they know that it is a digital currency.
Ripple (XRP), on the other hand, is not as well known and popular. However, instead of conquering the hearts of the many, Ripple went for specific partnerships on Wall Street and in the financial tech industry. It might not have its name known by nearly anyone with an Internet connection, but it sure did leave an impression where it matters.
Bitcoin has been surrounded by scandals, thefts, scams and alike for years now, which influenced its very nature. Despite its popularity, it is seen as chaotic crypto with no certainties. Large businesses which usually have a lot to lose if their deals end up ruined would never invite the anarchy that follows Bitcoin into their business practices.
Ripple, however, has shown a lot of stability, support from the parent company, and it is considered to be a classy digital currency that can hold its own. It acts and looks like a professional, which increases its chances of being accepted by a new company.
XRP's superior use
The stock market and the crypto market can be very different at times, but there are several things that can be applied on both of them. They can be unpredictable, and there are only two ways of dealing with them – through sheer luck, or through a carefully thought out strategy. Neither of the two is a safe bet, however.
Because of that, investing in cryptos can be very risky. However, there is a trick to doing this, and the most important thing that an investor needs to evaluate is whether or not the currency in question can fill the needs of the real world. Many of them are promising great things, but only a few manage to find a foothold in the world, and even fewer than that can hope to be adopted in a space that would allow it to make a difference.
When it comes to Ripple (XRP) it definitely has what it takes. It has a potential to replace SWIFT, which the banks used for entire decades, at this point. It's cheaper, faster, and more modern that SWIFT, which is what makes Ripple a very attractive alternative.
Ripple has already entered many partnerships, and some of them are a real mark of the desire for this crypto to be fully implemented. Banks are becoming more and more open to the adoption of this crypto, and this year has already managed to remove many concerns that they had regarding the currency.
There are no certainties when it comes to cryptos and their future. However, Ripple fills the modern world's needs, and investing in it is as safe as working with cryptos can get.
For the latest cryptocurrency news, join our Telegram!
Disclaimer: This article should not be taken as, and is not intended to provide, investment advice. Global Coin Report and/or its affiliates, employees, writers, and subcontractors are cryptocurrency investors and from time to time may or may not have holdings in some of the coins or tokens they cover. Please conduct your own thorough research before investing in any cryptocurrency and read our full disclaimer.
Image courtesy of Pexels
Blockchain-Focused ETF Arrives on London Stock Exchange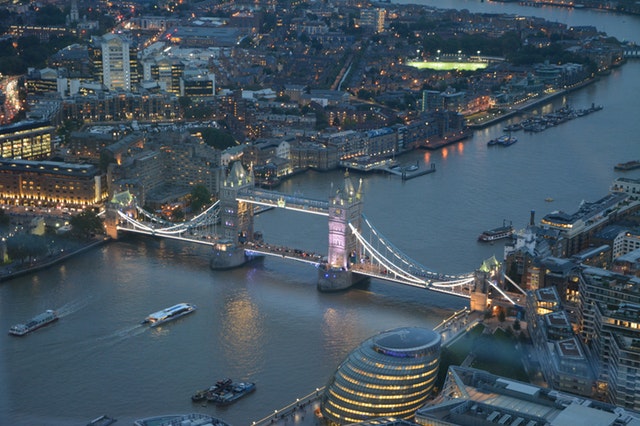 The crypto community is still waiting for the US SEC to approve Bitcoin ETFs, with speculation which application might get approval being one of the hottest topics in 2018. However, come 2019, the US government shutdown dragged on, and the Bitcoin ETF request which had the most potential to see a grant got withdrawn by the very companies that submitted the application.
While the question of BTC ETF remains hanging in the air, blockchain-focused ETFs seem to be a different matter entirely. In a recent announcement by an independent investment managed firm called Invesco, the company has stated that it was about to launch the largest blockchain-focused ETF in the world. They managed to go through with this plan, and the ETFs have reached the London Stock Exchange today, March 11th.
The exchange-traded fund includes a portfolio containing as many as 48 different firms which are bringing exposure to the emerging technology. Among them, there is Taiwan Semiconductor Manufacturing, which is a well-known creator of chips used for crypto mining, as well as the CME Group, which is the first regulated exchange in the US which launched Bitcoin futures. There are many other well-known companies as well, such as Intel, Microsoft, and others.
Chris Mellor, the Invesco's head of ETF equity product management in Europe, said that blockchain has a huge potential to increase earnings, even though…
Could Jeff Bezos Turn to Bitcoin to Hide Fortune from Wife?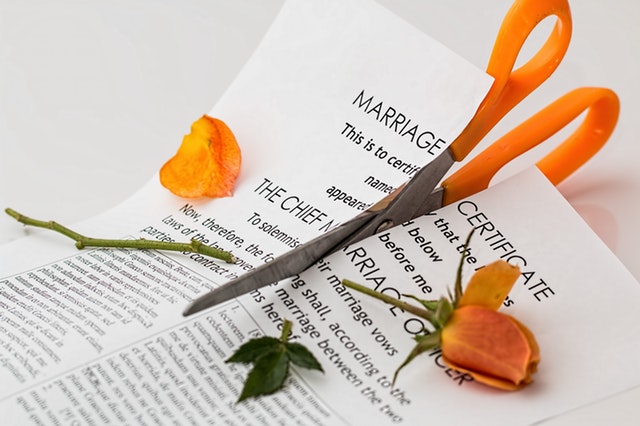 Amazon's Jeff Bezos has made numerous headlines recently due to his overly-publicized divorce, which shows all signs of being one of the most expensive ones — if not THE most expensive one — in modern history. According to estimates, it might cost him as much as $70 billion, which will make his soon-to-be-ex-wife the richest woman in human history.
However, as the process continues to unfold, many have started wondering if things may have ended up differently for Bezos if he turned to Bitcoin for help.
Bitcoin as a divorce tool?
In the last several years — since Bitcoin and other cryptos hit fame — many have started turning to BTC during their divorce proceedings. In fact, it can even be said that using the largest cryptocurrency in this way has become a new trend. The trend has been gaining so much strength that numerous law companies started including advice on what to do in regards to Bitcoin as part of their websites.
However, while the trend has been picking up in recent years, it is nowhere near as easy as it might seem. For example, if there is even a suspicion of a spouse having undisclosed holdings appears during the divorce process, it might be enough to impact the final decision of the judge. In other words, even if there is a complete lack of evidence, but…
Three Biggest Things To Know Come Cryptocurrency Tax Season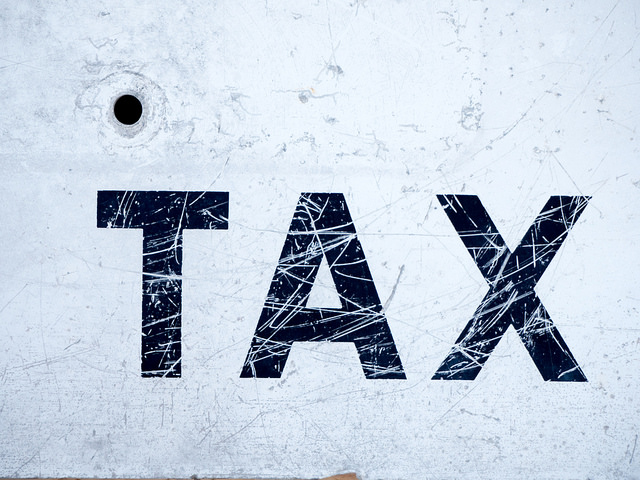 In recent years, digital cash systems known as cryptocurrencies such as Bitcoin and Litecoin have exploded into the public eye. A blend of cash and stocks, their use and value has grown exponentially. In 2017, the IRS decided to focus great effort on taxing them. In theory, this should be as simple as calculating taxes on any other type of property, bond, or other assets. Cryptocurrency, however, presents a unique challenge. The full extent of one person's crypto activity can stretch across dozens of platforms and take a variety of different forms. This makes it difficult to gather all of this information cohesively, much less begin the seemingly- complicated process of reporting it.
These three tips should help anyone looking to legally report their crypto activity to figure out where to start.
Documentation is key!
There are dozens of different "exchanges" individuals can use to change their cash into crypto. When the flat currency is changed into cryptocurrency at the exchange, you establish your cost basis. This makes this data crucial when you begin the process of reporting.  Those who have used a variety of different exchanges should keep detailed records of everywhere that they made trades. Once tax season arrives, most exchanges will allow users to view their entire trading history with that exchange. This information will be necessary later to complete taxes.
Calculate your total gains
…