4 Things That Will Make An Altcoin Successful
Since the crypto craze began, there have been hundreds of altcoins that have emerged and attempted to take over the world of crypto with their advanced and innovative ideas. While these days there are well over 2,000 individual coins, there have been many more to emerge and disappear, all within the last 10 years.
Clearly, having an idea and launching the coin itself is not enough. While it is by no means easy to do so, there are additional measures and rules that you, as an altcoin creator, need to consider if you want your coin to remain relevant. Clearly, not every idea can succeed, and after 10 years, it is quite difficult to present something new. However, cryptos are still a new technology, which is why there are still many unexplored possibilities that may allow you to reach success.
Secrets to altcoin success
1. Capturing the attention
As mentioned earlier, there is not a lot of things that are simple when it comes to creating altcoins. However, while your plan and idea make sense to you, no matter how complex they end up being, this will not be the case with potential investors. Many of them might give up on getting involved if they do not understand what the coin is all about, or if the road ahead seems too complicated and unclear.
This is why having an idea is not enough. What you need to do is simplify it, at least in the beginning. Use only one short line as a hook that will attract people and leave the coin in their mind and memory. This is a strategy that has been used in advertising for ages, which means that it will work. In a way, the first step to launching a successful coin is to capture the short and fickle attention span of an investor.
2. Find a new angle
As mentioned earlier, cryptos have been constantly working on improving themselves and covering new things for an entire decade now. As time goes by, this process is speeding up. While many have recognized the flaws of original coins and altcoins, and have attempted to create new technology that will offer better solutions, this is a much more difficult road to follow.
If your aim is to launch a new altcoin, and not fix the old problems, you might want to try and find a new angle. In other words, strike out on your own, and search for ideas that have yet to be explored and approached. If you cannot beat the competition when it comes to advanced technology, the best you can do is to be original.
3. Do not lose your investors
Once you have created a new altcoin, made it simple and unique, investors will likely come and give it some attention. If things go your way, the coin might even become quite popular. At this point, a lot of coins have disappeared because their creators thought that this is it, and there is nothing else left for them to do. What they failed to realize is that creating a coin and starting to attract attention is only the first step in the grand scheme of things.
There is always initial exciting when a new altcoin comes to the existence. However, if you are not careful, the excitement will pass, and your coin will be forgotten. Newer coins will appear, and yours will be left behind. This is why the team behind the coin must always keep finding new ways to capture the attention focused on their product. This may include anything, from events to new upgrades, sharing the progress and announcing plans and partnerships almost on a daily basis.
If people became interested in your project in the first place, that means that they are giving it a chance. Keep them interested, show them that you are working on it constantly, reward their attention by showing them the effort as well as results, and they will stay.
4. Create a community
A strong community is one of the most important aspects of any altcoin. Having a community means having supporters and investors, which is what allows an altcoin to grow. The community will be there for you and your coin, they will help spread the word, and they will help the coin survive difficult times.
A lot of coins became popular, only to nearly fade away after a while. However, their communities did not allow it, and they brought them back. One such coin is Dogecoin, which came to be as a joke, an old meme from half a decade ago. However, while its value is still very low, Doge is very much alive even today, simply because of meme lovers who did not let it disappear. While a community is only one aspect of keeping your altcoin alive and successful, it cannot be overlooked, as altcoin cannot exist without its supporters.
For real-time trade alerts and a daily breakdown of the crypto markets, sign up for Elite membership!
Disclaimer: This article should not be taken as, and is not intended to provide, investment advice. Global Coin Report and/or its affiliates, employees, writers, and subcontractors are cryptocurrency investors and from time to time may or may not have holdings in some of the coins or tokens they cover. Please conduct your own thorough research before investing in any cryptocurrency and read our full disclaimer.
Image courtesy of Pexels
Is Ethereum Still Searching For Its Bottom?
The crypto space has mostly been seeing drops in value during the last 30 days, and it was clear that the bear market of 2018 still has enough energy to cause further damage in this year as well. Most coins occasionally felt a slight growth, although it was not big enough to spark a real rally and shake off the bears.
When it comes to Ethereum, the coin has been dropping continuously since January 10th. ETH experienced high volatility ever since it broke down a $180 support on November 14th, 2018. A small rally starting on December 15th started taking ETH back up, although the highest it managed to reach since then was $159.58 on January 6th, 2019. Since then, the coin's price entered another free fall, although it never dropped below $100 since then.
The coin seemingly found some stability in the final days of January, when it was trading at around $119, although another drop followed in the first days of February, and Ethereum nearly dropped to $100 on February 6th.
However, February 8th brought a new surge which affected the entire crypto market, bringing the coin's price back to $144.15, which is its price according to TradingView at the time of writing. The new surge exceeded 11% in the…
Last Week's Top 3 Most Significant Crypto Events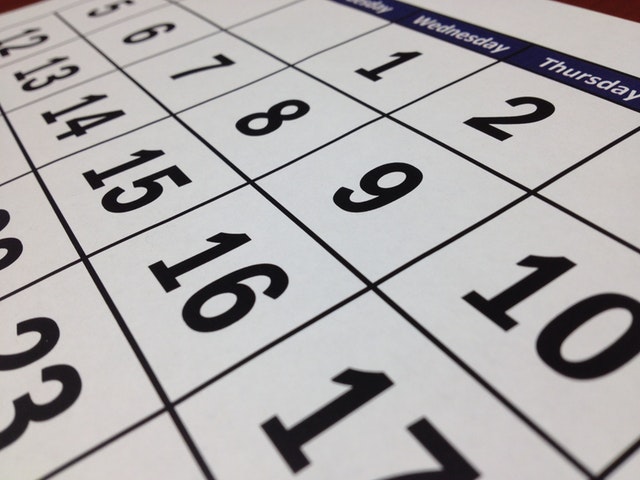 The crypto space never sleeps, and there is always something going on. Every day, there is some interesting event worth mentioning, some of which may even have significant consequences on the entire crypto space. With that in mind, here are the top three crypto events related to the crypto space that occurred in the previous week, and which may have impacted the world of digital currencies in one way or another.
1) A crypto Whale moves a large portion of XRP
Many have probably already heard the term "Crypto Whale," as it is quite common to find discussions mentioning them and their activities. The term is a name used for coin holders which tend to buy, sell, or move massive amounts of digital currencies. These are usually professional investors with large funding who can impact the crypto market in any way they please, and make the prices rise or fall depending on their calculated business decisions.
They are called Whales because of the large amounts they move, which usually have a pretty big impact on the market. And, since they are so influential, there are many in the crypto space that have made it their mission to follow the activities of known Whales, and base their business decisions regarding the Whales' movement.
One example is the Twitter account known as Whale Alert, which has around 50,000 followers. This…
TRON Ecosystem New Addition — CryptoDungeons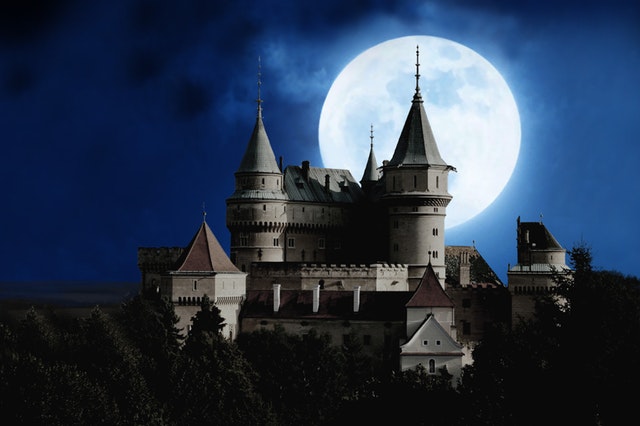 According to the recent Medium post published by TRON Arcade, a blockchain-based RPG called CryptoDungeons is to become the latest hit on the TRON blockchain.
Excited to announce our collaboration with @CryptoDungeons https://t.co/XdaJN23svi #blockchain #crypto #gaming pic.twitter.com/OVYY8lsdNK

— TRON Arcade (@TRONArcade) February 9, 2019
The announcement was published on February 8th, and it states that the CryptoDungeons TRON game is still in development. However, the team is preparing to announce a presale soon, meaning that the official launch is not far away.
About CryptoDungeons
CryptoDungeons was originally developed to be a part of Ethereum's network. However, the team has decided to bring it to TRON instead. Soon enough, the fans of the game will be able to experience its story, universe, and characters on TRON blockchain.
The game is centered around Heroes who can be bought and used for exploring dungeons, crafting various items, gathering food, and alike. The game also offers five races for players to choose from — Humans, Elves Dwarves, Orcs, and Angels. Additionally, there will also be four classes, including Warriors, Mages, Rogues, and Priests. Each class will have its own unique abilities, with the Warrior class being presented as an example. The abilities that this class features include Strike, Heavy Strike, Shield Wall, Shield Slam,…