Most Valuable Crypto Market Predictions For 2019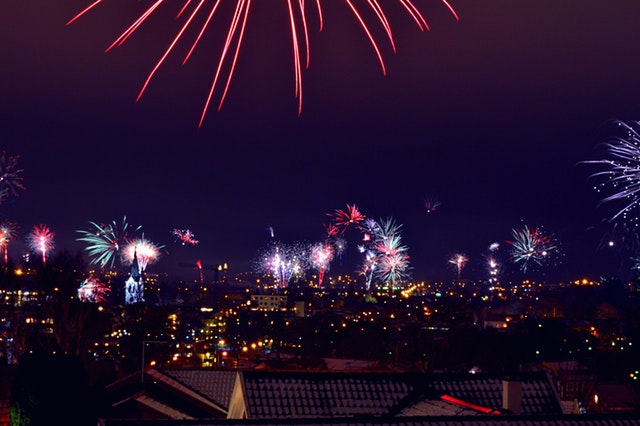 As 2019 approaches, most crypto investors grow interested in the future, and what crypto market predictions may bring for the New Year. Especially after an entire 2018 being mostly bearish and not exactly crypto-friendly. A lot has happened throughout the year, and the stage is set for things to happen in 2019.
What exactly is going to happen? Let's take a look.
Crypto market predictions for 2019
1. Trading to go to decentralized exchanges
The entire point of crypto and blockchain is decentralization. While there are some centralized cryptocurrencies, the vast majority of them claims to be decentralized. As such, trading decentralized coins in centralized exchanges seems a bit out of plate to a lot of people. Because of this, developers came up with a new solution — decentralized cryptocurrency exchanges.
However, these exchanges have yet to fix issues such as speed of transaction validation, potentially high costs and alike. These and similar issues are the reason why DEXes still did not grow to dominate the market, and why centralized exchanges around the world still dominate the space. However, experts predict that a lot of these issues may be solved and fixed in 2019, which will allow decentralized exchanges to finally start seeing some real volume going their way.
They are already much safer than even the safest centralized exchange, and they have numerous other benefits. With a bit more work, experts believe that their time will come, and full decentralization will finally be obtained in the crypto market.
2. dApps will grow big
Decentralized applications (dApps) were invented around the same time as smart contracts, and they came as quite an interesting concept. While decentralization was originally only intended to include money, soon enough, decentralized everything became a real thing. Applications were no different, but they have yet to gather enough attention and support in order to truly influence the world.
One of the first dApps was an Ethereum-based game, CryptoKitties, where the goal is to collect and breed digital cats. While this is hardly a way to revolutionize financial system, as dApps were supposed to help do, it brought an interesting idea which attracted numerous developers. Soon enough, mass dApp production started, and it is still going right now. Nearly every coin dedicated to the development of new technologies, such as Ethereum, NEO, EOS, and alike, started producing dApps, with ETH blockchain still leading in this regard.
Now, experts believe that 2019 will be the year when dApps will finally grow big enough for the whole world to learn about them and make them popular.
3. Bitcoin ETFs will bring institutions to crypto
Bitcoin ETFs are not exactly a new idea, and people have been trying to convince the US SEC to approve them since 2013. However, the SEC has yet to do so, as the Commission clearly believes that it is not yet time for this type of ETFs to arrive. In the meanwhile, this is something that investors have been waiting for for a long time, and they are getting impatient.
If approved, Bitcoin ETFs can mark a big turn in crypto history. While cryptocurrencies managed to do an excellent job at developing themselves and surviving for an entire decade without the support of banks, governments, or large investors, many believe that they have reached a point where they need help. Developing new technologies is never cheap, and there is only so much that individual investors can do to help. Institutions, on the other hand, handle millions and millions of dollars that are ready to be invested in promising projects, but they refuse to go crypto due to regulatory uncertainty and general mistrust.
If Bitcoin ETFs get approved, they would serve as a bridge between cryptos and these investors. They would be able to help crypto development without entering the risky business of actually investing in crypto. It's a win-win situation, which is why all eyes are on the SEC, and the world awaits their decision regarding the new wave of Bitcoin ETF applications.
4. Valuation framework will bring market stability
It is no secret that cryptocurrencies have been treated with the lack of trust or appreciation due to their nature and goal. However, they also lack any kind of comprehensive valuation framework, which has made a serious disconnect between the prices of digital currencies and their fundamentals. As such, it is not surprising that old-school investors and masters of finance industry did not trust them. They have simply seen too many scam attempts throughout their careers to just jump on an opportunity like this, no matter how sincere it looks at first.
However, this may change in 2019, as experts believe that introducing valuation models will bring some sanity to the market. There are already several ideas on how to do this, one such idea claiming that the net value is proportional to the square of the number of all connected nodes. Models such as this can increase the sophistication of the crypto market and spark additional interest in financial minds that are searching for proof that crypto is the real thing. While a lot of work is still required in order for everything to fall into place, 2019 is expected to be the year when it happens.
5. Adoption of security tokens
After the launch of Ethereum, Vitalik Buterin introduced the idea of a shared world computer, where decentralized computation became a possibility. This has brought utility tokens, which represent shared ownership of any digital resource. Such commodities like processing power, computing power, file-storage capacity and alike became tradable things, and entirely new markets were discovered.
People realized that smart contracts can be used for numerous new things, and eventually, ICO popularity skyrocketed, bringing tons of new altcoins, and raising over $17 billion in a single year. However, soon after that, security tokens emerged.
Security tokens act as a fully-compliant representation of ownership in various traditional asset classes. This includes things like bonds, real estate, equities, and alike. They are different from utility tokens, that aim to "decentralize away" risks of regulation. Security tokens, or securities, have a large addressable market, and people are always interested in trading them. Thanks to the blockchain, they can do it at any time of day and night. For a lot of people, however, things simply developed too fast, and trading securities is a scary concept to many. However, 2019 is expected to be the year when this type of trading will be more accepted and fully adopted, which is something that many are looking forward to.
For real-time trade alerts and a daily breakdown of the crypto markets, sign up for Elite membership!
Disclaimer: This article should not be taken as, and is not intended to provide, investment advice. Global Coin Report and/or its affiliates, employees, writers, and subcontractors are cryptocurrency investors and from time to time may or may not have holdings in some of the coins or tokens they cover. Please conduct your own thorough research before investing in any cryptocurrency and read our full disclaimer.
Image courtesy of Pexels
Reasons Why 2019 May Be A Great Year For Crypto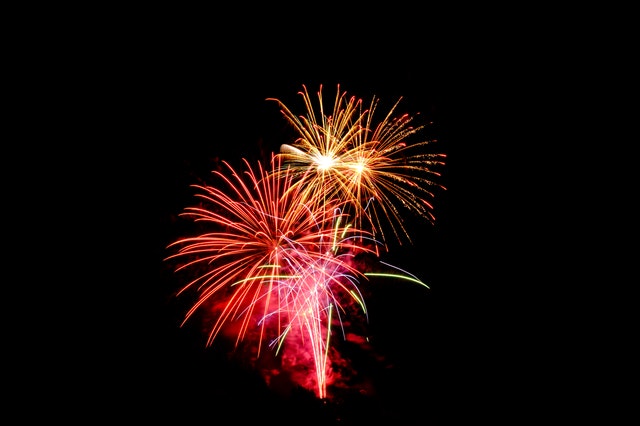 The new year was always considered to be a time of new beginnings, where people can reflect on the past and learn from their mistakes in order to be better in the future. The same is true for the world of crypto, and investors around the world are hoping for 2019 to be better, more profitable, and to have more success than 2018.
The hope for the future is even more important when we consider all the negative development in 2018. There were numerous high-profile hacking attacks, two market crashes, with a strong bear market in between. Not to mention that some of the biggest projects that may have brightened the year a bit ended up being delayed.
With that in mind, it is understandable why investors are looking forward to the new year and all the potential development that it may bring. In fact, there are several reasons why they should be excited about 2019.
1) Bearish market to loosen its grip
The first reason why 2019 can be a good year digital currencies is that it may finally break free of the bearish grip that has been felt ever since last January. Following the first market crash, the bears settled in, and the prices kept falling for an entire year. The market attempted to shake off the negativity on several occasions, with the biggest one being…
3 Coins with the Largest Potential in 2019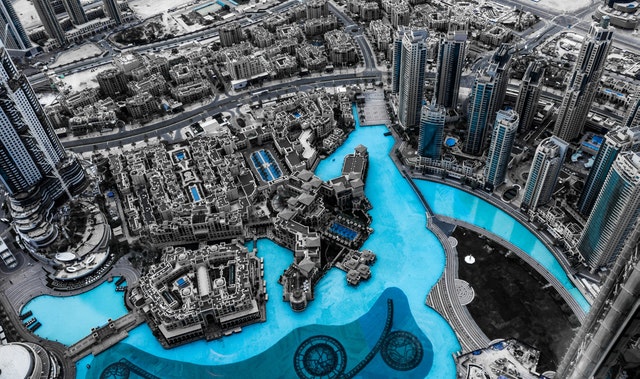 2018 has been a pretty bad year for digital coins, and after the initial market crash that occurred a year ago, everyone was expecting a bull run that will fix things. Obviously, it never arrived, and instead of that, all that crypto market experienced was an entire bearish year and another crash in mid-November.
Now, however, it is a brand new year, and attempts to shake off the bears' grip can be seen even in these first two weeks. The market is still struggling and mostly losing value, rather than gaining, with most coins being in trouble once more. Still, a lot can happen in a year, and most investors remain optimistic regarding 2019. Here are some of the coins that are believed to have tremendous potential, and to be the hope of this year.
Bitcoin (BTC)
Of course, Bitcoin comes first. This is the first cryptocurrency which is still dominating the market, with no other coin being even close to its market cap or price. BTC is the coin that has reached the most prominent heights, and it also lost the most in the previous year. However, there is still hope, as there are several projects and events scheduled for this year that might turn things around for the number one coin.
One thing that is expected is the approval of Bitcoin ETFs…
Do or Die: 3 Crypto Projects that Really Need to Deliver Soon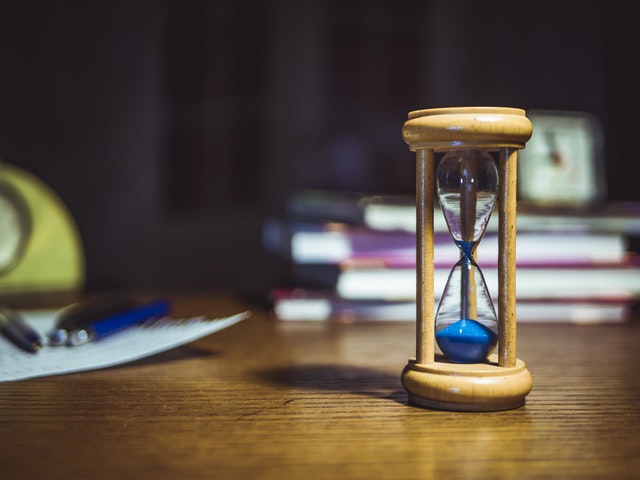 Crypto projects have gone through several crucial periods of development, and while it is fascinating to watch their progress to maturity, a lot of investors are becoming impatient. During the first few years, they were barely known, only talked about in specific groups, among those developers and investors who had the luck to find out about them in the early days.
The next several years, altcoins started appearing, and the voice of cryptocurrency slowly started to spread. Then, there was a period of hype, when crypto exploded, and the entire world finally learned about this new technology that promised to change the world. Naturally, the overhype led to a market crash and price correction that we experienced last year, but the impact was made, and the world is still talking about them on a daily basis.
However, now is the time for cryptos to deliver on their promise, grow up, and start showing results. There are high expectations for many projects, but for various reasons, they have yet to deliver, and many are hoping that 2019 will be the year when they finally do it. Let's see which 3 crypto projects really need to show results, and soon.
1) Ethereum (ETH)
Are you surprised to see Ethereum at the first spot? The project has been a top cryptocurrency for years, why would it be in danger now?…