All the Reasons to Consider Owning Lisk (LSK)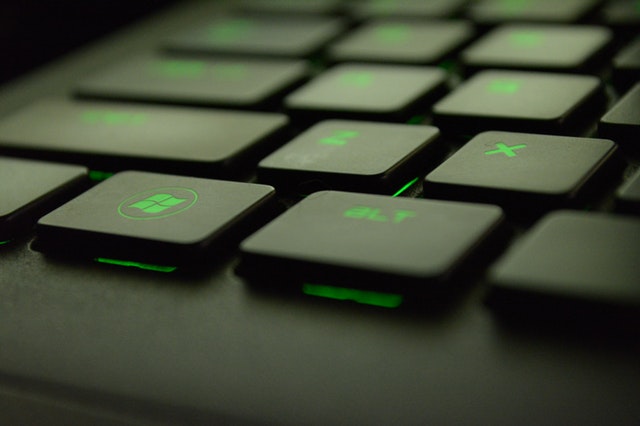 Lisk has noted an amazing progress during the last week as it was following up with the market trend that made the majority of currencies to go up while trading in the green. Lisk is one of the currencies with an increased trading volume, which, of course, drawn the attention of the new investors as well. So, while there is a large portion of people investing in LSK for quite some time now, we are interested in analyzing all the reasons for having Lisk worthy of your investment.
Abra Adds Lisk to its Digital Wallet
Abra is one of the most commonly used digital wallet applications for easy storing and user-friendly trading of cryptocurrencies. That being said, getting listed on Abra makes up for a great deal for any currency of that kind of luck.
Lisk has just become one of such currencies as Abra announced adding this digital asset a couple of days ago.
Abra's own CEO has announced that their digital wallet application will soon enable all users to easily buy and trade Lisk along with four other currencies that are being added alongside with LSK.
Abra makes possible dealing with over 50 different fiat currencies, which makes this application very simple to use, which means it is made to be user-friendly for a better experience and easier handling of the listed coins.
In addition to this case, Abra is offering the service of buying and selling cryptocurrencies with no fees or charges included in these exchanges. The app also doesn't ask for a deposit, which makes it pretty accessible and altogether a pretty valuable addition to the world of cryptocurrencies.
Besides from adding Lisk, Abra's CEO stated that their app will also be adding NEM, Verge, NEO, and Monero, so all users will soon be able to trade with all these currencies as well in addition to trading with 25 other currencies that have been already listed.
Needless to say, Abra might be one of the top reasons to consider owning Lisk at the current moment.
Lisk and the Partnership with Microsoft?
Lisk has teamed up with Microsoft two years ago in 2016 when this currency was announced to become a part of Microsoft Blockchain-as-a-Service project which included creating Azure Blockchain.
Lisk was supposed to be a part of this project and the announcement of this initial venture probably brought up a dose of popularity LSK needed at the time as everything Microsoft gets interested in, can't be ignored.
There was even a press release stating that Lisk is going to provide the base of the Internet of Things for their project, named Azure, as well as to provide all needed guides and templates that would make the Internet of Things possible.
Due to the fact that Lisk is a decentralized blockchain platform with the aim of revolutionizing the world of cryptocurrencies, together with its technology that allows decentralized applications to be made on top of Lisk's platform chains, Microsoft has found this digital asset interesting for the development of their project, Azure Blockchain.
This case made a lot of investors "chip in" on Lisk, raising its price as a consequence. Lisk is now rising up at a pretty stable pace of growth again, but the partnership with Microsoft is possibly not one of the reasons why because Azure haven't been related to Lisk for a long time now.
It is been said that Lisk stepped out and dropped the project as they believe that their technology has yet to grow in order to be able to support a project of such scale.
However, that statement doesn't exclude the fact that Lisk might soon be ready for this cooperation or for a similar venture that could easily sky-rocket this digital asset to the moon.
Lisk and Its Stability
Another one reason to consider owning Lisk is the fact that LSK has shown some great performance in the terms of showcasing its stability in oppose to the market trends. Even though the great market crash that lasted for weeks took over 50% away from the total market cap of all cryptos put together, Lisk has kept its calm while not losing much in oppose to the majority of dropping currencies.
That is how Lisk has easily become a target of investors that are playing in the long run with wanting to invest in a coin with a stable rate of increases and drops, to make sure they won't lose much in addition to earning a pretty flattering profit in the course of a couple of years.
The level of volatility that Lisk has shown while climbing up from 10$ to dealing at the price of a bit over 14$ in only two days makes up for another good reason for owning Lisk.
How is Lisk doing at the Current Moment?
Ranked as 22nd-best currency on the list in accordance with its market capitalization, Lisk is doing a great job for the past two days, especially at this moment as this digital asset broke through the value of 14$ per one LSK unit.
After the latest change in the market, Lisk has gone up against the dollar for another 6.16% while trading in the green.
LSK is also trading up against BTC at the moment of this writing, which means that Lisk is doing slightly better than Bitcoin at this point as LSK went up for 4.32% against the original coin.
LSK can be currently purchased at the price of 14.12$ per one unit, which is still away from its record value.
Lisk has made its record price back in January during the golden time for cryptos when it was trading at the price of around 38$ per one unit. In case Lisk would continue to grow at this rate, it could easily reach its all-time high in the following months.
For the latest cryptocurrency news, join our Telegram!
Disclaimer: This article should not be taken as, and is not intended to provide, investment advice. Global Coin Report and/or its affiliates, employees, writers, and subcontractors are cryptocurrency investors and from time to time may or may not have holdings in some of the coins or tokens they cover. Please conduct your own thorough research before investing in any cryptocurrency and read our full disclaimer.
Image courtesy of Pexels
Importance of Bitcoin ETFs and Bakkt for the Crypto Space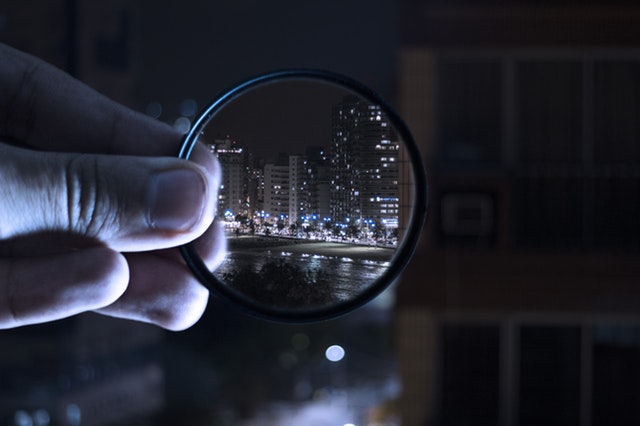 It is no secret that 2018 was a very bad year for cryptocurrencies, at least when it comes to prices and market cap. However, in its brighter moments, this year managed to set the stage for some very important events that are expected to make 2019 very successful and profitable. Two things have attracted the most attention, both of which were expected to occur in 2018, only to be moved for early 2019. Those two are Bitcoin ETF decision by the US SEC, and the launch of Bakkt.
What are Bakkt and Bitcoin ETFs and why are they important?
Let's start with Bakkt first. Bakkt Exchange is a business that is set to launch at the very beginning of 2019. It is a cryptocurrency platform that is set to offer a large number of services, including things such as warehousing and trading. However, there is another thing that makes Bakkt special, and that is the fact that the exchange itself is a product of the same company that has created the New York Stock Exchange.
In addition, Bakkt will be supported by some very influential names, such as Microsoft, BCG, and even Starbucks, to name a few. Furthermore, Bakkt will support crypto-to-fiat conversions. Starbucks will actually be one of the companies that have volunteered to help test the system, as users will be able to convert crypto to USD that can then be used in Starbucks.
Bakkt exchange…
4 Best-Performing Cryptocurrencies in the Current Bear Market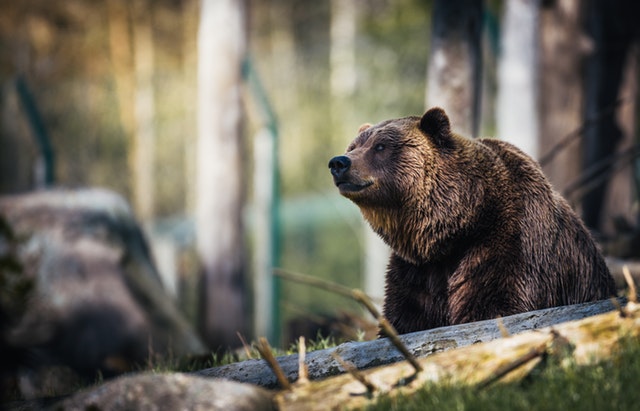 Cryptocurrencies have been experiencing a strong return of the bearish trend for weeks now, and only now does it show signs of weakening. However, experts believe that the situation will not repair itself so easily and that prices will remain low for a certain period.
However, when bear market strikes, the sentiment gets most bearish when the trend reaches the bottom. Everyone starts selling, and while short sellers can make a profit in this situation, analysts usually warn that the sale will only knock the prices down even further. Since most of the crypto-related news is already negative at this point, such predictions often make sense.
However, there is still one thing to keep in mind, which is the fact that when downtrend enters a capitulation, that often signals that a new bottom has been found. That is the perfect time to actually go against the bearish trend, and start buying. It is also a good opportunity to abandon the coins that seem too risky, and do not seem to have that bright of a future ahead of them.
Bitcoin has dropped by 87% from its all-time high, which it hit back in January. However, the rest of the market dropped with it, and it never lost its dominance, which still remains above 50% of the total market cap. In other words, while its price may have sunk to lows that were not seen for a while now, it…
Will The Stock Market's Bearish Outlook Affect The Cryptocurrency Market?
About 3 months ago I was reviewing what was happening in other markets as the cryptocurrency market kept falling. So I opened up TradingView and what I saw was something so incredible I had to look a second time, I thought I had opened up the BTC/USD chart but it had not yet fallen. I was a bit confused, but I realized my TradingView opened to the DOW, at the time it was looking extremely euphoric and then upon a little more research I saw it was in the longest bull since its conception.  I instantly wanted to see does this just apply to the Dow Jones or does it also apply to the likes of the Russel, S&P500, Nasdaq, Vanguard and then I even looked at the housing market. What I saw I am honestly going to say baffled me, what was there before me was a perfect opportunity, I knew that soon the stock market would fall and started letting people know about hedging.
Last year for many was a huge learning experience and even if many lost money, they learned about financial markets for the first time and may have bought their first ever investments. This was a huge plus for many people who were labeled noobs or noob investors. Why you may ask? Well, the simple answer is that noobs tried investing for the…