Is Charlie Lee Leaving Litecoin (LTC) for the Sake of Decentralization?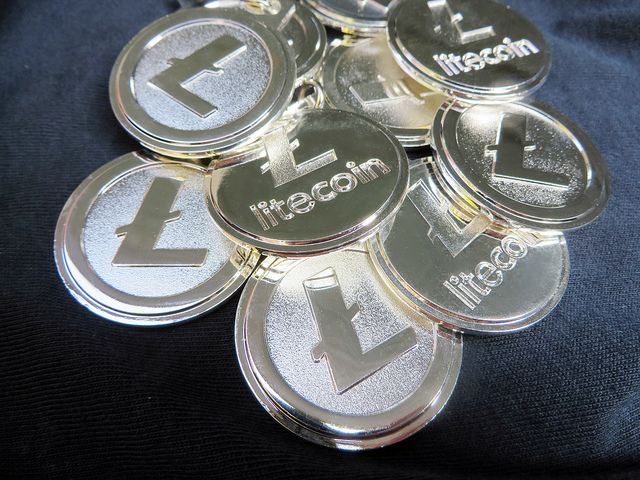 Litecoin has been following up with the latest trend in the market which means that LTC is trading up in the green against the dollar. However, the majority of coins are going up in accordance with the atmosphere in the market, so some coins are performing better than LTC. That is how Litecoin dropped down to the seventh spot on the global coin ranking list from its previous place as the sixth-best currency. Only several weeks before, Litecoin was rated as the fifth-best currency, but EOS pushed it down to the spot number 6 on the global coin ranking list. But, that is not the main news revolving around this digital currency – we are interested in Charlie Lee's statement that he is eventually going to leave Litecoin.
Is Charlie Lee Leaving Litecoin?
It all started with a rumor that Charlie Lee, the founder of Litecoin, is going to leave his own currency. The conversation with Charlie Lee started off on Twitter, triggered with a question asked by one of the Charlie Lee's followers on Twitter. The question was: "The rumors are saying that you are leaving LTC, is it true?"
The answer provided by Charlie Lee on this occasion was short and concise, so he said that he is eventually going to leave Litecoin, which confirmed the rumor as a truthful presumption.
When asked about the reason for leaving the coin he founded and is currently still CEO to, he answered that he is eventually going to leave LTC because he believes that Litecoin isn't able to acquire a status of a completely decentralized asset with him on the head. That means that Charlie Lee is leaving to make sure Litecoin is able to become even more decentralized, which is in the spirit of blockchain technology in the first place.
Even though Litecoin's CEO confirmed that he is going to leave the team, he kept private the date when he will no longer be a part of Litecoin, so we can only wait for more updates on his departure or feel free to guess when this departure will occur.
Later on, during the Twitter conversation, Charlie Lee said that there is no need to worry because he won't be leaving Litecoin any time soon, "not today, or tomorrow", which means that it could happen in ten years from now!
The question about Charlie Lee leaving Litecoin appeared even back in December 2017 when Litecoin's CEO sold his Litecoin units. Moreover on the subject on how well Litecoin is doing at the current moment, it seems that the overall tone of conversation implicated that he is worried about the recent downfalls LTC has had with dropping from the 5th to taking the 7th place on the global coin ranking list, although Litecoin is trading in the green for quite some time now.
Charlie Lee explained that he is hoping that over time, Litecoin will become more decentralized with the greatest portion of control belonging to the users, which would contribute to the level of decentralization of this digital asset.
For now, it is certain that Charlie Lee is sticking around in order to push Litecoin towards new achievements and technological improvements.
Litecoin and Running Private Nodes
Talking about decentralization of Litecoin, Charlie Lee posted a message that made a pretty neat comparison between private nodes and watches. He stated in this message that running a private node is like having your own watch, which means that you don't have to ask anyone about the time – you know what time it is.
The same thing is with having private nodes on a decentralized platform – when running private nodes; you don't need a confirmation from miners when operating with transactions. That is how Charlie Lee reminded everyone in this comparison that all these nodes would be at the same time running together although separate, just like everyone has their own watch but the time remains the same. That means that no one can change the time unless everyone agrees with it.
It seems like this message that Charlie Lee is trying to introduce us to a new vision that would enable Litecoin to become more decentralized with the greater power given to the users of LTC.
In addition to this story, everyone was surprised (mostly in a negative way) when Charlie Lee made a statement about the latest scandal with BCH. Apparently, the founder of Bitcoin Cash, Roger Ver, made people buy BCH making them believe that they were actually buying BTC. There is a lawsuit coming up towards Roger Ver, still potentially. However, Charlie Lee stated that the lawsuit, in this case, is unnecessary because Roger Ver didn't do anything illegal.
Many Litecoin followers and crypto enthusiasts don't agree with Charlie Lee on this matter, however, that is not affecting the growth of Litecoin in the market as LTC is trading in the green against the dollar.
How is Litecoin doing at the Current Moment?
Now ranked as the seventh-best currency according to the global coin report, which is actually a defeat for LTC, Litecoin is still trading in the green.
After the latest change in the market, Litecoin has got another raise of 2.07%, on May 3rd.
In addition to rising against the dollar, Litecoin is also rising up against BTC, which means that this coin is doing slightly better than the original coin as it is trading up by 1.21% against Bitcoin.
After the latest change, Litecoin can be purchased at the price of 151.52$ per one unit, which is still away from its record price of around 333$ per one LTC coin.
For the latest cryptocurrency news, join our Telegram!
Disclaimer: This article should not be taken as, and is not intended to provide, investment advice. Global Coin Report and/or its affiliates, employees, writers, and subcontractors are cryptocurrency investors and from time to time may or may not have holdings in some of the coins or tokens they cover. Please conduct your own thorough research before investing in any cryptocurrency and read our full disclaimer.
Image courtesy of BTC Keychain via Flickr
Reasons Why 2019 May Be A Great Year For Crypto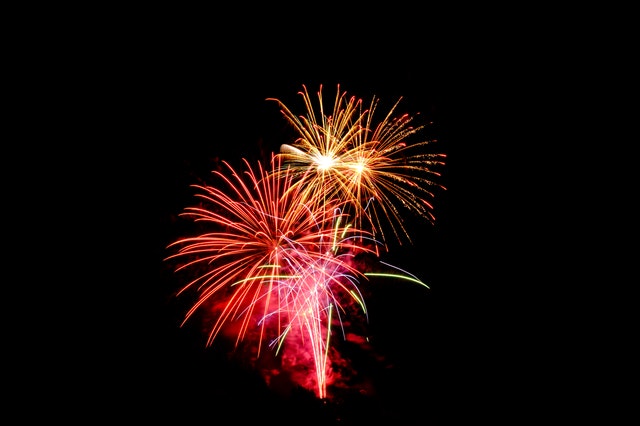 The new year was always considered to be a time of new beginnings, where people can reflect on the past and learn from their mistakes in order to be better in the future. The same is true for the world of crypto, and investors around the world are hoping for 2019 to be better, more profitable, and to have more success than 2018.
The hope for the future is even more important when we consider all the negative development in 2018. There were numerous high-profile hacking attacks, two market crashes, with a strong bear market in between. Not to mention that some of the biggest projects that may have brightened the year a bit ended up being delayed.
With that in mind, it is understandable why investors are looking forward to the new year and all the potential development that it may bring. In fact, there are several reasons why they should be excited about 2019.
1) Bearish market to loosen its grip
The first reason why 2019 can be a good year digital currencies is that it may finally break free of the bearish grip that has been felt ever since last January. Following the first market crash, the bears settled in, and the prices kept falling for an entire year. The market attempted to shake off the negativity on several occasions, with the biggest one being…
3 Coins with the Largest Potential in 2019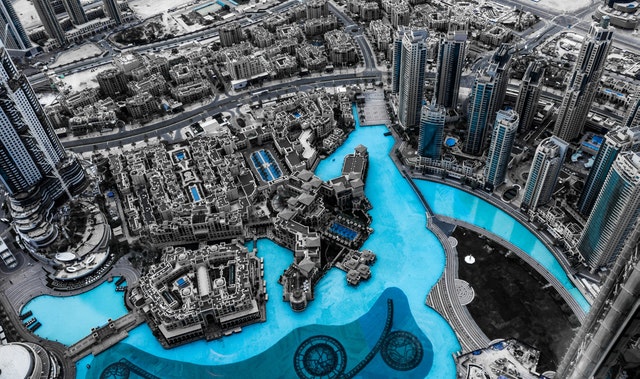 2018 has been a pretty bad year for digital coins, and after the initial market crash that occurred a year ago, everyone was expecting a bull run that will fix things. Obviously, it never arrived, and instead of that, all that crypto market experienced was an entire bearish year and another crash in mid-November.
Now, however, it is a brand new year, and attempts to shake off the bears' grip can be seen even in these first two weeks. The market is still struggling and mostly losing value, rather than gaining, with most coins being in trouble once more. Still, a lot can happen in a year, and most investors remain optimistic regarding 2019. Here are some of the coins that are believed to have tremendous potential, and to be the hope of this year.
Bitcoin (BTC)
Of course, Bitcoin comes first. This is the first cryptocurrency which is still dominating the market, with no other coin being even close to its market cap or price. BTC is the coin that has reached the most prominent heights, and it also lost the most in the previous year. However, there is still hope, as there are several projects and events scheduled for this year that might turn things around for the number one coin.
One thing that is expected is the approval of Bitcoin ETFs…
Do or Die: 3 Crypto Projects that Really Need to Deliver Soon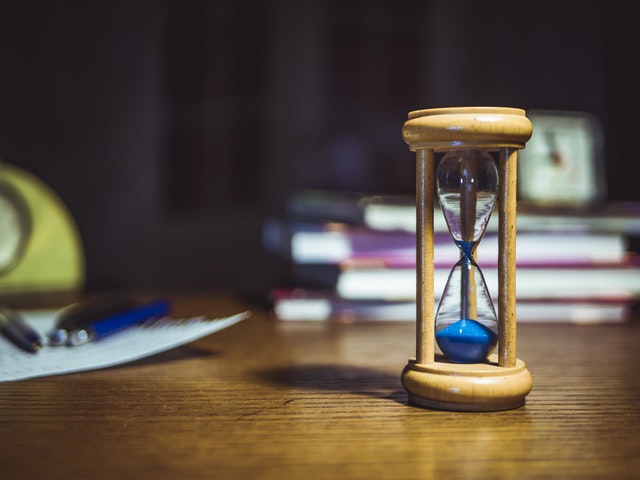 Crypto projects have gone through several crucial periods of development, and while it is fascinating to watch their progress to maturity, a lot of investors are becoming impatient. During the first few years, they were barely known, only talked about in specific groups, among those developers and investors who had the luck to find out about them in the early days.
The next several years, altcoins started appearing, and the voice of cryptocurrency slowly started to spread. Then, there was a period of hype, when crypto exploded, and the entire world finally learned about this new technology that promised to change the world. Naturally, the overhype led to a market crash and price correction that we experienced last year, but the impact was made, and the world is still talking about them on a daily basis.
However, now is the time for cryptos to deliver on their promise, grow up, and start showing results. There are high expectations for many projects, but for various reasons, they have yet to deliver, and many are hoping that 2019 will be the year when they finally do it. Let's see which 3 crypto projects really need to show results, and soon.
1) Ethereum (ETH)
Are you surprised to see Ethereum at the first spot? The project has been a top cryptocurrency for years, why would it be in danger now?…