Reasons behind the Success of Golem Network (GNT)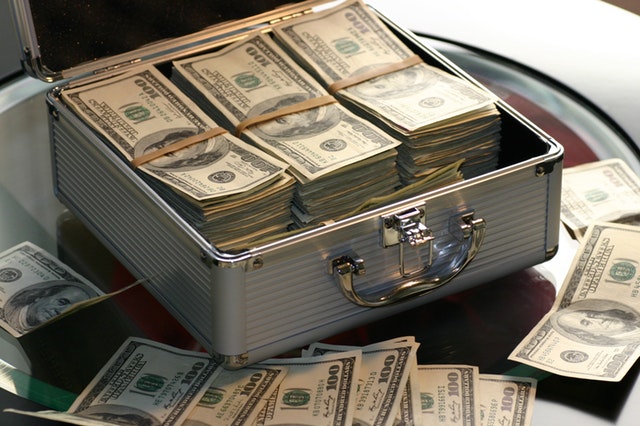 Since the end of 2nd quarter of the crypto market, investors and traders have been closely monitoring cryptocurrencies besides the top 10. Such coins have tremendous potential to rise above and prove to be extremely profitable in time. Golem Network Token is one such token which has grabbed every individual's attention towards itself. The token is trading below 1$ at present but the team behind Golem is focussing more on the functionality of their project and constantly hitting headlines because of their achievements. This is why the value of the token is consistently making its way to cross the $1 mark and getting listed on renowned crypto exchanges. In this article, we shall find out more about the idea behind Golem Network and its success.
The idea of Golem Network:
Golem network is known to be a worldwide supercomputer which is decentralized and has the power of all machines that are connected to its network. This basically means, that in Golem ecosystem, a user can loan their unusable or spare computer resources to someone else who might have its requirement to execute complex tasks in exchange for money. The core idea behind creating golem network makes ideal for those who are more likely to execute intensive calculations for complex projects such as Artificial Intelligence, Natural Language processing and even machine learning to explore DNA. But the team is known to be working on CGI rendering. Golem can boost the processing power of a computer's CPU and GPU.
The golem network token is an Ethereum based ERC20 token which is paid by the user for renting computational power. Providers can freely set their price in GNT as the rental price. Since Golem works as a marketplace, therefore, these prices will reach equilibrium over time. GNT is also required to submit deposits to providers and for participation in the application registry.
Key Attributes of Golem Network:
Also known as the Airbnb of computers, golem has come a long way since the day it was created. The Golem network ecosystem has two key attributes or features which are;
It's an Ethereum smart contract which was created for developers so that they can publish their own Golem applications. It makes the process of finding users and requestors to get the tools their searching for easy.
This framework consists a set of requirements which a developer has to follow while implementing a transaction model for their Golem application. Golem is extremely powerful and completely decentralized. It's a global network which connects everything from personal laptops to data centers.
The best part of a project such as a golem network being decentralized is that it can never be monopolized. This technology is a huge step towards the future and eventually when it'll be combined with advances of new age technologies such as IPFS/Filecoin, Whisper, Swarm, DEVp2p and Ethereum it'll substitute the existing data centers that are currently powering the internet. All direct competitors of golem network are centralized and given the nature and functionality of golem, its rivals cannot measure up to Golem's price or power.
Launch on Ethereum Mainnet:
Back in the mid of April, Golem team announced that the golem's beta 'Brass' is live and running on the Ethereum Mainnet after completing a year and a half of its successful $8 million USD initial coin offering. This served as a major milestone achievement for Golem network according to their roadmap. To those who do not know what 'Brass' is, it's a proof-of-concept that presents early investors with a basic platform so that they can test the network. The long-term of golem network is providing cost-efficient and the open-source option to the present cloud computing platforms. After 'Brass' went live on Ethereum mainnet, the team declared a bug bounty program which will enable developers to use the new platform and help Golem's team to find any pre-existent bug and refine their experience. When the initial trial process is completed, golem team has planned to launch a general purpose online computational cloud. Their next release is 'Clay' which will provide globally decentralized supercomputers by establishing up integration with computational synchronization.
Result of Listing on Binance and Bithmub:
On 27th April Binance, one of the largest cryptocurrency exchange announced the listing of Golem network token (GNT) on social media. As soon as the news came out, GNT market rallied towards their supposed moonshot. The asset went up to 45% that week and reached a price point of $0.64 the next day of listing announcement. After acquiring absolute volume records the GNT prices in term of BTC is improving and may continue. Today, on 3rd May Bithumb which is famed to be one of the most influential crypto exchanges declared listing of GNT. As a result, Golem is sure to reach a new peak in the coming days. The golem team also declared that until this stage, it has liquidated approximately half of the 820,000 ETH that was raised during ICO.
Final thoughts:
At the time of writing, Golem is ranked as the 43rd biggest cryptocurrency on CoinMarketCap. The price of GNT is experiencing a surge of 40.57% which has taken the price point to $0.80 USD. The total market capitalization of golem network rests at approximately $664 million USD while according to the official data, around $213 million USD worth of GNT has been exchanged within 24 hours. Hence, it's clear to see that Golem is pacing quickly towards its goal and the market sentiments are also in its support. So, it's safe to say that golem's upcoming release and exchange listings will pave its way towards $1 soon.
For the latest cryptocurrency news, join our Telegram!
Disclaimer: This article should not be taken as, and is not intended to provide, investment advice. Global Coin Report and/or its affiliates, employees, writers, and subcontractors are cryptocurrency investors and from time to time may or may not have holdings in some of the coins or tokens they cover. Please conduct your own thorough research before investing in any cryptocurrency and read our full disclaimer.
Image courtesy of Pexels
XRP Surges By 8% In A Surprise Bull Run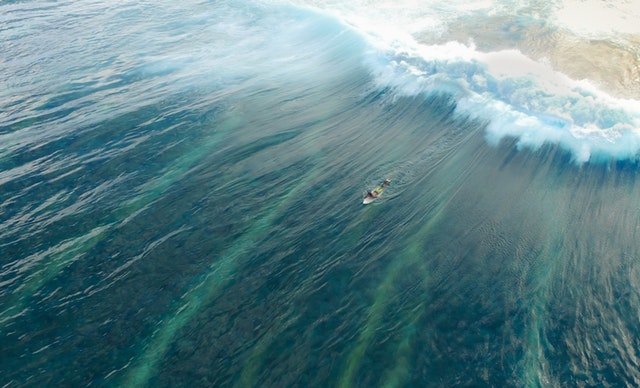 The new price surge that surrounded almost the entire crypto market brought quite a pleasant surprise for XRP holders, as Ripple grew in price by over 8% in the last 24 hours. In fact, XRP managed to achieve a price surge equal to that of Ethereum as of this morning.
While the third largest cryptocurrency is still quite behind ETH when it comes to market cap, many believe that it is only a matter of time before XRP regains its former glory. With that being said, a lot of people are still more than pleased with seeing Ripple climbing back to more stable levels, especially after a big price drop that hit the coin last week.
The new hike up allowed XRP to climb back to $0.446322. While this is still low when compared to its highest point in the last week ($0.52), the coin still seems to be well on its way to recovery. In fact, many believe that XRP has found a new bottom, one that is significantly higher than the last one. Most of this new success can be traced back to a price surge that Ripple has had recently when it even managed to briefly overthrow Ethereum as the second largest coin by market cap.
Despite its drop since then, XRP still remains one of the coins with the strongest growth in the last month. While the market is still far from stable,…
If Tether crashes, will that money pour into Bitcoin?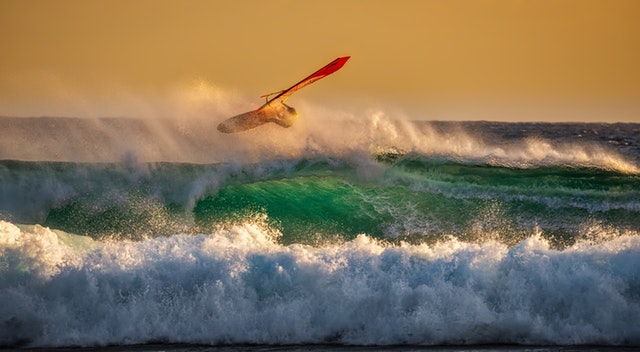 For a long time now, the so-called stablecoin, Tether (USDT) has been a topic of discussion within the crypto community.
Tether, as a stablecoin, is said to be fully backed by the USD. This allowed it to be one of only a handful of cryptos that can avoid volatility issues, due to the fact that it is backed by a stable fiat currency. However, for as long as it was around, Tether was very secretive of its bank accounts and funds in general.
While claiming to have the ability to back each of its USDT coins, many have questioned whether or not this can be true. At the time of writing (October 16, 2018), Tether has released 2,256,421,736 USDT in circulation. This means that it needs to have at least $2,256,421,736 in order to cover its circulating supply.
At this point, three questions emerge, and answering them could very well change the future of this stablecoin. The questions are as follows:
Are all USDT coins fully backed?
If yes, then where did that much money come from?
If not, what will happen when the market discovers the lie?
Tether continues to keep secrets
As mentioned, Tether has always claimed to be able to back each of its coins. However, instead of operating on transparency, the coin used different tools, mostly opaqueness, misdirection, and playing the victim whenever someone tried to unveil what is truly going…
Is Bitcoin (BTC) Better Than USD?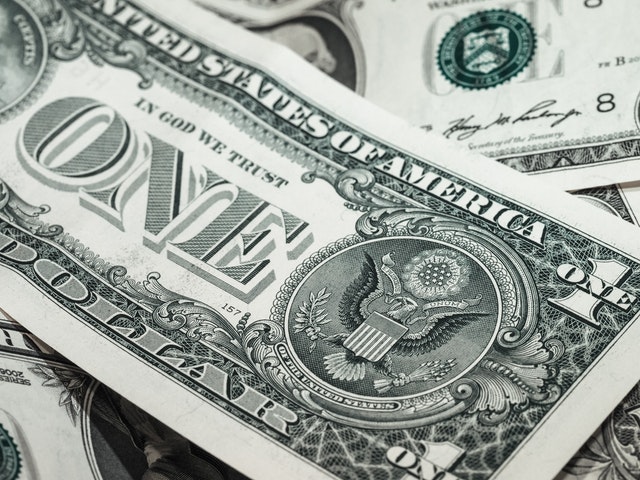 Despite all its recent progress, cryptocurrencies still do not inspire trust in a lot of people. Many view them as unsafe money, with its very nature being doubtful. However, a recent report by the Polish Academy of Sciences' Institute of Nuclear Physics shows that situation regarding cryptocurrencies may not be as bad as it seems. In fact, the report claims that Bitcoin might even be a better currency than it looks like.
Bitcoin vs traditional money
Bitcoin, as many are already aware of, is the first cryptocurrency. It was created a decade ago and was officially launched in 2009. But, even though it has been around for around 9 years at this point, it is still largely mistrusted by a lot of investors, especially when it comes to large institutions.
However, thanks to the Cracow-based Institute of Nuclear Physics' recent report, this common opinion might actually be wrong. The Institute has conducted a detailed statistical analysis of the BTC market and has published the results in a scientific journal called Chaos: An Interdisciplinary Journal of Nonlinear Science.
Surprisingly enough, the report portraits Bitcoin in a very positive light.
The report started by commenting on the credibility of traditional money. In the past, money that people have been using was backed by specific material commodities, such as gold. These commodities gave the money its value and served as a guarantee that the money actually has worth. This is…