Golem (GNT): The CPU Power Sharing App Is Now Live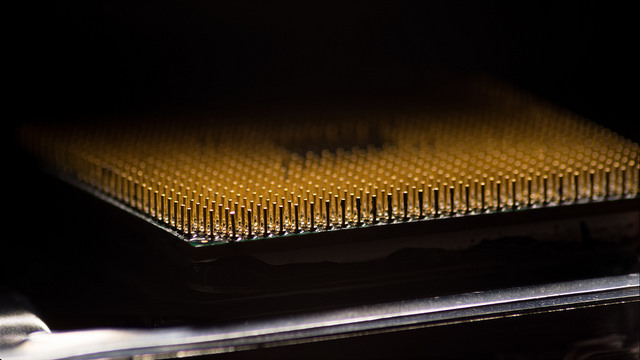 In the world of modern technology, computers have become one of the most powerful tools. In spite of its amazing uses, in most PCs, at least one core processor remains idle for quite some time. Golem (GNT) gives you the opportunity of utilizing such idle power.
What is Golem?
Golem is a CPU power renting network combining the computational resources that are not utilized in any specific computer. It is a peer to per app, which helps users to trade computer power for security tokens.  It can be considered as a most promising platform that gives you the opportunity to avail additional computer power on pay to pay basis.
This power will be taken from the idle resources on your computer and you will be paid for letting Golem use those resources that are not utilized or remain idle. It is in 2016, that the project held its first token sale of GNT and it raised 820,000 ETH which worth at least $340 million (as of 10th April 2018) and this is considered as one of the most earliest Ethereum applications.
Julian Zawistowski, CEO and founder of Golem mentioned – "This is typical for software development in general, and blockchain in particular, is that we underestimate the complexity of what we want to do. You always underestimate how difficult it is, and this was obviously the case with us." He further commented that "This is typical for software development in general, and blockchain in particular, we underestimate the complexity of what we want to do …"
It is true that the project is still a bit far away from reaching its goal of creating a worldwide supercomputer, however, the Mainnet launch is considered as one of the most important steps in proving the underlying architecture and the Ethereum itself.
As the current format suggests this service enables the computers to rent unused CPU power. This process happens by creating computer-generated imagery (CGI) using Blender which is open source software that is widely utilized for creating animated films, visual effects, interactive 3D applications and video games. Its working process includes the swapping of computational power for GNT through an interface which directly connects to the Blender.
Golem Brass Beta is generally considered as an effort to test if it is able to function in real market conditions with real money as Julian Zawistowski further added: "We have to see how it behaves in the wild".
How it Works:
Currently, Golem works through a software client that assists in connecting the two parties in Golem's network- one is the "providers" who sell the resources of the computers and the other is the "requestors" who want to rent CPU power. The providers are allotted to have small tasks or "subtasks" that went together for creating a full computational picture. As Zawistowski said, "We send those subtasks over a peer-to-peer network where peers compute them, return the results for you and connect that into one piece and pay for the use of the other peoples' computers."
He further mentioned that all the interactions will be made directly between nodes on the network and it is not made on a blockchain itself. Golem is using Ethereum not only for its token Golem (GNT) but also for consensus on GNT transactions. However, as for now the primary function of the Mainnet launch is only to assess the economic assumptions of the network and appealing to the early adopters to provide feedback on usability or other issues. As Janiuk mentioned that Golem should work up to a point where it can be perfect and self-contained and "… modular and you give it a computation and it's done in a matter of seconds,"
The future goal of this project is to create a dedicated plugin for Blender so there would be no extra step for using Golem's service through using the application. The more ambitious issue lies in the fact that it allows the network to provide computational resources by seeking it from the artificial intelligence that is called machine learning as Jainuk mentioned it that they are trying to move the direction of machine learning as "it is suited to Golem pretty well."
Golem, that is considered as one of the most popular ERC20 tokens in cryptocurrency market is predominantly acting like an Airbnb for the computing power that can be rented. However, as far as the project is concerned Janiuk commented that interfacing with Ethereum appears to be quite easy and "straightforward" but when you move into the production it comes out a bit difficult. However, he further assured that "it is as bulletproof as possible; there can be no holes because you're risking someone else's money."
Conclusion
It is true that the project has faced some sort of complications like it has become extremely difficult to develop different types of computations. Another big issue is that it is facing some problem with building it on Ethereum. But there is still a ray of hope as the developers are trying to resolve the issues as Zawistowski mentioned "Very often you have to invent the wheel to solve your problems. Not reinventing the wheel, but actually inventing the wheel."
We will be updating our subscribers as soon as we know more. For the latest on GNT, sign up for our free newsletter!
Disclaimer: This article should not be taken as, and is not intended to provide, investment advice. Global Coin Report and/or its affiliates, employees, writers, and subcontractors are cryptocurrency investors and from time to time may or may not have holdings in some of the coins or tokens they cover. Please conduct your own thorough research before investing in any cryptocurrency and read our full disclaimer.
Image courtesy of Marcelo Hernan Zimmt via Flickr
XRP Surges By 8% In A Surprise Bull Run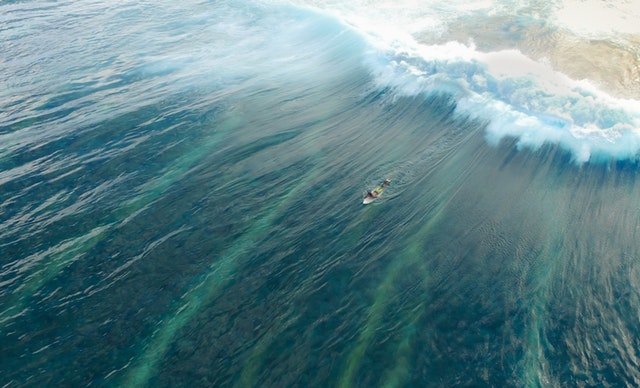 The new price surge that surrounded almost the entire crypto market brought quite a pleasant surprise for XRP holders, as Ripple grew in price by over 8% in the last 24 hours. In fact, XRP managed to achieve a price surge equal to that of Ethereum as of this morning.
While the third largest cryptocurrency is still quite behind ETH when it comes to market cap, many believe that it is only a matter of time before XRP regains its former glory. With that being said, a lot of people are still more than pleased with seeing Ripple climbing back to more stable levels, especially after a big price drop that hit the coin last week.
The new hike up allowed XRP to climb back to $0.446322. While this is still low when compared to its highest point in the last week ($0.52), the coin still seems to be well on its way to recovery. In fact, many believe that XRP has found a new bottom, one that is significantly higher than the last one. Most of this new success can be traced back to a price surge that Ripple has had recently when it even managed to briefly overthrow Ethereum as the second largest coin by market cap.
Despite its drop since then, XRP still remains one of the coins with the strongest growth in the last month. While the market is still far from stable,…
If Tether crashes, will that money pour into Bitcoin?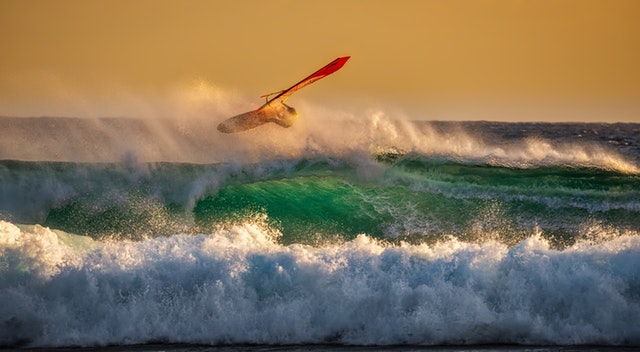 For a long time now, the so-called stablecoin, Tether (USDT) has been a topic of discussion within the crypto community.
Tether, as a stablecoin, is said to be fully backed by the USD. This allowed it to be one of only a handful of cryptos that can avoid volatility issues, due to the fact that it is backed by a stable fiat currency. However, for as long as it was around, Tether was very secretive of its bank accounts and funds in general.
While claiming to have the ability to back each of its USDT coins, many have questioned whether or not this can be true. At the time of writing (October 16, 2018), Tether has released 2,256,421,736 USDT in circulation. This means that it needs to have at least $2,256,421,736 in order to cover its circulating supply.
At this point, three questions emerge, and answering them could very well change the future of this stablecoin. The questions are as follows:
Are all USDT coins fully backed?
If yes, then where did that much money come from?
If not, what will happen when the market discovers the lie?
Tether continues to keep secrets
As mentioned, Tether has always claimed to be able to back each of its coins. However, instead of operating on transparency, the coin used different tools, mostly opaqueness, misdirection, and playing the victim whenever someone tried to unveil what is truly going…
Is Bitcoin (BTC) Better Than USD?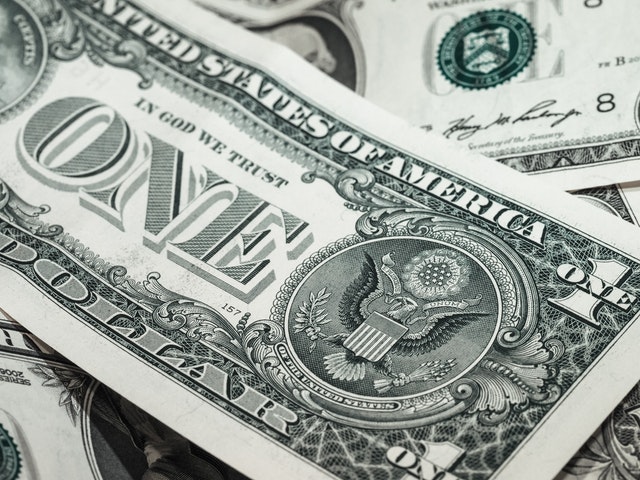 Despite all its recent progress, cryptocurrencies still do not inspire trust in a lot of people. Many view them as unsafe money, with its very nature being doubtful. However, a recent report by the Polish Academy of Sciences' Institute of Nuclear Physics shows that situation regarding cryptocurrencies may not be as bad as it seems. In fact, the report claims that Bitcoin might even be a better currency than it looks like.
Bitcoin vs traditional money
Bitcoin, as many are already aware of, is the first cryptocurrency. It was created a decade ago and was officially launched in 2009. But, even though it has been around for around 9 years at this point, it is still largely mistrusted by a lot of investors, especially when it comes to large institutions.
However, thanks to the Cracow-based Institute of Nuclear Physics' recent report, this common opinion might actually be wrong. The Institute has conducted a detailed statistical analysis of the BTC market and has published the results in a scientific journal called Chaos: An Interdisciplinary Journal of Nonlinear Science.
Surprisingly enough, the report portraits Bitcoin in a very positive light.
The report started by commenting on the credibility of traditional money. In the past, money that people have been using was backed by specific material commodities, such as gold. These commodities gave the money its value and served as a guarantee that the money actually has worth. This is…