Users can now buy XRP via AtomicWallet with $20k maximum daily amount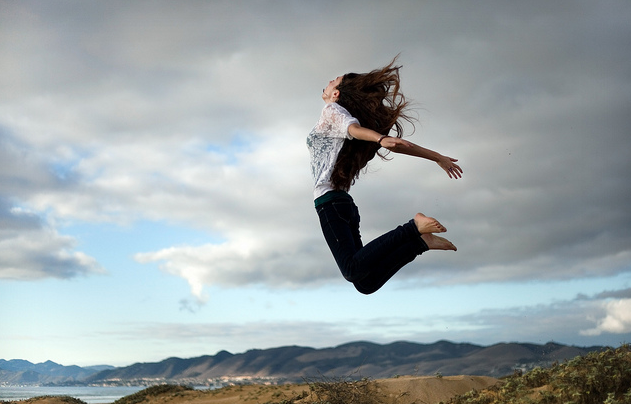 You probably already know that Ripple's XRP cryptocurrency was never meant to be a retail currency. That's to say that, for years, Ripple has not been interested in people like you and me being able to buy XRP tokens and use them to pay for goods and services or to store wealth. The point in the token is to be a mediating currency that would help, along with Ripple's many platforms and services, to eliminate friction from international payments.
The times are changing. Ripple is still trying to make its token the world's premiere mediating currency for banks, remittances, and financial institutions, and it's slowly but surely succeeding.
It has more than 100 clients around the world that include some of the world's biggest banks. Banco Santander, which is considered to be the world's best bank currently, is already using Ripple's technology to settle payments through an app for clients.
With Santander's app, you never buy XRP directly, as an end user. But the payments you send to other users using the app are settled across borders by the system buying XRP, sending it across the globe, and then selling it for the fiat currency in which the other user must be paid.
That's not to say that XRP has been unavailable to crypto enthusiasts. It has been. But it wasn't straightforward to buy, and you usually couldn't buy it directly (using a debit card in an exchange, for instance) but you had to exchange it for Bitcoins or some other of the cryptocurrencies that are considered base currencies in the world's exchanges. That's why today's news is so relevant.
Breaking! Update your @AtomicWallet and buy $XRP with $USD in a few minutes! Check our tiny guide 🚀 #Ripple https://t.co/PbUWJXZKXY

— AtomicWallet.io (@atomicwallet) November 6, 2018
As of today, you can buy XRP using Atomic Wallet, paying directly with any valid Visa or Mastercard debit or credit card.
Atomic Wallet is a cryptocurrency wallet known for its versatility. It's available for Windows, macOS, and three Linux distributions (Ubuntu, Debian, and Fedora). There's also a mobile version for Android and iPhones.
The wallet uses its proprietary Atomic Swap technology, which is a decentralized technology that uses a cross-chain exchange to avoid third-party risks. It supports almost more than 300 cryptocurrencies, most of which are the ERC20 tokens developed on Ethereum. But it also supports many important coins that are outside the ERC20 environment such as Bitcoin, XRP, Tron, Bitcoin Cash, Monero, XLM, Cardano, and EOS just to name a few.
The buying procedure is relatively simple. All you need to do is to download the software into your computer or cell phone, choose the amount you'd like to buy (there's a USD 20,000 daily cap), fill up the verification form, and then receive the tokens in your wallet address.
Atomic Wallet's website claims the whole process is safe, quick and takes about 25 minutes, on average, from beginning to end. And you can do it from a mobile phone if that's your fancy.
The credit card payment is processed by Simplex, which is certified in the EU as a card processing company.
So Ripple keeps getting more partnerships that make its token more available to crypto enthusiasts, and not just for Ripple's institutional partners. This increases demand for the currency, trade volume, and that, in turn, increases value. This is one of the reasons why, as we write this, the coin is trading at USD 0.533, after it broke the $0.40 psychological barrier last week.
For real-time trade alerts and a daily breakdown of the crypto markets, sign up for Elite membership!
Disclaimer: This article should not be taken as, and is not intended to provide, investment advice. Global Coin Report and/or its affiliates, employees, writers, and subcontractors are cryptocurrency investors and from time to time may or may not have holdings in some of the coins or tokens they cover. Please conduct your own thorough research before investing in any cryptocurrency and read our full disclaimer.
Image courtesy of Flickr
Ripple director: Banks tapping into Ripplenet to form a network to ditch SWIFT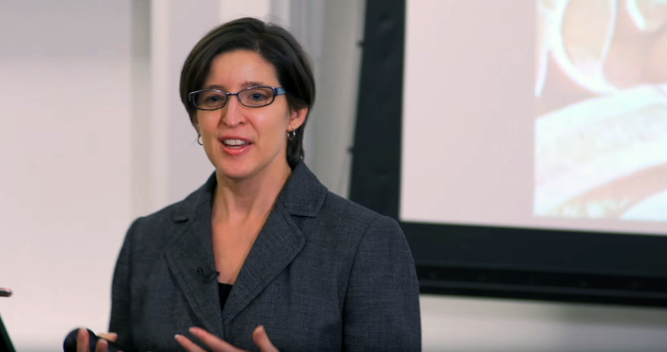 Director at Ripple, Susan Athey was spotted giving a presentation to the audience in a video that gone viral yesterday (but it was recorded in early Octobober, last month). In the video, she claimed that banks are tapping into the Ripplenet to form their very own network. The senior executive of Ripple affirmed that banks are doing so to ditch the obsolete SWIFT system.
As per Susan Athey, less-established countries feel disadvantage while using SWIFT since only a handful of large US institutions are responsible for everything. She also shed some light on the facts that messages on SWIFT do not work well alongside it being a slow network.
Big groups from Asia, the Middle East, and Japan have joined RippleNet already. In Susan opinion, that hints smaller countries are the earlier adopters of Ripple blockchain.
Regarding the future of currency, Ripple aims at eliminating the need of 'hub' for payments. If you go and book an air-ticket through a hub, you'd more likely be purchasing the ticket at a higher price. Also, if an airline has a monopoly over a hub, it can control that for its benefits.
"Banks are plugging into RippleNet to form their own network so that they don't have to go through SWIFT. " ~ Susan Athey, Director at Ripple
I'am back btw 🙂#RippleNet #IOV #XRPcommunity pic.twitter.com/Tg0MjVkNe5

— Steven Diep (@DiepSanh) November 14, 2018
…
XRP turns green as it secures listing on new crypto exchange Shardax
An exciting new crypto exchange Shardax, which is built to be user-friendly, fast and secure one, announced to list Ripple's XRP just recently. And all the major cryptocurrencies, including Bitcoin, are still trading in red, XRP is up by 2.34% at the press time.
Since the emergence of cryptocurrency and blockchain technology, crypto trading has been one of the most profitable investment options for many individuals who have an eye for emerging technology. However, considering the crypto market's high volatility, unregulated and decentralized nature, the risks of fraud and complex technology make it problematic for new merchants and investors to venture into the industry.
Luckily, Shardax as a cryptocurrency exchange provides an alternative for investors and merchants who do not have the technical know-how or business acumen to run their due diligence on virtual currency ventures. And now the very same exciting new exchange has announced the listing of XRP.
We are happy to announce that XRP (@Ripple) is to be listed on Shardax.

Remember to register now to receive 0% trading fees for the first 3 months after launch.https://t.co/IB5L3WehDy pic.twitter.com/8nKawKSORB

— Shardax (@ShardaxOfficial) November 13, 2018
What is Shardax Exchange? Why XRP listing on it is worth noting?
Shardax crypto exchange was launched in the third quarter of 2018, created to combine the dominance of top-tier cryptocurrency exchanges, with the capability to profit from…
Decentralized Tron exchange hits 100m TRX trading volume, Sun eyes 500m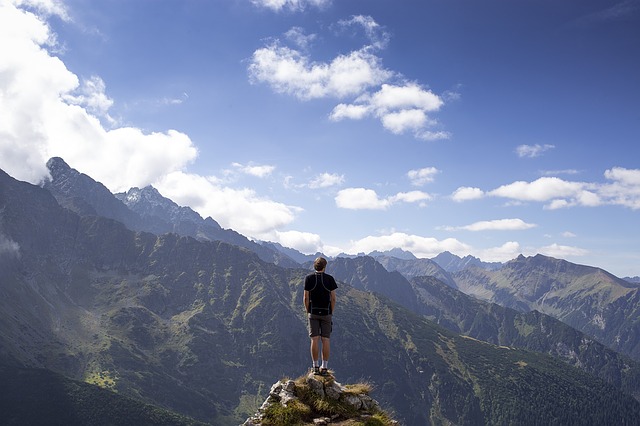 The Tron community is undoubtedly taking every step possible in making sure that it does the best in the crypto world and takes the front seat. The progress TRX is making on a daily basis seems to be paying off well as it is attracting attention and for that reason, the trading activities on its decentralized exchange platform, DEX, are booming.
Tron (TRX) beats 100 million trading volume today
It has been merely a few days or so ago since DEX was discovered on Tronscan.org by Tron but the activities are 'going crazy' according to the blockchain firm's founder and CEO Justin Sun. Initially, Tronscan.org DEX recorded around 25,513,713 TRX which only doubled in a day to about 57,957,467 TRX.
At that rate of increment, earlier today, it was noted today that it had reached 94 million TRX and Justin Sun seemed to be pretty sure that by today they will break the 100 million TRX mark. And guess what that has happened already.
https://t.co/cAeZU5w1jW breaks 100 million $TRX trading volume! Next milestone is 500 million #TRX! #TRON

— Justin Sun (@justinsuntron) November 15, 2018
This news…