Bitcoin is just about to explode and dominate the cryptoverse again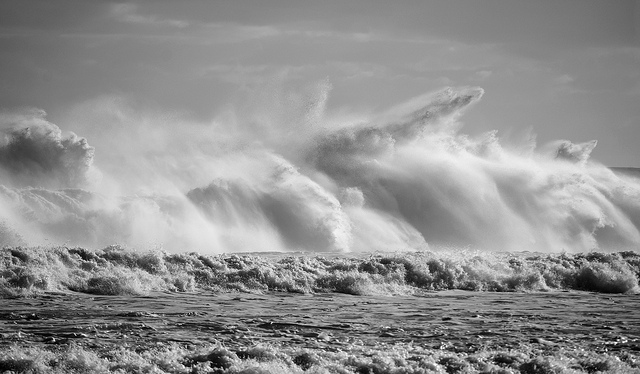 If you follow Bitcoin news (as we assume since you're reading this), you know there's a lot of bad vibe around it. Haters say it's too volatile, that it's worth nothing, that it isn't money, that's it's ruled by China and many other things. Well, most of that is just absurd. It has nothing to do with reality and everything to do with fear which is, unfortunately, the way most markets work.
So let's take a minute to have a look at Bitcoin's current situation and try putting it into perspective so we can find out if it's so bad as critics say or if things are going more or less well, giving us no reason to panic.
As we all know (and if you don't you'll find out in this very sentence) Bitcoin reached it's highest peak last December 17th. It's been all going down since then. This is terrible news if you bought tokens back then but is it that bad for the community as a whole? Does it mean that Bitcoin and crypto are doomed?
Some people would answer affirmatively to both questions, but you should take that point of view with a grain of salt. A lot of the people who manifest that are people who are reading the writing on the wall but are scared of Bitcoin to go up because they don't own any. We know how childish this sounds either from them or form us, but it happens.
But if you take the time to look closely into the Bitcoin market's recent developments, there are plenty of good signs. We are quite confident that this will mean that Bitcoin will grow back, it will explode in price at some point in the future, and it will lead the way (as it always has) for the cryptosphere as a whole.
Let's review the facts.
First of all, something like 10% of all of the world's Bitcoin wallets has remained inactive for most of the year. And some of those wallets are pretty big. This means that there is a perfect proportion of BTC holders who are sure that their digital asset's value will go up again, which is why they're not selling, even as the market keeps going down.
Then there's the volatility factor. Crypto markets, Bitcoin especially, have been intensely criticized by skeptics and haters because of the level of volatility they have. While volatility has been, indeed, the rule for years, if you have a look at what's happened over the last month, you'll find that Bitcoin is, right now, half as volatile as the Dow Jones index or as any fiat currency market. In other words: BTC is becoming a stable means to store wealth, more reliable than most other traditional resources such as the stock market, USD, Euros, or Pound Sterling.
One last thing: have a look at the value chart for, say, Apple's shares. Then compare it to the current chart for Bitcoin and other digital assets. Do you see how much they look alike? Apple has been around for more than three decades, so it's had the time to explode but just notice how Bitcoin is showing the behavior Apple did before it went big (and we mean really big).
Remember this: 17 years ago everybody was sure that Amazon would go down like a led balloon. A lot of ink was spilled explaining the world why it was never going to work or recover. Well, Jeff Bezos is now the world's richest man and nobody doubts about Amazon as a viable option. So don't despair about your Bitcoin holdings. If you have some, keep them. If you don't, do your homework and get some.
For real-time trade alerts and a daily breakdown of the crypto markets, sign up for Elite membership!
Disclaimer: This article should not be taken as, and is not intended to provide, investment advice. Global Coin Report and/or its affiliates, employees, writers, and subcontractors are cryptocurrency investors and from time to time may or may not have holdings in some of the coins or tokens they cover. Please conduct your own thorough research before investing in any cryptocurrency and read our full disclaimer.
Image courtesy of Flickr
3 Altcoins That Are Outperforming Bitcoin and Will Likely Face Consequences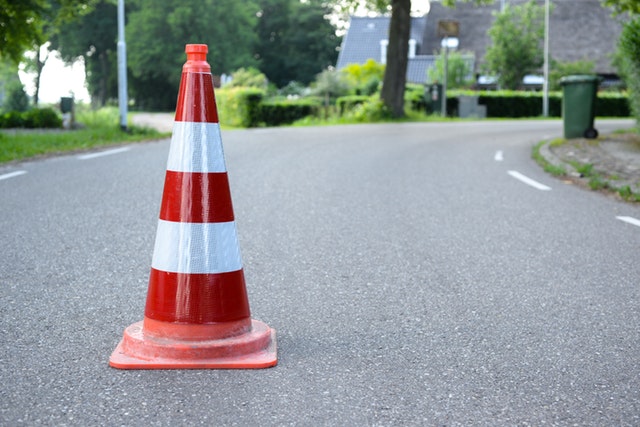 The crypto market is going through a period of massive recovery in the past few months, which has caused the investors' optimism to return. While all eyes are on Bitcoin (BTC), as usual, the largest coin seems to be struggling with a major resistance level at $8,000 at the moment. While this level was breached a few times now, every breach resulted in a correction.
At the time of writing, BTC is approaching this level yet again, with its current price being at $7,985,79, and rising further. The price managed to grow by 1.06% in the last 24 hours, and will undoubtedly hit $8,000 in a matter of hours, if not sooner.
However, while Bitcoin continues to remain volatile and struggles with waves of growth and decline, there are some altcoins that are not following its path. Of course, most of them are performing in pretty much the same manner as BTC, as they always had. But, a few coins have actually managed to outperform Bitcoin in recent months.
While optimists believe that this might lead to decoupling from Bitcoin — something that only Binance Coin (BNB) managed to pull off up to this point — it is likely that there will be consequences for these cryptos. This likely means that a price drop for these specific coins awaits somewhere in the near future, as outperforming BTC…
3 Cryptocurrencies Most Likely to Follow Bitcoin's Performance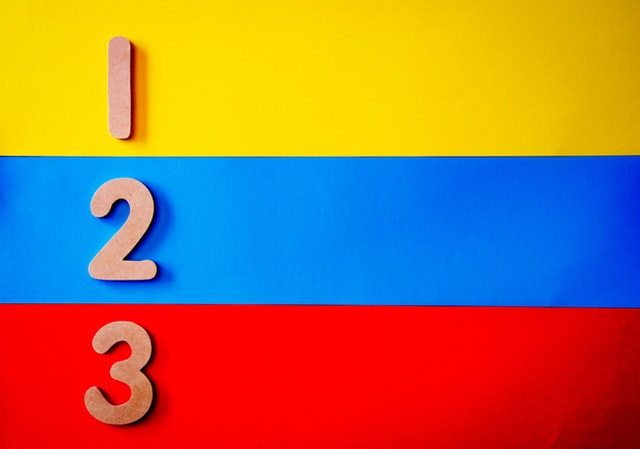 For more than a year, the cryptocurrency market has been dominated by bearish influence, with most coins seeing constant drops, or stagnation, at best. This all changed in the past few months, starting with Bitcoin which once again started leading the market up, bringing one minor rally after another.
BTC itself experienced massive losses in 2018, with its price going down by around 84%. Most other coins among the top 10 mirrored its performance, and some of them experienced even greater losses. However, now that Bitcoin sees gains again, these cryptocurrencies are still following its example, and many of them have seen massive breakouts. Some of the more notable altcoins that followed Bitcoin's recent example are Ethereum (ETH), Stellar (XLM), and Cardano (ADA).
Ethereum performance mirroring Bitcoin's price
As mentioned, Bitcoin led every rally so far, but before it did, its price first went through what is known as an ascending triangle pattern. The pattern held for around five months, which is exceptionally long for the crypto world. However, once the pattern was finally broken — the coin's price skyrocketed, more than doubling itself within only two months.
One thing to note is that Ethereum performed in pretty much the same fashion. After five months of struggle and confusion for investors, the second largest cryptocurrency also managed to break the pattern and skyrocket as well. It…
4 Reasons Why the New Bitcoin Rally Is Unlikely to Stop Now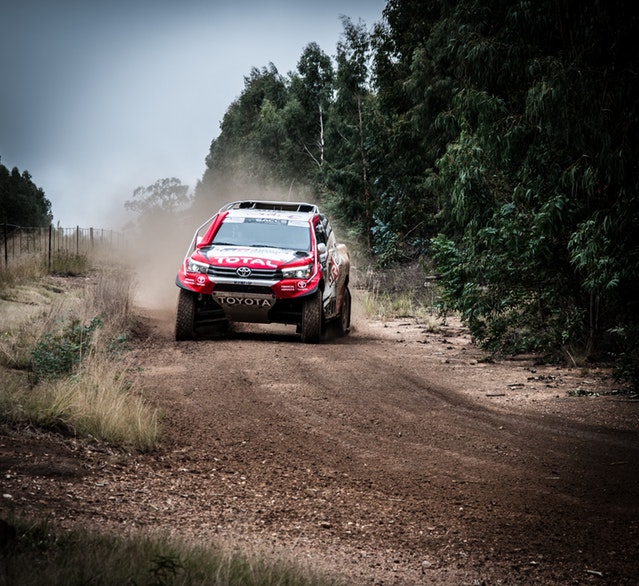 After more than a year of declining prices, the crypto market is finally seeing a period of serious recovery — one that has already brought digital currencies to heights not seen in over half a year now.
Only days ago, Bitcoin surged past several major resistance levels and managed to exceed its yearly high of over $8,000. Already, many skeptics are predicting the soon end of the bull run, and the possibility of yet another sharp decline. However, there are signs that suggest otherwise — that this bull run is only getting started, and that it will not end anytime soon.
There are four reasons why this is the case, and they are as follows:
1) Bakkt
There is the long-awaited Bitcoin futures exchange, Bakkt, which recently announced that the July test date for Bitcoin futures is soon to be set. Bakkt's launch was delayed multiple times already, so the announcement came as quite a surprise. However, it appears that it will happen quite soon, after all.
As soon as its arrival becomes a certainty, Bitcoin will likely skyrocket even further, just like gold did when gold ETF appeared in 2013.
2) Bitcoin completely ignored the hacking of Binance
Binance has been the largest crypto exchange by trading volume for a while now, and as such, many expected that, if anything were to happen to it, Bitcoin…