Binance Exchange and the Dubious Case of Listing Policy with Bytecoin (BCN)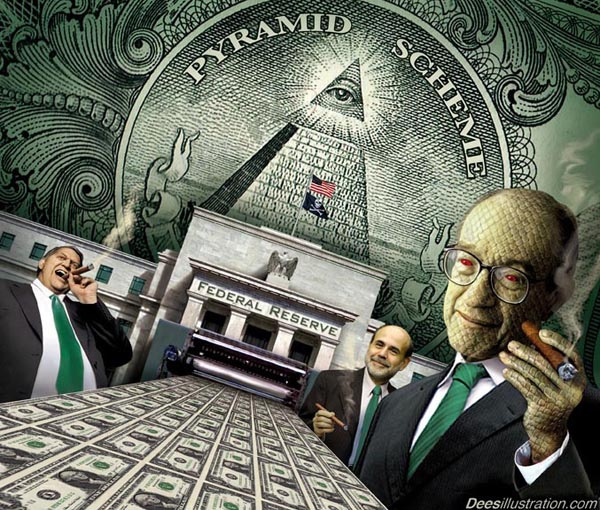 Binance is one of the top exchanges in the market, also having its own native token, called Binance Coin, making this platform one of the greatest and most visited exchange markets in the world of cryptocurrencies. Having a coin listed on Binance is thus always a huge deal, but one of the latest listings on Binance cast a shadow on the listing policy on Binance exchange, raising a question about what it takes to get listed on this exchange. Apparently, it doesn't take much, as BNC, otherwise known as Bytecoin, just got a listing on Binance on May 8th, causing the crypto community to doubt the fairness and decentralization of Binance exchange platform and the requirements needed to gain a listing on this platform. Let's see what happened to cause such a distress among the crypto community.
Binance Adds Bytecoin (BCN)
Having a coin or a token listed on any exchange is always a great thing, but getting listed on Binance has always been a dream of any coin, given the fact that Binance makes up for one of the top authority market exchanges with one of the largest platforms and with launching its own native coin, called Binance Coin.
What made people doubt the ethics of Binance exchange when it comes to their listing policy was the fact that Binance has just added Bytecoin (BCN) to its list of live trading coins, that way increasing its exposure in a significant way, due to the fact that Binance platform makes up for a high-authority marketplace for cryptocurrencies.
So, what is so wrong about this listing that made crypto community raise doubts about the requirements needed for a coin in order to get listed?
Apparently, Bytecoin is considered to be a fraudulent digital asset, due to several doubts related to the circulating supplies of this coin.
Bytecoin has been among the least trending coins for a long time now, so ever since it was launched as an ICO, BCN has been trading on smaller, less popular and more expensive platforms like Poloniex and Hitbtc.
However, when the coin started to rise quickly while gaining over 69% of gains in the course of 24 hours, Binance seemed to have become interested in listing Bytecoin, although it didn't take any interest in this coin ever since BCN was first launched as an ICO in 2014.
To get back to the year of its launching, BCN came up as a pretty controversial ICO, as there was a huge story about the case of pre-mining that was enabled for this ICO just before its launching.
Ever since the year of its launching and the story about the pre-mining session BCN completely disappeared from the daily agenda of crypto investors around the globe, while being replaced by the coins that are considered to be more useful or more interesting.
Binance was by far known as one of the exchanges that are careful with picking their listings, with the history of choosing most trending and most popular coins as well as coins and tokens with a bright technological future and massive popularity.
However, it seemed to have dropped its priority to some different levels, as everyone was surprised to see that BCN got listed on one of the biggest exchanges around the globe.
So, everyone started to raise doubts on whether Binance is choosing its listings based on how much is a certain coin worth at the time of the official listing on this exchange market, which seems to be the case with BCN, Bytecoin.
In addition to this question, we are also interested in finding out whether Binance is changing its policy to "All Coins are Welcome" kind of thing, or is the seed of doubt in the story of having Binance choosing its listing based on the price in the case with BCN actually a real deal.
To get back to how dubious this case is, we need to mention that Onchainfx has marked BCN as a scamcoin, where Bytecoin is still listed as a scam on this service – Binance adds it despite this fact?
What made this case even more dubious is the fact that Binance was selling BCN at a price that is considered to be 10 times higher than on any other market exchange, which raises a question whether Binance was trying to get away with a profit out of this strange case of listing, and if so why?
Although the case is still not clear to detail, it is a fact that BCN is a pretty blurry coin, where it is considered that over 80% of the circulating supply is in the hands of a single person or in the hands of a handful of chosen investors that are collecting massive profits this way.
What sealed this deal as a fully dubious case of listing is the fact that BCN jumped for 270% on Binance live trading in the course of only 3 hours, while it was left with a "humble" set of gains of 71% against the dollar.
But, in the end, we should always remember that Binance has the right to list any coin, scamcoin or not, without taking responsibility for investors pumping prices as it was the case with BCN.  That means that the crypto community can only point fingers and make guesses on why Binance listed a coin that was previously marked as a scamcoin.
For the latest cryptocurrency news, join our Telegram!
Disclaimer: This article should not be taken as, and is not intended to provide, investment advice. Global Coin Report and/or its affiliates, employees, writers, and subcontractors are cryptocurrency investors and from time to time may or may not have holdings in some of the coins or tokens they cover. Please conduct your own thorough research before investing in any cryptocurrency and read our full disclaimer.
Image courtesy of CityGypsy11 via Flickr
Is Tether (USDT) really a stable coin?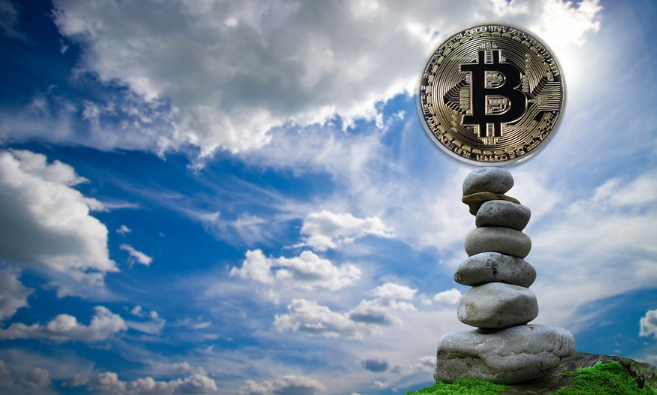 Tether is one of the top digital assets in the crypto-sphere. The coin was launched in November 2014 after it changed its name from Realcoin so that the crypto community doesn't associate it to the altcoins. It is important to know that Tether is a currency that helps to convert fiat currencies into digital currencies.
Moving forward, there have been lots of FUDs around Tether these days as regards to whether it is going to be a truly stable coin as the market has seen dips lately. Also, the FUDs around Tether have raised questions on whether there are any backings to the digital asset.
It is crucial to know that other factors have been attributed, and one of them was a report from last month that stated that Tether and Bitfinex, had gone their separate ways with Noble Bank. The separation made Bitfinex suspend fiat wire deposits – without no reason or whatsoever.
Tether, in regards to market worth, comprises about 92 percent of the market capitalization of stable coins. Also, this stable coin offers two purposes: to stabilize the volatility of Bitcoin, and also to preserve the amount of money purchasing power investors have at hand when the value of larger cryptocurrencies such as BTC drops.
The coin is a good alternative for traders when trying to cash-in on fiat currencies, as we do know that trying to move money from different exchanges to fiat…
TRON Partnership Involves Cloud Computing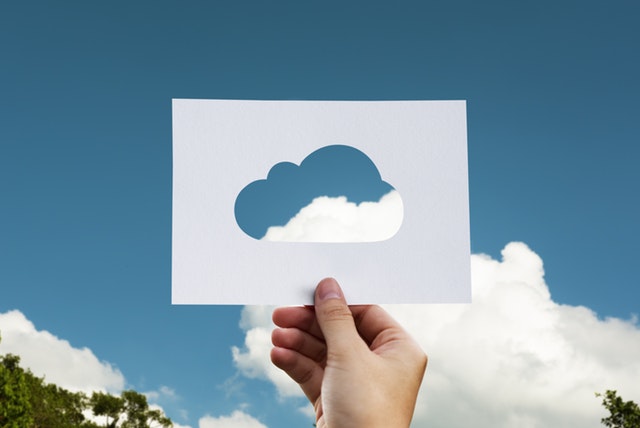 It has been almost an entire week since Justin Sun, the founder of TRON (TRX), announced a new big partnership for this cryptocurrency. His Twitter announcement did not provide a lot of information, except for the fact that the TRON partnership is with an industry giant worth tens of billions of dollars.
Finally, First time to partner with tens of billions USD valuation industry giant. Guess the name 😊#TRON #TRX $TRX

— Justin Sun (@justinsuntron) October 12, 2018
Even so, the entire crypto community started speculating about the new partner's identity. Soon after the announcement, a new rumor emerged, claiming that the identity of an unnamed corporation was uncovered. According to the rumor, TRON's new partner is none other than Baidu, one of the largest tech giants of China, which also represents this country's largest internet search provider.
Baidu is often viewed as China's version of Google, and if the rumors of a partnership with this company turn out to be true, this will be a big game-changer for TRON.
However, in days following the announcement, new reports started coming in with claims that the partnership will not revolve around blockchain technology. Instead, ODaily reported that the alleged partnership between TRON and Baidu will be focused on cloud computing. The report claims that TRON will be purchasing computing resources from Baidu.
Baidu to…
Will Ripple (XRP) advocacy hike affect bitcoin dominance of China?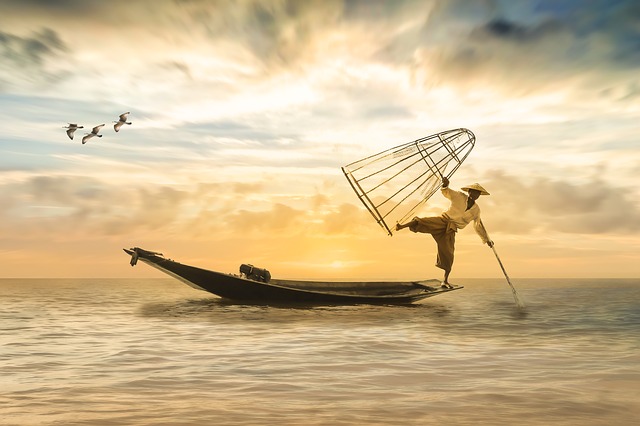 Currently, China is leading in Bitcoin mining industry by far, second to none for bitcoin mining power. Literally, it's contributing over 70% of the network's hash rate (a term that is used in describing the total processing power of a blockchain network). But how Ripple fits in here and what it has to do with that? We'll talk about that a bit later below, let's cover some in-depth facts about China's dominance over Bitcoin first.
It's a near-complete dominance by China on the BTC mining grid that has made it responsible for mining a majority of circulating bitcoins. A Beijing-based company, Bitmain Technologies, is highly responsible for extracting the significant part – more than half of the globe's bitcoin, and alone, it has approached 50% of the total hash rate more than once.
The fact that China is controlling a majority of Bitcoin hash rate, clearly tells that it has the power of manipulating or merely destroy the bitcoin network if it gets enough support should it decide to take such a move. Therefore, this has led to serious concerns among countries including the US that China might get an edge in this cryptocurrency industry and possibly becoming a potential threat.
China is the biggest manufacturer of Bitcoin as well as cryptocurrency mining equipment. The reason behind the massive growth of mining farms in the country is because of cheap electricity bills.
Furthermore, the country has adopted several…