Are Bitcoin Whales Stabilizing the Market?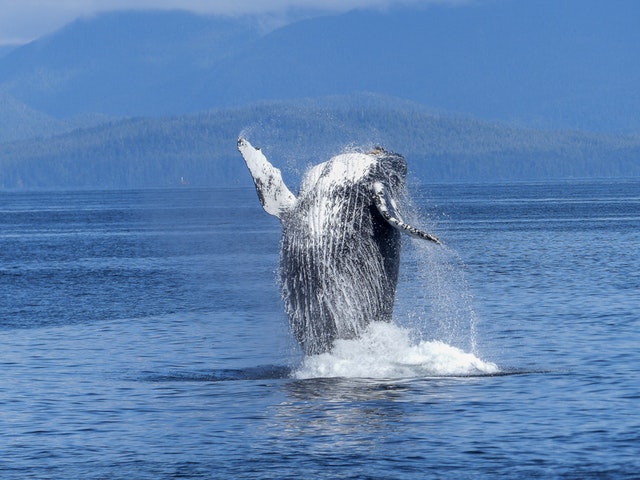 Bitcoin whales, which is a popular term for BTC's largest holders, have always been the largest influencers on Bitcoin's price. In fact, many analysts, experts, and even regular investors have been tracking what the whales are doing. Their actions were taken as an indication of what's to come, and whenever a whale was about to sell BTC, a drop in price was soon to follow.
This has earned them a reputation of the market's largest destabilizers, which did not make them especially popular in the crypto community. However, according to new data, it is more than possible that Bitcoin whales are actually working on keeping the market stable, instead of causing more chaos, as everyone was led to believe.
Bitcoin whales are keeping the market in check?
Earlier this year, in August, a new rumor appeared, claiming that a $2 billion whale was disrupting the market's already fragile stability. Reports of BTC sales as high as 50,000 coins per month have caused a 15% drop in Bitcoin's own value. Speculation regarding these sales followed, with whispers of shadowy deals dominating the discussion forums.
Bitcoin investors, large and small, felt threatened by these giant holders, with many of them believing that the entire crypto world could collapse on their smallest whim. In order to determine whether these fears were justified or not, an intensive analysis was conducted. The analysis has targeted 32 largest known whales, with attempts to find connections between them or at least patterns in their behavior.
However, the results of the analysis were rather unexpected. According to data, Bitcoin whales are a very diverse group. Only one-third of them are active in the field of trading. Of course, while their trading habits have the potential to move the market due to the sheer size of transactions, it would appear that these large transactions were made in order to favor the market, instead of disrupting it.
On several occasions, whales have traded against the herd. They bought coins when their prices started dropping. This has caused shifts in the market, as expected, but most of such shifts were actually positive. Naturally, this kind of behavior is nothing but logical. Whales are professional traders, and they understand their power, as well as how to use it to improve the market in the best way possible. In a way, we could say that the question of their trustworthiness was the biggest issue.
Four types of Bitcoin whales
After conducting the analysis of 32 largest whales, experts have divided them into four groups, according to collected data. These whales represent around 1 million BTC ($6.3 billion). The four types are as follows:
1) Traders
Traders engage with various exchanges on regular basis. They are mostly buying and selling Bitcoin, and it was reported that there are around nine largest wallets, which control more than 332,000 BTC ($2 billion). While these whales make only one-third of all the whales' holdings, they are still the largest of four groups. Additionally, it should be noted that the most Traders among the whales entered the market last year.
2) Early adopters and miners
The second largest group includes those who came to the crypto market early on, before the boom in 2017. It is estimated that this group includes around 15 investors, that also hold around $2 billion in total or 332,000 BTC. This group rarely trades, and many of them have sold a lot of their coins when Bitcoin's price surged in 2016 and 2017.
3) Lost
The third group is made out of wallets that have spent years undisturbed. It is estimated that there are around five such wallets, that are holding more than 212,000 BTC, or $1.3 billion. The owners of these wallets have either lost their private keys and now the wallets can't be accessed — or they simply do not use them in any way. Most of these wallets have been completely dormant since 2011.
4) Criminals
Unfortunately, there is also a group of Bitcoin whales that are considered to be connected to criminal activities. These include three very wealthy wallets, with around 125,000 BTC ($790 million) stored in them. Two whales from this group are confirmed to be connected with the darknet market (Silk Road), while the third one is suspected of having connections to money laundering operations.
With so many whales around, it would not be unreasonable to assume that they are the ones causing the trouble in the crypto market. Wile only one group is actively selling and buying BTC, whales are still seemingly quite innocent when it comes to causing volatility. Instead, they are only trading small amounts, they are buying coins when the prices start to drop, and they actually seem to be taking care of the entire market by doing this.
For the global insights every crypto trader must have, apply for Elite membership!
Disclaimer: This article should not be taken as, and is not intended to provide, investment advice. Global Coin Report and/or its affiliates, employees, writers, and subcontractors are cryptocurrency investors and from time to time may or may not have holdings in some of the coins or tokens they cover. Please conduct your own thorough research before investing in any cryptocurrency and read our full disclaimer.
Image courtesy of Pexels
Why Chinese New Year Affects Bitcoin (BTC)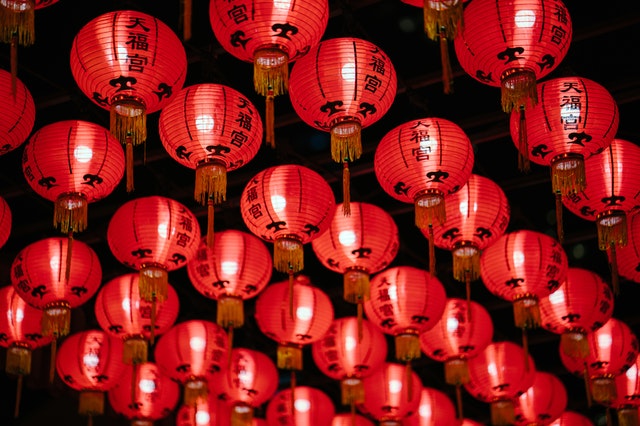 Bitcoin (BTC) lost about $100 in value in the last week, and, while reasons behind the drop in crypto prices can often be hidden and unclear — this time, that is not the case. The reason for this drop is believed to be the celebration of the Chinese New Year.
The New Year celebration was over more than a month ago for most of the modern world. However, things are a bit different in China. This is a country which is considered to be one of the oldest ones in the world, with a long and complex history. The country's traditions are fascinating to many around the world, as so many of them are different from western culture. One of these traditions is the Chinese New Year.
The New Year celebrations in China start on January 28th, which was a week ago. The New Year itself is today, February 5th, although the celebrations and festivities are going to last until February 19th. For the people of China, and all those around the world who follow the country's tradition, this is the time to relax, take a break, and perhaps travel and visit friends and family. But, what does it have to do with Bitcoin?
China and Bitcoin
Those who are new to the world of cryptocurrencies have likely already heard many stories about China banning Bitcoin trading and…
EO.Finance Launches Highest Paying Crypto Referral Program of 2019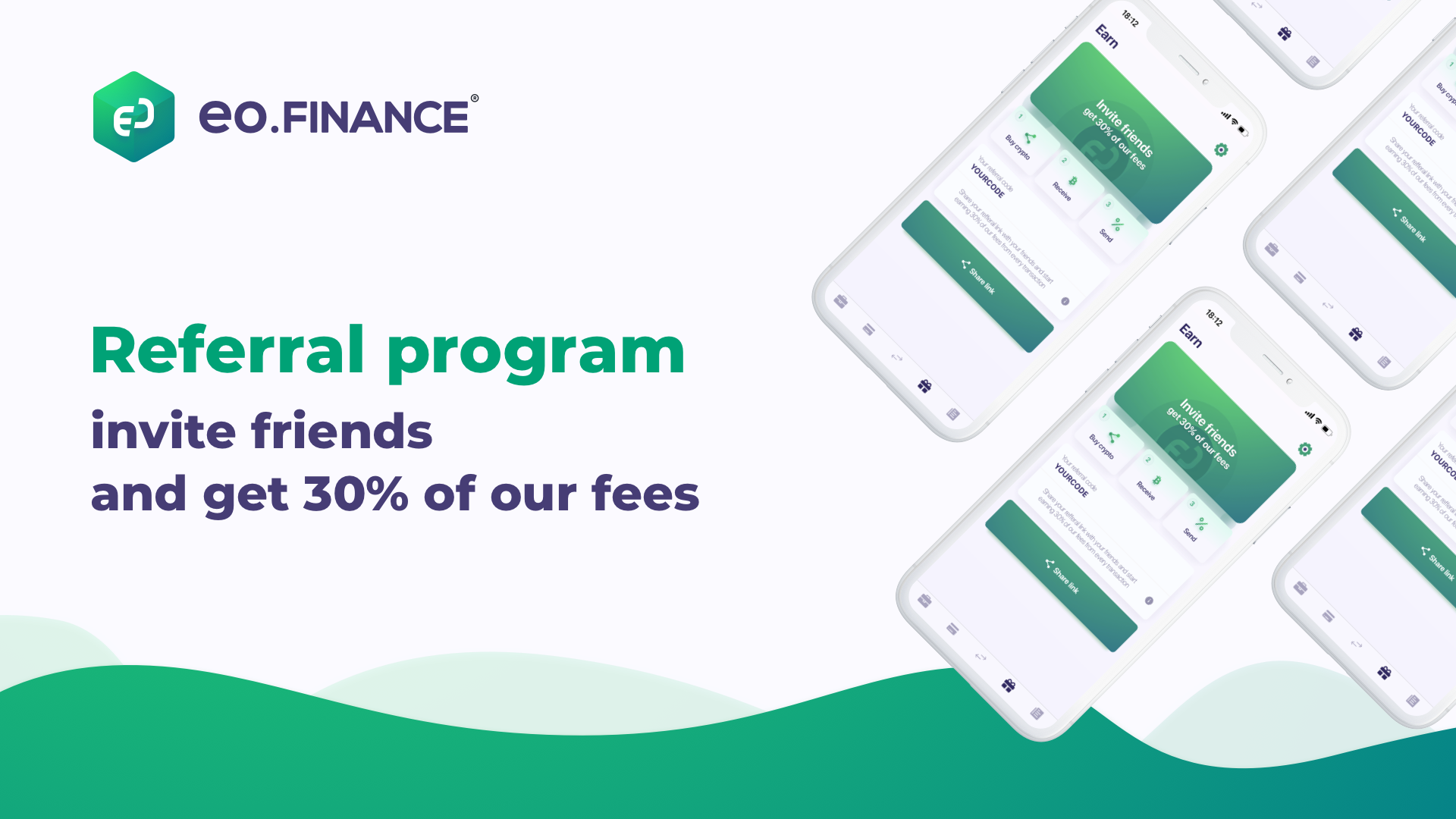 The EO Referral Program, already touted to be a significant addition to the ecosystem has been launched, and more details can finally be revealed. Offering 30% of transaction fees for each referral, it is expected to be the highest paying crypto referral program of 2019.
Each user will receive their own unique invite link, which can be shared with friends or via social media, in order to start earning 30% of the companies fees for every transaction made by someone who registered using their unique link. Furthermore, receive 5% of the fees for each new referral introduced by your own referral, increasing earning potential and adding even more benefits to an already feature-packed ecosystem. The fact the ecosystem supports credit and debit card transactions, as well as more than 40 cryptocurrencies means it will be even easier for you to start earning from your referrals.
The EO Referral Program will also extend to EO.Trade following launch, meaning it will be possible to earn from a single referrals transactions across multiple products within the EO ecosystem. It is important to note that the figure of 30% is significantly more than most competitors offer.
Payment will be made in the same currency as was purchased or exchanged. Withdrawal of the profits earned via the program can be made instantly, meaning you can earn immediately from your referral.…
Is Bitcoin (BTC) Ready for Another Surge?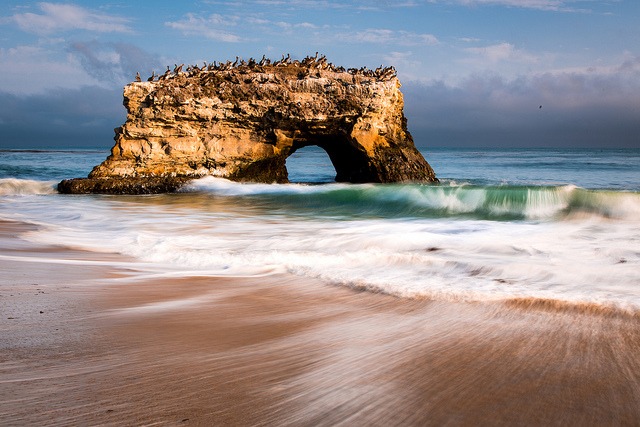 It is no secret that Bitcoin (BTC) has had a rough 2018. The coin has dropped by over 80% from its all-time high in a matter of months, it experienced two market crashes, a constantly bearish market, and even troubles within its own ecosystem. Crypto investors spent the entire year hoping for a surge that never arrived, and since BTC is the most influential coin within the crypto space, its behavior usually dictates the pace for other coins as well.
Then, the year finally ended, and investors believed they could finally start anew, hoping to see BTC perform better in 2019. While Bitcoin is certainly performing better than in 2018, the current state of things is still far away from a rally. However, there is a possibility that this might change in the future.
Projects that could have sparked the next rally
As mentioned, crypto investors around the world were hoping to see a new price surge with the arrival of the new year. So far, this has not happened, and while there were several events believed to be able to boost BTC value, several complications prevent them from occurring.
One of them is the launch of the Bakkt Bitcoin Futures Exchange, which was scheduled to happen on January 24th. However, due to the long-lasting US government shutdown, the exchange failed…