Bitfinex Exchange Asks for Customers' Information: Tax Regulations on the Loose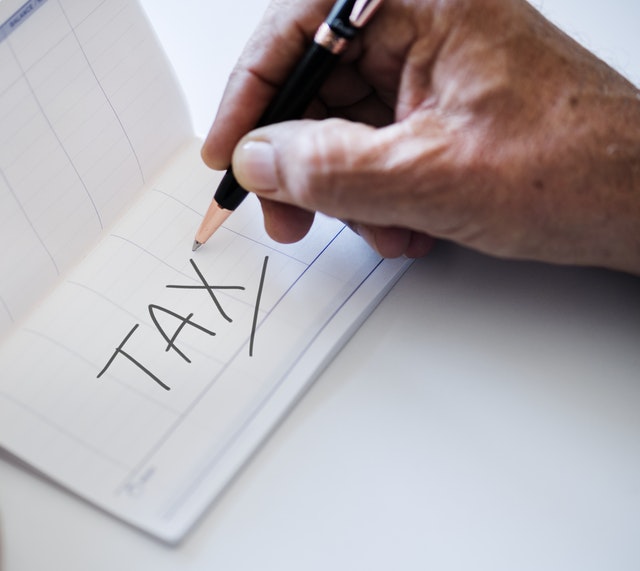 Bitfinex makes up for one of the largest and most popular exchanges among the crypto investors, also making the largest exchange by trading volume in accordance with CoinMarketCap. However, there have been some sayings that certain customers were asked to require a certain set of personal information, as indicated in the emails sent by Bitfinex exchange. On this occasion, Bitfinex explained that they are planning on sharing the mentioned information with the authorities in the British Virgin Islands, all in accordance with the local law and due to a fact that Bitfinex is actually based in this specific location.
Bitfinex Asks for Personal Data
The information appeared as provided by a portion of Bitfinex customers, that Bitfinex exchange has sent emails to some of their customers where they have stated that they are not asked, but "required" to provide a certain list of personal information.
On this occasion, the exchange explained that they are planning on sharing the requested data with the British Virgin Islands, as in accordance with the local law and the fact that the mentioned exchange is based in the British Virgin Islands.
Bitfinex stated further in the mentioned emails that the messaged customers should be able to provide their information as per request by May 24th the latest, which is 5 days away from the time of this writing.
It was further stated that Bitfinex is not specifically requesting that information for the government of the British Virgin Islands for tax purposes, but that the government may decide to send that information to the government of the emailed customers.
The Bitfinex exchange has also clearly stated in the email that was sent to a certain group of customers, that they are obligated and pursuable by the law of British Virgin Islands to ask that sort of information from their customers and that they are legally bound to provide it in accordance with the mentioned legal pursuance.
And what if those customers would refuse to do so?
What if those customers have decided to use blockchain-based currencies in order to keep their transactions and trades private, whilst their exchange of choice is now legally bound to provide that information to the authorities that are then entitled to provide that data to the tax authorities of the chosen customer's country of residence?
Then Bitfinex has something more to add: Bitfinex is reminding their customers that they are as well legally bound to provide the required information as requested by the government of British Virgin Islands, as they have agreed to all terms and policies by accepting the agreement, which was a part of the process of account making.
As all customers have agreed to use Bitfinex in accordance with applicable laws and regulations, all asked parties are legally bound to provide the requested information and fill out the forms that were initially provided in the mentioned emails.
If the mentioned customers are to fail in doing so, Bitfinex is then entitled of legally pursuing each customer, as they have broken the agreement of terms of services, which makes this group legally vulnerable in this case.
Bitfinex Responds
Bitfinex made sure that the panic is not being spread across the community, so their team tweeted about the mentioned case. Bitfinex exchange stated in the initial tweet that only the customers that have received the email are to respond to the request.
They further added that they have not sent the mentioned emails to all of their customers, but only to a significant portion of Bitfinex users that were targeted simply because they are further asked to make self-certifications.
Although the panic was probably stopped from being spread further, Bitfinex didn't provide detailed info about why the British Virgin Islands asked for the requested information, so it is not yet certain whether the picked customers would be surpassed to the tax authorities in their country of residence.
Some customers based in the US were also asked to provide this information by the request.
It is not hard to guess that the crypto community didn't welcome this news. Moreover, this is also not the first time that Bitfinex is being linked to scheme-like cases.
If we go a little while back, Bitfinex was also once accused of using Tether for pumping the price of other currencies. Given the fact that Tether and Bitfinex are sharing a mutual CEO, the allegations had strong arguments backing them up.
It is also not hard to guess why Bitfinex decided to try and move its base from the British Virgin Islands, where it is currently located to Switzerland. Switzerland might be a better choice for this exchange, as this country is considered to be a tax paradise.
For the latest cryptocurrency news, join our Telegram!
Disclaimer: This article should not be taken as, and is not intended to provide, investment advice. Global Coin Report and/or its affiliates, employees, writers, and subcontractors are cryptocurrency investors and from time to time may or may not have holdings in some of the coins or tokens they cover. Please conduct your own thorough research before investing in any cryptocurrency and read our full disclaimer.
Image courtesy of Pexels
Healthereum All Set to Tackle Problems of the Medical Sector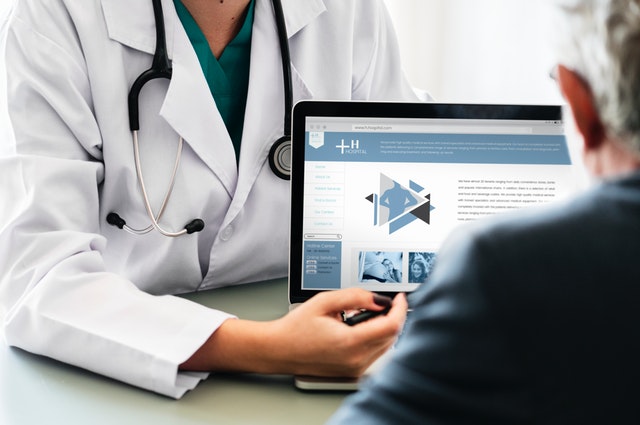 There has been a growing realization across medical circles that patient engagement is crucial in health management and for the general well-being of people. With that said, there isn't much clarity about what patient engagement might entail. Several healthcare providers have tried to apply their own ideas of enhancing patient engagement, often overworking their limited staff and exhausting their financial resources in the process. They either end up giving up on the idea altogether or only carry it forward haphazardly.
The contemporary healthcare landscape is marked by no-shows, the lack of patient engagement or unsustainable attempts at it, poor survey response rates, and fraudulent insurance claims and billing errors. In such a setting, Healthereum brings a blockchain-based solution to tackle healthcare's biggest challenges. Healthereum is a platform that will bind provider-patient and hospital-patient interaction into smart contracts, improve accountability, promote healthy behavior, offer two-way communication, and verify services—all in one.
Gamification of Appointments
Healthereum makes ingenious use of Ethereum blockchain technology that enables healthcare providers to give out HEALTH tokens through HELIO Syndicate to patients who show up to their appointments and/or complete the gamified tasks on the platform. These tokens can then be used for health benefits from their healthcare providers, hence enabling the full cycle of healthcare blockchain experience.
This experience helps to incentivize responsible behavior from the patient's end which can save the healthcare industry billions…
Facebook Is Getting Closer to Launching Its Own Cryptocurrency, but Why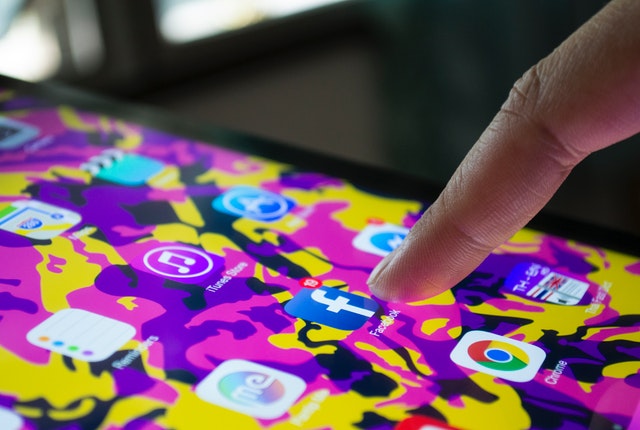 The rumors of Facebook own cryptocurrency are nothing new in the vast world of cryptocurrencies. They have been around for over a year now, with some insider reports confirming them for months, now. However, recently, another wave of confirmation has emerged, and these ones are referring to the coin as GlobalCoin.
There was already a number of events that seem to confirm the coin's existence even further, such as the Facebook CEO, Mark Zuckerberg, meeting with the US Treasury and contacting the Bank of England in order to seek regulatory guidance and confirmation. Something is definitely coming, but one question that many are still asking is: Why? Why is Facebook developing its own cryptocurrency?
Facebook's GlobalCoin
According to reports from those who seem to be familiar with the matter, GlobalCoin is expected to arrive in Q1 2020. In other words, the social media giant is ready to enter the final phase of designing the coin and start conducting various tests.
Considering Facebook's size and user base, the coin will truly be a global one, and while this is nothing special when it comes to cryptos — they are borderless, after all — this will be the first coin with such a massive exposure. It will also be pegged to a number of different fiat currencies, such as the EUR and USD, and likely half a dozen others.
With…
Reasons Why You Are Much Safer When Crypto Trading on Dexes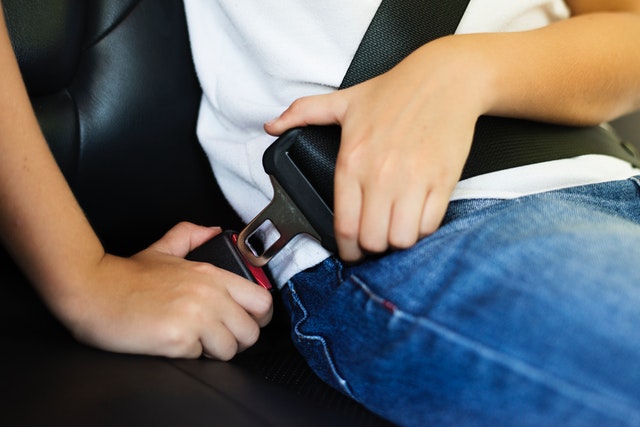 While many cryptocurrencies aim to bring the change to the world by bringing full decentralization, one aspect of the crypto space still remains mostly centralized, and that is the way they are exchanged. Most crypto exchanges are centralized companies, where traders and investors need to deposit their coins for safekeeping. This is a risky way to handle the funds, as exchanges remain susceptible to hacks and theft, as many realized recently, after the hack of the world's largest exchange by trading volume, Binance.
During the hack, around 7,000 BTC (over $40 million) was taken, and sent to multiple wallets, never to be seen again — for now, at least. The hack also came as quite a shock, as Binance was known for its efficiency, security, and high levels of confidence. It also made people realize that their coins are not really theirs if they need to rely on third parties, such as exchanges, to keep them safe. As a result, many are now turning away from centralized exchanges, and are heading towards decentralized ones — also known as DEXes.
Here are some reasons why you might want to consider doing the same.
1. True ownership of your coins
The crypto community has a saying: "not your keys, not your coins." The saying is now more relevant than ever, but it does not apply on DEXes. Decentralized exchanges…