Blockchain-Based Characters to be Playable Within "9Lives Arena" Built For PC, Xbox One, PlayStation 4
RELEASE: Tuesday 17/07/2018
Simon Kertonegoro
Enjin Pte Ltd
16/07/2018
Blockchain-Based Characters to be Playable Within "9Lives Arena" Built For PC, Xbox One, PlayStation 4
First blockchain-game built for PC, Xbox One, and Playstation 4 with Android and iOS companion app.
Playable in-game characters stored as cryptocurrencies on the blockchain.
Developers to use blockchain to profit from peer-to-peer trades on unpartnered third-party sites.
Touchhour Inc has announced their adoption of Enjin Coin (ENJ)'s blockchain development platform, which is enabling them to mint next-generation ERC-1155 tokens, for their upcoming PvP RPG, '9Lives Arena'. Designed for PC, Xbox One, and PlayStation 4, the game's integration of the ERC-1155 token standard will set precedence in the usability of Ethereum's blockchain and enable players to store in-game characters as cryptocurrencies within their secure blockchain addresses.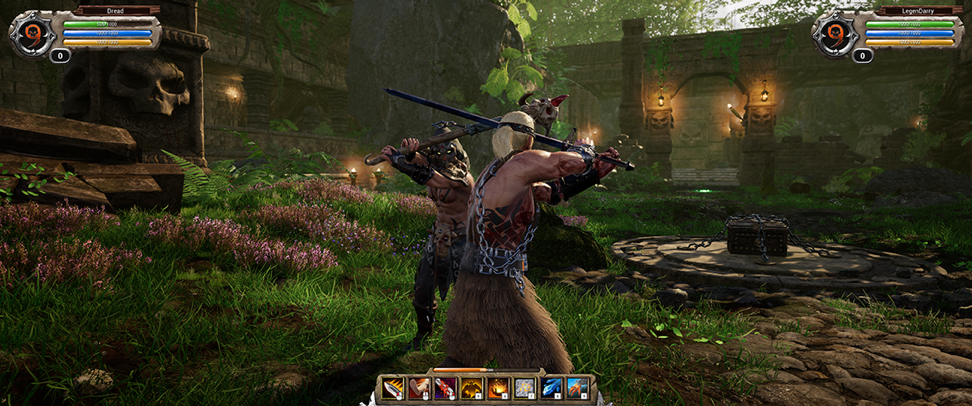 ERC-1155's inbuilt design around efficiency and flexibility has grabbed the attention of blockchain evangelists, many of whom praise ERC-1155 as a crucial upgrade to the ERC-20 and ERC-721 token standards. ERC-1155 allows users to send up to 200 tokens at a time and perform complex, bundled operations which save on gas fees. It also enables adopters to mint fungible, semi-fungible, and non-fungible tokens using a single suite of smart contracts.
"9Lives Arena will be nothing short of epic," said Enjin CEO Maxim Blagov. "The way they utilize Enjin Coin's ecosystem will create a gaming experience that no one has ever seen. It's incredible to see blockchain being adopted by Triple-A quality games."
"Touchhour is ecstatic to announce 9Lives Arena. This is our passion project, and it's truly one of a kind," said Touchhour CEO Ralph Laemmche. "Enjin Coin's platform is exactly what we needed to create a unique blockchain based experience that helps us innovate and push the competitive experience of 9Lives Arena to a whole new level."
In 9Lives Arena, each hero gets only nine lives and upon losing his or her ninth life, the character will be removed from the blockchain and replaced by a trophy bearing the hero's history, achievements, and ashes. This uniquely-designed mechanic of permadeath offers players a high-stakes experience with real consequences, in which every moment of battle matters.
Players will begin with basic characters and build them into unique combinations of hero archetypes stored securely in each player's blockchain address as ERC-1155 tokens. Players can gather resources, craft items, and hone their characters' abilities which will make the characters more unique, powerful, and valuable over time. In addition, there will be in-game companion/sidekicks 'Ooogies' which players can own, customize, and upgrade. Players will be able to control their companions remotely by setting tasks and assigning duties through an Android or iOS app. They will also be stored within a secure blockchain address.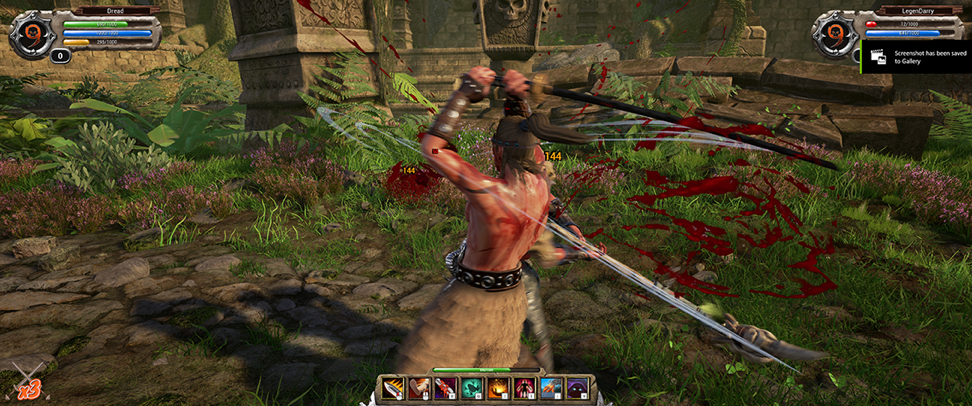 These ERC-1155 characters can be traded peer-to-peer in third-party marketplaces and Touchhour will implement a blockchain-managed trading system using Enjin's smart contracts. By doing so, the blockchain will allocate a small portion of each seller's trading revenue to Touchhour, creating a balanced and fair system of economics for all.
This will create a community-oriented form of economic gameplay that is unique to blockchain games like CryptoKitties, which cleverly utilized peer-to-peer blockchain-based markets to generate over $20 million in transactions in less than six months based on trading cute images of cats.
If Touchhour were to achieve a similar level of popularity and implement a 10% trading fee, it would equate to an extra $2 million in revenue for the game studio. Enjin Coin is the first platform in the history of gaming to enable developers to use smart contracts to profit from peer-to-peer trades made on unpartnered third-party sites.
9 Lives Arena is currently in the later stages of production. The internal alpha is live and being iterated upon by Touchhour's dedicated team of international developers. To find out more about this unique, blockchain-based PvP RPG, visit www.9livesarena.com or join their Telegram channel: https://t.me/NineLivesArena.
About Touchhour Inc: Ralph Laemmche, a games industry veteran of 20 years, created Touchhour alongside singer/composer Cindy Gomez, who is most famous for singing on Prince of Persia: The Sands of Time. Touchhour's lead artist Darry Chen, who left EA to join Touchhour, is responsible for 9Lives Arena's Triple-A quality graphics. All animations were performed by Maciej Kwiatkowski, who also performed the motion capture acting for all three Witcher games.
About Enjin Coin (ENJ): Enjin.com is a social gaming community with over 20 million users. Enjin created Enjin Coin, a cryptocurrency that gives developers access to Enjin's blockchain development platform, which they can use to mint powerful ERC-1155 tokens that represent tangible and intangible assets. All tokens created using Enjin Coin's platform are more advanced as a technology than any existing ERC-20 token, including Enjin Coin itself. Acting as a digital gold standard, Enjin Coin is placed inside of ERC-1155 tokens to certify that they were created using Enjin's platform and can, therefore, plug into Enjin's ecosystem of smart contracts, SDKs, APIs, wallet, blockchain explorer, and scaling solution. For more information, visit enjincoin.io.
Disclaimer: This article should not be taken as, and is not intended to provide, investment advice. Global Coin Report and/or its affiliates, employees, writers, and subcontractors are cryptocurrency investors and from time to time may or may not have holdings in some of the coins or tokens they cover. Please conduct your own thorough research before investing in any cryptocurrency and read our full disclaimer.
How Cryptocurrencies Will Change Online Gambling in the Future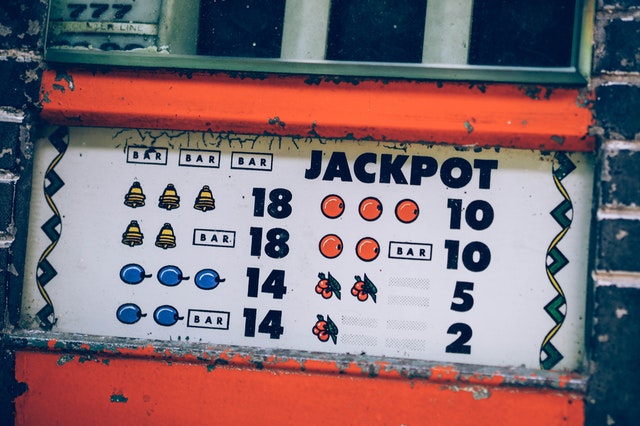 Anyone who has followed online gambling since the beginning can tell you that things don't stay the same for long. One of the reasons for this is that technology improves at such a ridiculously fast pace, and innovators in this industry are able to match up with those technological changes pretty quickly.
An innovation in technology that the Internet gambling industry has really learned from is cryptocurrency, with bitcoin in particular leading the way. We've seen it emerge as an alternative banking method, but it's going to change the industry as a whole in ways that people can't quite understand yet.
A Post-Legality Era
Something that has eluded online gambling since its inception is the idea of a global governing body. As it stands right now, each individual country (and smaller units of jurisdiction) have their own governing bodies that oversee in the industry. A lot of these laws are tied to banking laws, and that's where the legality of playing in bitcoin casinos becomes such an interesting topic.
In the present, we're seeing country-based regulatory bodies from places like Malta, Gibraltar and the United Kingdom start to work together and recognize each other's licenses more and more. That's taking serious steps towards having a global governing entity, and once that happens, the role of bitcoin is going to be even larger than it is now because it'll…
VOLUM (VLM) Announces Commencement of Token Generation Event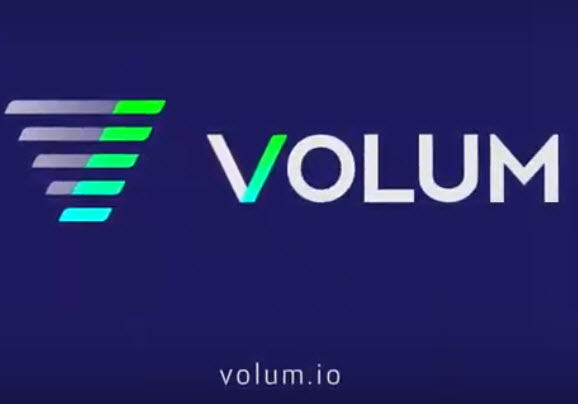 ESTONIA, May 4, 2019 – VOLUM (the "Company"), a multi-dimensional blockchain technology holding company, is thrilled to announce the commencement of the Volum (VLM) Token Generation Event ("TGE") beginning on Saturday, May 4. The VLM utility token is the native cryptocurrency powering the VOLUM supply chain and logistics management platform.
Driven by algorithmically intelligent software tailored to logistics and supply chain management, along with Internet-of-Things ("IoT") integrated functionality, and a backbone of hybrid public and consortium blockchain architecture, the platform is organized around the Volum (VLM) token. The VOLUM TGE will be managed by deploying ERC20 tokens on Ethereum Mainnet to maximize future access to cryptocurrency exchanges.
The VOLUM platform operates as a comprehensive control center for supply chain and logistics management operations. Companies who use this platform will be able to carry out a wide range of blockchain transactions including: Payments, Rewards, Purchase Orders, Legal Contracts, Regulatory Compliance, Taxation, Shipment Management, Letters of Origin, Customs Documents, Inputs/Outputs and Inventory Ordering, Delivery/Parcel Tracking, IoT Monitoring and Reporting, Big Data Analytics, and Inputs and End-Product Tracking/Traceability.
"The total addressable market for a blockchain-based supply chain solution is nearly $54 trillion globally, with the majority of the world's workers playing some part of this equation" noted Arnaldo A. Detrés, CEO of Bengala Technologies, LLC, the principle blockchain developer working to build the VOLUM platform. "However, blockchain solutions have been unable to…
How to Secure Yourself in Relation to Bitcoin: Top VPN Services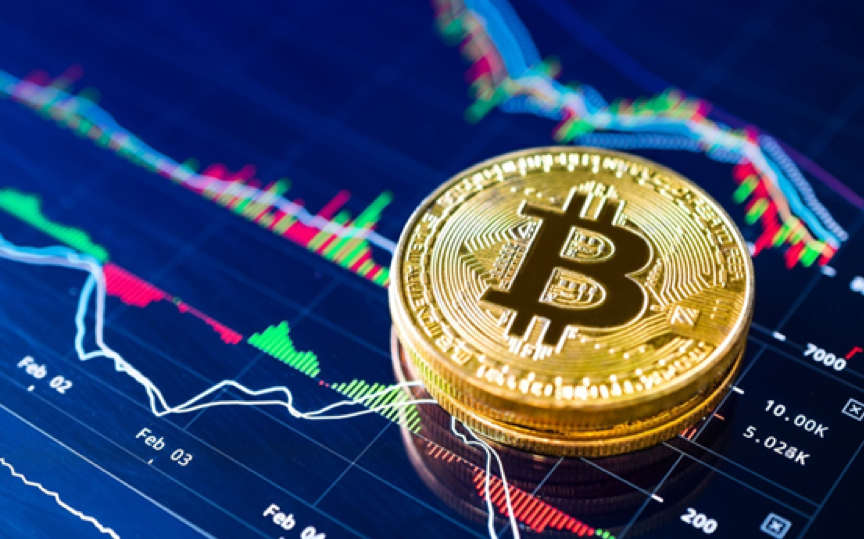 Nowadays, more frequently people opt to use cryptocurrency such as Bitcoin while dealing with financial transactions for its convenience, so its increasing prevalence isn't round-of-the-mill phenomenon but still, its users need to create fully protected cooltechzone to secure their data.
Recently, a great abundance of VPNs have started to accept it as a way of payment and it definitely makes sense: one buys VPN to retain anonymity on the Web, so why not to use the privacy-focused payment method? Paying for a VPN service with Bitcoins or any other cryptocurrency secures personal data from curious eyes leaving no traces.
What is a VPN?
Virtual Private Network (VPN) is generally presented by the group of linked to each other computers via the Internet. VPN boosts protection and provides a high level of anonymity to all types of Internet connections.
Security
While the connection to the ordinary Wi-Fi networks, a user usually gets access to the Internet directly, thus he becomes vulnerable to the hackers and the malware attempting to steal his personal data. On the other hand, applying VPN one transmits and gets data in encrypted form which makes it protected.
Anonymity
Generally, isn't hard to trace an Ip-address of any user and to identify his location with sufficient accuracy. With the help of VPN, the attacker will only get the address of the removed computer. Undoubtedly, the safeguard…