Tron could dethrone the 2017 champion, XRP, as this year's best coin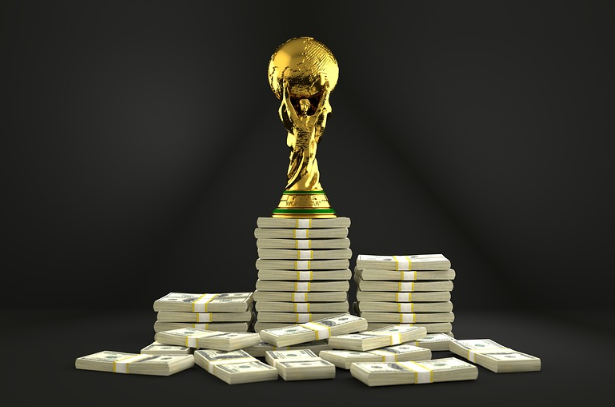 Ripple's XRP was last year's best performing cryptocurrency. And while Tron seems to be little stuck lately (except last seven days), it would be a mistake to write it off because it could still turn out to be this year's best performing digital asset. While some critics say that Tron's TRX importance is artificial, bolstered by Justin Sun's charisma, the fact remains that it's earned the respect of its supporters (which are over half a million the world over) and even some skeptics. This token and blockchain aim to decentralize the web and take over the entertainment industry.
Just recently Jack Ma (of Alibaba fame) hinted to a possible Tronix (TRX) integration into Ant Financial (Alibaba's financial services arm). This is catching investor attention in increasing numbers, and TRX future looks very promising for the next quarter. While Tron is very well known because of their flashy marketing strategies, the technical and organizational aspects are also very well taken care of as proven by the new Main Net launch and the super representative election. Also, Tron's nodes are multiplying all over the world. So the big picture suggests that a bullish trend on TRX seems unavoidable.
Tronix (TRX): Performance during this year
Tron's coin, called Tronix (TRX) has been on the cryosphere's limelight for most of the year. It's kept a top fifteen ranking since last December which is no mean feat. Tron's objective is to rebuild the web as a decentralized platform that runs over Tron's blockchain thus taking content control away from corporations (especially in entertainment).
It's trading at $0.03860 as I write this, which even after the recent crypto rally, is one of the lowest prices the coin has had during the present year. This, in itself, signals nothing wrong about Tron, it's just a reflection of the serious bearish run the crypto markets have experienced all year long.
But even in the midst of the general descending trend, TRX has remained solid regarding market capitalization (2.3 billion, 0.88% of the global market) with an 8.34% liquidity ratio (which is quite alluring). The return in 26 week remains negative with a 58% rate. Expectations for a rise in token value are floating in the air, nevertheless, as the trade volumes on this coin have been increasing slowly but steadily.
Volatility, of course, is the hallmark of investing assets and the crypto markets have not been any different so far (a little worse, if anything). That being said, Tronix's performance has not been any different than Bitcoin's or Ethereum's as all three coins have the same standard deviation (17%).
Tronix is obviously not a safer option to traditional stock markets and other analog financial instruments, but it's performed well enough within the cryptosphere to be considered a serious prospect. Tron's team of developers has gathered a lot of renown in a very short period of time. They are ranked eight out of 1500, which means good things in the long-term. Most of the Trading on TRX is carried out in Okex and Binance, but it's listed in more than forty exchanges all over the world.
Tron began the year going up, but as the whole market suffered from a bearish run (that is still going on), Tronix also began to lose value against the USD. It recovered briefly during April, but for a week only, then it resumed its path downwards. But for a coin that is not even a year old yet, it's shown remarkable resilience and ability to survive the violent storms that characterize the cryptocurrency market.
The market is holding Tron back, but a continuous bullish run is expected to begin sooner rather than later, and that could see Tronix finally taking off to the value it deserves. It could very well be the best performing coin of the year, emulating or even surpassing the tour-de-force that Ripple's XRP achieved last year.
For the latest cryptocurrency news, join our Telegram!
Disclaimer: This article should not be taken as, and is not intended to provide, investment advice. Global Coin Report and/or its affiliates, employees, writers, and subcontractors are cryptocurrency investors and from time to time may or may not have holdings in some of the coins or tokens they cover. Please conduct your own thorough research before investing in any cryptocurrency and read our full disclaimer.
Image courtesy of Maxpixel.net
Importance of Bitcoin ETFs and Bakkt for the Crypto Space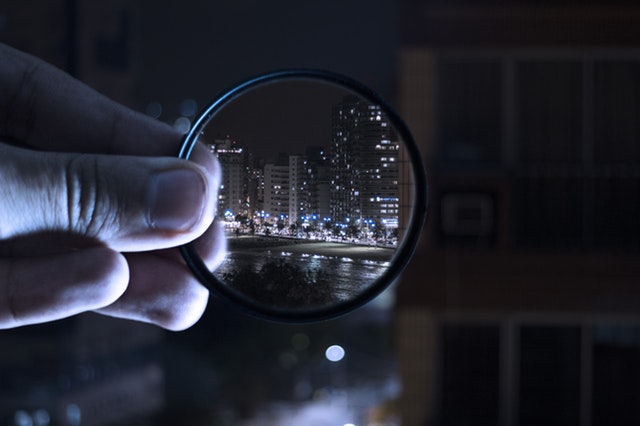 It is no secret that 2018 was a very bad year for cryptocurrencies, at least when it comes to prices and market cap. However, in its brighter moments, this year managed to set the stage for some very important events that are expected to make 2019 very successful and profitable. Two things have attracted the most attention, both of which were expected to occur in 2018, only to be moved for early 2019. Those two are Bitcoin ETF decision by the US SEC, and the launch of Bakkt.
What are Bakkt and Bitcoin ETFs and why are they important?
Let's start with Bakkt first. Bakkt Exchange is a business that is set to launch at the very beginning of 2019. It is a cryptocurrency platform that is set to offer a large number of services, including things such as warehousing and trading. However, there is another thing that makes Bakkt special, and that is the fact that the exchange itself is a product of the same company that has created the New York Stock Exchange.
In addition, Bakkt will be supported by some very influential names, such as Microsoft, BCG, and even Starbucks, to name a few. Furthermore, Bakkt will support crypto-to-fiat conversions. Starbucks will actually be one of the companies that have volunteered to help test the system, as users will be able to convert crypto to USD that can then be used in Starbucks.
Bakkt exchange…
4 Best-Performing Cryptocurrencies in the Current Bear Market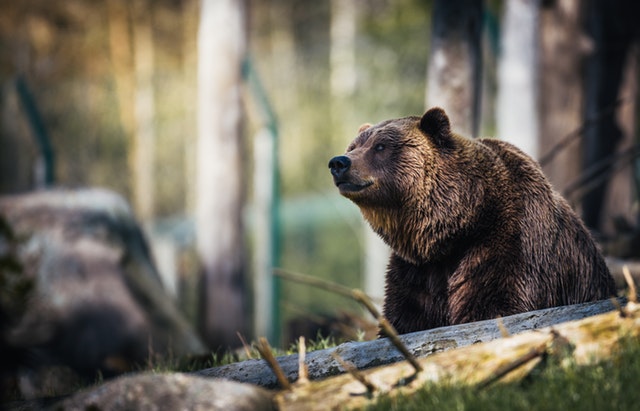 Cryptocurrencies have been experiencing a strong return of the bearish trend for weeks now, and only now does it show signs of weakening. However, experts believe that the situation will not repair itself so easily and that prices will remain low for a certain period.
However, when bear market strikes, the sentiment gets most bearish when the trend reaches the bottom. Everyone starts selling, and while short sellers can make a profit in this situation, analysts usually warn that the sale will only knock the prices down even further. Since most of the crypto-related news is already negative at this point, such predictions often make sense.
However, there is still one thing to keep in mind, which is the fact that when downtrend enters a capitulation, that often signals that a new bottom has been found. That is the perfect time to actually go against the bearish trend, and start buying. It is also a good opportunity to abandon the coins that seem too risky, and do not seem to have that bright of a future ahead of them.
Bitcoin has dropped by 87% from its all-time high, which it hit back in January. However, the rest of the market dropped with it, and it never lost its dominance, which still remains above 50% of the total market cap. In other words, while its price may have sunk to lows that were not seen for a while now, it…
Will The Stock Market's Bearish Outlook Affect The Cryptocurrency Market?
About 3 months ago I was reviewing what was happening in other markets as the cryptocurrency market kept falling. So I opened up TradingView and what I saw was something so incredible I had to look a second time, I thought I had opened up the BTC/USD chart but it had not yet fallen. I was a bit confused, but I realized my TradingView opened to the DOW, at the time it was looking extremely euphoric and then upon a little more research I saw it was in the longest bull since its conception.  I instantly wanted to see does this just apply to the Dow Jones or does it also apply to the likes of the Russel, S&P500, Nasdaq, Vanguard and then I even looked at the housing market. What I saw I am honestly going to say baffled me, what was there before me was a perfect opportunity, I knew that soon the stock market would fall and started letting people know about hedging.
Last year for many was a huge learning experience and even if many lost money, they learned about financial markets for the first time and may have bought their first ever investments. This was a huge plus for many people who were labeled noobs or noob investors. Why you may ask? Well, the simple answer is that noobs tried investing for the…