Stay bullish on Tron (TRX): Here are three reasons why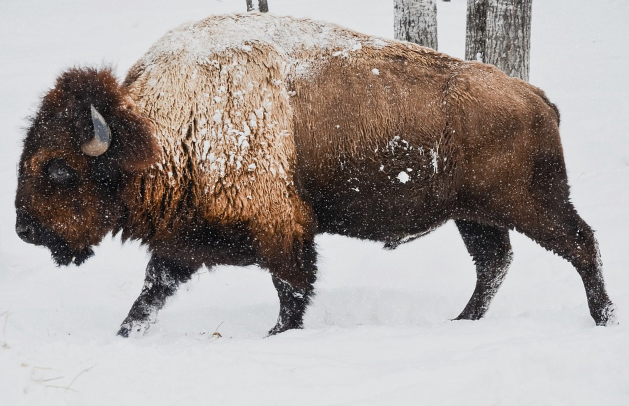 Tron's Tronix currency is currently at $0.03941, even though its valued increased excellently in the last couple of days, but still, it's way down from where it was last January. But that's not a problem inherent to Tron or Tronix (TRX) but to the whole market. Every single coin has lost a lot of ground during the year. But some of them are undervalued, and some other could be at their correct level.
Tronix (TRX) is among the most undervalued digital assets in the world, but it holds a lot of promise in long-term. It's doing everything right, and it will go through the roof sooner or later. So there's every reason to stay bullish about it but, just to keep things short and readable, I will give you only three.
The Main Net is here, and it works
After months of anticipation Tron's new Main Net was launched and it was a resounding success. EOS also released its new Main Net around the same time, but there was a vast difference between both launches: Tron's went smoothly, and EOS was a colossal mess, plagued with bugs and flaws, so it had to be delayed several times over.
It's not just that it works. Users have attested after the launch that the new platform delivers on all of the promises Justin Sun made way before the release date. Let's remember that when Mr. Sun tweeted the features and specifications, the new Main Net would feature he didn't only face a lot of skepticism, but he was also mocked and attacked, primarily by the leaders of other blockchain projects who claimed that those specifications were either impossible or just too good to be true.
Ethereum took particular offense to that. Now users are tweeting about how fast, how reliable and how cheap everything is. They are vindicating every single promise Mr. Sun made. This fantastic success will boost Mr. Sun credibility, the foundation's, and the coin's.
One more thing to consider is that the new Main Net's job is not just to support the TRX currency but also to be a blockchain operating system that enables developers to create decentralized applications. This is not to be underestimated as good apps will bring about new users that will be using and demanding Tronix either implicitly or explicitly.
Tron's new platform has been great news however you might want to look at it yourself.
Justin Sun
The Tron Foundation has been around since last September only and in that short time its founder and CEO, Justin Sun is already considered one of the (if not only) most charismatic and relevant leader in the cryptosphere.
His track record as a businessman is beyond doubt. He founded Peiwo which is the most popular messaging application in China and some other Asian regions. He's a close friend of Alibaba's Jack Ma, who was his teacher and protector at his own university.
Mr. Ma has an instinct for flare and marketing that is simply unmatched by any other leader in the blockchain community. The perfect mix of power nerd and entrepreneur. But more importantly: so far, Justin Sun has delivered on every single promise he's made, and some of them were incredibly bold and seemed like just a marketing ploy. They weren't.
There's every reason to believe that Mr. Sun's leadership will keep the already enthusiastic Tron community tight and happy, and the project moving on.
Rest assured that TRX's price will go up sooner or later if Justin Sun in person has to drag it there.
The Tron community
Did you know that TRX is currently held by more than 426,000 people in sixty different countries? The community is vast, more significant than most others but that's not all. It's united, it's enthusiastic, They are all using the TRX coin in trades and to pay for goods and services (if possible) because they understand that such is the way in which a project like this can really take off big time.
The sheer size of this community implies that the Tron blockchain will never be short of developers and new decentralized apps and as those apps get released and prove their usefulness that, in turn, will bring about new community members and demand for the TRX asset.
This is the kind of digital community that can keep a project going when things stall, but also to make it incredibly prosperous when things go their way. 
So don't let appearances deceive you. Tron's current low price (yes it increased in the last couple of days but it is still undervalued) is not a sign of failure, it's an opportunity to get into the game at the best possible moment.
For the latest cryptocurrency news, join our Telegram!
Disclaimer: This article should not be taken as, and is not intended to provide, investment advice. Global Coin Report and/or its affiliates, employees, writers, and subcontractors are cryptocurrency investors and from time to time may or may not have holdings in some of the coins or tokens they cover. Please conduct your own thorough research before investing in any cryptocurrency and read our full disclaimer.
Image courtesy of Maxpixel.net
Bitcoin, Litecoin, Ethereum, and Ripple On the Rise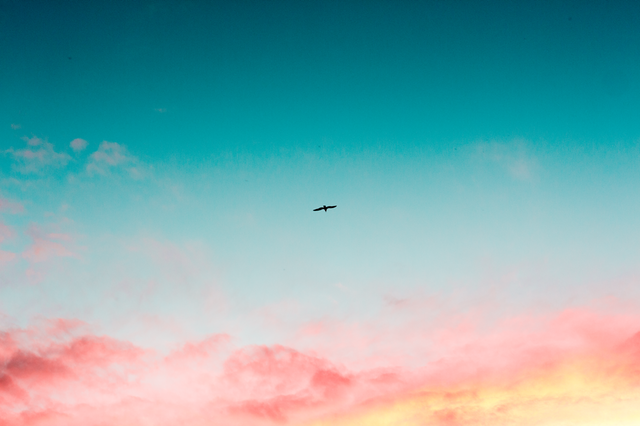 The recent development in the cryptocurrency industry is a rise in price for many of the core digital coins. We believe that the unexpected price hike is due to the renewed interest of the key players in the industry. Many investors, speculators, and traders are rushing into the number one cryptocurrency; Bitcoin like never before. Other altcoins such as Ethereum, Ripple, and Litecoin are not dormant either. The effect of the influx is the soaring prices of the digital coins within seven days.
The price of the crypto leading giant-Bitcoin has increased at 25.74 percent in one week. Ethereum also gained 18.76 percent increase in its price. Litecoin and Ripple also recorded some percentage increase in the tune of 53.20 percent and 16.12 percent respectively. It is no just these few popular coins that have gained in one week. From what we have gathered, 94 digital coins amongst the leading 100 cryptocurrencies are also experiencing the rise in price. This information is according to what TradingView published in April 2019.
According to them also, other cryptocurrencies gained in value while others declined. From their calculations, six digital currencies advanced while ninety-four was on the decline. Also, another information shows that the increase in Bitcoin price has reduced the value of other assets such as bonds and stocks.
The possible reason for the rally
Many people are wondering…
Crypto Market is Not Free from the Bearish Trend Yet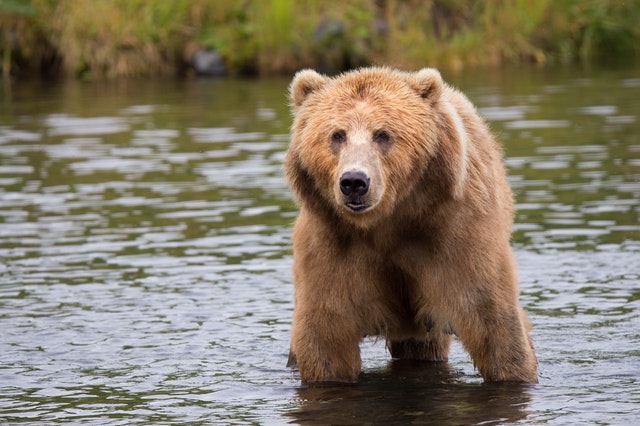 Investors and traders are still speculating over the bullish trend that shook the market this past seven days. However, amidst the joy of the price hike in the industry, some people are still cautious. A crypto trader with the twitter handle of BTC_Macro is advising other players in his tweet to be careful. According to him, the bearish cryptocurrency market is not over yet.
In the tweet, the user admonished players in the market not to listen to the people saying that the bears have given up. It went further to say that Bitcoin may still plunge uncontrollably anytime even if it breaks the $6K mark. When this occurs the twitter user continues, any scenario may occur. The advice is that players in the crypto market should be on the neutral side. According to the user, it is not safe to be on the bullish side or the bearish side. Instead, players should be on their toes without bias.
How Trader reacts to price movements
Over time, it has become evident that many traders usually go against the market majority during bearish or bullish trends. Well, there is usually some logic backing up the reactions.
It is true that we have seen the longest bearish trend in the history of cryptocurrencies. Everybody who has a stake in the crypto market is expecting the day of the bull's rise…
The Interoperability Problem of Blockchain May Soon Be Over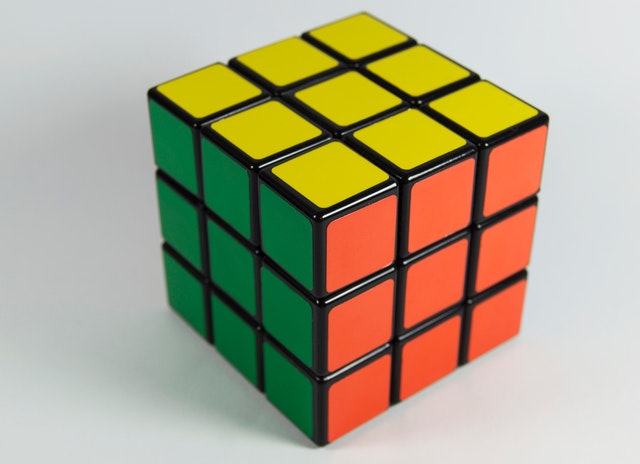 Crypto traders have certainly had a rough time since early 2018. The markets have tanked resulting in large losses for nearly everyone involved in the market. While that's bad, what's even worse is the fact that many projects have failed to deliver on their roadmap. Blockchain technology has been hailed as the next great advance in technology. And while many companies are making strides toward fully implementing blockchain-based technology, there is still a long way to go. As promising as blockchain technology is, there are still limitations that need to be addressed.
Limitations of Blockchain Networks
Although blockchain technology is certainly the future, the existing technology will need to be improved before it can go mainstream.  A few of the current limitations include:
Limited Scalability – Blockchain networks have consensus mechanisms that require each node to verify a transaction. This verification requirement slows down the network and limits the total number of transactions that can be processed.
Limited Usage – Each blockchain network was created with specific usage in mind. Because of the limited number of use-cases, each network eventually suffers from a never-ending loop of limited adoption. In the end, this causes low awareness.
Lack of Interoperability – At present, individual blockchain ecosystems are unable to communicate with each other. If a blockchain network attempts to retrieve information from an external (outside the "chain") source, each node would have to…