Cardano (ADA) Making Inroads To China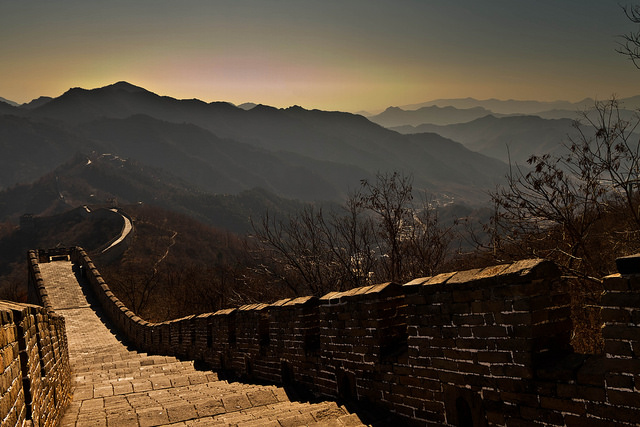 The bear market of the first quarter of 2018 is solidly over. No longer in crisis mode, many cryptocurrency projects resumed high profile developments. To this end, major Chinese exchange Huobi recently announced that they would be including Cardano's ADA cryptocurrency on their site. One of the top coins by market cap, Cardano is still in a somewhat precarious position – their final product supposedly serves as an upgrade compared to many of the existing blockchains. However, as it currently stands, that product is still some distance away.
The market reaction to this announcement was universally positive, as one could expect. Cardano's ADA nearly doubled in value over the course of the month so far. The listing, combined with the overall positive outlook on the market as a whole, resulted in Cardano being one of the better recent performers. As Cardano continues to move towards a full product release, this trend is likely to continue.
The Huobi Exchange
Huobi is the largest exchange in the Chinese cryptocurrency sphere, placing second globally. With over $1 billion in USD valuation, Huobi is a major player, and their inclusion of Cardano bodes very well for the academically minded cryptocurrency. While it remains to be seen whether the Chinese market has a persistent appetite for the decidedly 'Western' coin, any new market is positive news. Initial trading statistics suggest that Cardano should have no problem establishing itself on Huobi.
China's blockchain environment is as notoriously closed in as their traditional business space. Home-grown blockchain projects like NEO and ONT see little opposition. On the other hand, decentralized exchanges that cannot be controlled by the government face suspicion and hostility. China's mercurial mindset often swings the global market, for better or worse. The inclusion of Cardano within Huobi means that ADA has slightly more protection than they once did. This is still dependent on the Chinese government avoiding a full ban on crypto-trading, something that they have leaned towards regrettably often in the past.
A Brief History of Cardano
Unlike other blockchain projects, Cardano development focuses on the same rigorous, peer-reviewed process that ensures quality in academic fields. Their board's design is similar to that of a research institute's board, with consistent transparency fueling community engagement. Similar to several other projects, Cardano's intention is not as a cryptocurrency in and of itself. Rather, ADA serves only as a means to fund the development of Cardano's blockchain protocol. Their software will allow for native decentralized applications combined with token standards. Should Cardano succeed, they would be in direct competition with the more established Ethereum blockchain.
Cardano does have advantages in their roadmap. For instance, their layer separations allow for greater functionality than Ethereum's single layer. Smart contracts will become available with the release of the Control Layer. The layer works in conjunction with the Settlement Layer – but without bogging down the transaction speed. The blockchain's strict control system allows these modules to be added via a forking procedure, without the danger of the community splitting. We've seen just that problem with Bitcoin and Bitcoin Cash, as well as Ethereum and Ethereum Classic. The ease of Cardano's forking system also allows them to plan modules, and fix scalability issues as they appear.
Binance Announces Cardano Trading Pairs
Alongside the addition to Huobi, Binance announced that they would be adding additional trading pairs for Cardano on their own exchange. Already offering Bitcoin and Ethereum pairs, Cardano is now available for trade with both Tether and Binance Coin. This is huge for Cardano, not only due to their increased liquidity but also due to the perceived importance that comes alongside these trading pairs. It is indicative of high volume and a solid belief by Binance in the future of the project.
Cardano's Academic Future
Once Cardano's control layer goes live, the blockchain will be able to directly compete with industry giant Ethereum. Considering the issues that Ethereum faces in terms of slow transaction speed and increasingly high fees, the environment is ripe for a usurper. Whether or not this will be Cardano remains to be seen, but given the recent news, it seems possible. It may even be likely.
We will be updating our subscribers as soon as we know more. For the latest on ADA, sign up for our Telegram!
Disclaimer: This article should not be taken as, and is not intended to provide, investment advice. Global Coin Report and/or its affiliates, employees, writers, and subcontractors are cryptocurrency investors and from time to time may or may not have holdings in some of the coins or tokens they cover. Please conduct your own thorough research before investing in any cryptocurrency and read our full disclaimer.
Image courtesy of Michael Levine-Clark via Flickr
Analyzing The Best-Performing Cryptos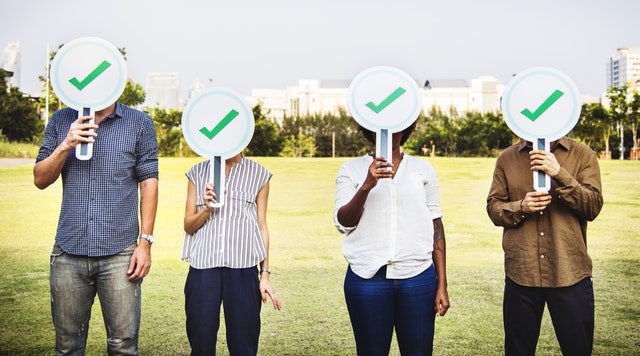 Over the nebulous first half of this year, some tiny cryptos were able to grow by more than 1000% and reach the desired top 100, while others that were already in the top 50 bastions simply zeroed. What factors led them to perform like this? Luck, external factors or well-made decisions?
First of all, it is important to clarify that it would be unwise to analyze them disregarding the market context (crypto and non-crypto) of the period, so we're using a holistic approach.
In our timeframe, considering the traditional market cycle of emotions, in contrast to the standard chart below, the euphoria quadrant had a much larger peak and a much shorter duration, starting in the middle of 2017 and ending at the beginning of 2018, while we were stuck in the period of "excitement" since, maybe, 2015. The emotions in red passed in a rush and at the end of July, we were already in deep "despondency".

Source: https://russellinvestments.com/ca/insights/the-market-cycle-of-emotions
Besides to the fact that the market completed half of the cycle in less than half a year, some very relevant things, besides the usual phenomena expected of an investment market, happened during this period. In addition to the hype the period enjoyed and the fact that bad, inexperienced investors were frantically joining the crypto market, we…
Is Tether (USDT) really a stable coin?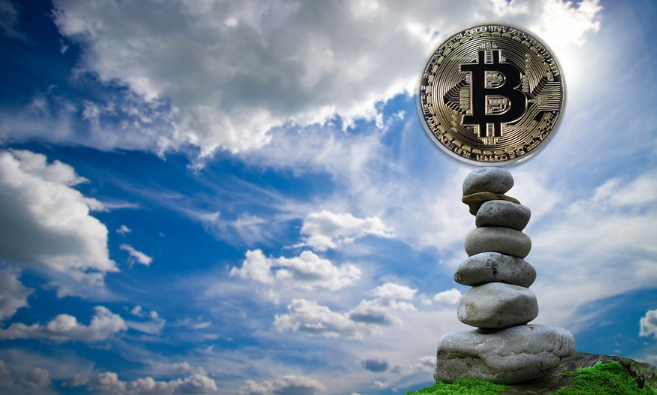 Tether is one of the top digital assets in the crypto-sphere. The coin was launched in November 2014 after it changed its name from Realcoin so that the crypto community doesn't associate it to the altcoins. It is important to know that Tether is a currency that helps to convert fiat currencies into digital currencies.
Moving forward, there have been lots of FUDs around Tether these days as regards to whether it is going to be a truly stable coin as the market has seen dips lately. Also, the FUDs around Tether have raised questions on whether there are any backings to the digital asset.
It is crucial to know that other factors have been attributed, and one of them was a report from last month that stated that Tether and Bitfinex, had gone their separate ways with Noble Bank. The separation made Bitfinex suspend fiat wire deposits – without no reason or whatsoever.
Tether, in regards to market worth, comprises about 92 percent of the market capitalization of stable coins. Also, this stable coin offers two purposes: to stabilize the volatility of Bitcoin, and also to preserve the amount of money purchasing power investors have at hand when the value of larger cryptocurrencies such as BTC drops.
The coin is a good alternative for traders when trying to cash-in on fiat currencies, as we do know that trying to move money from different exchanges to fiat…
TRON Partnership Involves Cloud Computing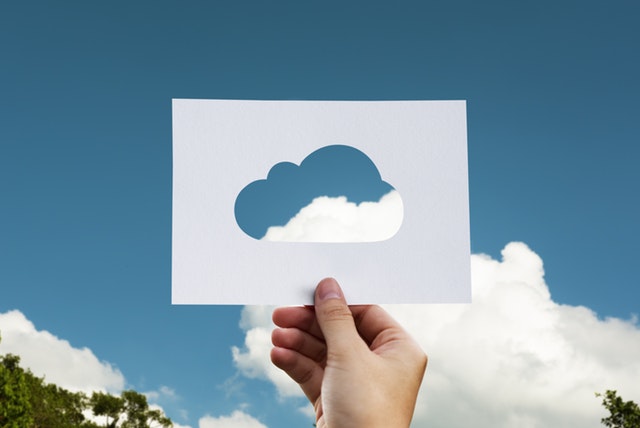 It has been almost an entire week since Justin Sun, the founder of TRON (TRX), announced a new big partnership for this cryptocurrency. His Twitter announcement did not provide a lot of information, except for the fact that the TRON partnership is with an industry giant worth tens of billions of dollars.
Finally, First time to partner with tens of billions USD valuation industry giant. Guess the name 😊#TRON #TRX $TRX

— Justin Sun (@justinsuntron) October 12, 2018
Even so, the entire crypto community started speculating about the new partner's identity. Soon after the announcement, a new rumor emerged, claiming that the identity of an unnamed corporation was uncovered. According to the rumor, TRON's new partner is none other than Baidu, one of the largest tech giants of China, which also represents this country's largest internet search provider.
Baidu is often viewed as China's version of Google, and if the rumors of a partnership with this company turn out to be true, this will be a big game-changer for TRON.
However, in days following the announcement, new reports started coming in with claims that the partnership will not revolve around blockchain technology. Instead, ODaily reported that the alleged partnership between TRON and Baidu will be focused on cloud computing. The report claims that TRON will be purchasing computing resources from Baidu.
Baidu to…