How Cryptocurrencies Will Change Online Gambling in the Future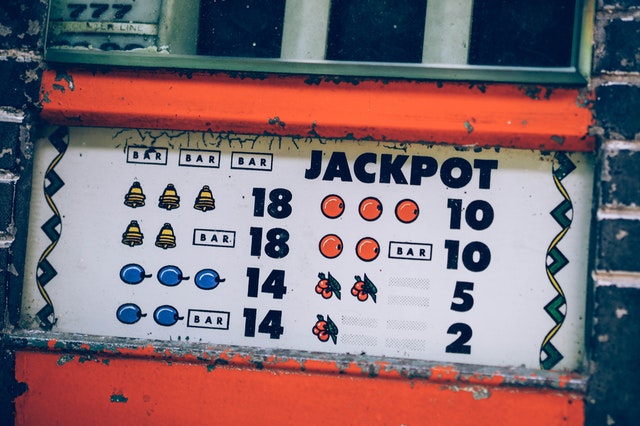 Anyone who has followed online gambling since the beginning can tell you that things don't stay the same for long. One of the reasons for this is that technology improves at such a ridiculously fast pace, and innovators in this industry are able to match up with those technological changes pretty quickly.
An innovation in technology that the Internet gambling industry has really learned from is cryptocurrency, with bitcoin in particular leading the way. We've seen it emerge as an alternative banking method, but it's going to change the industry as a whole in ways that people can't quite understand yet.
A Post-Legality Era
Something that has eluded online gambling since its inception is the idea of a global governing body. As it stands right now, each individual country (and smaller units of jurisdiction) have their own governing bodies that oversee in the industry. A lot of these laws are tied to banking laws, and that's where the legality of playing in bitcoin casinos becomes such an interesting topic.
In the present, we're seeing country-based regulatory bodies from places like Malta, Gibraltar and the United Kingdom start to work together and recognize each other's licenses more and more. That's taking serious steps towards having a global governing entity, and once that happens, the role of bitcoin is going to be even larger than it is now because it'll fall under a regulated umbrella that makes it easier for players to use it to gamble.
We're far away from that happening, but we can already start to see things moving in that direction.
Reflections on the Current State of the Industry
One way to predict what will happen in the future of a particular industry is to look at what's happened in the past and what's happening now in the present and to use that information to try to plot out what will happen further out in time.
If we apply this logic to casino deposits, we can see that online casinos where you can deposit in bitcoin have gained in popularity. This comes from looking at where they were when they first started and where they were each year since. We've continued to see bitcoin transactions take up more and more of the market with no lull even when the popularity of the cryptocurrency has waned in other areas.
This is why we can look at the current state of the industry to see that the popularity of using cryptocurrencies is on the rise and why we can know that this trend will likely extend for quite some time before slowing down.
Finding Cryptocurrency Casinos Today
There are really two things that go into using cryptocurrencies to gamble online. First, you have to find where to play in the first place. Second, you have to get past the slight learning curve of how to make your deposits and withdrawals. The rest is as simple as picking out the games you want to play and getting in on the action like you normally would.
Using cryptocurrencies for gambling online isn't that difficult, but it's not exactly the same as methods you may have used before like credit cards and electronic wallets, so there is a little bit to learn. However, it's not much more complicated than either of those approaches, and it's well within the reach of anyone who wants to learn.
Aside from that, you also have the actual finding and choosing where to play. That becomes a more complicated subject because things are going to change about online casinos and other online gambling sites in the future. However, for the time being, there are a few key things to look for.
Things to Look for in Online Casinos That Take Cryptocurrencies
First and foremost, you need to make sure that they actually take the crypto variation that you want to use. Most places accept bitcoin if they accept any cryptocurrencies at all, but not everywhere will use alternatives like litecoin or Bitcoin Cash. Even though casinos are adapting to cryptocurrencies at very quick rates, and even though that rate is likely to increase in the future, it's still not the case that everywhere has these choices available.
From there, you need to verify that the sites have the games you want to play and the ability to play them via desktop or mobile, whichever is applicable to you. Mobile is growing every year to take up more and more of the market, regardless of whether the site accepts bitcoin or not, and that's a trend that's likely to continue. However, we may actually start to see desktop-friendly online gambling sites phased out as bitcoin gets more popular, but we'll have to wait and see to what degree that affects the average player.
Finally, things like where the site is licensed and the level of customer service available are important but that will become less critical to look at specifically in the future as we move towards global standards for business practices and how things should be operated in those areas.
Cryptocurrency and the Changing Future of Online Gambling
There's no doubt that the technology behind cryptocurrencies will be very important moving forward as the online gambling industry changes and grows. It has advantages over other banking methods that are hard to match, so whether it's bitcoin or whether it's some new crypto option that hasn't been invented yet, we really think that this technology will be the core of what's used for gambling online at some point in the future.
Photo by Fancycrave.com from Pexels
Property Loans for Foreigners in Singapore That You Must Know About
Intending to invest in a residential or commercial property in Singapore?  
When it comes to foreigners applying for a loan in Singapore, things can be pretty hard regardless of the reason whether you need the property for personal or business purposes.  
In Singapore, buying a property is challenging, whether you are a foreigner or a native, and sometimes applying for a loan is the only way for you to afford it.  
HOW MUCH CAN YOU BORROW FOR A PROPERTY LOAN IN SINGAPORE? 
As for the Foreigner Loans, in Singapore, there is an exact amount of money you can borrow to finance the purchase of a property.  
In this sense, Singapore has the Loan to Value Ratio (LTV).  
The LTV ratio is what determines the exact amount of money you can borrow for a property loan, which changes depending on where you try to obtain the loan:  
If you are applying for a bank loan, you can borrow a maximum of 75% of the value of the property you want to purchase. That means if you are looking for a property that costs $500.000, the maximum amount of money a bank lender can give you like a loan in Singapore is going to be $375.000. 

When you are applying for a loan with a Housing…
CoinField Launches Sologenic Initial Exchange Offering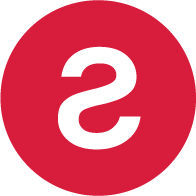 CoinField has started its Sologenic IEO, which is the first project to utilize the XRP Ledger for tokenizing stocks and ETFs. The sale will last for one week and will officially end on February 25, 2020, before SOLO trading begins on the platform.  Sologenic's native token SOLO is being offered at 0.25 USDT during the IEO.   
Earlier this month, Sologenic released the very first decentralized wallet app for SOLO, XRP, and tokenized assets to support the Sologenic ecosystem. The app is available for mobile and desktop via the Apple Store and Google Play.  The desktop version is available for Windows and Mac.
"By connecting the traditional financial markets with crypto, Sologenic will bring a significant volume to the crypto markets. The role of the Sologenic ecosystem is to facilitate the trading of a wide range of asset classes such as stocks, ETFs, and precious metals using blockchain technology. Sologenic is an ecosystem where users can tokenize, trade, and spend these digital assets using SOLO cards in real-time. The ultimate goal is to make Sologenic as decentralized as possible, where CoinField's role will be only limited to KYC and fiat ON & OFF ramping," said CoinField's CEO…
Many of the Top Sports Betting Websites for 2020 Can Be Found On Boomtown's Best Betting Page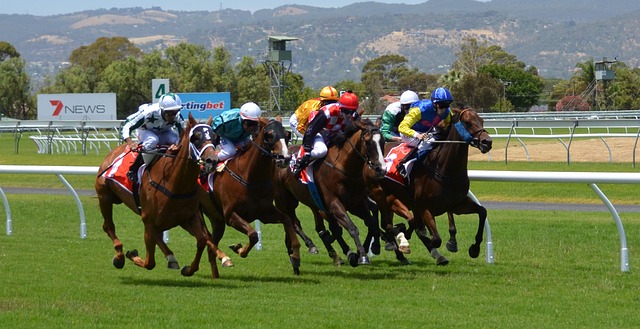 Sports betting is one of the widely known types of online gambling. With a large number of sports fans around the world, this type of gambling is one of the most sought after. The problem usually comes from when gamblers try to find the best sites out of the many available ones. Many new sports betting sites come up daily, thus making the selection process even harder. One of the best places to find top betting websites for sports is Boomtown Bingo. This platform doesn't just give users the best online casino games websites, but they also cover sports betting. As such, boomtown bingo remains a one-stop-shop for everyone who needs the best and the latest online gambling and gaming sites for all types of devices.
Performance
The performance of any website is critical. Users need to find their way around the site easily, and that can be made possible with the site structure and arrangement. Loading time is also essential. A website that always hangs thus pushing the user to refresh every time is no good. These are some of the factors that Boomtown Bingo looks into when selecting the best sites for its users. You can be sure that the new sports betting websites listed on Boomtown's platform have faster loading time, can be used easily by everyone, including those who are trying this betting for the first time.…