Can the Dash Price Explode? – Invest or Trade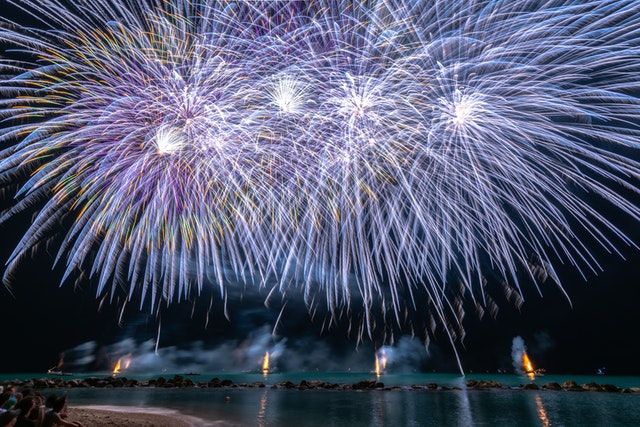 As one of the most popular cryptocurrencies, Dash faces a great deal of speculations and discussions whether it has the potential to skyrocket in value. Since the world of cryptocurrency is so volatile, you can expect both ups and downs in the future. However, many experts anticipate an overall upwards trend for Dash. To gain a better understanding of whether the Dash price has the potential to explode, consider what experts have to say on the matter.
A Refresher of Dash's History
To help put the price predictions of Dash into perspective, take time to look at the history and why its creator developed this project. Evan Duffield launched Dash in January 2014, and when it began, it was a fork of Litecoin. In January 2015, this changed and Dash became a Bitcoin fork. If you look for an older history of Dash, you will notice that XCoin was the original name, followed by Darkcoin, with the name Dash arriving in March 2015. The name Dash comes from "Digital Cash".
Duffield created Dash to overcome some of the disadvantages associated with Bitcoin, including anonymity. The resulting crypto, Dash, has multiple key features that separate it from this first cryptocurrency and many of the others you will find in the market. Here are just a handful of its advantages:
Cheap and quick transactions;
Accommodatedscaling;
Highly decentralized;
Advanced development since 10% of block rewards go directly to funding projects users vote on;
Proven privacy and a bounty offered to those who can find bugs;
Advanced security, including high-tech encryption;
First cryptocurrency with masternodes for a two-tier network;
Easy set-up of a masternode, allowing users to earn income;
Personal wallets control funds.
Of course, there are also a handful of disadvantages associated with Dash that may limit its future potential. For instance, the term "Dash" already has many associations, thereby hurting brand recognition. Additionally, Dash still needs significantly more adoption to grow. There are also some other similar cryptocurrencies in the market, so the competition is quite tough.
Current Stats for Dash
To better understand the predictions for Dash, you need to get a feel for where it currently sits in the cryptocurrency market. CoinMarketCap ranks it at number 13, which is not as high as many of the other major cryptocurrencies, but still a very respectable rank, given the hundreds of altcoins available.
At the time of writing (August 28), the price of Dash is $184.11 or 0.02658309BTC, with increases of 26.19 and 22.53 percent, respectively. There is a maximum supply of 18,900,000 DASH with a current circulating supply of 8,282,401 DASH. The current market cap is $1,524,533,255 and the 24-hour volume is $340,212,081.
Predictions from Smartereum
With an idea of the current value of DASH in your head, it is time to start looking at some of the projections for this cryptocurrency. Smartereum predicts:
$1,600 by the end of 2018
$5,200 within five years
Based on that information, Smartereum suggests that investors not only keep their DASH but also buy more of it. They do, however, point out that you should buy it during one of the occasional dips to get the most of your money. In detailing more information about why they feel Dash has the potential to explode in price, they point out that it already works with multiple payment programs, showing that adoption of DASH is underway. Smartereum also emphasizes that assuming Dash maintains its scalability, the platform should have no problem keeping up with expansion, which will increase the token value.
Predictions from InvestingHaven
The predictions on Dash from InvestingHaven are a few months old already, but they are still worth examining to get a well-rounded overview of expectations. Their forecast is that Dash will reach $1,500 in 2018, but with some caveats. They state that the prediction only applies if:
Bitcoin continues its upward trend
DASH stays above $400
Like other experts in the industry, InvestingHaven predicts good things for Dash because:
It is highly scalable
It offers anonymity
It has a decentralized but structured community
The only thing to keep in mind is the conditions listed in InvestingHaven's prediction. One of these was that Dash must remain above $400. Since Dash currently sits just below $200 at the time of writing, that no longer applies.
Predictions from The Economy Forecast Agency
Another source for cryptocurrency predictions is the Economy Forecast Agency, which maps things out in great detail. This website lists their predictions in charts displaying opens, lows, highs, closes, and percentage changes for the next several years. Some predicted highs to pay attention to include:
August 2018: $225
January 2019: $118
August 2020: $190
December 2020: $219
August 2021: $365
November 2021: $388
March 2022: $404
September 2022: $231
Based on those figures, it is clear that the Economy Forecast Agency does expect an overall increase in the price of Dash. They do, however, seem to feel that it will continue to decline before rising. The figures from this organization indicate that they do not expect Dash to start steadily rising until late 2019, at which point it will do so but slowly. These predictions are much more conservative than most others.
Combining the Predictions
The range of predictions involving Dash shows the degree of volatility and uncertainty in the world of cryptocurrencies. Most experts agree that Dash will increase in value eventually. However, the amount of time that you will need to hold onto it to see a profit varies. Some suggest you temporarily trade your DASH when the price drops, while others feel that holding onto it is the best plan.
Overall, you need to evaluate factors that can drive a Dash price explosion compared to those that can limit it, such as:
+ Limited supply
+Increasing demand
+Anonymity
+Accessibility
+Increased acceptance among merchants
+An active community
-Instability in crypto prices
-Improvements to Bitcoin
-Lack of adoption
-Competition
Conclusion
When it comes down to it, there is no way to predict with accuracy whether the Dash price will explode. Every source you consult will have a slightly different opinion, although most feel that DASH will increase in value. Just remember that even some who predict an increase in value expect that growth to be slow or include ups and downs along the way. As such, it is crucial to do your research before deciding whether to invest or trade.
For the latest cryptocurrency news, join our Telegram!
Disclaimer: This article should not be taken as, and is not intended to provide, investment advice. Global Coin Report and/or its affiliates, employees, writers, and subcontractors are cryptocurrency investors and from time to time may or may not have holdings in some of the coins or tokens they cover. Please conduct your own thorough research before investing in any cryptocurrency and read our full disclaimer.
Image courtesy of Pexels
3 Altcoins That Are Outperforming Bitcoin and Will Likely Face Consequences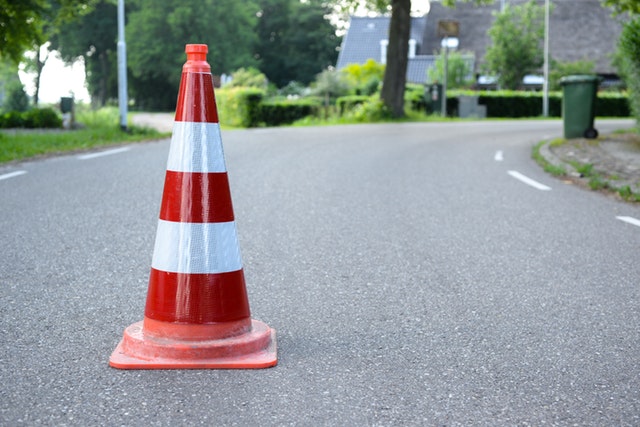 The crypto market is going through a period of massive recovery in the past few months, which has caused the investors' optimism to return. While all eyes are on Bitcoin (BTC), as usual, the largest coin seems to be struggling with a major resistance level at $8,000 at the moment. While this level was breached a few times now, every breach resulted in a correction.
At the time of writing, BTC is approaching this level yet again, with its current price being at $7,985,79, and rising further. The price managed to grow by 1.06% in the last 24 hours, and will undoubtedly hit $8,000 in a matter of hours, if not sooner.
However, while Bitcoin continues to remain volatile and struggles with waves of growth and decline, there are some altcoins that are not following its path. Of course, most of them are performing in pretty much the same manner as BTC, as they always had. But, a few coins have actually managed to outperform Bitcoin in recent months.
While optimists believe that this might lead to decoupling from Bitcoin — something that only Binance Coin (BNB) managed to pull off up to this point — it is likely that there will be consequences for these cryptos. This likely means that a price drop for these specific coins awaits somewhere in the near future, as outperforming BTC…
Why Binance May Be Crucial for Tron (Trx) to Reach $1
TRON (TRX) has been one of the most popular crypto projects in the past year. The coin has received a lot of attention from the entire crypto community, and although the impressions may differ —  the fact is that TRX is one of the most talked-about coins, even today.
However, while the project managed to achieve a lot in less than a year — launch its MainNet, start multiple massive projects, launch dozens of dApps, hundreds of smart contracts, its own DEX, new token, and more — its price remains quite low. Undoubtedly, one of the reasons for this is its massive supply. TRX circulating supply is over 66 billion coins, while the total supply is over 99 billion.
Even so, the coin is believed to be massively undervalued, with its current price sitting at $0.028129, according to TradingView. This price, together with a market cap of $1.88 billion, pushed the coin out of the list of top 10 largest cryptocurrencies, and it currently sits at 11th spot. But, many believe that this is not a permanent position for TRON. In fact, its community believes that it is only a matter of time before TRON rises through the ranks, and its price hits $1. And, the way for the coin to achieve this is believed to be through Binance.
TRON and Binance
Binance is one of the world's…
Why Tron (TRX) Price Won't Remain Low for Long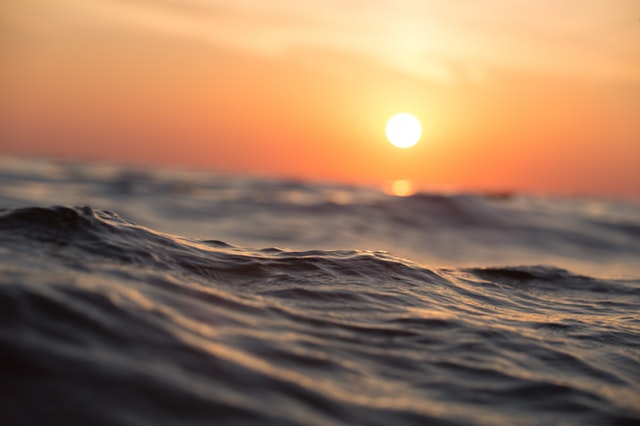 TRON (TRX) has been one of the most popular cryptocurrencies in recent years. The project has achieved a tremendous amount of success in less than a year, and while the first birthday of its MainNet is approaching, TRON certainly continues to impress to this day.
With that said, its price is still noticeably low, and many would agree that the project is heavily undervalued. The low price even allowed other projects to push it out of the top 10 list, with TRX currently being the 11th largest cryptocurrency by market cap. However, it is likely that TRON will not remain undervalued forever, and that its price might soon see a surge that its entire community has been waiting for, for a long time now.
Why TRX might see growth soon
As many undoubtedly know, TRON is a lot more than just a cryptocurrency. It has developed a massive ecosystem, which offers a development platform for coins, smart contracts, and dApps. It also acquired BitTorrent last year for its Project Atlas, which will allow torrent users to earn crypto through participation in content sharing.
For this purpose, it also launched BitTorrent (BTT) token, which saw its launch on January 28, 2019 on Binance Launchpad. This was dubbed the most successful ICO in history at the time, although several coins launched since then have broken its record.
In addition,…