SonicX and Dash Could Challenge Facebook's Libra for Global Payments Market Share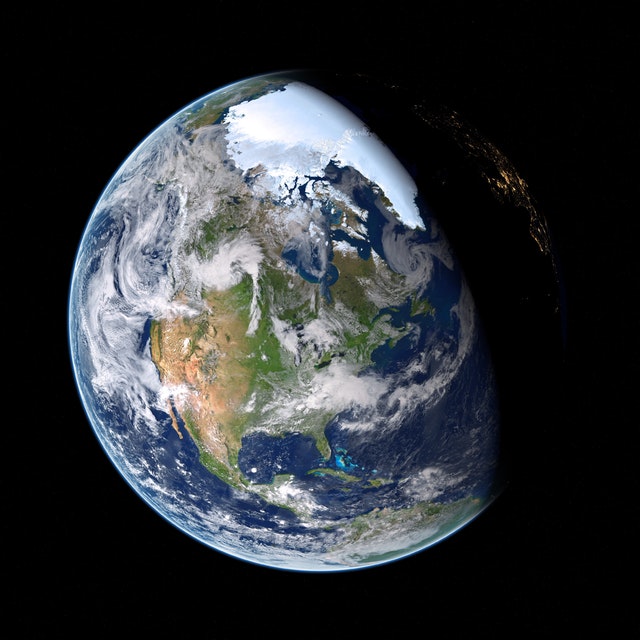 When Satoshi Nakamoto unveiled Bitcoin to the world, the dream was always for Bitcoin to serve as a new universal currency.  It would be free from the bureaucracy of governments.  And free from the tyranny of the old-world financial cartels.  Although the dream hasn't yet materialized, it comes closer and closer with each passing day.
One of the biggest roadblocks for Bitcoin has been scalability.  At a speed of approximately 7 transactions per second, Bitcoin lags behind other cryptocurrencies like Ripple and global payment processors like Visa.  Many expect the lightning network to have a positive impact on Bitcoin's TPS but until that comes to fruition, mass adoption will likely need another significant development.
Libra Currency Announcement
One development that could help pave the way toward mass adoption is the launch of the Libra currency.  Libra is expected to go live during the first half of 2020 according to Facebook's June announcement.  According to Facebook, Libra will make sending money online cheaper and faster.  It will also have a hand in improving access to financial services, especially for the unbanked.  Given Facebook's global reach, including many third world countries, providing financial access to the unbanked could provide a huge spark to global economies.  Additionally, it could provide the growth spark that cryptocurrency needs.
Facebook's most popular messenger, WhatsApp, has approximately 1.5 billion monthly users.  This application is extremely popular in most parts of the world as it helps friends and family to communicate with one another at no additional cost.  And, it is through WhatsApp that the Libra currency should perform especially well.
Privacy Concerns
Although the excitement is palpable, Libra doesn't come without its fair share of critics.  The critics point to a series of failings at the corporate level regarding the protection of sensitive consumer data.  Facebook has been involved in quite a few incidents starting with the 2015-2016 period in which nefarious groups were able to exploit Facebook for political gain.  There have also been a few hacks and data breaches which resulted in the theft of personal data.
Given those concerns, it certainly isn't a guarantee that Libra will succeed.  Facebook will have to prove that it is once again worthy of the public's trust.  And it will also face stiff competition as the race heats up to become the king of cross border payments.
Competitors to Libra Currency
Dash currency has already proven itself useful in economically plagued Venezuela.  More than 17% of Venezuelans have fled the country since the economic collapse that began several years ago.  The World Bank currently estimates that the country's inflation rate will reach 10 million percent in 2019.  That sort of inflation essentially renders the sovereign currency useless.  And it makes it nearly impossible pay for goods as consumers would have to drag bags and bags of cash with them to buy a loaf of bread, or a pair of shoes.
Dash is a private digital currency designed to help consumers make payments for purchases made online or in-store anywhere in the world.  Payment confirmations are done in less than three seconds while cryptographic security is guaranteed through a payment verification process that makes use of the mining power.  Dash recognized that the citizens of Venezuela needed an alternative to the quickly sinking Bolivar.  It has made significant inroads with brokers and merchants in order to allow citizens to use it for payment.  Not only does it eliminate the need to carry bags of cash, it also helps Venezuelans maintain their wealth by minimizing inflation.  And although cryptocurrency prices have been volatile over the past 18 months, it pales in comparison to the volatility in Bolivar.
In addition to Dash, SonicX (SOX) is another promising cryptocurrency global payments solution.  SonicX created a blockchain platform that is based on Tron's (TRX) architecture.  In addition to all the great features that Tron has, SonicX boosted the number of transactions that the platform can handle and introduced a community structure that will give users a say in how things work.  One of Bitcoin's major failings is its lack of scalability.  This became especially evident in late 2017/early 2018 when the network was constantly bogged down because of volume.  Currently, Bitcoin is only capable of processing 7 transactions per second.  Compare that to the Visa which is capable of 25,000 transactions per second.  It's not feasible.
The SonicX Consensus Mechanism (SXCM) digital governance system allows the Tron network to increase the number of transactions that are possible in a given period, and it adds an architecture that allows for Supernodes.  Supernodes on SXCM are selected to generate new blocks, while regular nodes validate transactions.  The end result is a network that is capable of processing approximately 5,000 transactions per second which would far surpass the capability of any other cryptocurrency.
July is an extremely busy month for SonicX.  On July 15th, TRX holders received a SOX airdrop.  Additionally, on July 30th, SonicEX (exchange) will launch.  The company's IEO (Initial Exchange Offering) will also begin on that same day.  Details of the company's IEO are as follows:
1st batch will be 500 million coins which is scheduled to begin on July 30th at 7am UTC
2nd batch will be 1.5 billion coins which is scheduled to begin on August 1st at 7am UTC
The 3rd and final batch will be 2 billion coins which is scheduled to begin on August 3rd at 7am UTC
Final Thoughts
There is an incredible amount of excitement regarding the Libra announcement.  Because of Facebook's global reach and its brand name, there is a really strong chance that the Libra launch could spark the beginning of cryptocurrency mass adoption.  But, while Facebook certainly has the brand name, it isn't the only game in town when it comes to global payments.  Dash and SonicX are just a few examples of smart, entrepreneurial companies aiming to do their part.
For the latest cryptocurrency news, join our Telegram!
Disclaimer: This article should not be taken as, and is not intended to provide, investment advice. Global Coin Report and/or its affiliates, employees, writers, and subcontractors are cryptocurrency investors and from time to time may or may not have holdings in some of the coins or tokens they cover. Please conduct your own thorough research before investing in any cryptocurrency and read our full disclaimer.
Image courtesy of Pexels
Livepeer Price is Soaring: Here's Why it Will Recoil Soon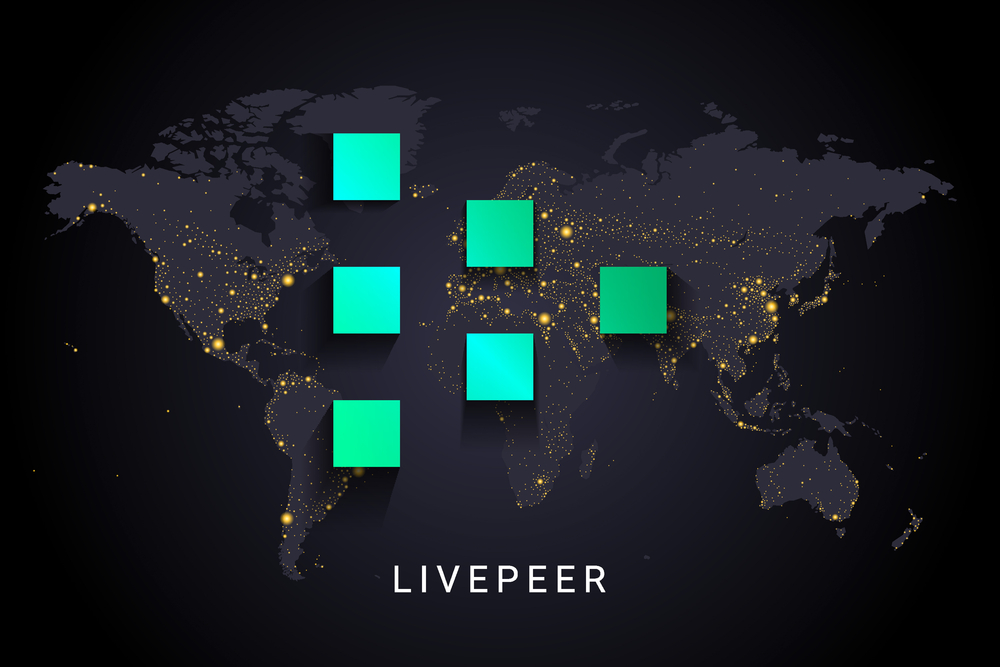 Livepeer price drifted upwards on Friday as investors moved to video-focused tokens. LPT price soared to a high of $10.3, the highest point since November 8 of this year. It has jumped by more than 164% from the lowest point in December. 
What is Livepeer? 
Video is a major industry that is currently dominated by large centralized platforms like Vimeo and YouTube. These platforms work well because of the vast amount of money the companies have invested in video infrastructure. 
However, some industry players believe that the industry is ripe for disruption using the blockchain technology. Some of the leading players disrupting the video industry is Livepeer and Theta Network. Instead of relying on centralized servers, these networks rely on thousands of distributed servers.
The network works in a relatively simple approach. The video broadcaster comes up with a video content and then distributes through a distributed network. 
Livepeer has been used to build several decentralized video platforms in the industry like Xeenom, Bonfire, Kavarii, and LiveSpace among others. For example, Lenstube is a decentralized and open-source video-sharing social media platform while The Lot Radio is an independent online radio that streams on a 24/7 basis.
However, there are concerns whether Livepeer and similar platforms are needed in the first place since centralized ones like YouTube, Rumble, and Vimeo work just…
Solana Price Forms Triple-Top as DeFi and NFT Volume Soars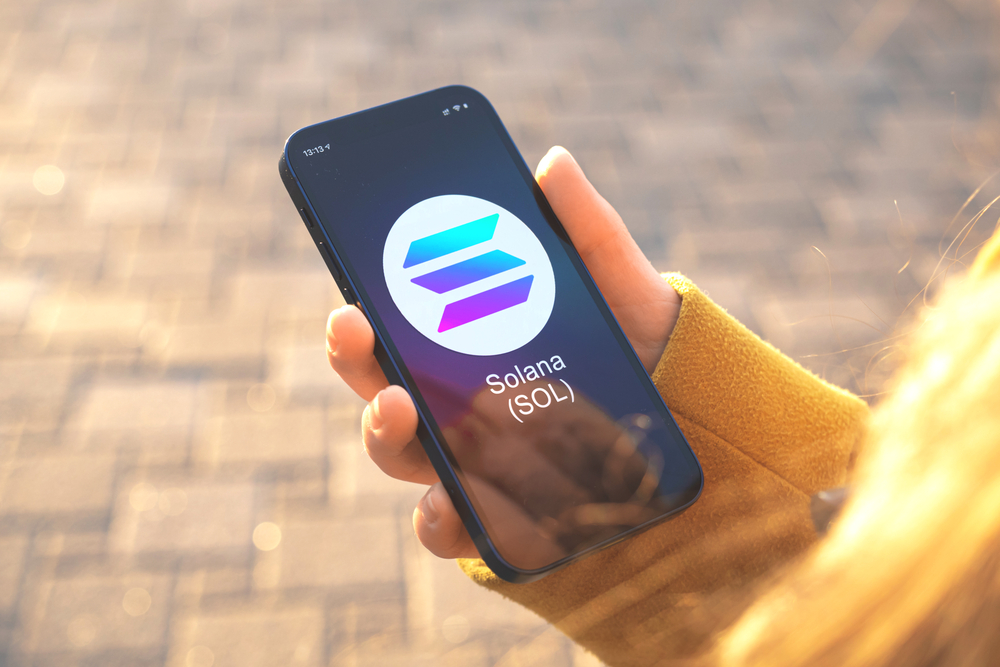 Solana price has formed a bearish chart pattern as Solana's ecosystem makes a stunning comeback. SOL/USD was trading at $24 on Friday evening, which was a few points below the year-to-date high of $26.50. It has soared by more than 206% from the lowest level in 2022.
Solana DeFi volume rebounds

Solana, once a popular blockchain, came under intensure in November, following the collapse of FTX and Alameda Research. In addition to FTX Token, it was the most exposed cryptocurrency in FTX since the company was one of its key funders.
FTX and Alameda also had a major role in Serum, then the biggest DeFi protocol in the ecosystem. Serum made it possible for investors to earn yield in Solana. Serum collapsed because its public key was controlled by FTX. 
In the aftermath of this collapse, Solana saw its total value locked (TVL) plunge from more than $12 billion to less than $400 million. Serum, which had a TVL of more than $1 billion has collapsed. And in its place, the developers are working on a new product known as OpenBook. However, it has not gained much traction as its TVL stands at $4…
Ethereum Price Outlook as the DXY Index Crash Continues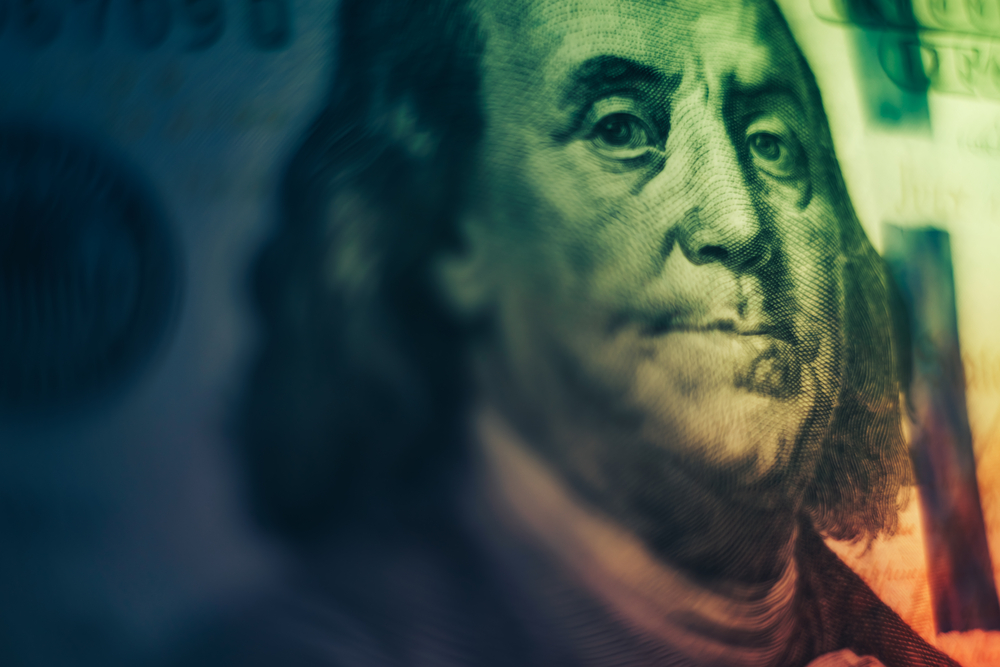 Cryptocurrency prices remained in an upbeat tone on Thursday as the US dollar index continued its bearish move. Bitcoin, the biggest cryptocurrency in the world, rose to $23,165, the highest level in months. Similarly, Ethereum has risen by more than 4% in the past 24 hours while BNB Coin and XRP surged to $307 and $0.41, respectively. 
US dollar index retreats
Cryptocurrencies have an inverse relationship with the US dollar index. For example, the DXY, which looks at the performance of the greenback vs other currencies, soared to a 20-year high of $115 in 2022. As that happened, cryptocurrencies like Bitcoin plunged during the year.
The foundation of this relationship is the Federal Reserve. In most periods, the US dollar index tends to rise when the Fed is extremely hawkish and vice versa. And it was extremely hawkish in 2022 as it hiked interest rates by more than 400 basis points. 
Therefore, while the Fed has remained hawkish recently, the US dollar has dropped because of what the data is saying. Data published recently showed that America's inflation is easing. The closely watched consumer price index dropped to 6.5% in December while core inflation fell to 5.7%. 
At the same time, other parts of the economy are showing that the American economy is indeed recoiling. Retail sales dropped sharply in December while many…