Dent (DENT): What Is Dent And Should We Be Interested?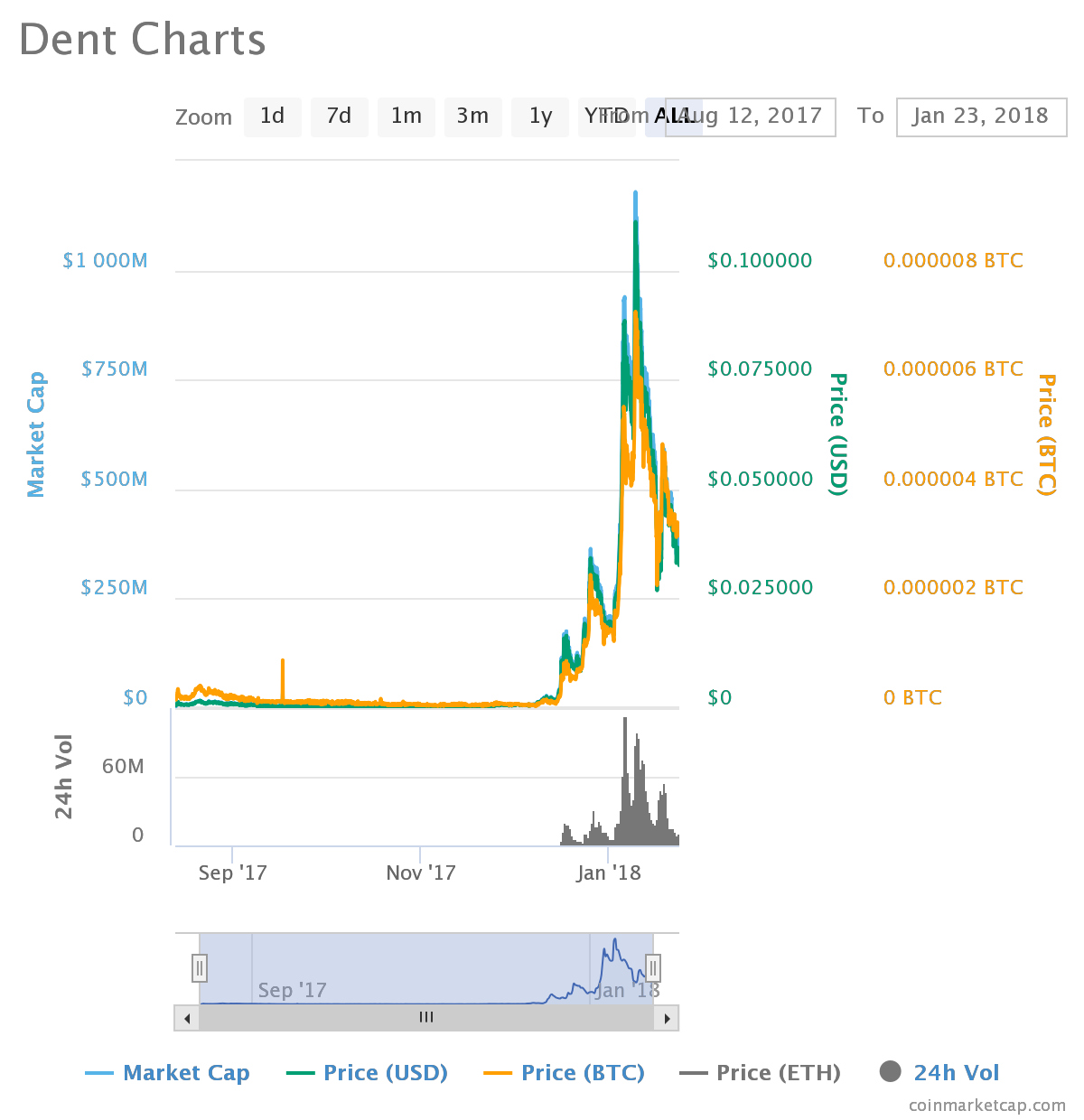 In the sea of different cryptocurrencies, we are always looking for those coins we could consider to be promising, both by progress in price and by functionality. And, what is a better way of finding the right coins to invest in than analyzing coins individually? That is why we are going through all facts and features related to Dent coin – to try and conclude whether this coin is worthy of attention or not (so much).
Everything you need to know about Dent
Dent coin was launched by a company, and not an individual. The company's name is DENT Wireless Limited. The purpose of creating DENT was the idea of repurposing data, and the way data is being stored, shared, paid for and sold. Dent is focused on becoming the first mobile data cryptocurrency where Dent developers are hoping to transfer coin operations to mobile usage, that way disrupting the by far known system of the global telecommunications industry, aiming at revolutionizing the way people are exchanging data.
The idea is to monetize data and even change the way data is being shared or donated. All operations regarding Dent are done within Ethereum blockchain nodes, which immediately gives the green light for Dent being accepted by a larger network.
Ethereum already has a couple of "external" currencies enabled to operate within the Ethereum network besides from its official currency ETH. We presume that each accepted currency in the form of different tokens with different purposes and ideas are chosen carefully by the Ethereum developers, which gives us an incentive that Dent might represent a coin worthy of holders' and investors' attention in general.
Dent uses Ethereum for exchanging, selling and even donating data and what is revolutionary about this digital asset is the fact that Dent is seeking to transfer all operations to mobile devices so that the users would be able to make transactions and manipulate data by using mobile devices.
So, we already have two vote ups for Dent – one going to the enabled operations through Ethereum, the second biggest coin on the market with a solid second place on the global coin ranking list, and the second going to the way Dent is operating with data by using mobile devices.
But, how well does Dent place its purpose in practice?
So far, Dent was progressing slowly but steadily, establishing mobile connectivity with India and Brazil, which drew 40 million users to Dent. This seemingly small step brought a larger market cap, also bringing more DENT coins in circulation and consequently raising the price per unit that this coin has.
The next venture is establishing connectivity of crypto and mobile data exchange to the United States and Mexico, which should increase the number of users from millions to billions in case the connectivity is established and the crypto-coin well accepted. If this case scenario is to happen, Dent coin's price would also experience a substantial increase, making this currency more valuable on the market.
Now, as far as the price concerned, Dent experienced a slight downfall in the last 24 hours, going almost -4% down with the price. The coin is currently holding the 68th spot on the global coin ranking list, which is a great success for a small token such as Dent.
For now, the most realistic scenario is that this coin will reach the price of one dollar per unit in the course of the next following months based on the current pace Dent coin has. If everything goes as planned for Dent; this coin will surely go "to the moon" as Doge Coin holders like to say when their favorite coin is hitting the roof with price increases.
We will be updating our subscribers as soon as we know more. For the latest on cryptocurrencies, sign up below!
Disclaimer: This article should not be taken as, and is not intended to provide, investment advice. Global Coin Report and/or its affiliates, employees, writers, and subcontractors are cryptocurrency investors and from time to time may or may not have holdings in some of the coins or tokens they cover. Please conduct your own thorough research before investing in any cryptocurrency.
Image courtesy of coinmarketcap.com
VOLUM uncorks its track and trace platform for global alcoholic beverage producer ISBG
VOLUM onboards global wine and spirits producer, ISBG, to simplify its supply chain process with a track-and-trace platform that digitizes and reduces traditional paperwork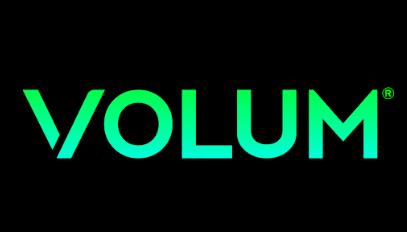 ESTONIA — March 2019 — VOLUM, the blockchain ecosystem for enterprises, is announcing that ISBG, a global producer of alcoholic beverages incubator, is partnering with VOLUM to implement its platform into its sales and distribution process. The VOLUM platform digitizes and simplifies both traditional paperwork and the supply chain process, using its operational smart contracts.
A supply chain can be a difficult process to track and trace. A comprehensive system of organizations, activities, information, and resources have to be accounted for, not to mention the overwhelming amount of paperwork. So, what's a large corporation to do, if it truly wants to accelerate its supply chain while cutting back on paper waste? VOLUM has developed a blockchain framework that allows enterprises to convert traditional paperwork into a digital process while safeguarding all transactions and steps within a company's supply chain.
VOLUM leverages blockchain technology with an ecosystem that is specifically designed for farmers, manufacturers, distributors, public utilities, governing agencies, financial institutions, and IoT data hosts. The VOLUM…
Blockchain-Focused ETF Arrives on London Stock Exchange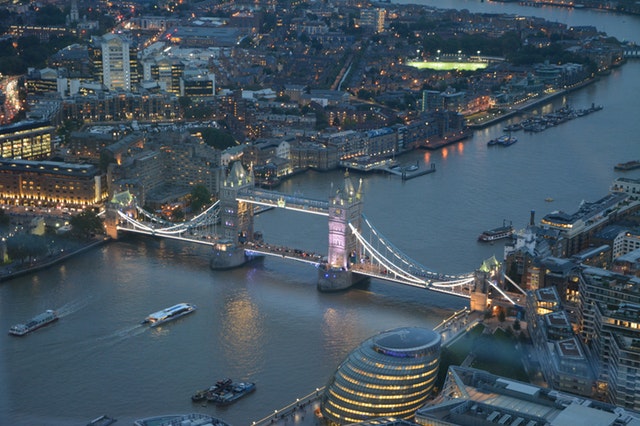 The crypto community is still waiting for the US SEC to approve Bitcoin ETFs, with speculation which application might get approval being one of the hottest topics in 2018. However, come 2019, the US government shutdown dragged on, and the Bitcoin ETF request which had the most potential to see a grant got withdrawn by the very companies that submitted the application.
While the question of BTC ETF remains hanging in the air, blockchain-focused ETFs seem to be a different matter entirely. In a recent announcement by an independent investment managed firm called Invesco, the company has stated that it was about to launch the largest blockchain-focused ETF in the world. They managed to go through with this plan, and the ETFs have reached the London Stock Exchange today, March 11th.
The exchange-traded fund includes a portfolio containing as many as 48 different firms which are bringing exposure to the emerging technology. Among them, there is Taiwan Semiconductor Manufacturing, which is a well-known creator of chips used for crypto mining, as well as the CME Group, which is the first regulated exchange in the US which launched Bitcoin futures. There are many other well-known companies as well, such as Intel, Microsoft, and others.
Chris Mellor, the Invesco's head of ETF equity product management in Europe, said that blockchain has a huge potential to increase earnings, even though…
Could Jeff Bezos Turn to Bitcoin to Hide Fortune from Wife?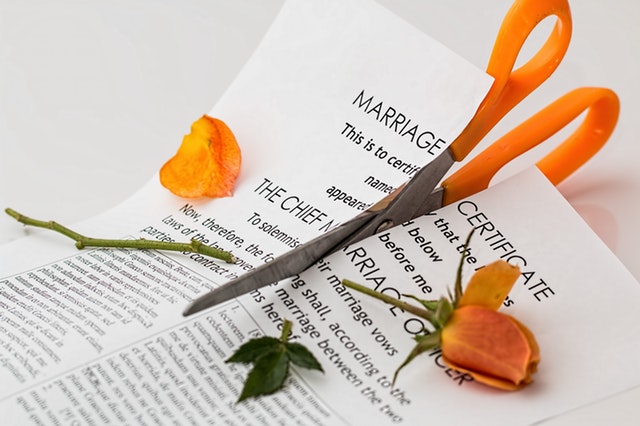 Amazon's Jeff Bezos has made numerous headlines recently due to his overly-publicized divorce, which shows all signs of being one of the most expensive ones — if not THE most expensive one — in modern history. According to estimates, it might cost him as much as $70 billion, which will make his soon-to-be-ex-wife the richest woman in human history.
However, as the process continues to unfold, many have started wondering if things may have ended up differently for Bezos if he turned to Bitcoin for help.
Bitcoin as a divorce tool?
In the last several years — since Bitcoin and other cryptos hit fame — many have started turning to BTC during their divorce proceedings. In fact, it can even be said that using the largest cryptocurrency in this way has become a new trend. The trend has been gaining so much strength that numerous law companies started including advice on what to do in regards to Bitcoin as part of their websites.
However, while the trend has been picking up in recent years, it is nowhere near as easy as it might seem. For example, if there is even a suspicion of a spouse having undisclosed holdings appears during the divorce process, it might be enough to impact the final decision of the judge. In other words, even if there is a complete lack of evidence, but…