The future is bright for DigiByte (DGB), here's why
Technology is not only evolving, but accelerating, throughout the world, and in turn, the world is becoming more interconnected than ever. One of the most significant current technological trends is the Internet of Things, which means that the world will be even more interconnected than ever.
That makes cybersecurity even more of an essential modern issue because this means that our data will not only be on our personal devices, such as our laptops, smartphones, and more but also will be on the devices that we interact with in our daily life.
One of the main reasons that bitcoin has been able to grow exponentially in value over the last decade is because of the global financial crisis of 2008, where many human beings around the world realized that the banks and financial institutions that they trusted to hold their money were not working for them.
But instead, people thought banks were doing everything that they can to profit, even at the expense of those who were buying their home for the first time, unaware of the crisis that was about to unravel that would lead to an entire housing sector slump that would last for years.
Digibyte can undoubtedly address the cybersecurity issues of today and is more necessary than ever. It doesn't matter whether you are an individual or a corporation; data is vital in all of our lives, whether it is of a personal or professional nature.
For example, we all know that identity theft is as prevalent as ever, claiming millions of victims every year and causing billions of dollars of economic damage.
First notary office to embrace V-ID's blockchain-based services.

V-ID Blockchain Validation and #DigiByte aim to end document fraudhttps://t.co/U1OOpCerq4 …#CyberSecurity #blockchain #cryptocurrency #cryptocurrencynews @v_id_blockchain

— Rudy Bouwman (@RudyBouwman) September 19, 2018
Digibyte seeks to solve this problem through a service called Digi-ID, where blockchain technology is used to verify your identity, rather than the outdated system of usernames and passwords.
That isn't merely about peace of mind, but it is also about a competitive edge. We know that even the most powerful companies are victims of data breaches and hacks, and as a result; their brand reputation takes a hit, and the consumer trusts them less, which could cause the company to lose substantial market share. Digibyte could offer the perfect solution to ensuring that your consumer data is safe and that your brand identity is preserved.
Also, countless companies spend millions a year on complex security solutions, only to find out that their security strategies weren't as effective as they thought.
In this manner, Digibyte doesn't offer a more efficient solution through blockchain technology, while simultaneously helping the bottom line, and increasing profit margins for companies, whether they are small or large.
We all know that cybersecurity is essential for both individuals and corporations, and it is a problem that isn't going away any time soon because we are all more interconnected than ever thanks to technology.
Since Digibyte offers a solution to this issue; it is clear to see that there is massive room for growth for the project. Of course, no one can predict just how far high Digibyte can go, but a dollar seems like a possibility, once the market realizes the massive potential here.
For the latest cryptocurrency news, join our Telegram!
Disclaimer: This article should not be taken as, and is not intended to provide, investment advice. Global Coin Report and/or its affiliates, employees, writers, and subcontractors are cryptocurrency investors and from time to time may or may not have holdings in some of the coins or tokens they cover. The author is long Bitcoin. Please conduct your own thorough research before investing in any cryptocurrency and read our full disclaimer.
Photo by McKayla Crump on Unsplash
Why Binance May Be Crucial for Tron (Trx) to Reach $1
TRON (TRX) has been one of the most popular crypto projects in the past year. The coin has received a lot of attention from the entire crypto community, and although the impressions may differ —  the fact is that TRX is one of the most talked-about coins, even today.
However, while the project managed to achieve a lot in less than a year — launch its MainNet, start multiple massive projects, launch dozens of dApps, hundreds of smart contracts, its own DEX, new token, and more — its price remains quite low. Undoubtedly, one of the reasons for this is its massive supply. TRX circulating supply is over 66 billion coins, while the total supply is over 99 billion.
Even so, the coin is believed to be massively undervalued, with its current price sitting at $0.028129, according to TradingView. This price, together with a market cap of $1.88 billion, pushed the coin out of the list of top 10 largest cryptocurrencies, and it currently sits at 11th spot. But, many believe that this is not a permanent position for TRON. In fact, its community believes that it is only a matter of time before TRON rises through the ranks, and its price hits $1. And, the way for the coin to achieve this is believed to be through Binance.
TRON and Binance
Binance is one of the world's…
Why Tron (TRX) Price Won't Remain Low for Long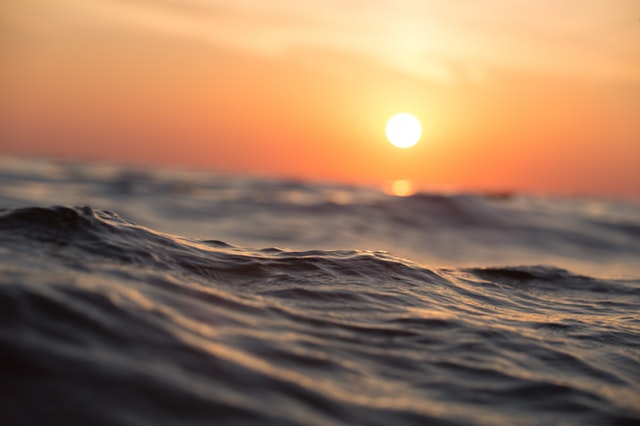 TRON (TRX) has been one of the most popular cryptocurrencies in recent years. The project has achieved a tremendous amount of success in less than a year, and while the first birthday of its MainNet is approaching, TRON certainly continues to impress to this day.
With that said, its price is still noticeably low, and many would agree that the project is heavily undervalued. The low price even allowed other projects to push it out of the top 10 list, with TRX currently being the 11th largest cryptocurrency by market cap. However, it is likely that TRON will not remain undervalued forever, and that its price might soon see a surge that its entire community has been waiting for, for a long time now.
Why TRX might see growth soon
As many undoubtedly know, TRON is a lot more than just a cryptocurrency. It has developed a massive ecosystem, which offers a development platform for coins, smart contracts, and dApps. It also acquired BitTorrent last year for its Project Atlas, which will allow torrent users to earn crypto through participation in content sharing.
For this purpose, it also launched BitTorrent (BTT) token, which saw its launch on January 28, 2019 on Binance Launchpad. This was dubbed the most successful ICO in history at the time, although several coins launched since then have broken its record.
In addition,…
3 Cryptocurrencies Most Likely to Follow Bitcoin's Performance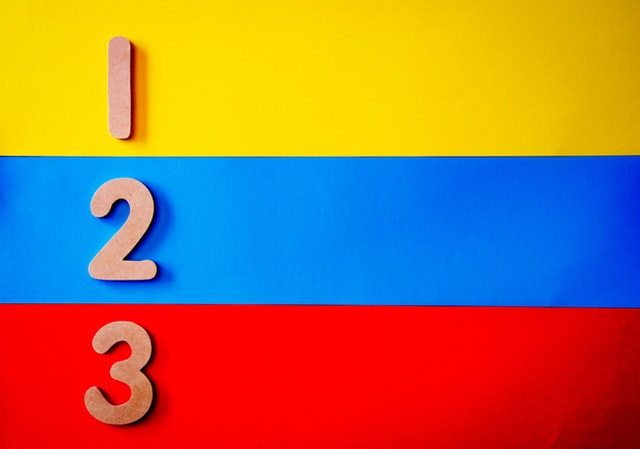 For more than a year, the cryptocurrency market has been dominated by bearish influence, with most coins seeing constant drops, or stagnation, at best. This all changed in the past few months, starting with Bitcoin which once again started leading the market up, bringing one minor rally after another.
BTC itself experienced massive losses in 2018, with its price going down by around 84%. Most other coins among the top 10 mirrored its performance, and some of them experienced even greater losses. However, now that Bitcoin sees gains again, these cryptocurrencies are still following its example, and many of them have seen massive breakouts. Some of the more notable altcoins that followed Bitcoin's recent example are Ethereum (ETH), Stellar (XLM), and Cardano (ADA).
Ethereum performance mirroring Bitcoin's price
As mentioned, Bitcoin led every rally so far, but before it did, its price first went through what is known as an ascending triangle pattern. The pattern held for around five months, which is exceptionally long for the crypto world. However, once the pattern was finally broken — the coin's price skyrocketed, more than doubling itself within only two months.
One thing to note is that Ethereum performed in pretty much the same fashion. After five months of struggle and confusion for investors, the second largest cryptocurrency also managed to break the pattern and skyrocket as well. It…