ETC vs ETH: Story of Ethereum and Ethereum Classic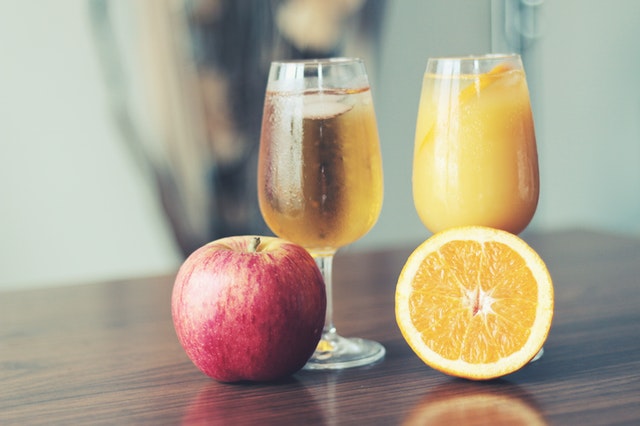 One of the things that every new crypto investor quickly notices is that the second largest cryptocurrency — Ethereum — is not the only coin to carry this name. The second one, of course, is Ethereum Classic (ETC). It is not an accident that there are two Ethereums out there, and they actually share a lot in common. However, despite the fact that the two have a pretty interesting story, most investors are quick to start comparing them. This ETC vs ETH debate has been going on for quite some time now, and everyone pretty much only wants to know which coin has a greater potential for the future. This is what we will explore today.
ETC vs ETH: The origins of Ethereum Classic
Before Ethereum Classic came to be, there was originally only Ethereum (ETH). It was designed to be a platform where various decentralized applications (dApps) and other cryptocurrencies can be built. It also made smart contracts into what they are today. For a time, everything seemed to be going well for ETH, until a large hacking attack was made against its network. An unknown hacker (or hackers) attacked Ethereum, and the hack resulted in $50 million lost to the attacker.
This represents one of the biggest events in Ethereum's (and crypto) history, which later led to ETC vs ETH split. The attack used a flaw in DAO (Decentralized Autonomous Organization). In essence, DAO is a decentralized type of a hedge fund or venture capital, that was created for the purpose of funding dApp creation on Ethereum.
Funders would have the ability to invest money, which also gave them the power of choice regarding which dApps will receive the money. The DAO also had a split function, that allowed investors to exit it, and receive their investment back, in case they changed their mind. However, it wasn't as secure as everyone believed it to be, and soon enough — a large flaw was found and exploited.
In short, this flaw allowed for multiple requests to exit the DAO, and each request received the amount of coin that an individual invested. After uncovering this loophole, an unknown hacker managed to send enough requests to receive as much as $50 million in total. Ethereum's developers and community uncovered the flaw too late, and once they did, they started searching for a solution.
In the end, the only thing they could think of that would solve the issue quickly enough was to create a fork. That way, ETH blockchain would stop entirely, and they could create something new. This "something new" later became Ethereum as we know it today. On the other side of the fork, there remained Ethereum as it was previously, which was since became known as Ethereum Classic.
ETC vs ETH — The difference between Ethereums
Now that we know how Ethereum and Ethereum Classic came to be, let's see their similarities and differences.
Since the split, the majority of old Ethereum's users came to the new Ethereum (ETH). Only around 10% of the original community decided to remain "loyal", and stick to Ethereum Classic. Even so, they are mostly in the shadows, with none of them gaining an active role on ETC blockchain.
The new Ethereum, meanwhile, became something of a software company. It aims to grow and expand, and maybe even go through additional hard forks at some point in the future. ETH blockchain's leaders within the community also became much more vocal and supportive, which has allowed ETH to land some pretty big partnerships.
Over time, ETH continued to grow bigger and bigger, while ETC remained somewhat secretive and quiet. After the hard fork, ETC community discovered that Ethereum Classic is not backward compatible with Ethereum. This means that it cannot use new Ethereum updates, such as the introduction of Proof of Stake instead of Proof of Work.
Of course, while this poses quite an issue for ETC, Ethereum itself did not go through this ordeal without its own problems. The biggest one is that there is a possibility of additional hard forks in the future. Many have started wondering if this can allow ETH community leaders to manipulate Ethereum's blockchain, and maybe cause additional hard forks. Obviously, the risk has affected ETH's price negatively since then, and the price remains volatile as a result.
Final thoughts
It is clear now that after the ETC vs ETH conflict, Ethereum gained pretty much everything. Its price is much higher than that of ETC, and it is also favored by a large majority of old Ethereum's community. At the time of writing, ETC is valued at $10.88 per coin, while the price of ETH is at $225.25.
However, while the hard fork is seen by many as a negative event, it is possible that everything that Ethereum has achieved so far would not have happened without it. Thanks to the hard fork, ETH implemented PoS, it became the number one platform for crypto and dApp creation, and it still manages to hold onto the position of the second largest crypto. Additionally, its community is among the strongest and largest ones in the industry.
ETC, however, remains stained by the DAO incident, and many agree that the coin is slowly sinking deeper and deeper. In the end, nobody knows what will happen with ETC. The coin may quietly disappear, or it might come up with a way to get back into the game.
For the global insights every crypto trader must have, apply for Elite membership!
Disclaimer: This article should not be taken as, and is not intended to provide, investment advice. Global Coin Report and/or its affiliates, employees, writers, and subcontractors are cryptocurrency investors and from time to time may or may not have holdings in some of the coins or tokens they cover. Please conduct your own thorough research before investing in any cryptocurrency and read our full disclaimer.
Image courtesy of Pexels
A matter of time before TRON (TRX) achieves mass adoption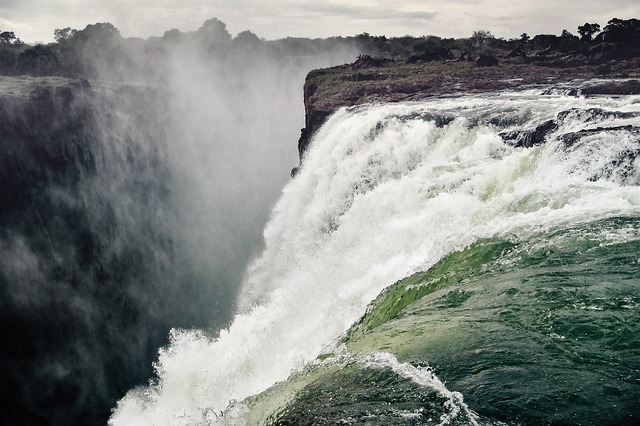 Tron (TRX) has all its eyes on decentralizing the internet, or rather content-sharing to ensure that creatives, artists, musicians, and authors can all release their content without the need of middle companies. As it seems, Tron's founder hopes that the coin will challenge the globe's major content providers like Facebook and YouTube.
The coin has undoubtedly made progress since its launch from a coin offering on the Ethereum ledger platform to now a native coin present on the official Tron Mainnet. If you think launching the independent MainNet is all Tron wanted to achieve, you are mistaken.
The aim is towards mass adoption as well as creating a decentralized web. Yeah, it is a  fact that in the past weeks TRX has experienced price declines, but currently, the cryptocurrency is riding 5.37% hike against the USD in the last 24 hours (remember most of the other top coins including Bitcoin are in red).
It's also continued succeeding in attaining quality listings such as the Bittrex (to name one of the most recent ones). Therefore, it seems as every step TRON makes is a sign of progress to make the decentralized web a reality.
How TRON (TRX) is Making Mass Adoption a Reality
The primary objective for TRON (TRX) is to create a decentralized web which will be a representation of the internet's next generation. Therefore, in making that a reality, the largest file-sharing platform, BitTorrent that has over 100M global…
Hyperion-Stellar Partnership Finalized — Support For Stellar's Crypto Assets Trade About To Arrive
Hyperion and Stellar: A new partnership
According to a recent announcement by Global Blockchain Technologies Corp., it would seem that the known crypto exchange Hyperion has finally made an agreement with Stellar (XLM). The new partnership is to allow Stellar's own crypto assets to be traded on Hyperion's platform. This move is expected to significantly impact Stellar's price and spread awareness of the coin and its goal even further.
Hyperion uses an alternative trading system (ATS), which was licensed by the SEC. As a part of this arrangement, previously attained via investment in DBOT (Delaware Board of Trade), Hyperion has permission to also operate as a broker-dealer. It is also expected to become North America's first advanced security token exchange.
As many are already aware of, Stellar is a trading protocol that is used for issuing, exchanging, and transferring digital assets. It works with several other cryptocurrencies, but also with fiat currencies like the USD. Additionally, Stellar also works even with some commodity assets, like gold.
Stellar's goal is similar to that of Ripple, at least when it comes to enabling faster and better cross-border transactions. While Ripple focuses on providing its services to banks and financial institutions, Stellar aims to provide these services to individual investors. Thanks to this, Stellar has received a lot of attention and praise from individual investors, as the general interest in cryptocurrencies grew.
Why is this partnership important?
By joining Hyperion's…
Bitcoin Volume Improves — Is A New Bull Run About To Start?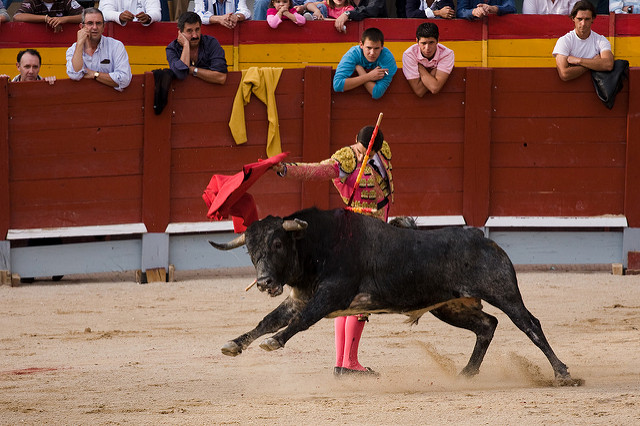 After more than half a year of price drops and losses in value, Bitcoin's price has finally demonstrated signs of stability. For weeks, Bitcoin managed to remain above the price of $6,550 per coin, which was followed by a small price surge that has allowed the coin to reach $6,600.
Not only that, but Bitcoin's volume also saw a 12% increase that has taken it from $3.2 billion to $3.6 billion according to CoinMarketCap. While this state of the market did not include all the altcoins, with some of them even experiencing losses, the situation regarding Bitcoin did look promising.
However, the new situation has changed that, as both investors and analysts woke up to the news of crypto prices going down.
Bitcoin volume predictions
Cryptocurrency analysts around the world have been predicting that the recently-balanced situation regarding Bitcoin and many altcoins will not last. While some believed that Bitcoin volume will go up, others have been claiming that it will drop once again, as it has finally happened.
At the moment, Bitcoin has managed to drop below what was recently believed to be its bottom, with a new price being at $6,297. Instead of reaching milestones such as $6,800, and then $7,000 mark as many have hoped, BTC actually dropped by around 6%.
For a while, Bitcoin has been showing signs that it is ready to grow once more. However, the trouble once again lies with the…