Ethereum (ETH) Bitcoin Cash (BCH) Price Analysis – Scoping Out a Capitulatory Opportunity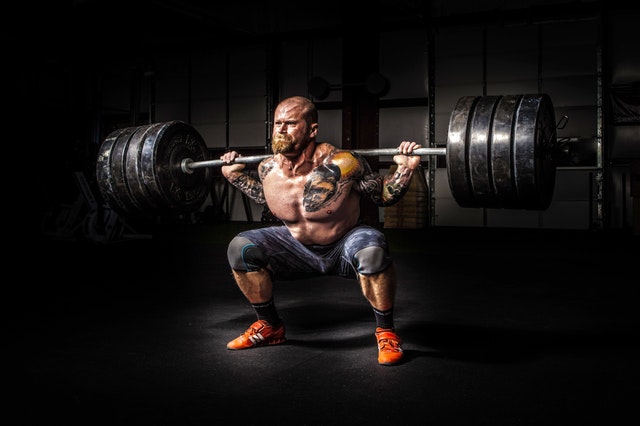 Given the indisputable bear cycle that we have witnessed in the crypto complex for essentially the entirety of 2018, and given the relatively sparse options that traders have at hand to take advantage of short side strategies in this asset class, generally speaking, the game that most everyone is playing here has something to do with market timing around a bottom-picking strategy.
Bear markets make bottoms by exhausting a supply of sellers. It's a process that is about gauging the "lean" of the marketplace across a number of time frames. For both Ethereum (ETH) and Bitcoin Cash (BCH), we see this process as potentially nearing that golden inflection point. As such, our goal today is to examine the charts for these two coins with the objective of scenario-building based on years of experience across many different assets given the technical picture often involved in defining major turning points.
Ethereum (ETH)
Price Analysis:
High: $445.98
Low: $429.00
Major Resistance Level: $500
Hourly MACD: Steady Downside Momentum
 Ethereum (ETH) continues to evidence the modal character of a downward trending market on multiple time frames. But, over the course of the trend from the early May highs to its present position probing support near the 400 level, we can begin to understand some of the ways in which this market might play out a type of capitulatory purge that may well represent the impetus for a consensus lean necessary to mark out conditions consistent with a cycle low scenario.
The idea here is about constructing a reasonable hypothesis about a broad psychological "give up" point. In other words, what would this market have to do to make current "fast money" longs jump ship and give up?
It may well be that this is exactly what is necessary to exacerbate the downside enough to mark out a capitulatory low that could be highly valuable as an entry point for prospective bulls waiting in the wings.
Based on the image above, we can see a trend line that connects the lows from 2017 during the summer with the lows logged in late March and early April. The simultaneous break below this trend line, that would no doubt also represent a break underneath the critical $400 level, might well force current holders of this coin to capitulate and throw in the towel, thus exacerbating the downside movement to a point beyond its natural inflection level.
If we see such a market event, and if it comes on above-average volume over the course of several days, one should be watching this coin closely for an immediate snapback or rebound that suggests that the overshooting dynamic has blossomed and played out, thus creating the potential for a patiently earned low-risk speculative entry point with a fixed point of risk at the lows of the capitulatory spike.
Bitcoin Cash (BCH)
Price Analysis:
High: $706
Low: $673.8
Major Resistance Level: $1000
Hourly MACD: Steady Downside Momentum
Bitcoin Cash (BCH) is actually in a very similar technical posture to Ethereum (ETH). In this case, with BCH, the key level to watch is at $600.
Here as well, we see a recent and persistent downward trend from late April and early May that has led to a retest of lows logged right around the end of the first fiscal quarter. To further highlight the similarities, there is an important trend line in play here as well, but this one has already been broken, suggesting this decline is in a more advanced phase.
While the correlations between the two, and between both of these and the larger cryptocurrency complex, are clearly dramatic and profound, the fundamental precepts of technical analysis suggest that that's no excuse for diligent study of the action on the chart.
We often see dynamics that may be explained away by larger asset class phenomena, but that also contain important nuances. And in the case of these coins, the inherent volatility within their localized patterns is great enough that any edge can produce enormous and even game-changing differences for traders positioning themselves here.
However, with Bitcoin Cash (BCH) – as with Ethereum (ETH) – the trend remains to the downside suggesting the importance of an opportunistic and patient approach. This implies the importance of watching for overly dramatic movement to assign some degree of probability to an opportunity to play countertrend.
In this case, one may be wise to wait for a new all-time lows print on oscillators such as the 14-day RSI, confirming the sense that the extremes of selling represent an aberration from typical statistical assumptions.
Happy Trading!!
For the latest cryptocurrency news, join our Telegram!
Disclaimer: This article should not be taken as, and is not intended to provide, investment advice. Global Coin Report and/or its affiliates, employees, writers, and subcontractors are cryptocurrency investors and from time to time may or may not have holdings in some of the coins or tokens they cover. Please conduct your own thorough research before investing in any cryptocurrency and read our full disclaimer.
Image courtesy of Pexels
Charts courtesy of tradingview.com
XRP Surges By 8% In A Surprise Bull Run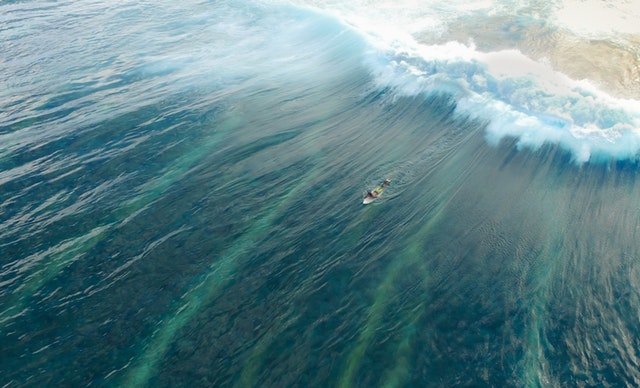 The new price surge that surrounded almost the entire crypto market brought quite a pleasant surprise for XRP holders, as Ripple grew in price by over 8% in the last 24 hours. In fact, XRP managed to achieve a price surge equal to that of Ethereum as of this morning.
While the third largest cryptocurrency is still quite behind ETH when it comes to market cap, many believe that it is only a matter of time before XRP regains its former glory. With that being said, a lot of people are still more than pleased with seeing Ripple climbing back to more stable levels, especially after a big price drop that hit the coin last week.
The new hike up allowed XRP to climb back to $0.446322. While this is still low when compared to its highest point in the last week ($0.52), the coin still seems to be well on its way to recovery. In fact, many believe that XRP has found a new bottom, one that is significantly higher than the last one. Most of this new success can be traced back to a price surge that Ripple has had recently when it even managed to briefly overthrow Ethereum as the second largest coin by market cap.
Despite its drop since then, XRP still remains one of the coins with the strongest growth in the last month. While the market is still far from stable,…
If Tether crashes, will that money pour into Bitcoin?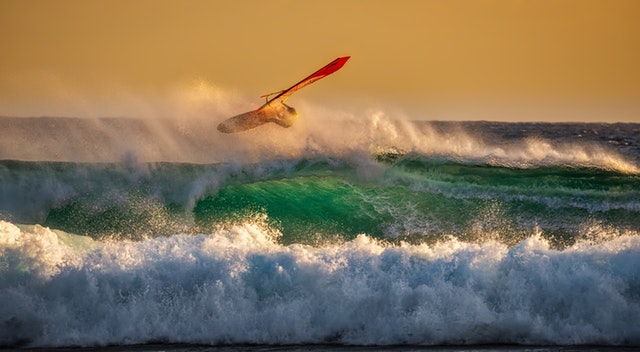 For a long time now, the so-called stablecoin, Tether (USDT) has been a topic of discussion within the crypto community.
Tether, as a stablecoin, is said to be fully backed by the USD. This allowed it to be one of only a handful of cryptos that can avoid volatility issues, due to the fact that it is backed by a stable fiat currency. However, for as long as it was around, Tether was very secretive of its bank accounts and funds in general.
While claiming to have the ability to back each of its USDT coins, many have questioned whether or not this can be true. At the time of writing (October 16, 2018), Tether has released 2,256,421,736 USDT in circulation. This means that it needs to have at least $2,256,421,736 in order to cover its circulating supply.
At this point, three questions emerge, and answering them could very well change the future of this stablecoin. The questions are as follows:
Are all USDT coins fully backed?
If yes, then where did that much money come from?
If not, what will happen when the market discovers the lie?
Tether continues to keep secrets
As mentioned, Tether has always claimed to be able to back each of its coins. However, instead of operating on transparency, the coin used different tools, mostly opaqueness, misdirection, and playing the victim whenever someone tried to unveil what is truly going…
Is Bitcoin (BTC) Better Than USD?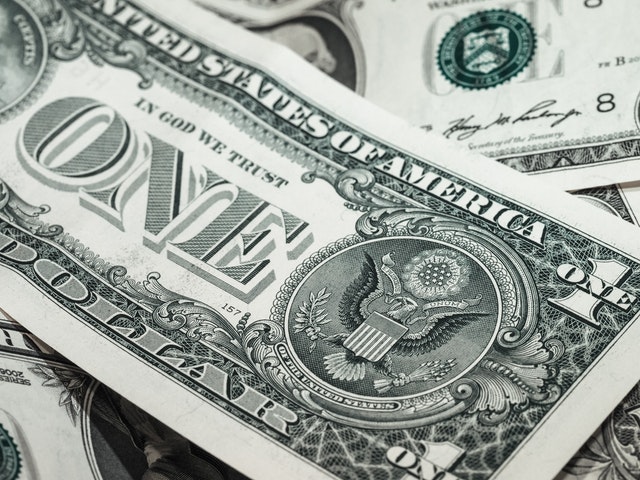 Despite all its recent progress, cryptocurrencies still do not inspire trust in a lot of people. Many view them as unsafe money, with its very nature being doubtful. However, a recent report by the Polish Academy of Sciences' Institute of Nuclear Physics shows that situation regarding cryptocurrencies may not be as bad as it seems. In fact, the report claims that Bitcoin might even be a better currency than it looks like.
Bitcoin vs traditional money
Bitcoin, as many are already aware of, is the first cryptocurrency. It was created a decade ago and was officially launched in 2009. But, even though it has been around for around 9 years at this point, it is still largely mistrusted by a lot of investors, especially when it comes to large institutions.
However, thanks to the Cracow-based Institute of Nuclear Physics' recent report, this common opinion might actually be wrong. The Institute has conducted a detailed statistical analysis of the BTC market and has published the results in a scientific journal called Chaos: An Interdisciplinary Journal of Nonlinear Science.
Surprisingly enough, the report portraits Bitcoin in a very positive light.
The report started by commenting on the credibility of traditional money. In the past, money that people have been using was backed by specific material commodities, such as gold. These commodities gave the money its value and served as a guarantee that the money actually has worth. This is…