Ethereum Price Analysis: Positive Developments in the Cards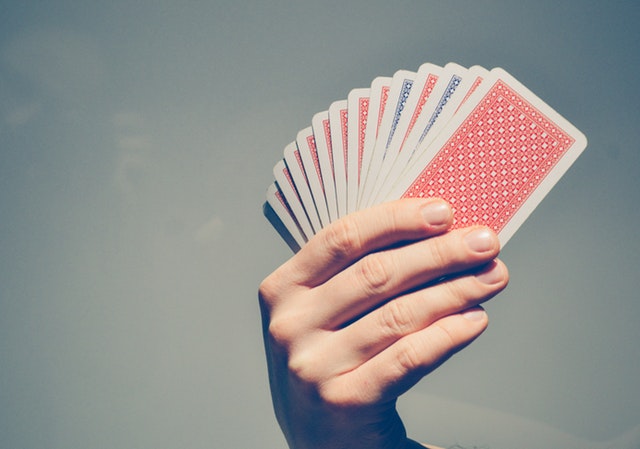 The Ethereum blockchain, which went live on 30 July 2015, has evolved over the years to become one of the largest blockchain ecosystems in the market. Just like Bitcoin, Ethereum operates as an open-source, distributed digital platform built by several people across the globe, offering leading-edge blockchain solutions to investors. But unlike Bitcoin, which is powered by Proof of Work protocol, Ethereum provides a more adaptable and flexible solution, running on smart contracts.
With the crypto market booming with thousands of new currencies, the market has become exceedingly volatile, experiencing frequent price drops. The rapid rise of altcoins, along with the faltering state of the market, has challenged the ascendancy of big currencies like Ethereum. Looking at the market response of the past few months, ether has been in a constant flux, with the market receiving a boost in the form of new innovations. An inside look at the developments in the Ethereum network divulges some exciting upgrades on the blockchain. In case you are missing out on what's up with this eminent blockchain platform, here's a brief summary of the latest developments on the blockchain.
Buterin Announces Transition to Casper v2 
As per the Ethereum Core Devs Meeting held on June 15, Vitalik Buterin has revealed some important upgrades to Ethereum, which include Casper and sharding. The update rejects the proposed Casper FFG with Casper v2, which would serve as a beacon chain joined to the main system.  By separating the proof-of-stake (PoS) counterpart from the main chain, Ethereum would enable users to make their own voting rules alongside rules about adding or removing blocks. Subsequently, a sharding function will be activated on the beacon chain, which will run on the PoS consensus algorithm of Casper. Explaining the sharding process in the meeting, Buterin observed that the transition would be smooth "because basically, here, there would only be one validator set and only one way to get into the validator set – only one kind of validator – right from the start."
Aventus Protocol Goes Live on Ethereum MainNet
Speaking of the latest developments on the blockchain, Aventus' announcement of implementing Aventus Protocol onto the Ethereum MainNet has generated quite a noise in the crypto market. With the vision of transforming the live entertainment industry, Aventus aims to introduce secure modes of ticketing events. According to the reports, the enterprise anticipates putting an end to widespread problems of fake tickets and abnormally high resale prices by limiting resale prices and eliminating risks of duplicate tickets.
Coinbase Adds Support for Ethereum Testnets and Custom ERC-20 tokens
Toshi, the Ethereum-based digital platform operated by Coinbase, has added support for Ethereum Testnets and custom ERC-20 tokens. Following the integration of Ethereum Classic (ETC), the Coinbase team disclosed that one of the mid-term strategies of the company involves supporting ERC-20 tokens, including initial coin offering (ICO) tokens and independent blockchain projects. The Coinbase official report states: "We have previously announced our intention to support the ERC20 technical standard and Bitcoin forks. We will announce the intention to add specific assets within those categories prior to final engineering integration. This is consistent with our public process for adding new assets."
Ethereum and the Market
With Bithumb hack generating shock waves across the boards, the aftermath of the event did not leave a long-lasting impact in the market, and much to the investors' delight, the prices are creeping back gradually. As the total market capitalization is progressing towards $300 billion, all the top currencies are recovering their losses. This means Ethereum is also showing signs of a recovery.
Going by the price records of last 24 hours, Ethereum has witnessed a steady 3.6% rise, taking the value to $540. While it's hard to determine whether the price has finally stabilized, positive price movements are on the cards, with the price charts showing signs of a further rise. The top-performing altcoins in the market, which are trading the green, are going strong. Interestingly, the only coin trading in double figures as of 21st July 2018 is Ethereum Classic. Available for trading at $541.34, ETH has moved up by 3.45% from its earlier position. With a market capitalisation of $54,246,332,457, Ethereum boasts a trading volume of $1,507,650,000 at the time of writing.
For the latest cryptocurrency news, join our Telegram!
Disclaimer: This article should not be taken as, and is not intended to provide, investment advice. Global Coin Report and/or its affiliates, employees, writers, and subcontractors are cryptocurrency investors and from time to time may or may not have holdings in some of the coins or tokens they cover. Please conduct your own thorough research before investing in any cryptocurrency and read our full disclaimer.
Image courtesy of Pexels
Importance of Bitcoin ETFs and Bakkt for the Crypto Space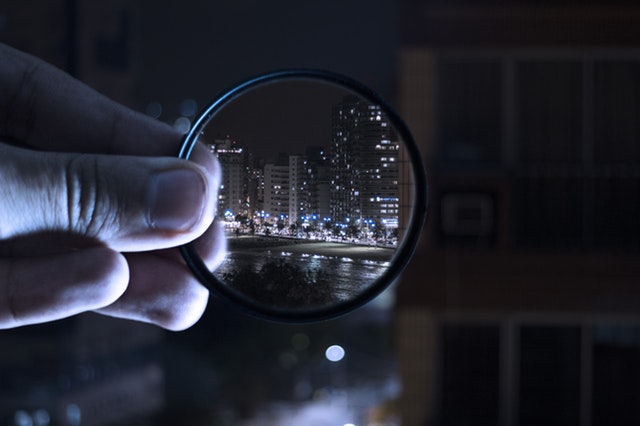 It is no secret that 2018 was a very bad year for cryptocurrencies, at least when it comes to prices and market cap. However, in its brighter moments, this year managed to set the stage for some very important events that are expected to make 2019 very successful and profitable. Two things have attracted the most attention, both of which were expected to occur in 2018, only to be moved for early 2019. Those two are Bitcoin ETF decision by the US SEC, and the launch of Bakkt.
What are Bakkt and Bitcoin ETFs and why are they important?
Let's start with Bakkt first. Bakkt Exchange is a business that is set to launch at the very beginning of 2019. It is a cryptocurrency platform that is set to offer a large number of services, including things such as warehousing and trading. However, there is another thing that makes Bakkt special, and that is the fact that the exchange itself is a product of the same company that has created the New York Stock Exchange.
In addition, Bakkt will be supported by some very influential names, such as Microsoft, BCG, and even Starbucks, to name a few. Furthermore, Bakkt will support crypto-to-fiat conversions. Starbucks will actually be one of the companies that have volunteered to help test the system, as users will be able to convert crypto to USD that can then be used in Starbucks.
Bakkt exchange…
4 Best-Performing Cryptocurrencies in the Current Bear Market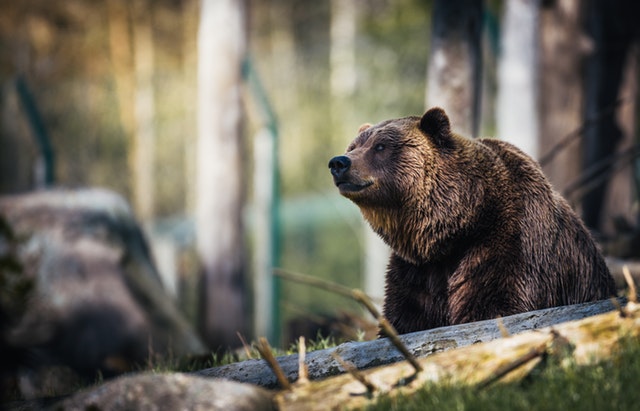 Cryptocurrencies have been experiencing a strong return of the bearish trend for weeks now, and only now does it show signs of weakening. However, experts believe that the situation will not repair itself so easily and that prices will remain low for a certain period.
However, when bear market strikes, the sentiment gets most bearish when the trend reaches the bottom. Everyone starts selling, and while short sellers can make a profit in this situation, analysts usually warn that the sale will only knock the prices down even further. Since most of the crypto-related news is already negative at this point, such predictions often make sense.
However, there is still one thing to keep in mind, which is the fact that when downtrend enters a capitulation, that often signals that a new bottom has been found. That is the perfect time to actually go against the bearish trend, and start buying. It is also a good opportunity to abandon the coins that seem too risky, and do not seem to have that bright of a future ahead of them.
Bitcoin has dropped by 87% from its all-time high, which it hit back in January. However, the rest of the market dropped with it, and it never lost its dominance, which still remains above 50% of the total market cap. In other words, while its price may have sunk to lows that were not seen for a while now, it…
Will The Stock Market's Bearish Outlook Affect The Cryptocurrency Market?
About 3 months ago I was reviewing what was happening in other markets as the cryptocurrency market kept falling. So I opened up TradingView and what I saw was something so incredible I had to look a second time, I thought I had opened up the BTC/USD chart but it had not yet fallen. I was a bit confused, but I realized my TradingView opened to the DOW, at the time it was looking extremely euphoric and then upon a little more research I saw it was in the longest bull since its conception.  I instantly wanted to see does this just apply to the Dow Jones or does it also apply to the likes of the Russel, S&P500, Nasdaq, Vanguard and then I even looked at the housing market. What I saw I am honestly going to say baffled me, what was there before me was a perfect opportunity, I knew that soon the stock market would fall and started letting people know about hedging.
Last year for many was a huge learning experience and even if many lost money, they learned about financial markets for the first time and may have bought their first ever investments. This was a huge plus for many people who were labeled noobs or noob investors. Why you may ask? Well, the simple answer is that noobs tried investing for the…