GDA Lending Offers Clients Collateralized Loans Up to $25M

The GDA Group, a North American institution that focuses on the adoption of digital assets, now offers collateralized lending and borrowing services for institutional investors through its lending division – GDA Lending.  
GDA Lending gives investors access to lending of a number of digital assets, which will is backed by a tier-1 security lender for loan and borrowing terms of up to $100,000,000, per the company. 
"Institutional investors are becoming increasingly more knowledgeable about digital assets and the unique investment properties they add to a modern portfolio. And now we are looking forward to adding GDA Lending into the GDA Group's existing portfolio of financial products to deliver safe and seamless digital asset exposure," comments advisor to the GDA Group James Godfrey. 
The GDA Group says it created one of the industry's "most vertically integrated portfolios of structured digital asset products." Earlier last month, the company announced the launch of the Global Fund Management in addition to already operating GDA Capital and Secure Digital Markets.  
"Our existing demand upon the launch of these new products is already significant. Such milestones put us in an opportune position as we move into 2021 fueled by the significant momentum in Q4 that saw some major institutional players come and enter the space," said GDA Group's Chief Operating Officer Zachary Friedman. 
GDA says that it delivers all interest payments in USD, EURO, or CAD, utilizes institutional grade custodians with both hot and cold storage for digital asset custody and has the liquidity to execute on over $25 million transactions daily. 
Because of the "tier-1 security lender" backing, GDA says it has the capital infrastructure to also provide financing plans to miners and allow them to use their equipment as collateralized assets. "With sovereign states entering the mining sector and digital asset demand at an all time high, getting capital into the hands of mining groups quickly and securely allows for rapid growth of operations without the need for prior capital deployment and accrued asset yields," the company says. 
GDA also estimates that the digital asset lending sector will expand to about $73.7 billion in loan origination by 2022.   
The GDA Group consists of several global firms "focused in diverse areas of the blockchain and digital asset industries including capital markets, digital asset offerings, and capital formation, asset management, trading & liquidity, consulting, development, and other related services," the announcement says.
Additionally, the group says it consulted Fortune 500 companies and governments, and worked on dozens of digital asset launches, "representing over 500 million dollars worth of capital raised, which now total over a billion dollars of market capitalization." The GDA Group says it has processed over $2.5B of digital asset transactions.
Elon Musk Advises Crypto Users To Secure Their Crypto Keys Properly
The crypto community has not gotten over the fact that the world's richest man has now invested in Bitcoin and has been pretty active in the industry.
However, the community is now receiving security tips for storing cryptocurrencies from Tesla's chief executive officer. While pointing the security of cryptocurrencies, Tesla also criticized Freewallet app, a crypto wallet for its slack in security.
He also added that crypto investors should not bother doing business with wallets that don't provide them with private keys.
Users should store their private keys
The unique way cryptocurrencies are stored makes them not redeemable when the keys are lost. Whether the holder stores them with third-party custodians or exchanges, the owner can only claim them when they provide keys to the crypto funds.
That makes securing the keys the most important thing when dealing with cryptocurrencies. As a result, selecting the safest hot or cold wallet is a priority if users want to keep their crypto investments safe.
Elon Musk has come out to advise investors to always store their private keys personally. For a company to receive the attention of the world's richest man is something to take advantage of to grow. However, FreewalletApp's short conversation with Musk is a sort of negative publicity to them.
After the company engaged with Musk about a Dogecoin-related post, the Tesla founder pointed out faults with the firm.
He advised digital asset investors to stay…
Bitcoin Surges After Tesla Bought $1.5 Billion Worth of BTC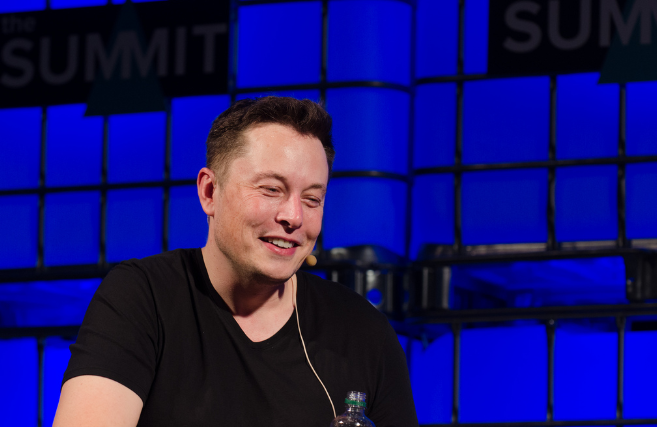 The sudden rise of Bitcoin has been connected to the decision taken by the Tesla electric car company to buy $1.5 billion worth of Bitcoin.
The company explained in a filing with the Securities and Exchange Commission (SEC) that it bought Bitcoin to diversify its cash returns and more flexibility.
Musk's Tweets also impacted Dogecoin's price
Tesla also added that it will start accepting Bitcoin payments for all its products, although this will be based on a limited basis and applicable laws. If the company concludes and starts accepting cryptocurrency, it will make it the first major car manufacturer to accept Bitcoin payments. The company's founder and Chief Executive Officer Elon Musk has developed an interest in Bitcoin and cryptocurrencies.
He has been tweeting severally about the viability of the Dogecoin (DOGE), which doesn't have an important market value attached to it.
ur welcome pic.twitter.com/e2KF57KLxb

— Elon Musk (@elonmusk) February 4, 2021
Few hours after endorsing Dogecoin, the cryptocurrency rose by an impressive 50%. But regulatory authorities are still concerned about the risks in cryptocurrency investments, with several regulatory bodies warning traders and investors they could lose all their money from crypto investments.
But for Tesla, the company decides to diversify its funds and increased its cash returns. However, Tesla also warned investors about the volatility of Bitcoin's price in its SEC filing. According to the SEC…
Aave (AAVE) Exceeds Uniswap (UNI) in both TVL and Market Cap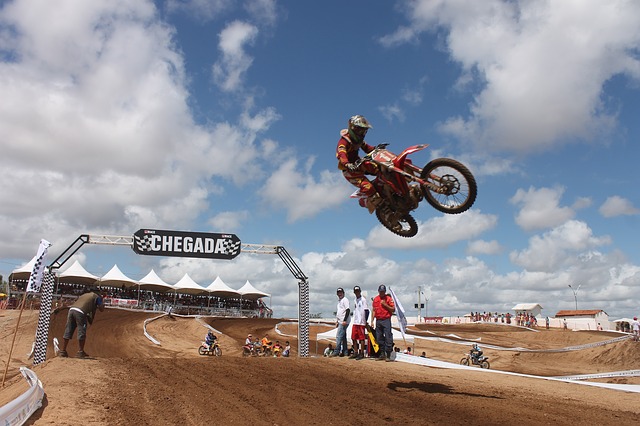 DeFi project Aave saw a major amount of activity recently, during which its price, market cap, and TVL surged enough for it to overtake Uniswap.
Recently, Aave (AAVE) — a DeFi protocol that allows users to lend and borrow money — saw a significant price surge of over 13%. The coin's price surged past $500 as a result, currently sitting at $510. More than that, Aave finally managed to increase its market cap enough to overtake Uniswap (UNI).
Uniswap loses the lead to Aave
Aave has had quite a few profitable days recently. On a weekly basis, the coin went up by over 70%. In the meantime, its market cap climbed up to $6.2 billion, allowing the coin to reach the 14th spot on the list of largest cryptocurrencies by market cap.
Meanwhile, Uniswap (UNI) is the native cryptocurrency of the world's biggest decentralized exchange (DEX). Uniswap used to be the world's largest DeFi project by market cap until now, when Aave overtook that position.
Uniswap is not far behind, however — its market cap is at $5.8 billion. Not only that, but Uniswap price did not drop. In fact, it grew by 5.49% in the last 24 hours, and 9.03% on a weekly basis. The coin currently has a price of $19.38. In other words, Uniswap is performing rather well. It's just that Aave is currently performing better.
Aave is growing to be the leading project in DeFi
…