Get Over the Bitcoin ETF and Focus on Bakkt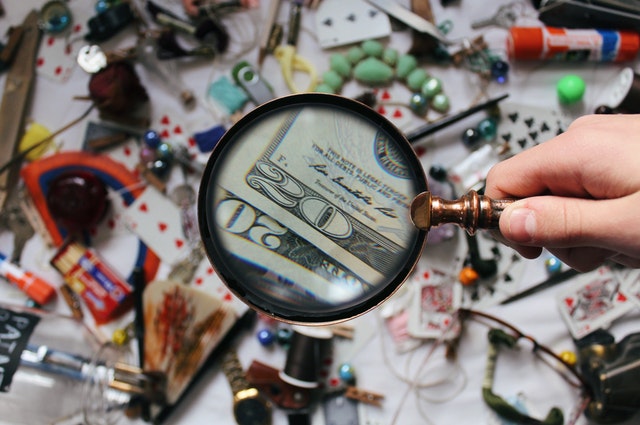 According to Dan Morehead, focusing on the Bitcoin (BTC) ETFs right now is a waste of time and effort. He believes that it is still too early to have ETFs approved and that this focus should be directed at Bakkt since it will be a much bigger deal in the long run.
Stop talking about ETFs
Ever since the SEC started receiving requests for Bitcoin (BTC) ETFs, the entire crypto space got very excited about the possibility of having them approved. This has reflected strongly on the price of cryptos as well, as many coins, led by BTC itself, went through a significant price increase.
However, while the SEC did not reject all of these requests, they certainly did destroy the initial excitement by delaying their decision. These reports also reflected on the prices, and cryptos fell right back to where they were before the initial excitement took place. One thing that many often forget, however, is that the ETFs, while important for the further development of the crypto world, are not the only big crypto-related thing that is going on right now.
According to Pantera Capital's CEO, Dan Morehead, the investors need to forget about the ETFs for now and focus more on a new crypto venture called Bakkt. Bakkt has a potential to tap into numerous companies and brands and to make use of their expertise. It even has a potential to become a real game-changer for the entire crypto market. Additionally, considering that some pretty big and reputable names are behind it, Bakkt can also inspire trust in institutional investors, and finally, bring many of the more careful ones to the crypto space.
Because of that, Morehead's idea is to stop focusing on the ETFs of today and focus on Bakkt more. If everything goes according to plans, there will come a day when Bakkt will be able to facilitate as many BTC ETFs as necessary. However, to do that, it has to kick off first, and it needs the investors' help to do it.
Bakkt needs patience, but it is worth it
In his recent interviews, Morehead stated that the new approaches to issues that are bothering the SEC are not good enough to convince them to allow BTC ETFs. Because of that, all the effort behind these requests might end up being for nothing. Even though the SEC has postponed making the decision, Morehead doesn't believe that anything good will come out of it.
He also stated that ETFs will likely not arrive anytime soon. He compared cryptos to copper, stating that copper was the last asset to get ETF approval, and that is a resource that has been on Earth for thousands of years. Cryptos, however, have been around for only 9 years now, and so he doesn't believe that they will see that kind of breakthrough just yet.
He then decided to focus everyone's attention on another big news regarding the crypto world, which is the creation of Bakkt. ICE, the parent company of NYSE, decided to launch a new crypto platform in collaboration with some pretty large names. Those include Microsoft, Starbucks, and more. This is a huge deal for the crypto space, and it will bring significant changes over the next few years. Even if it takes an entire next decade, the crypto world will be a very different place due to the creation of this platform.
This is why Morehead believes that Bakkt is the project that should get all the attention now. It is important to remember that, while Bakkt does promise some big changes, they will take time to arrive. Bakkt can be seen as a project that is playing the long game, and as such, it requires patience and dedication. So far, the project has received its fair share of attention and support, but it can always use more.
For the latest cryptocurrency news, join our Telegram!
Disclaimer: This article should not be taken as, and is not intended to provide, investment advice. Global Coin Report and/or its affiliates, employees, writers, and subcontractors are cryptocurrency investors and from time to time may or may not have holdings in some of the coins or tokens they cover. Please conduct your own thorough research before investing in any cryptocurrency and read our full disclaimer.
Image courtesy of Pexels
3 Cryptocurrencies Most Likely to Follow Bitcoin's Performance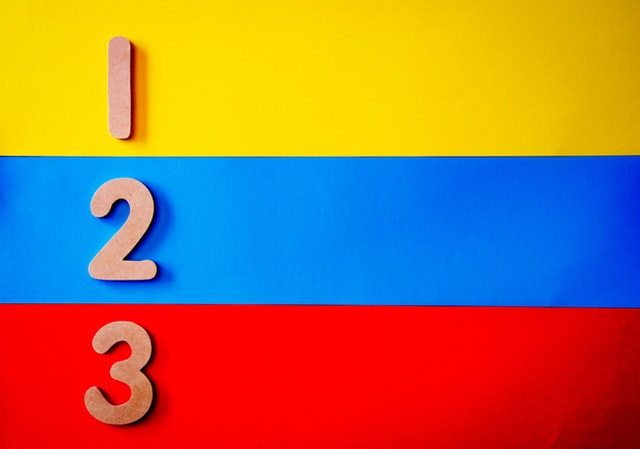 For more than a year, the cryptocurrency market has been dominated by bearish influence, with most coins seeing constant drops, or stagnation, at best. This all changed in the past few months, starting with Bitcoin which once again started leading the market up, bringing one minor rally after another.
BTC itself experienced massive losses in 2018, with its price going down by around 84%. Most other coins among the top 10 mirrored its performance, and some of them experienced even greater losses. However, now that Bitcoin sees gains again, these cryptocurrencies are still following its example, and many of them have seen massive breakouts. Some of the more notable altcoins that followed Bitcoin's recent example are Ethereum (ETH), Stellar (XLM), and Cardano (ADA).
Ethereum performance mirroring Bitcoin's price
As mentioned, Bitcoin led every rally so far, but before it did, its price first went through what is known as an ascending triangle pattern. The pattern held for around five months, which is exceptionally long for the crypto world. However, once the pattern was finally broken — the coin's price skyrocketed, more than doubling itself within only two months.
One thing to note is that Ethereum performed in pretty much the same fashion. After five months of struggle and confusion for investors, the second largest cryptocurrency also managed to break the pattern and skyrocket as well. It…
4 Reasons Why the New Bitcoin Rally Is Unlikely to Stop Now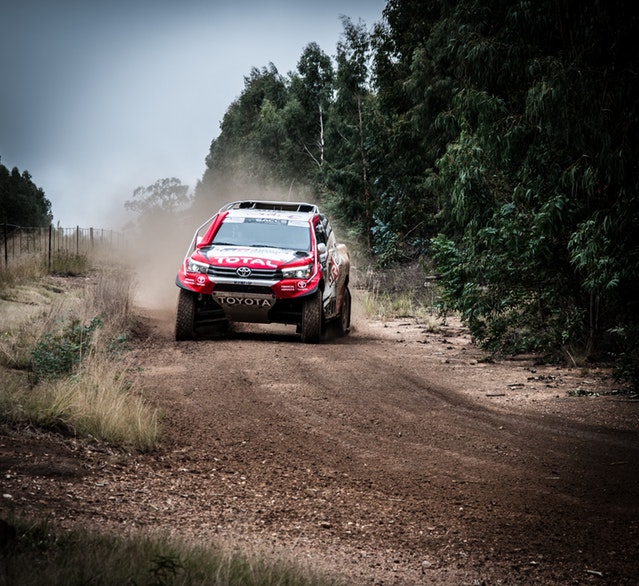 After more than a year of declining prices, the crypto market is finally seeing a period of serious recovery — one that has already brought digital currencies to heights not seen in over half a year now.
Only days ago, Bitcoin surged past several major resistance levels and managed to exceed its yearly high of over $8,000. Already, many skeptics are predicting the soon end of the bull run, and the possibility of yet another sharp decline. However, there are signs that suggest otherwise — that this bull run is only getting started, and that it will not end anytime soon.
There are four reasons why this is the case, and they are as follows:
1) Bakkt
There is the long-awaited Bitcoin futures exchange, Bakkt, which recently announced that the July test date for Bitcoin futures is soon to be set. Bakkt's launch was delayed multiple times already, so the announcement came as quite a surprise. However, it appears that it will happen quite soon, after all.
As soon as its arrival becomes a certainty, Bitcoin will likely skyrocket even further, just like gold did when gold ETF appeared in 2013.
2) Bitcoin completely ignored the hacking of Binance
Binance has been the largest crypto exchange by trading volume for a while now, and as such, many expected that, if anything were to happen to it, Bitcoin…
The New Rally Has Arrived: Crypto Market Cap Goes up by $24 Billion Within a Day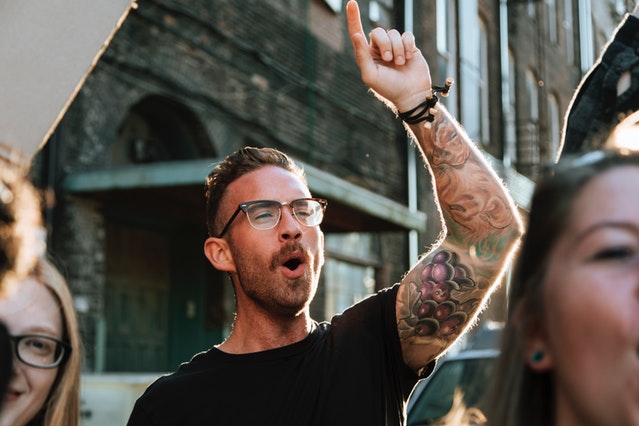 The crypto market's recovery progresses further, and at a rapid pace, at that. Bitcoin has just surpassed the $8,000 mark, which is the first time its price has been that high since July of last year. In addition, the entire crypto market is making billions within hours.
Bitcoin (BTC) sees another serious surge
In the past 24 hours, the total crypto market cap has gone up by around $24 billion. Meanwhile, BTC price has grown by $1,000 within the same period, as the largest coin traded barely above $7,000 on early Monday. At the time of writing, the coin's price sits at $8.014.31, with a 14% growth in the last 24 hours. Meanwhile, the BTC market cap has gone up to $141.85 billion, and even the coin's trading volume surged to over $31 billion.
While many are wondering whether this is a return to the massive heights seen back in 2017 or only a temporary surge which will soon see a correction — no signs of an upcoming decline have been noticed as of yet. In fact, new heights were made and then exceeded multiple times in the past week, with a massive 33% gain during that time. And, with Bitcoin's dominance at 60%, many are expecting that massive altcoin surges are to be expected as well.
The growth of altcoins can already be seen, as Bitcoin…