How blockchain technology is helping to reduce our carbon footprint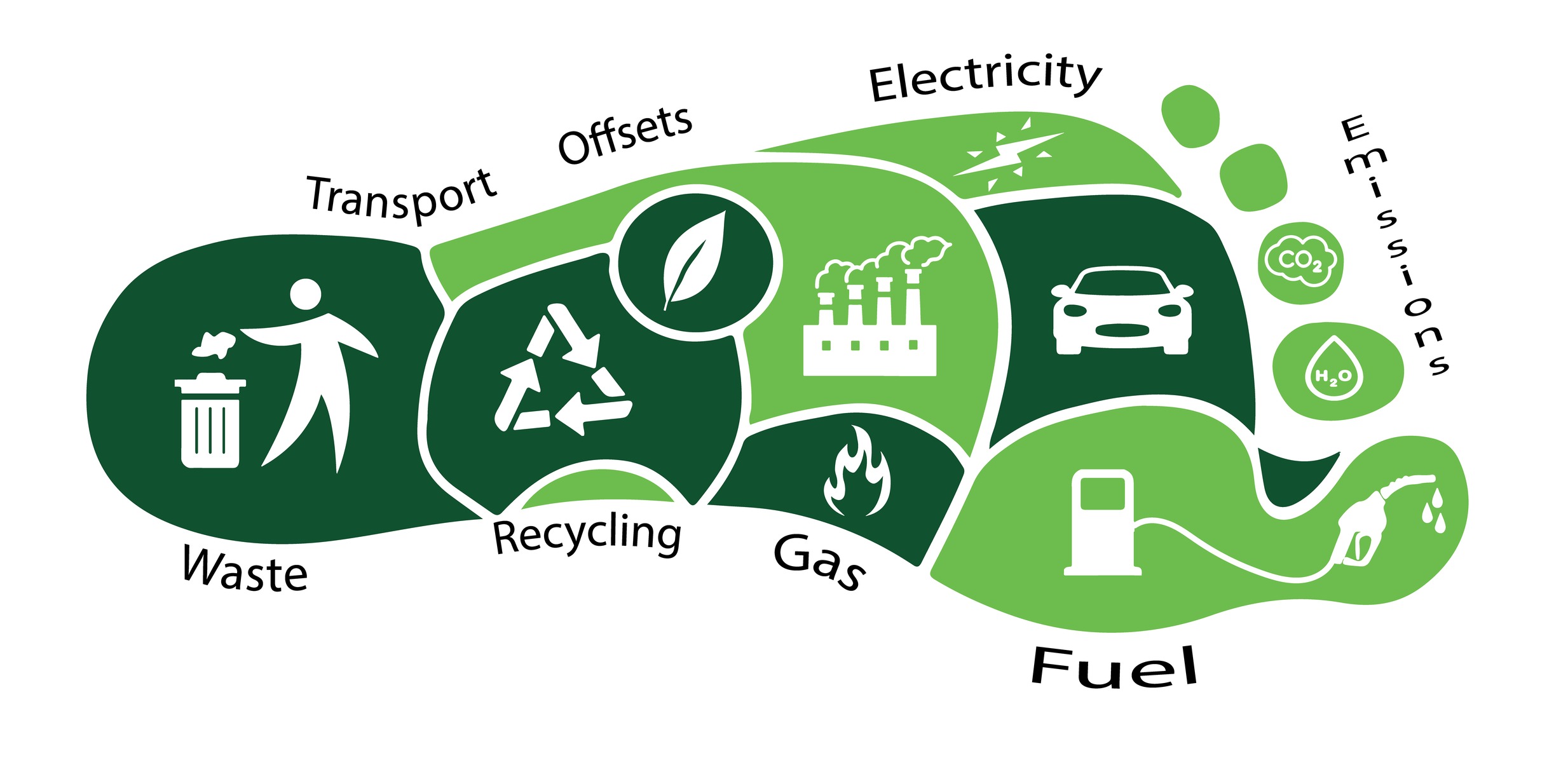 The global focus on climate change has shifted dramatically over the last two decades. The industrial growth of corporations and technological advancements in transportation has caused the world's consumption of fossil fuels to expand exponentially. The burning of fossil fuels releases Carbon Dioxide (CO2) into the atmosphere, which causes adverse effects on the global ecosystem. The graph below shows CO2 levels during the last three glacial cycles, taken from ice cores. It shows global distribution and variation of the carbon dioxide present in parts per million (ppm). This graph is a poignant reminder of how far we are pushing the limits of the world we live in. Today, we are currently at a level of 408 ppm. Which is 36% higher than the highest levels recorded, over the last 400,000 years.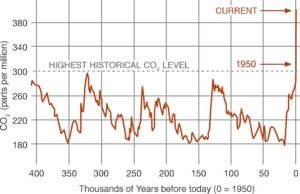 The overall consensus revolving around the topic is a nonchalant perception. Until an issue begins to directly affect an individual then most people are happy to take a backseat ride. To put on their blinkers, bury their head in the sand and generally hope that the problem will resolve itself. The Earth is protected by a thin Ozone layer which allows it to be unique and sustain life. We often take the basic gifts in life for granted and our planet is definitely one of them. Because of the actions we do or don't take in this present, we can dramatically affect the lives of our families for generations.
An ambitious new project is taking major steps to reduce our global footprint.
A Zero Carbon Marketplace which endeavors to reduce our carbon footprint whilst beating renewable energy and fossil fuels on price
Since the inclusion of renewable energy, many people have made a consorted effort to convert to use it but the transition is expensive. Making it impossible for the global adoption of renewable energy, at least for another decade.
The Zero Carbon Project is an energy marketplace which utilizes blockchain technology and international carbon credits to tackle climate change. A carbon credit is essentially a tradable certificate which provides strict regulation over how much CO2 can be released into the atmosphere. The international carbon credits are used to offset carbon emissions and provide consumers access to cheaper energy contracts. This encourages a diverse range of suppliers to enter the market with their best zero carbon energy prices, tailored specifically to the consumer's metrics.
The Zero Carbon Project is a climate change initiative created by the Beond Group, an award-winning energy consultancy which has been in operation for 15 years in London. Their team is made of 30 energy market professionals who are passionate about tackling global climate change, through the application of new technologies. Beond services over 600 energy consumers in the UK including Knight Frank, Capita, The Salvation Army and Salford County Council, and has received eight awards over the last three years covering innovation, green business, and consultancy services.
The Zero Carbon Project has scheduled a token sale for the NRG token
When – 
Private pre-sale – Begins May 1st and will run up until a week prior to the commencement of the public pre-sale or until 28,000,000 NRG tokens are sold.
Public pre-sale – Dates to be announced
Public main sale – Dates to be announced
Token – NRG
Price – $0.20
Supply –
A total supply of 121,330,000 tokens will be created, with a maximum number of 28,000,000 tokens to be sold in the private pre-sale, 33,330,000 in the public pre-sale and 60,000,000 in the public main sale.
Platform – Ethereum
Accepting – ETH
Hardcap – $20 million USD
Useful Links –
A link to the Zero Carbon Project whitepaper
Where to participate in the Zero Carbon Project ICO
Disclaimer: This article should not be taken as, and is not intended to provide, investment advice. Global Coin Report and/or its affiliates, employees, writers, and subcontractors are cryptocurrency investors and from time to time may or may not have holdings in some of the coins or tokens they cover. Please conduct your own thorough research before investing in any cryptocurrency and read our full disclaimer.
Understanding the Uses of Different Types Of Cryptocurrencies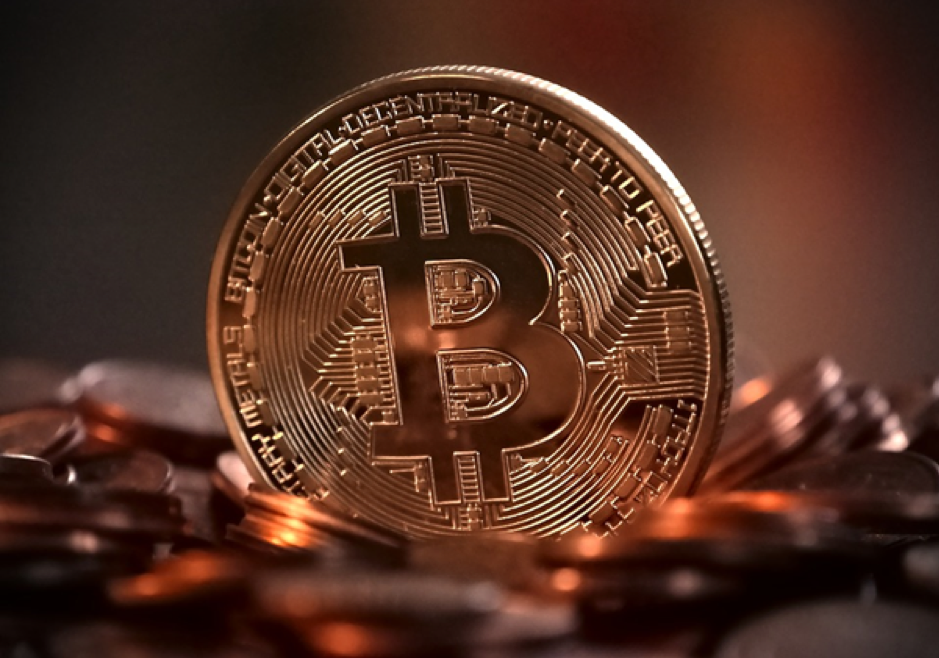 Cryptocurrencies – a term which has become incredibly prominent in the mainstream media during recent years due to the proliferation of Bitcoin millionaires. As a result, the new form of currency has earned an almost infamous status. However, as with any major step forward, there is still much confusion regarding the use of cryptocurrencies, what different types of innovative electronic cash exist and what they might mean for the future.
We're putting all of this to rest as we explain what each of the leading cryptocurrencies can do.
Bitcoin
The most popular form of cryptocurrency, Bitcoin was first thought up in 2008 by the elusive and still unknown creator, Satoshi Nakamoto, who published the whitepaper online.
It took almost a decade for the cryptocurrency to reach its peak, but in December 2017 a single Bitcoin roughly exchanged for the price of $17,000, meaning anyone who held a substantial amount of the electronic cash became significantly wealthy.
In its early years, the cryptocurrency was strictly used as an alternative for cash transactions, and predominantly for trading goods and services. However as it has increased in popularity, its range of uses has also widened, now deployed for a variety of purposes including acting as collateral for investments at merchant banks, a direct debit for subscriptions services and most notably for sports betting.
Ripple
Bitcoin's closest source of competition, Ripple was founded…
New DoJ Ruling May Cripple Gambling dApps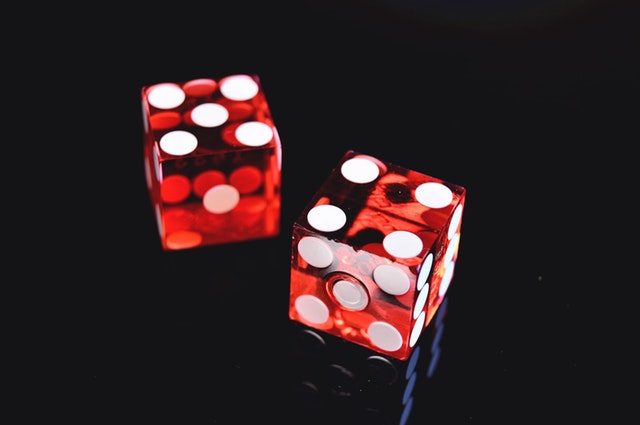 A new decision made by the US Justice Department has expanded restrictions regarding online gambling in the US affecting gambling dApps. While the Federal Wire Act of 1961 prohibited online gambling regarding sports since 2011, the new decision expanded on this, and it now includes all forms of internet gambling. Unfortunately for many, this now also includes cryptocurrencies.
The U.S. Justice Department now says all online gambling is illegal, not just sports bets https://t.co/0G4aiDLaJF

— Bloomberg (@business) January 22, 2019
The new decision came due to considerable difficulties when it comes to guaranteeing that only interstate betting will take place and that payments will not be routed via different states.
The new announcement was explained in a 23-page-long opinion issued by the Department of Justice's legal team, which pointed out that the 2011 decision misinterpreted the law. According to that decision, transferring funds was to be considered a violation, but data transfers were not included. By exploiting this oversight, it was possible for gamblers to turn to internet gambling. Unsurprisingly, many have realized this early on, including startups, as well as large, established firms. This, of course, also included cryptocurrency companies as well.
The new decision changes what is allowed online
The decision to include all forms of internet gambling is a massive hit in the…
7 Steps to Recovery from a Crypto Trading Loss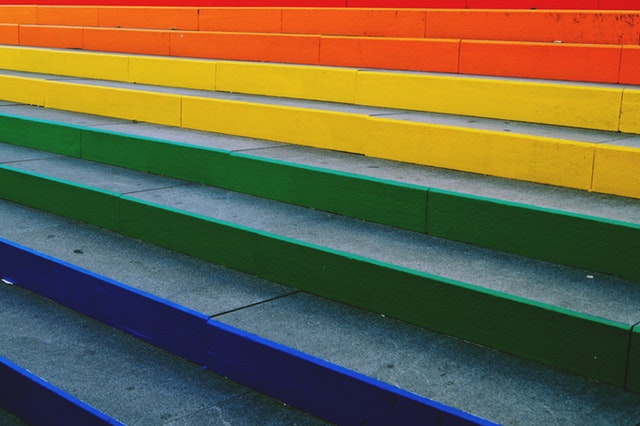 Whether you are a newcomer to the crypto market who mistakenly invested a large amount into the wrong coin, or a professional that made a well-researched decision and something still went wrong, the result it the same — you lost your money to the crypto market. This is a big problem, but also a problem that every crypto trader faces at some point.
The reason may be anything, from simple bad luck to the lack of research. Add to that the fact that the crypto market continues to be extremely volatile, and it is clear that not all of your trades are going to end up successfully.
Whatever the reason is, the fact remains that you experienced a loss and that this is a problem which can affect more than your funds. It can also affect your mind and feelings. Since every successful trade that you have the potential to make in the future depends on you, you have to recover first, and only then should you worry about the funds.
The road to recovery is different for everyone, and it will take a different amount of time and effort. However, there are a few general steps that you can take to recover from a crypto trading loss.
Step 1: Stop and calm down
You have just suffered a major loss. It may have been your mistake, or…