How PayPal Sparked The Next Crypto Gold Rush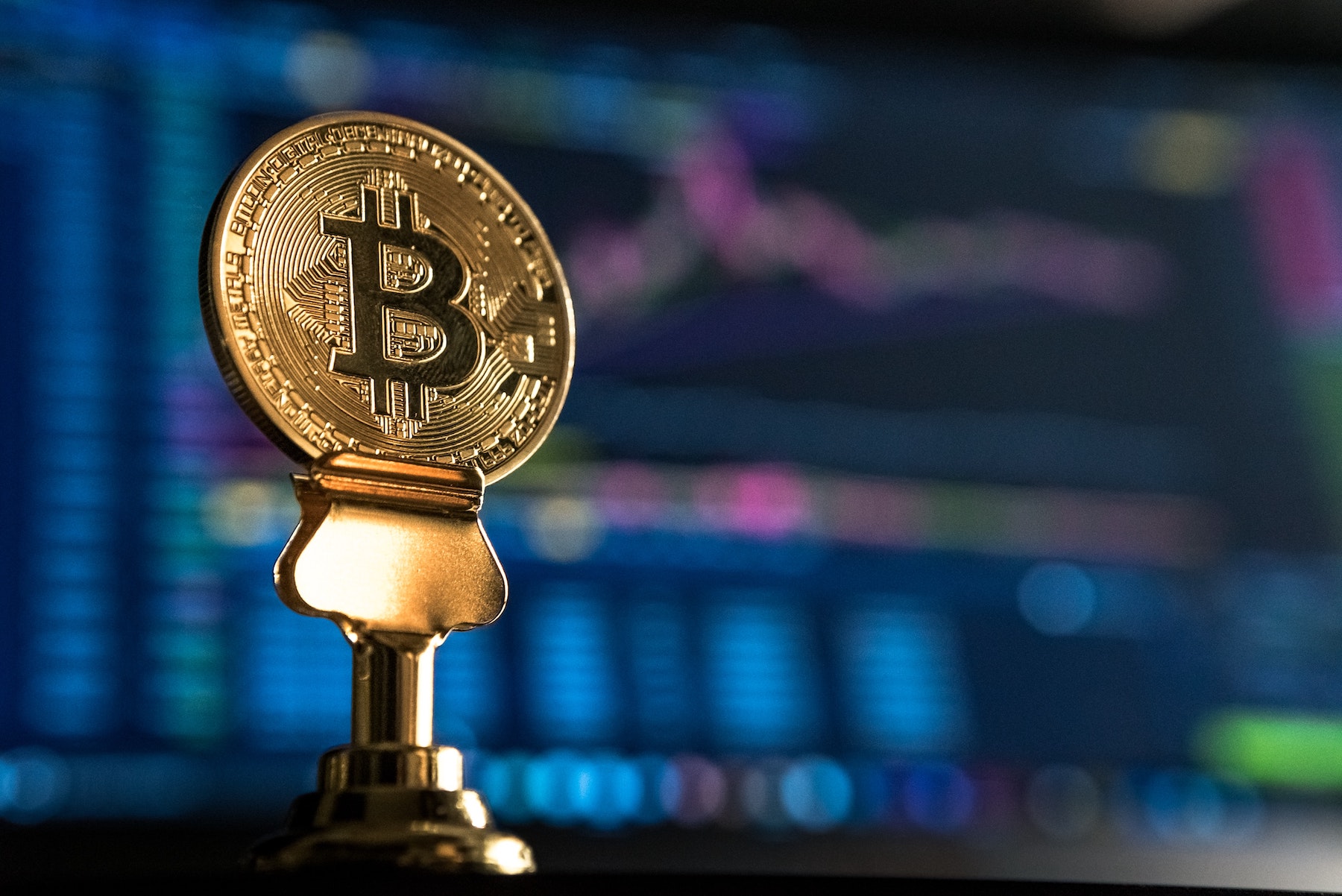 The astounding thing about the world of cryptocurrencies is how fast things can move when there's a catalyst for change. For Bitcoin, the world's most famous cryptocurrency looked set to spend the final months of 2020 taking a back seat to the rapidly developing DeFi landscape. One PayPal announcement later and it's closing in on its all-time high value. 
The 2020 crypto gold rush was sparked into life on October 21st when payment giant PayPal announced that they would be accommodating cryptocurrencies like Bitcoin, Ethereum, Litecoin and Bitcoin Cash – allowing its network of 286 million users to buy and sell cryptocurrency. The coins could then be used to make purchases from the 26 million sellers that accept PayPal, the organization announced. 
The notion of 286 million users suddenly gaining access to cryptocurrencies has prompted some enthusiasts and investors to believe that the world of crypto is on the precipice of arriving into mainstream usage.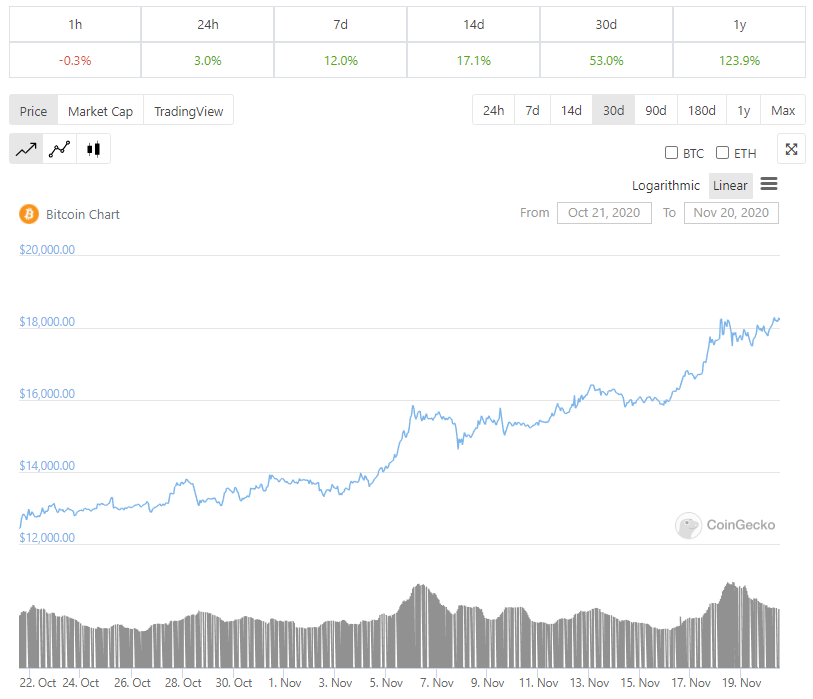 (Image: CoinGecko)
As the chart above shows, in the 30 days that followed the PayPal announcement, the price of Bitcoin has climbed by an astonishing 53%. According to CoinGecko, Bitcoin's all-time high value was clocked at $19,665.39 on the 16th December 2017. On Bitcoin's current trajectory, the world's most famous cryptocurrency could break new ground imminently – although analysts have warned that the coin's rapid growth could come with a significant correction before it surpasses values of $20,000.
The Path to The Mainstream
Of course, not all of PayPal's 286 million users will buy Bitcoin or any altcoins for that matter. But, the payment giant's move towards offering crypto represents an unprecedented step towards mainstream acceptance of digital finance that was lacking during the highly speculative Bitcoin bull run of 2017. 
Today, there are plenty of conditions that are ripe for a progression towards mainstream crypto adoption. The backing of PayPal has been compounded by the news that Square had added $50 million in Bitcoin to its corporate treasury, while the best crypto exchanges offer greater levels of usability and security to their 2017 predecessors. 
One of the most significant reasons behind why Bitcoin could continue to push far beyond its 2017 high, however, is the emergence of a new investment market. 
Just two years on from JPMorgan chief Jamie Dimon exclaiming that Bitcoin was a 'fraud', the investment banking giant is ramping up the optimism surrounding the future of the cryptocurrency: "Bitcoin could compete more intensely with gold as an 'alternative' currency over the coming years given that millennials will become over time a more important component of investors' universe," a JPMorgan spokesperson told CTV News. 
While the market capitalisation of Bitcoin is 10 times lower than gold, the arrival of more investment opportunities and a wider, more technologically agile market of younger investors could contribute to closing that cap in the coming years.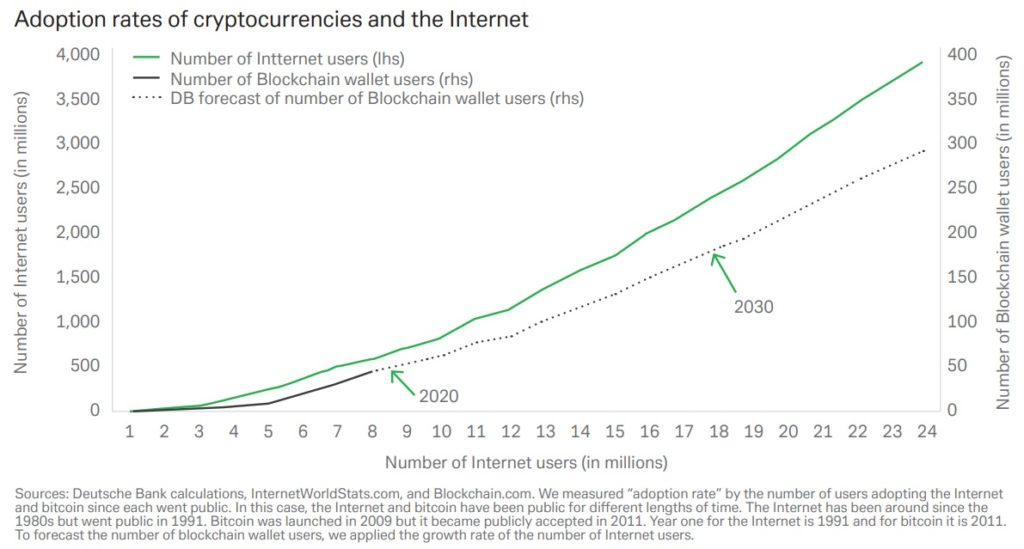 (Image: Decrypt)
Some commentators have noted that the adoption rates of cryptocurrencies somewhat mirror that of internet adoption as the World Wide Web began to take hold. 
If this trend continues, and younger investors opt for crypto ahead of stocks and shares or gold, it's little wonder why some key industry players are expecting the world's most famous cryptocurrency to reach a value of $100,000 in twelve months. 
Is Now The Time to Embrace The Gold Rush?
While it may not make much sense to suggest exercising caution following on from referencing a prediction that put a six-figure price tag on Bitcoin in a year from now, it's vital to remember that cryptocurrencies are famously volatile and built heavily upon speculation. 
As PayPal ramps up its services for users looking to buy into and hold Bitcoin, we may see more erratic behaviour on the market. 
The meteoric 53% rise of Bitcoin towards its all-time high price has left commentators feeling as though the coin has built up ahead of steam, fuelling talk of a significant correction in the near future. 
If such a correction occurs and the value of the coin drops to around $14,000 – this may represent a credible buy zone ahead of what could be a very bullish future for the cryptocurrency. But as PayPal has placed Bitcoin on the precipice of uncharted territory, all bets are off as to where the coin will eventually settle. 
The arrival of PayPal could have a knock-on effect on a range of altcoins that aren't even covered by the payment company. As PayPal opened its services up by dropping its waitlist on Bitcoin, decentralized finance tokens began a surge that seemed unlikely in recent months. Leading names in DeFi like yearn.finance and Uniswap began recovering significant value where they had been formerly written off by the market. 
Bitcoin may still be the king of crypto in terms of market cap, but mainstream adoption can bring interest in a wide range of tokens that can boast plenty of practical benefits for users. There may be lots of fool's gold still populating the crypto landscape, but there are also masses of cryptocurrency gold out there waiting to be picked up by the mainstream.
Smart MFG Tech Announces its First Liquidity Mining Rewards Program on LINKSWAP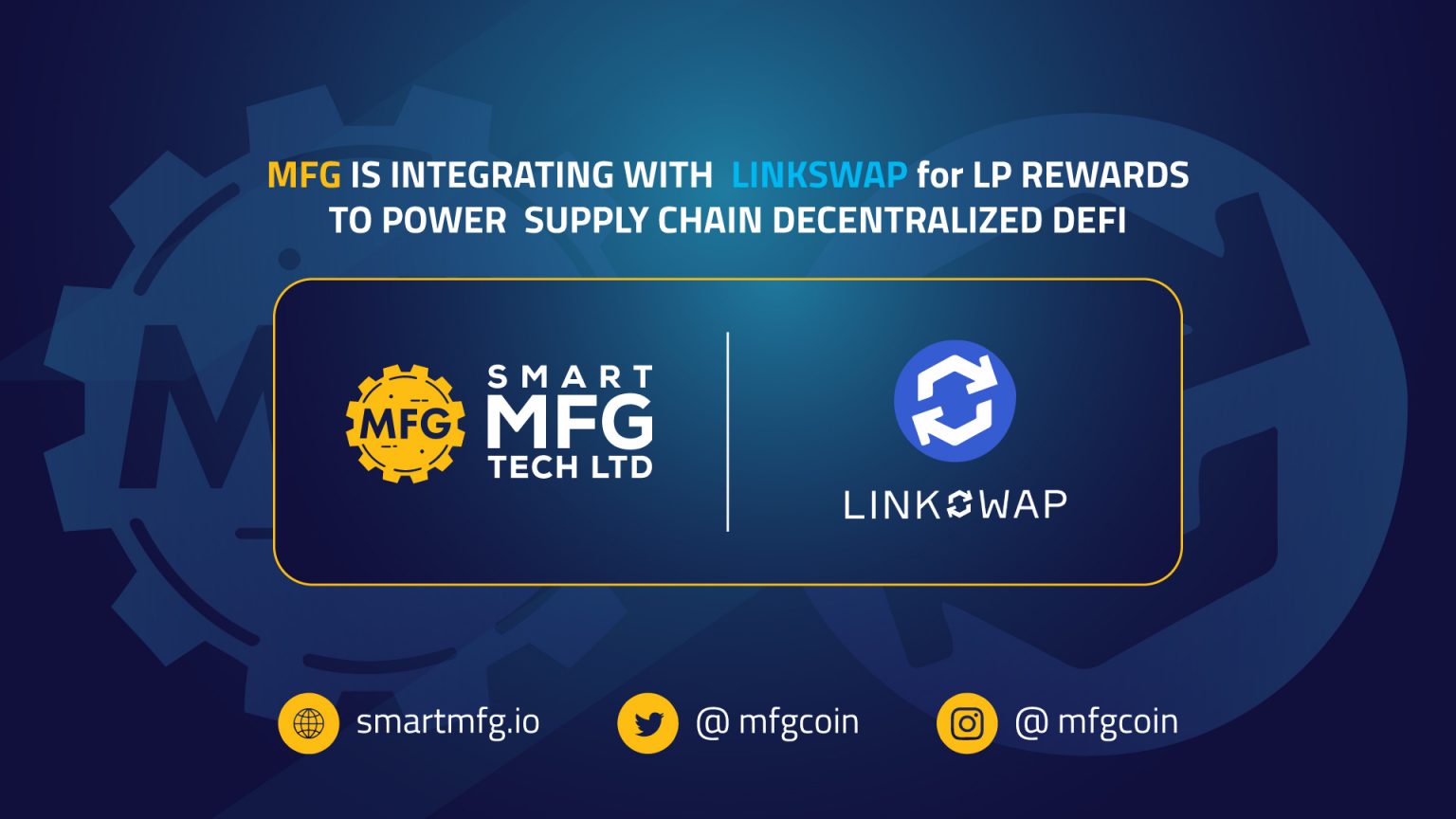 Manufacturing Industry 4.0 company Smart MFG Tech has announced that it is launching its MFG Liquidity Mining Rewards on LINKSWAP today.  LINKSWAP is a decentralized, community-governed Decentralized Exchange (DEX) and an AMM platform, which was created by YF Link (YFL). The team at YF Link says it aims to address "the pain points of second-generation AMMs" by offering such features as Reduced Impermanent Loss, RugLock, SlipLock that are not offered by other platforms.
Smart MFG Tech has said that the first integration of the MFG liquidity mining rewards will use the LINKSWAP LP (Liquidity Provider) Rewards service. It will allow LPs to deposit their LP token(s) (UNI-V2) to the participating rewards pool (ETH|MFG) and earn MFG rewards seamlessly.  Smart MFG said it will continue to work with the YF Link team to provide support for other pairs and expand services.
LINKSWAP's Rewards is a liquidity mining service that enables LPs to earn rewards for providing liquidity in a participating pool. YF Link has implemented a custom frontend solution for Smart MFG LP rewards pool on LINKSWAP.  This will allow LPs to add liquidity to Smart MFG's existing ETH|MFG pool on UniSwap v2 and deposit their LP token(s) (UNI-V2) to their LINKSWAP rewards pool (ETH|MFG).
Smart MFG explained how the rewards can be earned:
"LPs get a share of the transaction fees on Uniswap v2. This is calculated by how much liquidity is provided relative to the percentage…
Building Your Nest Egg Brick By Brick: Are Micro-Investments Here to Stay?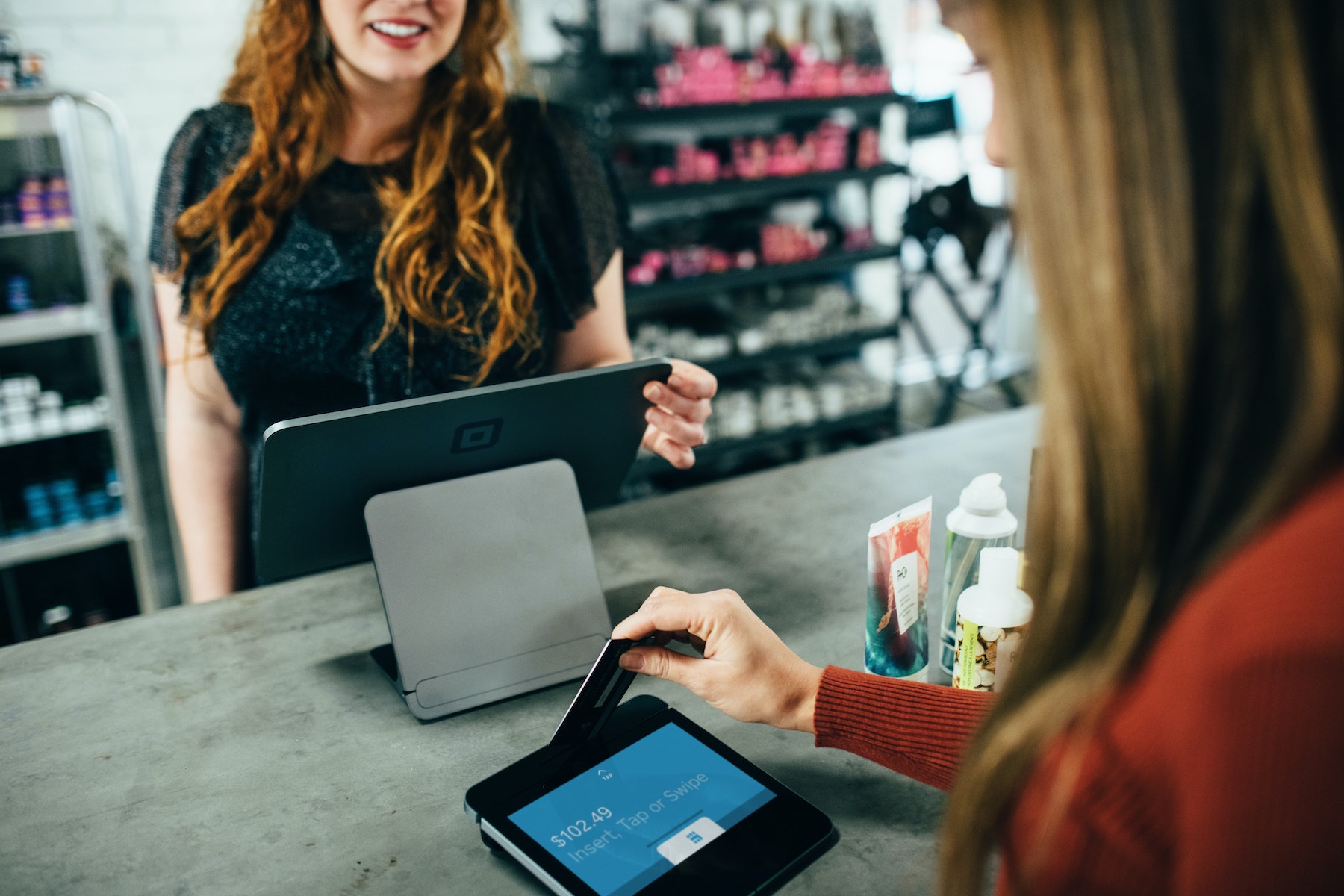 No matter what our goals are, sometimes just getting started can be the most difficult part of building our savings up. When it comes to investing, many of us are wary of parting with our money to generate more financial security in the future. But what if you can build significant savings without even noticing?
That's the aim of the micro-investing apps that have come to dominate online stores across Android and iOS. Today, more fintech startups are working on delivering refined solutions that encourage minuscule investments at a more frequent rate. 
Micro-Investing apps will look to make saving more accessible to young people – many of whom in the UK have little-to-no money tucked away for a rainy day. 
However, the prevalence of money-saving technology and the disruptive chaos of the COVID-19 pandemic appears to have prompted a widespread increase in households saving more of their disposable income:
With micro-investing platforms playing a role in bringing UK household savings back up to five-year highs, is it fair to say that little-by-little investing is here to stay? Let's take a look at how micro-investment platforms could revolutionise how we manage our finances:
What is Micro-Investing
Micro-investing, or sparse change investing, is a relatively new development in fintech. It effectively enables users to put away small amounts of money towards their long, or short, term goals. The idea…
Decentralized Insurance Platform Bridge Mutual to Launch BMI Token on Polkastarter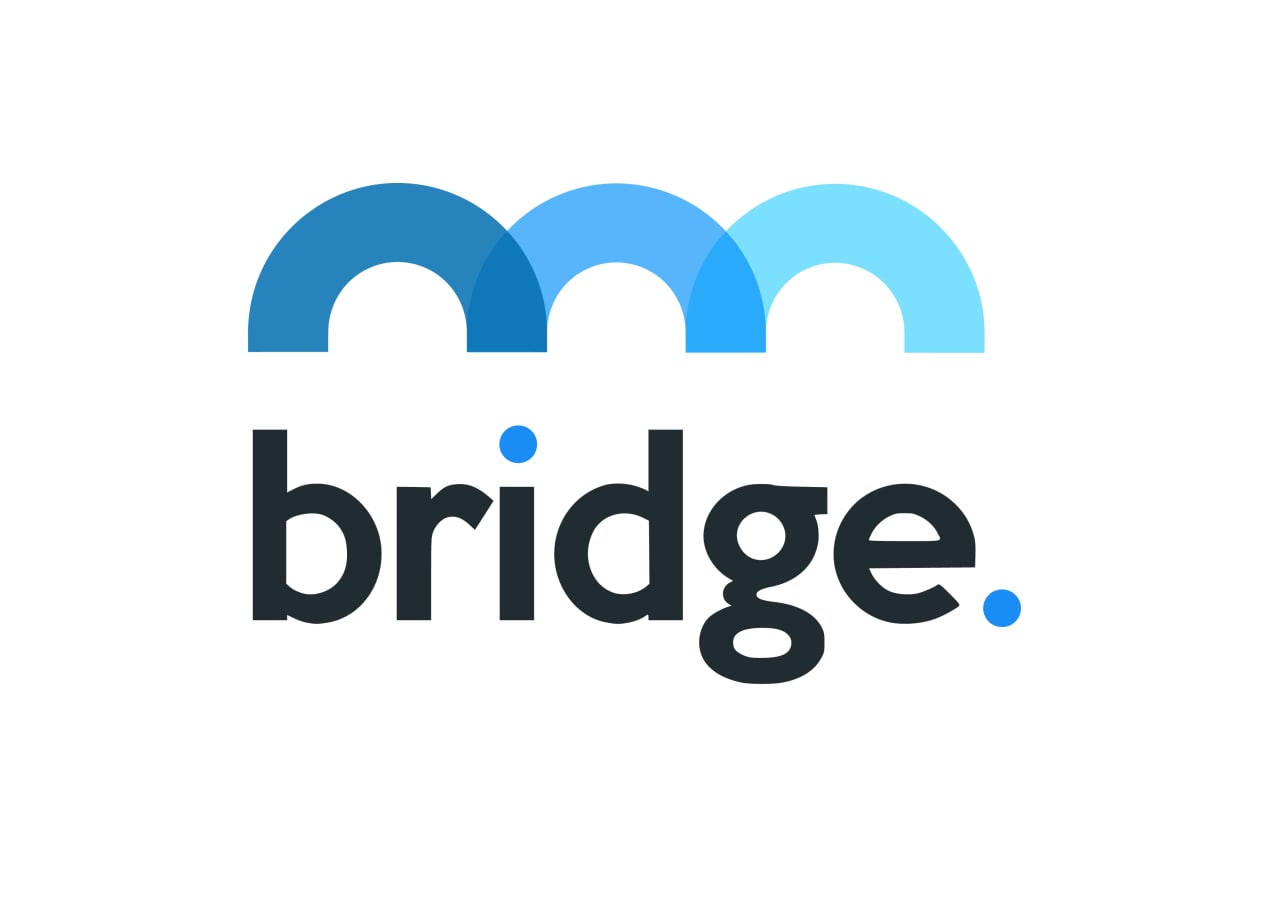 Bridge Mutual, a decentralized platform that allows users to insure stablecoins, has announced that its native BMI token will be launched on Polkastarter tomorrow, January 30.  The Polkadot's decentralized exchange will host an Initial DEX Offering (IDO) for Bridge Mutual.  
"Even the most sophisticated digital asset investors are at risk of losing their funds through various malicious and negligent activities in the blockchain ecosystem. With Bridge Mutual, we believe it doesn't have to be this way. Using Bridge, people can control the risk exposure of their digital asset investments, just as they do with real-world assets. The Bridge Mutual platform allows people to offer and purchase coverage in a decentralized p2p way. We're excited kickstart the launch of the BMI ecosystem with a launch on Polkastarter and creating a better way of protecting digital assets for users all over the globe," Bridge Mutual CEO Mike Miglio said in a statement. 
Bridge Mutual allows users to buy and sell insurance for smart contracts, stablecoins and crypto exchanges, peer-to-peer. Users can purchase insurance via the Bridge Mutual app and then file a claim if their digital assets are lost after a hack. "When users lock stablecoins in Bridge Mutual's coverage pools, those funds are reinvested into popular (and safe) yield generating platforms that return yields to coverage providers. When a claim is approved, stablecoins from the coverage pool goes…