IOTA (MIOTA): Tokyo and the Crypto Market Heartbleed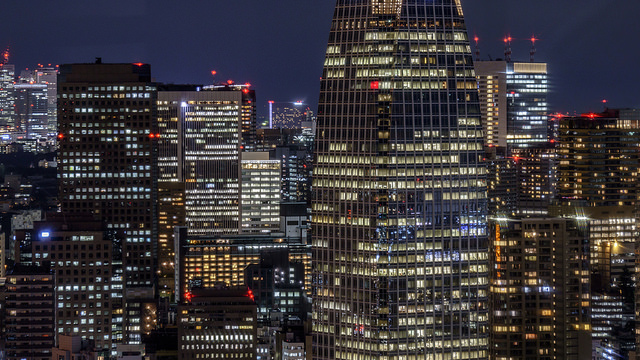 IOTA found itself among a vulnerable crypto market when a hacker attack occurred on Binance a couple of days ago. Although this currency has successfully dodged the heartbleed caused by hackers, it couldn't stay immune to the consequences that followed this pandemonium. As the market is going through a massive dip, IOTA is going down in price as well as the majority of other currencies. The only bright side of the story is the meetup in Tokyo MIOTA is having. So let's see what happened on the market to affect it so negatively and how is IOTA doing these days.
Crypto Market Bleed and IOTA
The last four days can be marked as living hell on the crypto market as there has been a heartbleed in the market. There was a hacker attack attempted on Binance a couple of days ago, which resulted in chaos, of course. This is narrowly connected to the market dip that has been occurring for the last couple of days where many coins were dropping in prices and still are.
What happened is that the hack attack resulted in creating a chaos for many hours on Binance, causing false information to appear, precisely for the unheard Viacoin (VIA). What happened is that the price of Viacoin went up for the unrealistic 152%, selling on Binance for a larger price than it was worth in the first place. During this incident, approximately 30 accounts managed to sell their Viacoin stash under the unrealistic false price that appeared as a result of the intended heartbleed planted by the unknown hackers.
Of course, everyone immediately presumed that Viacoin has something to do with this incident because this coin was the only currency on Binance showing false information about its price. However, the case is completely different as it appeared that the hackers responsible for this attack were targeting Viacoin because this coin is not as popular on the market and has a pretty low liquidity, which altogether matched their plans.
Then, all fingers started pointing at Binance, asking questions and presuming immediately that Binance is not safe enough for a crypto exchange given the most recent incident with the heartbleed. However, there was a confirmation posted online 3 days ago by Viacoin official Twitter account, claiming that Viacoin has nothing to do with the heartbleed, as well as claiming that Binance probably wasn't hacked.
The hackers managed to boost the price of Viacoin by taking advantage of API tools, which gave them the opportunity to push the value of this coin while allowing 30 accounts to sell their VIA coins at the false price to the unfortunate buyers who didn't have a clue about what was going on.
As far as Viacoin concerned, if anything, at least they had their name heard of, although it was all for the wrong reasons.
But, where is IOTA in this story about heartbleed?
Although IOTA wasn't directly affected by the heartbleed that occurred 4 days ago, it was hit by a negative wave of the current market dip that was among everything else affected by this news as well. People are struggling to put their trust in assets that could be so vulnerable, so the prices of different cryptocurrencies are dizzily dropping.
What made IOTA stand out during this heartbleed is the fact that this digital asset was a part of a business camp that occurred in Tokyo.
But while IOTA developers were having a great time in Tokyo, there appeared another reason that further backed up the horrible market dip, also affecting IOTA along the way.
Apparently, the second reason for the market dip was the most recent announcement from the side of SEC – Security and Exchange Commission of the United States.
SEC claims that all cryptocurrencies that are being sold and operated with under the jurisdiction and power of SEC also need to be registered with SEC on a legal basis so that these cryptocurrencies would be eligible for SEC's jurisdiction.
If you remember, there has been a similar case that also caused the market dip a couple of months ago when South Korea announced that it won't accept cryptocurrencies as legal although there isn't a law prohibiting the existence, trading, and usage of crypto values and digital assets.
With this being said, all cryptocurrencies under the territories that come under the jurisdiction will have to get registered with SEC. In case any of the currencies would fail to get registered, there would be only two options left and none of those options sound tempting.
The second option would be to remove all unregistered ICO from the listing, and the third option would be to completely close ICO for trading and operating. That means that the unregistered currencies would seize to exist.
That is how IOTA in all this mess is trying to achieve new technological improvements for IOTA so it would be possible for this currency and its platform to stand out from the crowd and beat the market dip.
IOTA and Tokyo Business Camp                                            
In case you were wondering what IOTA is working on in the Tokyo Business Camp, we will gladly update you on this matter.
Tokyo wants to be viewed upon as on the city hosting global blockchain innovations, so the Business camp was organized where the organization board invited different companies from around the globe that could in any way contribute to their vision by presenting their own projects of innovation and technological improvements.
IOTA was invited as one of such companies and what it was heard from their co-founder is that IOTA is aiming at getting headquarters in Tokyo, Oslo, Taiwan, and Toronto, where Tokyo's Business Camp would make a great introduction for IOTA and their plans for the future of blockchain technology.
The rumors are that IOTA will make a huge success in Tokyo, which might possibly help this currency step out of the market dip and start dominating the market.
Current IOTA Projects
On the behalf of establishing IOTA headquarters in Oslo, IOTA development team is planning on proposing a tempting deal to Sweden. Apparently, IOTA is planning on hosting and developing Sweden's own official digital currency that should be named e-Crown. It is yet to see whether Sweden would be interested in this proposal or it would rather decide to pass.
Another great news for IOTA when it comes to their plans and projects is the testing IOTA technology in Taiwan's city, Taipei. The testing is revolving around issuing digital identification cards for all citizens in form of a project called Digital Citizen Card Project.
IOTA: Price
In the end, all coin holders are on top of everything mostly interested in the price of their favorite coin. IOTA was suffering a great deal due to the recent negative news about the heartbleed on Binance and the SEC's announcement. However, every new day brings new possibilities. IN that spirit, after more than a couple days of falling down in its price, IOTA finally started to recover.
After the latest change in the market demand, this currency started to trade up over 12% against the dollar. That means that this currency can now be bought for 1.43$ per one unit, trading in the green and bouncing off while trying to recover from the latest loss in the market cap.
In case IOTA would to continue at the current pace of growth, trading in the green with the high percentage of growth, this currency should in no time get back to its all-time high and potentially beyond.
We will be updating our subscribers as soon as we know more. For the latest on IOTA, sign up below!
Disclaimer: This article should not be taken as, and is not intended to provide, investment advice. Global Coin Report and/or its affiliates, employees, writers, and subcontractors are cryptocurrency investors and from time to time may or may not have holdings in some of the coins or tokens they cover. Please conduct your own thorough research before investing in any cryptocurrency. Please conduct your own thorough research before investing in any cryptocurrency and read our full disclaimer.
Image courtesy of B Lucava via Flickr
The Crypto Space Once Again Divided Over Bitcoin SV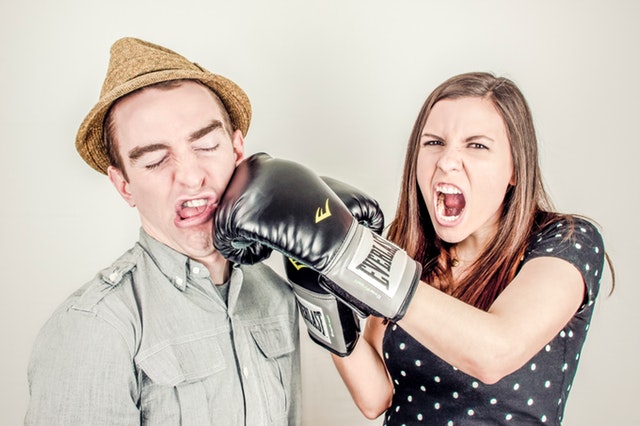 The crypto community is a strong one, one that managed to bring digital currencies from nothing to an industry worth hundreds of billions of dollars. However, while its strength in this regard is undeniable, the crypto community can be just as fragile given the appropriate conditions. With that in mind, the conditions seem to have been set for a new divide, although the cause is once again the same — Dr. Craig Wright and his Bitcoin SV (BSV).
Craig Wright vs. the (crypto) world
Dr. Craig Wright, the chief scientist at nChain, and the creator of Bitcoin SV. has been a well-known and very controversial figure in the crypto industry. Wright was suspected of being Bitcoin's creator several years ago, which is possible because no one knows who is behind the name 'Satoshi Nakamoto.'
Wright was believed to be him, and one theory claimed that he and his friend were responsible for giving life to BTC. However, the theory quickly died out, but not before Wright seemingly liked the idea of assuming the mantle of Nakamoto. He himself started claiming to be Bitcoin's mysterious creator ever since.
Of course, he managed to gather up some followers, but the majority of the crypto community — while confused — did not believe him. Luckily, there is no need for trust, and Wright should easily be able to prove that he…
Are XRP and Ripple Going to Be Worth Anything by the End of 2019?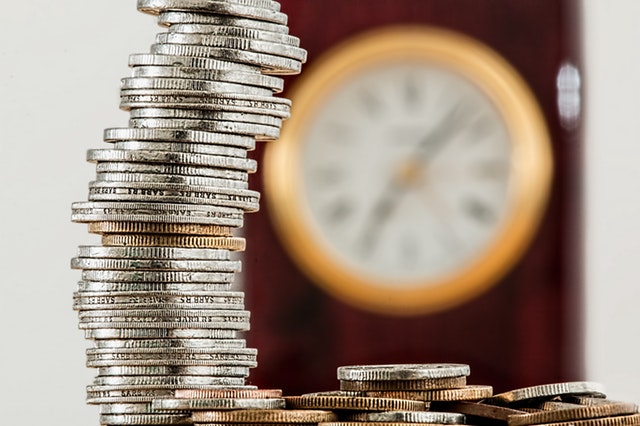 One surprise recently was when XRP took over Ethereum's long-held second place in the Market Cap leaderboards. It quickly went back to its traditional and respectable third place behind Ethereum, but it could be a sign of things to come.
XRP has a lot of clout in the market because of the platform it is based on, which is Ripple. A coin that is used for a very specific purpose and with a long term goal in mind is always going to fare better than others. Litecoin, Bitcoin Cash and others have come about because of disagreements in Bitcoin. Therefore they offer nothing except an alternative to Bitcoin as a pure cryptocurrency, while Ripple (and XRP along with it) has something tangible behind it.
Big Banks Back Ripple
Ripple was created in 2012 for a specific reason. It aimed to become a faster and more efficient method to transfer value between banks and countries. This value can be almost anything from currencies to other instruments. While initially, banks were cautious about investing in the company, recently they have been lining up. The crypto winter has helped with innovation int he industry and Ripple has benefitted immensely for it.
The various payment solutions based on Ripple such as xRapid and xCurrent are seeing a large uptake, and this is having an amazing effect on XRP as a whole.…
Bitcoin, Litecoin, Ethereum, and Ripple On the Rise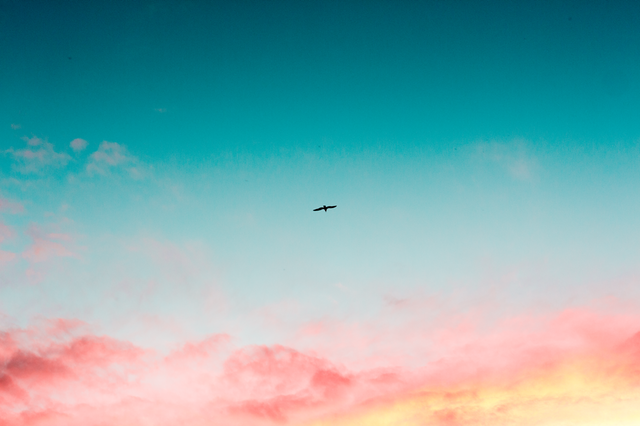 The recent development in the cryptocurrency industry is a rise in price for many of the core digital coins. We believe that the unexpected price hike is due to the renewed interest of the key players in the industry. Many investors, speculators, and traders are rushing into the number one cryptocurrency; Bitcoin like never before. Other altcoins such as Ethereum, Ripple, and Litecoin are not dormant either. The effect of the influx is the soaring prices of the digital coins within seven days.
The price of the crypto leading giant-Bitcoin has increased at 25.74 percent in one week. Ethereum also gained 18.76 percent increase in its price. Litecoin and Ripple also recorded some percentage increase in the tune of 53.20 percent and 16.12 percent respectively. It is no just these few popular coins that have gained in one week. From what we have gathered, 94 digital coins amongst the leading 100 cryptocurrencies are also experiencing the rise in price. This information is according to what TradingView published in April 2019.
According to them also, other cryptocurrencies gained in value while others declined. From their calculations, six digital currencies advanced while ninety-four was on the decline. Also, another information shows that the increase in Bitcoin price has reduced the value of other assets such as bonds and stocks.
The possible reason for the rally
Many people are wondering…