Is Ripple (XRP) In Partnership Talks With JPMorgan Chase & Co. (NYSE:JPM)?
Global Coin Report got wind of a rumor that popular cryptocurrency giant, Ripple, was partnering with another giant in the banking industry. This giant is none other than JPMorgan Chase & Co. (NYSE:JPM). The source of the news reiterated that they could not verify the news for it was only from one source. They needed a second source to fully believe that there was a legitimate possibility of the two giants partnering.
In the report, the source claimed that it was given the information via a note from a Ripple insider that said the following:
"Attempting to send this to you without being outed, but we have had a few discussions with reps at JP Morgan with respect to our capabilities and what we bring to the table should they engage us. Not much more has happened beyond that, but initial talks have actually occurred. That much I can confirm. Super nervous to be sending you this info, but hope that you can keep me anon and protected. Our execs working overtime to put together the biggest partnership headlines as they can. All I got for now. More to come if developments occur."
One possibility of the rumor having some substance can be found on the J.P Morgan Chase website where it has announced that the bank is working on the first New U.S. Payment services in 40 years. This means that the payment system will be 100% built and tested in the United States. One thing to remember is that Ripple is also an American company since inception.
The J.P Morgan website announces the following:
"The first new U.S. payment system in 40 years is coming, and it aims to dramatically simplify processes from transaction initiation through to reconciliation.
Pivotal to this is the way Real-time Payments (RTP) combines immediate funds availability, settlement finality, instant confirmation, and integrated information flows—all in a payment made in seconds. Bringing together speed, data, and communication solves for longstanding challenges."
Any Ripple fan knows that the second paragraph above describes one of their favorite cryptocurrency ledgers: The Ripple (XRP) ledger. The part that gives it away, is the settlement in seconds. We all know that it is only Ripple that can currently settle transactions in 3.3 seconds or less. Ethereum takes anywhere from 2 minutes and above; Bitcoin takes close to an hour; with traditional Swift taking 2 – 3 days.
But The J.P Morgan website did not say the payment solution is blockchain based.
If the above statement crossed your mind when reading this, let us dwell deeper on recent patents filled by J.P Morgan Chase.
On May 3rd, J.P Morgan Chase filed a patent application with the U.S Patent and Trademark Office (USPTO) with respect to a new network that will use DLT (Distributed Ledger Technology) for intra-bank and inter-bank settlements. This hints directly towards blockchain technology.
But could they be creating their own network rather than using Ripple?
The above statement is true. J.P Morgan could indeed start work on its own ledger. But will they sacrifice the time spent to create one? Ripple recently admitted that it has worked on its ledger for 6 years. J.P Morgan will not spend that much time doing R & D (Research and Development) as the competition out there, decides to revolutionize banking using Blockchain technology and adopting Ripple products on a daily basis.
Putting it all together, there is a rumor that J.P Morgan Chase and Ripple are in the midst of partnership talks. Furthering that rumor yields more arguments for the partnership than those against it. As is the case with everything in the crypto-verse, only time will tell if this is indeed legitimate information or just another rumor.
For the latest cryptocurrency news, join our Telegram!
Disclaimer: This article should not be taken as, and is not intended to provide, investment advice. Global Coin Report and/or its affiliates, employees, writers, and subcontractors are cryptocurrency investors and from time to time may or may not have holdings in some of the coins or tokens they cover. Please conduct your own thorough research before investing in any cryptocurrency and read our full disclaimer.
Image courtesy of Pexels
4 Best-Performing Cryptocurrencies in the Current Bear Market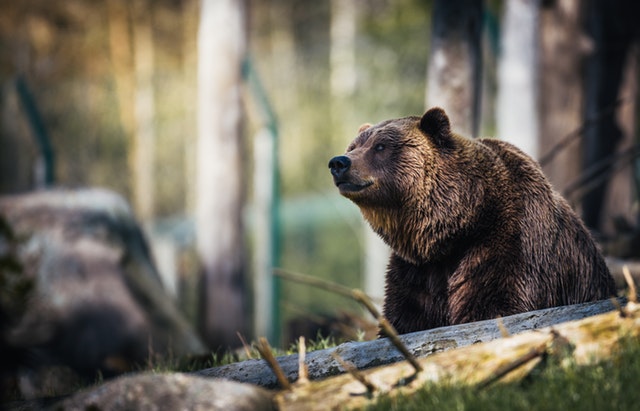 Cryptocurrencies have been experiencing a strong return of the bearish trend for weeks now, and only now does it show signs of weakening. However, experts believe that the situation will not repair itself so easily and that prices will remain low for a certain period.
However, when bear market strikes, the sentiment gets most bearish when the trend reaches the bottom. Everyone starts selling, and while short sellers can make a profit in this situation, analysts usually warn that the sale will only knock the prices down even further. Since most of the crypto-related news is already negative at this point, such predictions often make sense.
However, there is still one thing to keep in mind, which is the fact that when downtrend enters a capitulation, that often signals that a new bottom has been found. That is the perfect time to actually go against the bearish trend, and start buying. It is also a good opportunity to abandon the coins that seem too risky, and do not seem to have that bright of a future ahead of them.
Bitcoin has dropped by 87% from its all-time high, which it hit back in January. However, the rest of the market dropped with it, and it never lost its dominance, which still remains above 50% of the total market cap. In other words, while its price may have sunk to lows that were not seen for a while now, it…
Will The Stock Market's Bearish Outlook Affect The Cryptocurrency Market?
About 3 months ago I was reviewing what was happening in other markets as the cryptocurrency market kept falling. So I opened up TradingView and what I saw was something so incredible I had to look a second time, I thought I had opened up the BTC/USD chart but it had not yet fallen. I was a bit confused, but I realized my TradingView opened to the DOW, at the time it was looking extremely euphoric and then upon a little more research I saw it was in the longest bull since its conception.  I instantly wanted to see does this just apply to the Dow Jones or does it also apply to the likes of the Russel, S&P500, Nasdaq, Vanguard and then I even looked at the housing market. What I saw I am honestly going to say baffled me, what was there before me was a perfect opportunity, I knew that soon the stock market would fall and started letting people know about hedging.
Last year for many was a huge learning experience and even if many lost money, they learned about financial markets for the first time and may have bought their first ever investments. This was a huge plus for many people who were labeled noobs or noob investors. Why you may ask? Well, the simple answer is that noobs tried investing for the…
HODLing Stellar Is A Good Plan For 2019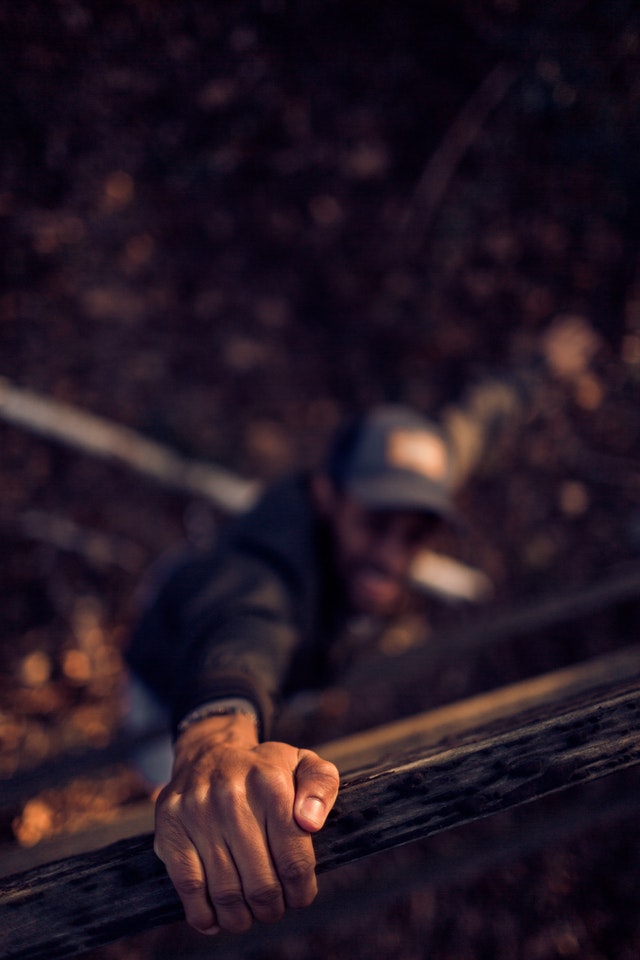 HODLing, or holding on to a certain asset or assets has always been an extremely useful investment strategy, even before cryptocurrencies were even imagined. Now, with the market being more uncertain than ever, many are wondering what is the right thing to do with the coins in their possession.
Of course, things change depending on the coin in question, but today, we are going to talk about why it is a good idea to hold on to your Stellar (XLM) in 2019.
Why You Should Hodl Stellar (XLM)
The crypto market is rich with hundreds, and even thousands of different projects at this point, and separating valuable ones from those that are destined to slowly fade away can be tricky. However, even the biggest skeptics believe that Stellar is a coin that is here to stay.
XLM was first launched in 2014, and for a long time now, it has been among the top 10 cryptos by market cap. It is an open-source, decentralized protocol that allows users to send fiat currencies by using cryptocurrency as a method of transport. In a lot of ways, it is very similar to XRP. However, the biggest difference is that Stellar aims to offer its services to regular people, while XRP is more interested in working with banks and financial institutions.
Nevertheless, sending money, especially when it comes to cross-border transactions, is in dire need of change, and both of these…