Is Ripple (XRP) Welcoming Allvor to the XRP Ledger?
Ripple (XRP), the third-best currency in the world according to the global coin report, has been offered integration from Allvor Project. Allvor decided to go for Ripple as their choice of powering-up their currency given the fact that XRP Ledger is said to be the best performing and the most functional database technology to be made by far.
Allvor is generally focused on e-commerce so it is no wonder that the Allvor team concluded that XRP Ledger would make a top choice as Ripple is focused on delivering fastest transactions via its blockchain network. As the team behind Allvor project is promoting this currency as the first XRP-powered currency available on the market, we are extremely interested in finding out more about Allvor and Ripple's partake in this matter.
Ripple and Allvor                         
It seems that Allvor is offering integration to the team behind Ripple, considering that this kind of integrating is necessary in the world of digital assets if the parties involved want to see further progress being made in the field of blockchain-based technology and operations.
Regarding the matter of having Allvor integrated to the XRP Ledger and powered up by Ripple's technology, the representatives from Allvor team stated that Ripple had no initiatives in this matter as well as that the mentioned integration wasn't brought up by Ripple. The team behind Allvor Project further stated that the project they are planning on presenting is in any way sponsored or initiated by Ripple or anyone from the Ripple's dev team or the team of representatives.
Allvor is already branding their currency as the first currency ever to be powered up by XRP Ledger, which is in their opinion (but not only including their personal opinion) the best-distributed database ever to exist on the market.
Since Allvor will be mainly focused on e-commerce and everything related to this branch of trading, getting accepted on XRP Ledger would probably sky-rocket their current and help them achieve any possible goals they have listed in their roadmap.
Given the fact that Ripple makes up for maybe the fastest platforms when it comes to processing transactions, getting powered up by XRP Ledger would definitely aid Allvor in any ventures it might have installed.
For now, the team has stated that their optimal and primary goal would be to encourage the integration of different blockchain-based platforms, so that many different decentralized ecosystems would be interconnected with the ability to exchange data, trade assets and values, and much more.
Their initial objective within this goal is to make ALV usable and widely used for these integrated networks that they are planning on bringing together. The first step towards this case scenario would be getting accepted on XRP Ledger.
Moreover, the Allvor team added that they will also use ALV to encourage designing tools that would serve the purpose of enabling communication between the interconnected networks. They added further that this case scenario would be possible through Ripple's XRP Ledger as this ledger possesses all the technology needed to make intercommunication more than potentially possible.
Allvor, Ripple and the Internet of Value
To make a long story short while staying updated on what the Internet of Value stands for, we can simply say that the Internet of Value represents a digital ecosystem that enables users to exchange and trade values as fast and as simple (and as cheap!) they would send an email.
The Internet of Values is another one of Ripple's projects that Allvor believes it would make a great choice for its e-commerce ventures as well. So, that means that the Allvor team is planning on taking advantage of the IoV technology as well, so they could enable their users to exchange goods and trade with value in real-time just like it is possible to make safe, fast and cheap transactions through XRP Ledger.
Further on the matter of having ALV hosted on XRP Ledger, the Allvor Project team stated that they are not planning on having an Initial Coin Offering. This is an odd case because the majority of coins and tokens being launched and created always organize a crowdfunding sale so they would be able to launch their currency as an ICO and put a price on it.
In oppose to the traditional need for ICO whenever a coin or a token is launched, the team behind Allvor stated that they will not be collecting funds for launching their ICO. Instead, they are going to have ALV tokens being directly distributed to Ripple users and holders. This can be easily achieved by using the Initial Distribution feature.
The team behind Allvor has already taken the first step towards their objective regarding blockchain-based integration, so their tokens, ALV, have been distributed to XRP holders on March 27th of 2018, which was approximately a week ago from the time of this writing.
Whoever owned XRP at this moment and on this date, they were entitled to getting ALV tokens distributed through XRP Ledger.
Ripple Users Getting ALV Tokens
On March 27th, all users that were eligible to apply for the program of getting first ALV tokens distributed through XRP Ledger. In this case, ALV tokens were being handed out in accordance with the amount of XRP the applicants had.
However, the number of available ALV tokens is one million ALV, which means that the program would only be able to distribute this amount of tokens at the current moment, not a token more, which means that the amount is strictly limited.
How is Ripple doing at the Current Moment?
Although the curiosity kicked in with giving birth to a need of finding out more information about ALV tokens and the Allvor project, we are interested in finding out how Ripple is doing at the current moment.
After the latest change in the market, XRP has fallen down by -2.54% against the dollar. That means that XRP is now trading in the red while it also fell down against BTC by -1.60% during the 24 hour period.
At this moment, you can purchase one unit of the third-best currency for 0.49$.
We will be updating our subscribers as soon as we know more. For the latest on XRP, sign up below!
Disclaimer: This article should not be taken as, and is not intended to provide, investment advice. Global Coin Report and/or its affiliates, employees, writers, and subcontractors are cryptocurrency investors and from time to time may or may not have holdings in some of the coins or tokens they cover. Please conduct your own thorough research before investing in any cryptocurrency and read our full disclaimer.
Image courtesy of Andre Mercier via Flickr
Bitcoin, Litecoin, Ethereum, and Ripple On the Rise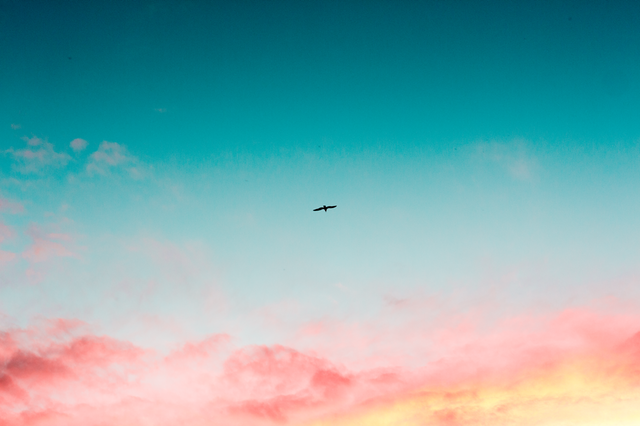 The recent development in the cryptocurrency industry is a rise in price for many of the core digital coins. We believe that the unexpected price hike is due to the renewed interest of the key players in the industry. Many investors, speculators, and traders are rushing into the number one cryptocurrency; Bitcoin like never before. Other altcoins such as Ethereum, Ripple, and Litecoin are not dormant either. The effect of the influx is the soaring prices of the digital coins within seven days.
The price of the crypto leading giant-Bitcoin has increased at 25.74 percent in one week. Ethereum also gained 18.76 percent increase in its price. Litecoin and Ripple also recorded some percentage increase in the tune of 53.20 percent and 16.12 percent respectively. It is no just these few popular coins that have gained in one week. From what we have gathered, 94 digital coins amongst the leading 100 cryptocurrencies are also experiencing the rise in price. This information is according to what TradingView published in April 2019.
According to them also, other cryptocurrencies gained in value while others declined. From their calculations, six digital currencies advanced while ninety-four was on the decline. Also, another information shows that the increase in Bitcoin price has reduced the value of other assets such as bonds and stocks.
The possible reason for the rally
Many people are wondering…
Crypto Market is Not Free from the Bearish Trend Yet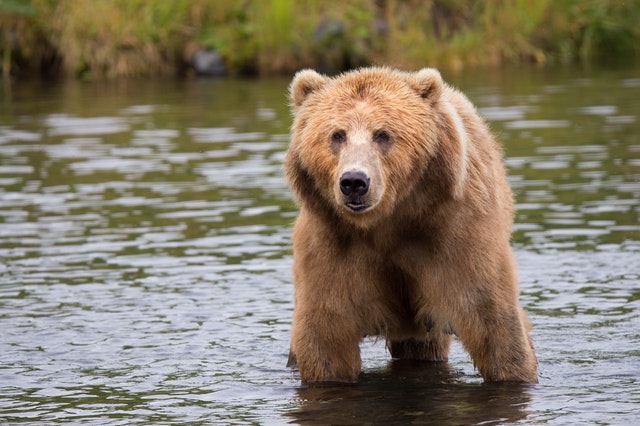 Investors and traders are still speculating over the bullish trend that shook the market this past seven days. However, amidst the joy of the price hike in the industry, some people are still cautious. A crypto trader with the twitter handle of BTC_Macro is advising other players in his tweet to be careful. According to him, the bearish cryptocurrency market is not over yet.
In the tweet, the user admonished players in the market not to listen to the people saying that the bears have given up. It went further to say that Bitcoin may still plunge uncontrollably anytime even if it breaks the $6K mark. When this occurs the twitter user continues, any scenario may occur. The advice is that players in the crypto market should be on the neutral side. According to the user, it is not safe to be on the bullish side or the bearish side. Instead, players should be on their toes without bias.
How Trader reacts to price movements
Over time, it has become evident that many traders usually go against the market majority during bearish or bullish trends. Well, there is usually some logic backing up the reactions.
It is true that we have seen the longest bearish trend in the history of cryptocurrencies. Everybody who has a stake in the crypto market is expecting the day of the bull's rise…
The Interoperability Problem of Blockchain May Soon Be Over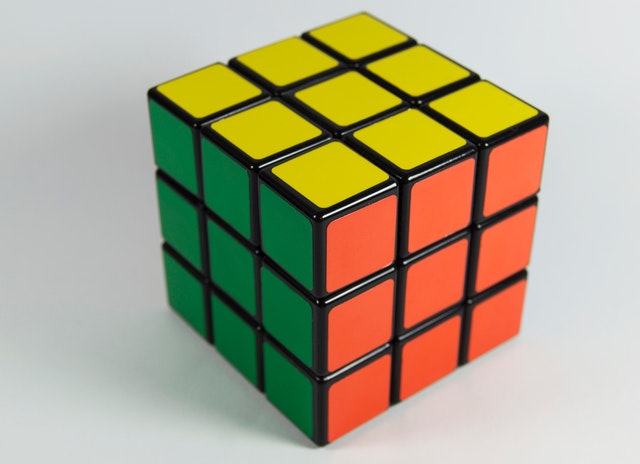 Crypto traders have certainly had a rough time since early 2018. The markets have tanked resulting in large losses for nearly everyone involved in the market. While that's bad, what's even worse is the fact that many projects have failed to deliver on their roadmap. Blockchain technology has been hailed as the next great advance in technology. And while many companies are making strides toward fully implementing blockchain-based technology, there is still a long way to go. As promising as blockchain technology is, there are still limitations that need to be addressed.
Limitations of Blockchain Networks
Although blockchain technology is certainly the future, the existing technology will need to be improved before it can go mainstream.  A few of the current limitations include:
Limited Scalability – Blockchain networks have consensus mechanisms that require each node to verify a transaction. This verification requirement slows down the network and limits the total number of transactions that can be processed.
Limited Usage – Each blockchain network was created with specific usage in mind. Because of the limited number of use-cases, each network eventually suffers from a never-ending loop of limited adoption. In the end, this causes low awareness.
Lack of Interoperability – At present, individual blockchain ecosystems are unable to communicate with each other. If a blockchain network attempts to retrieve information from an external (outside the "chain") source, each node would have to…