Litecoin (LTC): A radiography for everyone interested in cryptocurrency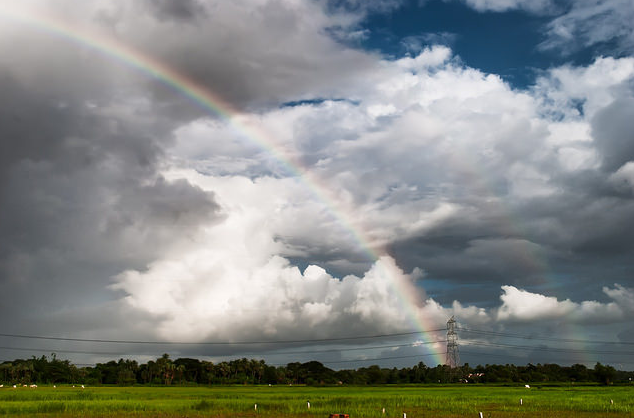 How much do you really know about cryptocurrencies in the market, honestly? This is an important question because many coins have a particular purpose and you can only asses their value if you can judge whether they're delivering on their purpose or not. This is true of Litecoin (LTC) as much as of any other asset so let's delve into it a little in this article. That can give you confidence in the way you are managing your digital assets, especially Litecoin.
LTC 101
Litecoin (LTC) got created by Charlie Lee. Mr. Lee who was a software engineer at Google and Engineering Director at Coinbase so his credentials are immaculate when it comes to either computer science or cryptography. LTC is used for direct transactions between individuals or businesses without any third-party intervention (such as a bank). Exchanging Litecoins is no harder than sending emails.
This currency is known as Bitcoin's little brother or as Bitcoin silver (the original Bitcoin being gold). Why is it called Litecoin? Because it's Bitcoin, exactly, only lighter in terms of the mining power it requires.
What is Litecoin's purpose?
Just as it's with Bitcoin, Litecoin gives you total control over your wealth. When was the last time you tried to withdraw $10000 in cash? Maybe you haven't but if you tried (and could) your bank would either deny it or make you jump through hoops. You'd be reported to fiscal authorities at least.
Why should that be so? Isn't it your money in the end? Yes, but the bank imposes daily, weekly and monthly maximums for the cash you can withdraw. Also, you can't spend as much as you want daily, only as much as your bank allows. If you want to spend or withdraw more you have to ask for your bank's permission and give them a very good reason.
The thing is: it's your money. You've worked hard for it. So why can the bank tell you how much you can spend per day, week or month? Besides, the bank charges you for transactions, and it charges you commissions every month because they're keeping your savings "safe" for you.
Bitcoin and Litecoin remove this problem. You don't need to ask them for permission. If you have the coins, you can spend them anytime you want in any amount you want. The Litecoin system gives you full control of your assets without any red tape to cut. Is it reliable and secure? Of course, it is, that's the point in the blockchain.
Is Litecoin better than Bitcoin?
In order to answer this question, we must first explain the difference between both coins.
We start with speed and cost. A Litecoin transfer costs about $0.05 and takes 2.5 minutes to be settled at max. Bitcoin takes 10 minutes (if you're lucky, it can be up to an hour) and is ten times more expensive.
Is that much of a difference from $0.5 to $0.05? Maybe not, but that's not the only factor. But if you're using either coin to transfer sums as small as five USD why should you pay and wait more time if you could do it quicker and cheaper?
Litecoin is indeed better because of costs and transaction speeds. Bitcoin is still and will remain, the mother of all coins, so it pays to be in Bitcoin. The fact remains that many other tokens are cheaper and faster than Bitcoin and Litecoin (think Cardano, Tron, XRP, XLM, among others) but they're not as famous.
So what's with all this interest in Litecoin, anyway?
Bitcoin is considered to be a way to store wealth, and Litecoin too. But hedging your bets is always a good idea. As they say, don't put all your eggs in a single basket.
Litecoin is now the world's seventh digital asset in terms of market capitalization at $3,197,008,940. It's a far cry from Bitcoin to be sure. But it's still one of the most solid options you can find in the cryptosphere.
What's next for Litecoin?
There's further development in Litecoin's plans. Next comes the implementation of "confidential transactions" which means that the transaction's amount will be available only to the sender and the receiver. Nobody else will be able to figure it out because "Litecoin values these personal liberties and putting you in complete control of your money".
We hope you understand the Litecoin project in a better way now, but if you are still interested in getting some more details, and see the live official updates from the Litecoin team, you can always download the Totem app at Google's play store.
For real-time trade alerts and a daily breakdown of the crypto markets, sign up for Elite membership!
Disclaimer: This article should not be taken as, and is not intended to provide, investment advice. Global Coin Report and/or its affiliates, employees, writers, and subcontractors are cryptocurrency investors and from time to time may or may not have holdings in some of the coins or tokens they cover. Please conduct your own thorough research before investing in any cryptocurrency and read our full disclaimer.
Image courtesy of Flickr
Top 3 Cryptos to Serve as an Alternative to Bitcoin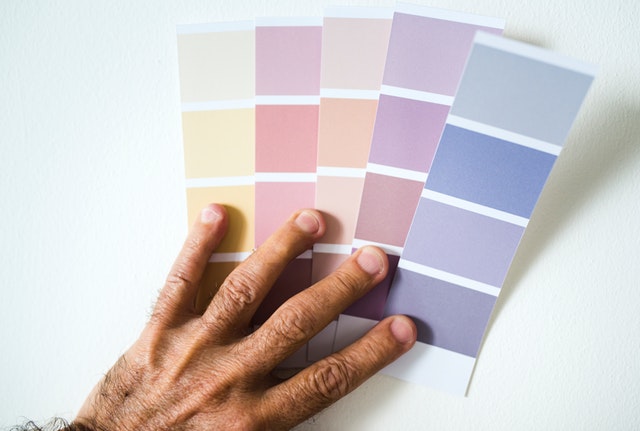 The crypto market continues to struggle on its way of reaching mass adoption, with most people focusing on Bitcoin. However, Bitcoin still has its fair share of problems, a few of which are quite challenging, with no guarantee that they will ever be fully solved.
While Bitcoin is, and has been the largest cryptocurrency from the moment it was created, there is no guarantee that it will remain at the number one spot forever. While this is mostly what skeptics tend to say, it is still a possibility that cannot be ignored. With that in mind, here are top 3 cryptos that might serve as an alternative to Bitcoin in the future, or maybe even now, considering how high its fees are, and how long its waiting periods tend to be.
1. XRP
XRP has become known as a 'remittance coin' due to its goal of providing better, faster, and cheaper international transactions. It was created by a company called Ripple Labs, and so far, it has been one of the best ways for sending money cross-border. It works in combination with Ripple's products such as xRapid, fueling it and allowing for near-instant transactions at low fees.
The company has decided to offer its products to banks around the world, and most of the financial institutions decided to accept the offer. This is their way of trying to…
Why HODLing XRP, BAT, and EOS is a Smart Idea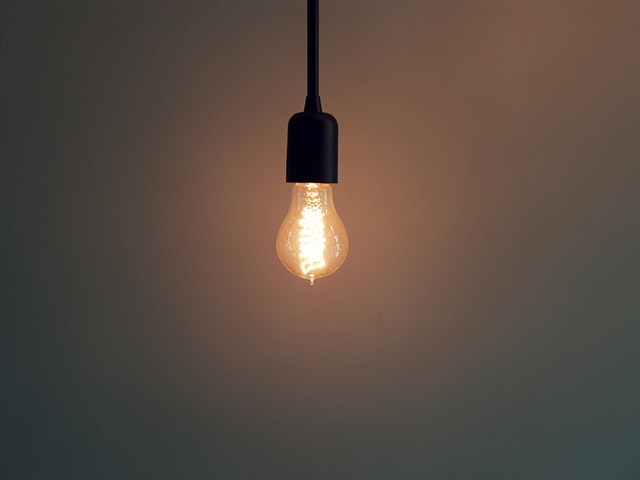 The crypto market continues to grow, even though the prices of its many coins were severely damaged during the so-called 'crypto winter' of 2018. Even so, the market has grown a lot, and it currently features over 2,100 digital currencies, all parts of their own projects, with a goal of making an impact and entering the mainstream.
Of course, it goes without saying that not a lot of these coins have real potential. Many of them came to be during the ICO craze of 2017 and early 2018 when investors were willing to buy just about any coin. As a result, new startups emerged, each offering its own cryptocurrency. Most of these coins are believed to be bad projects with no future, with only a matter of time before they are declared 'dead.'
However, there are several coins out there which are worthy of investing in, as well as HODLing on to them. Three such coins that we will focus on today are XRP, Basic Attention Token (BAT), and EOS.
XRP
Let's start with XRP. This is a coin created by a company called Ripple Labs. As a result, the coin has a strong connection to the company, which many have taken as proof that it is not a real cryptocurrency, that it is centralized, and that it will eventually fade away as a bad project.…
Why XRP is Worth Much Less than What Fans Expect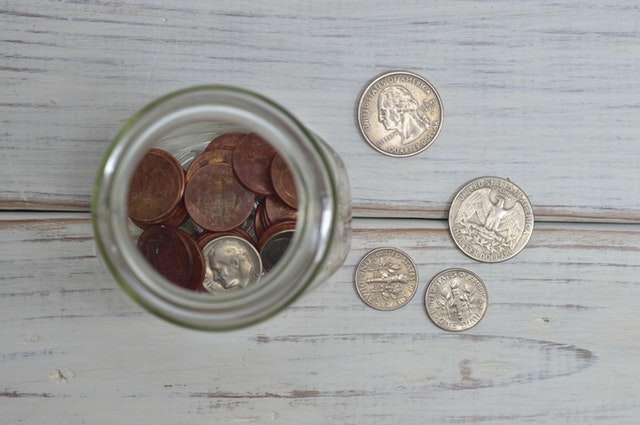 The crypto world is currently facing an uncertain situation as a result of XRP value. Many fans of the digital currency are arguing that the worth should be higher than what it now. A poll taken by Twitter this year showed that 80% of the participants want XRP to be higher than Ethereum. The participant preferred the digital currency to occupy the second largest position against what experts thought. Since XRP has not offered much to improve its reputation, the participant's reaction was surprising indeed.
From what we have seen so far, one question to ask is, why does the cryptocurrency have many supporters? The simple answer is that Ripple focuses on offering remittance services to its fans more than other digital currency. The company offers many products of which one known as xRapid a cross-border payment service impress many supporters.
Why Fans expect an increase in value
Weiss Ratings did not hide the fact that their agency is not supporting Ripple. However, they admitted that the global payment platforms which the cryptocurrency created are commendable. This commendation proves that Ripple has been impactful in that area of blockchain tech application. Also, the players in the community have seen these achievements as well. Therefore, it is not a surprise that they expect an improvement in the market cap and price of XRP
Many people have raised arguments…