Litecoin is Modified but a Better Bitcoin, Here is Why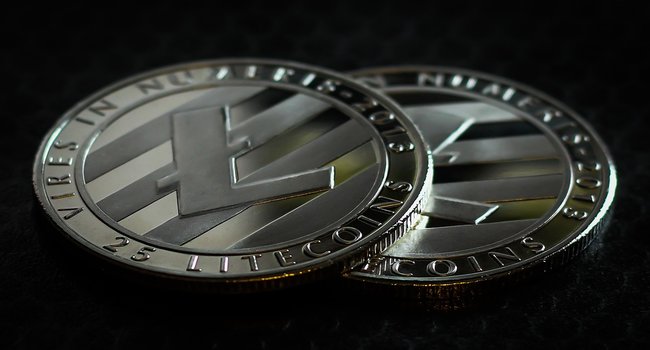 Bitcoin came as a fantasy and it was something never touched by the finance monarchists, simply made by people for people. An autonomous option to exchange money around the world in a fast and cheap way. Now the giants from the corporate field see Bitcoin as something futuristic in the global payment market.
However, even with all this fame, Bitcoin has a few issues. For instance, The first one takes 10 minutes to generate a block. Besides this, bitcoin's total supply limit is 21 million. It's clear that there are few flaws. Still, they deliver imperfection in apparent perfect digital currency.
Litecoin is also known as the better edition of bitcoin. It was launched three years after Bitcoin came to existence. The genius who invented the Litecoin is an ex-Googler Charles Lee, who made a twist in Bitcoin's open source code. That's why Litecoin is a better real-time currency.
Litecoin Vs. Bitcoin
As is known Litecoin is a decentralized peer-to-peer cryptocurrency as Bitcoin. Not being controlled and operated by someone or something. Because of its user-centric benefits, it has become fast and the second traded cryptocurrency, keeping its place even these days. In fact, many call bitcoin as gold and litecoin as silver.
Users noted the transaction confirmation time for Litecoin is like four times faster than Bitcoin. Besides this, miners prefer mining Litecoin because of less block generation time 2.5 minutes.
Moreover, Litecoin uses an S-Crypt algorithm having a sequential memory a function made by Colin Percival. This function has a huge advantage compared to Bitcoin's SHA256 algorithm. With huge advantages when we talk about cost-effective mining and speed techniques. So, an individual miner can opt to mine Litecoin over Bitcoin, an option that will save him time and money.
How to Mine Litecoin?
When it comes to mining, it's not too different to mine a Litecoin than a Bitcoin. Still, mining Bitcoin in the past time became expensive. Mostly when the new ASIC machines came and begun solving blocks fast and low electricity consumption. However, the ASICs its quite expensive adding more headaches to miners' investment.
For this kind of moments, scrypt mining is the best option for miners and can be made with a GPU machine or a CPU. There are also some specific ASIC miners made for Scrypt coins. However, because of their low-performance rate they dropped. It's known that scrypt is a memory eater method. But cryptocurrencies can still be mined home on a PC with a powerful graphics card. Note that laptops with integrated graphics cards are no option for mining Litecoin.
How to set a Litecoin Wallet?
Before you begin mining Litecoin, you need something very important to store them, a wallet is the best option to keep it secured. Besides storing miners, money can be used for transferring Litecoin. The downloading process of a wallet is as downloading a MAC or Windows application. There are many open-source and independent Litecoin wallet software available as:
Litecoin QT ( for Mac OS X, Windows, Android, Linux/GNU, and Blackberry)
Electrum Litecoin
What Hardware to choose?
If you don't feel rich enough, you have a chance of using special mining hardware to mine Litecoin. So, you'll rely on your CPU or CPU+GPU. Still, it's better to try much more expensive GPU machines, they have better features for calculating than the CPU machines.
Litecoin's mining software
After passing all the above steps, you'll need software to begin mining Litecoin. The most accessible ones on the market are CGMINER and CPU MINER. To boost your block solving power you can use them both.
To trade or hold?
After a day of mining Litecoin, your earnings can be either held or sold in the trading market at a good price. The price of Litecoin has a slight decline compared to last year. But it's close to reaching the Bitcoin price soon. That it is why is good to watch the technical aspects and fundamentals of Litecoin price before you move on to sell in the market. But you can be a believer and keep them. You can choose to exchange Litecoin on the internet or any other way that will sell them.
For real-time trade alerts and a daily breakdown of the crypto markets, sign up for Elite membership!
Disclaimer: This article should not be taken as, and is not intended to provide, investment advice. Global Coin Report and/or its affiliates, employees, writers, and subcontractors are cryptocurrency investors and from time to time may or may not have holdings in some of the coins or tokens they cover. Please conduct your own thorough research before investing in any cryptocurrency and read our full disclaimer.
3 Altcoins That Are Outperforming Bitcoin and Will Likely Face Consequences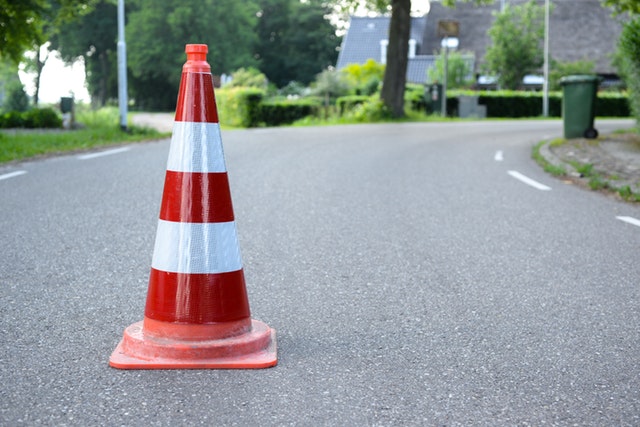 The crypto market is going through a period of massive recovery in the past few months, which has caused the investors' optimism to return. While all eyes are on Bitcoin (BTC), as usual, the largest coin seems to be struggling with a major resistance level at $8,000 at the moment. While this level was breached a few times now, every breach resulted in a correction.
At the time of writing, BTC is approaching this level yet again, with its current price being at $7,985,79, and rising further. The price managed to grow by 1.06% in the last 24 hours, and will undoubtedly hit $8,000 in a matter of hours, if not sooner.
However, while Bitcoin continues to remain volatile and struggles with waves of growth and decline, there are some altcoins that are not following its path. Of course, most of them are performing in pretty much the same manner as BTC, as they always had. But, a few coins have actually managed to outperform Bitcoin in recent months.
While optimists believe that this might lead to decoupling from Bitcoin — something that only Binance Coin (BNB) managed to pull off up to this point — it is likely that there will be consequences for these cryptos. This likely means that a price drop for these specific coins awaits somewhere in the near future, as outperforming BTC…
Why Binance May Be Crucial for Tron (Trx) to Reach $1
TRON (TRX) has been one of the most popular crypto projects in the past year. The coin has received a lot of attention from the entire crypto community, and although the impressions may differ —  the fact is that TRX is one of the most talked-about coins, even today.
However, while the project managed to achieve a lot in less than a year — launch its MainNet, start multiple massive projects, launch dozens of dApps, hundreds of smart contracts, its own DEX, new token, and more — its price remains quite low. Undoubtedly, one of the reasons for this is its massive supply. TRX circulating supply is over 66 billion coins, while the total supply is over 99 billion.
Even so, the coin is believed to be massively undervalued, with its current price sitting at $0.028129, according to TradingView. This price, together with a market cap of $1.88 billion, pushed the coin out of the list of top 10 largest cryptocurrencies, and it currently sits at 11th spot. But, many believe that this is not a permanent position for TRON. In fact, its community believes that it is only a matter of time before TRON rises through the ranks, and its price hits $1. And, the way for the coin to achieve this is believed to be through Binance.
TRON and Binance
Binance is one of the world's…
Why Tron (TRX) Price Won't Remain Low for Long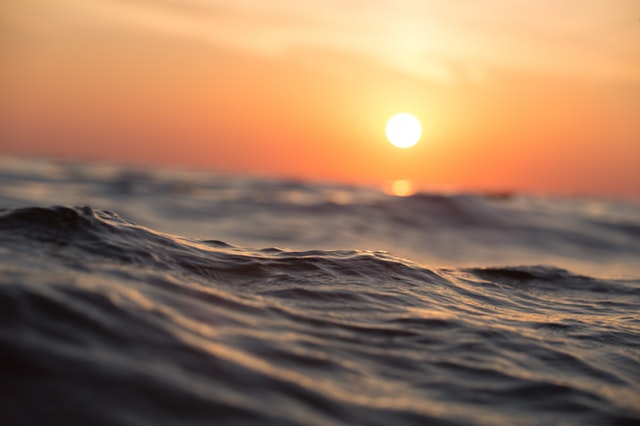 TRON (TRX) has been one of the most popular cryptocurrencies in recent years. The project has achieved a tremendous amount of success in less than a year, and while the first birthday of its MainNet is approaching, TRON certainly continues to impress to this day.
With that said, its price is still noticeably low, and many would agree that the project is heavily undervalued. The low price even allowed other projects to push it out of the top 10 list, with TRX currently being the 11th largest cryptocurrency by market cap. However, it is likely that TRON will not remain undervalued forever, and that its price might soon see a surge that its entire community has been waiting for, for a long time now.
Why TRX might see growth soon
As many undoubtedly know, TRON is a lot more than just a cryptocurrency. It has developed a massive ecosystem, which offers a development platform for coins, smart contracts, and dApps. It also acquired BitTorrent last year for its Project Atlas, which will allow torrent users to earn crypto through participation in content sharing.
For this purpose, it also launched BitTorrent (BTT) token, which saw its launch on January 28, 2019 on Binance Launchpad. This was dubbed the most successful ICO in history at the time, although several coins launched since then have broken its record.
In addition,…