NEO Coin Hidden Potential Revealed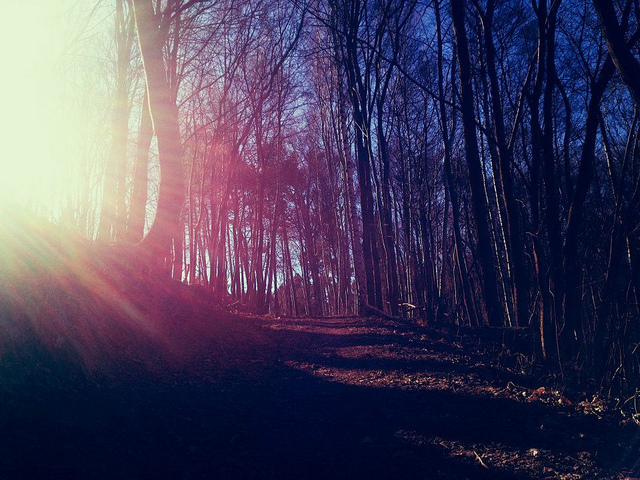 After cryptocurrencies became prominent in the last few years, so did their numbers, and we currently have almost 2000 different digital coins to choose our favorites from. While this is a good thing from one angle, it can also be a bad thing for another.
The rise in many cryptos shows that the interest in them is big. Different coins and blockchains are dedicated to solving different issues, which is seen by many as a step in the right direction.
However, this also makes it harder for investors to focus on a single coin, with so many others being there to distract them. Furthermore, it often happens that the true potential of one coin gets unnoticed due to the fact that the crypto is buried in the sea of other digital assets.
NEO is one such coin, and many believe that it is hugely undervalued. While NEO does have its own loving community, it would appear that the majority of investors are not aware of NEO coin true potential. Because of this, the investors are missing out on a great opportunity, while NEO's way to greatness receives even more obstacles than the crypto would usually have to face.
With that in mind, we believe that NEO deserves more attention, especially when it comes to its finest aspects. It is a high-quality coin with a real chance to be a moonshot, and it just needs to be recognized as such.
About NEO
NEO Coin was founded back in 2014 and was created by Da Hongfei under the name of Antshares. After a while, it changed its name to NEO, and it upgraded its smart contracts to a much better quality. Its goal is to create a fully-functional smart economy which would integrate digital assets, smart contracts, digital identities, and more. This smart economy would be functioning as a P2P network, with no need for a middleman in any sort of transactions.
Since its creation, NEO has gathered an excellent team, great technology, numerous unique features, and has become very developer-friendly. Its community of programmers has grown a lot over the years, and the coin has supporters all around the world.
Now that we know the basics, let's take a look at some aspects of NEO that actually make it a potential moonshot. In the end, you may start sharing this opinion as well, especially after reviewing some of this project's best features.
NEO's top features
1) Numerous high-quality dApps
Most blockchains are developed with the creation of dApps in mind, and NEO is no different. Its dApps cover many different sectors such as gaming, IoT, music, WiFi sharing, advertising, and more.
And while the launch of a smart contract is a bit more expensive on NEO than on Ethereum, this will likely help maintain only the best-quality projects on the network. Ethereum has far more dApps developed so far, but a lot of them are not of high quality and are only clogging the system.
2) Gaming on the blockchain
It should be noted that NEO has a special domain NEO.Game, which is an exceptional platform from game development on the blockchain. So far, the coin's team has assigned more than $30,000 in rewards for gamers on the blockchain. Right now, there are more than 30 games that NEO blockchain is creating.
We should make a point that blockchain gaming is not the same as gaming as most of us know it since it mostly focuses on earning virtual assets. These assets can then be sold or traded, and many believe that gaming is the easiest way for cryptos to enter the mainstream.
3) Easy creation of smart contracts
Smart contracts are one of the biggest aspects of any blockchain, and as such, they need to be as easy to make as possible. Otherwise, they will not be available to a lot of people, and the blockchain will lose in terms of popularity. This is something that NEO understands, and its blockchain supports several programming languages, like Java, C#, F#, Kotlin, and VB.Net. The team is even planning on introducing more languages, which will make NEO smart contracts even easier to create.
4) The developer community
With a blockchain that is focusing so hard on development, as well as on creating excellent and easy-to-use development tools, it is not surprising that its developer community is so vast and supportive. NEO organizes meetups, creates new tools all the time, and even provides tutorials for aspiring developers.
It is all done with a goal of creating the best open-source community out there. This is one of NEO's ultimate goals, and so far, it has done pretty well in this field.
5) NEO's Cross-chain interoperability
Cross-chain interoperability is a very much desired function in the blockchain. This is, basically, a feature that allows cross-blockchain contracts within a single smart contract. In NEO's cases, the feature was brought by NeoX protocol.
This protocol also makes NEO compatible with numerous other blockchains, with the only condition being that they support a simple smart contract functionality. For now, the feature is still in development, with the release date still pending.
6) NeoFS
NeoFS is a distributed storage protocol for NEO, and it utilizes DHT technology. This technology is allowing smart contracts to break up data files into smaller groups, and store it in the network's nodes. When the user proves their identity, they can access these files with no issues.
7) Governance
Next, we have governance, which is one of the most significant aspects for a cryptocurrency, since it shows whether or not it is decentralized. NEO has received some criticism that claims that its nodes are centralized, especially since the project's developers control the majority of them. NEO has, however, made efforts to decentralize them since.
With nodes being decentralized, the coin holders will be in charge of the blockchain, with decisions being brought via voting.
8) TPS
The speed of transactions is yet another big thing in the world of the blockchain, and NEO can reach between 1,000 and 10,000 Transactions Per Second (TPS). This makes it much, much faster than Ethereum, which can only handle around 15 TPS.
Because NEO does pretty much the same things as Ethereum, only much better, many have speculated that it is only a matter of time before NEO replaces ETH. However, this has yet to happen, and even though NEO is stronger and more modern, ETH manages to stay relevant.
9) NEO VM
Next, we have NEO VM or NEO Virtual Machine. It is similar to Java VM, as well as Windows .NET Runtime. It can use smart contracts in several programming languages and port them to different systems, even those with no connection to a blockchain.
10) Partnerships
Finally, there is the matter of partnerships. NEO coin has done pretty well for itself even here, partnering up with large venture capital funds, like its own NEO Global Capital, or Fenbushi Capital.
Most recently, NEO has been looking for partners in the gaming industry, which has le it to Parasec Frontiers. This is a company that is creating MMO games on the blockchain, and NEO has decided to join in on this project.
It also entered an agreement with a firm called Elastos. The deal is to explore common apps and technologies so that the smart economy can be developed even better.
For the latest cryptocurrency news, join our Telegram!
Disclaimer: This article should not be taken as, and is not intended to provide, investment advice. Global Coin Report and/or its affiliates, employees, writers, and subcontractors are cryptocurrency investors and from time to time may or may not have holdings in some of the coins or tokens they cover. Please conduct your own thorough research before investing in any cryptocurrency and read our full disclaimer.
Image courtesy of Flickr
TokenPay (TPAY), Litecoin, and Verge (XVG) alliance about to transpire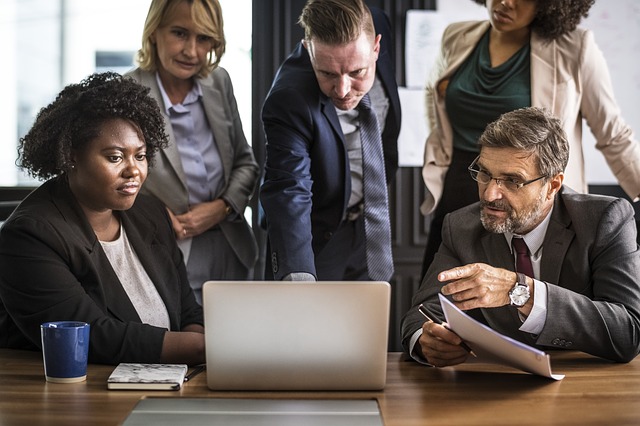 Ever since the cryptocurrency sphere was met with the news of the partnership between Litecoin Foundation, TokenPay, and Verge (XVG), the idea of them coming together has been among the most controversial news to ever surface in the cryptocurrency world.
The collaboration managed to even draw the attention of one of the most renowned crypto-influencer and bitcoin campaigner, Tone Vays. In his usual style, Tone took to Twitter handle on hearing the news, tweeting and expressing his disapproval while criticizing the creators of the three cryptocurrencies for allowing such a move to occur.
In retaliation to the attacks from Tone, Charlie Lee, the MD, and founder of Litecoin (LTC) posted his clarification on Reddit on the 17th July in regards to the partnership. Litecoin's CEO started by explaining the dissimilarities between Litecoin as a currency and Litecoin as a company.
In his remarks, he said that Litecoin as a blockchain and crypto network is a decentralized network, whereas Litecoin Foundation as a company is a centralized non-profit institution whose goal is to ensure Litecoin (LTC) is developed, adopted, and used. Charlie also mentioned that Litecoin's cryptocurrency and blockchain technologies did not require his direct services at the moment hence his concentration on Litecoin Foundation.
Charlie Lee made his remarks known saying:
"If Litecoin Foundation (LF) is exposed to not doing a good job, nothing should prevent another organisation to step in and do a better job. This is…
Here's Why This Coin Still Has Wings (WINGS)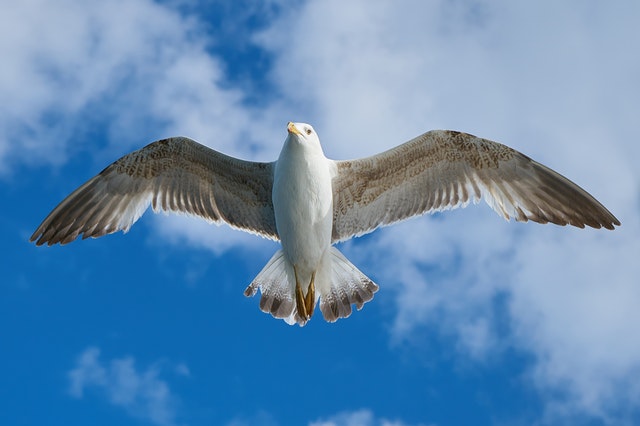 WINGS, a decentralized crowdfunding platform based on the Ethereum blockchain, has had a great run over the past two months. Culminating in a peak of US $.23 just a few days ago, the currency behind the product has more than doubled since it's lows of early September.
Despite the slight downturn WINGS is currently experiencing, this crypto-favorite may not be done running up the green candles on your favorite exchange just yet. A small drop like we had today was actually expected and could be considered healthy by long-term investors. These dips are also appreciated by those of us waiting to get in on a project we feel has real potential. WINGS has shown us that potential and is now presenting a great buying opportunity for speculators and traders looking for the next wave of support to lift this coin into the stratosphere.
What is WINGS?
WINGS was created to nurture project proposals via the Decentralized Autonomous Organization (DAO) model. Using blockchain networks and smart contracts, the platform allows the WINGS community to promote proposals with the greatest chance of positive returns. WINGS, in essence, is a decentralized forecasting ecosystem, where token holders are given an incentive to make choices concerning projects on the platform.
The DAO is a popular concept for crypto-projects that want to remain entirely on the web. Using the peer-to-peer technology of blockchain and smart contracts to enforce the rules of participation is…
4 Things That Will Make An Altcoin Successful
Since the crypto craze began, there have been hundreds of altcoins that have emerged and attempted to take over the world of crypto with their advanced and innovative ideas. While these days there are well over 2,000 individual coins, there have been many more to emerge and disappear, all within the last 10 years.
Clearly, having an idea and launching the coin itself is not enough. While it is by no means easy to do so, there are additional measures and rules that you, as an altcoin creator, need to consider if you want your coin to remain relevant. Clearly, not every idea can succeed, and after 10 years, it is quite difficult to present something new. However, cryptos are still a new technology, which is why there are still many unexplored possibilities that may allow you to reach success.
Secrets to altcoin success
1. Capturing the attention
As mentioned earlier, there is not a lot of things that are simple when it comes to creating altcoins. However, while your plan and idea make sense to you, no matter how complex they end up being, this will not be the case with potential investors. Many of them might give up on getting involved if they do not understand what the coin is all about, or if the road ahead seems too complicated and unclear.
This is why having an idea is not enough. What you need to…