NEO vs EOS – The Rivalry Continues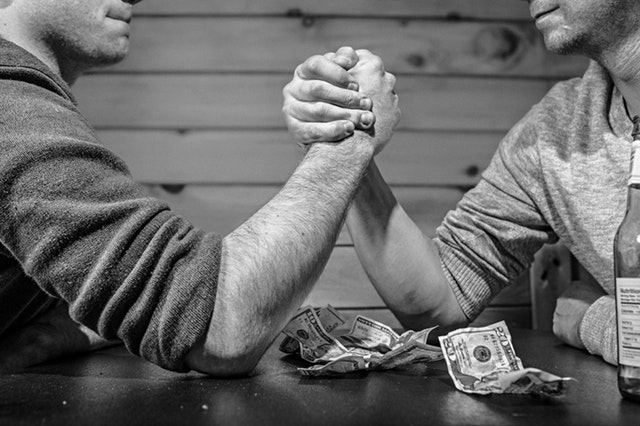 The concept of rivalry is old and can be found in all aspects of life and business. Despite the fact that cryptocurrencies are still considered to be a new technology, even they already have several rivalries within the market. The biggest one, of course, is the one of NEO vs EOS.
Although the two projects are pretty different from one another when you dig more deeply, these two are locked in a competition with the goal of replacing Ethereum. In time, the goal of killing off ETH has become as important to the coins' communities as the development of the coins themselves.
EOS made a big step when it managed to surpass Litecoin on CoinMarketCap's list of biggest coins. This has occurred months ago, and EOS managed to hold on to the fifth place despite the bear market of 2018.
NEO, on the other hand, is pretty similar to ETH itself in a lot of aspects. It came to be as AntShares, but it soon rebranded to a new form, which is NEO that we all know and love today. It became a platform with a focus on creating dApps, and it threatens to replace Ethereum in this regard. While Ethereum still remains the second largest coin, many have criticized its dApps, claiming that they lack in quality, even though their number is far superior to that of NEO or EOS.
Even so, ETH still holds the title and remains the top blockchain in the dApp development. However, this might not always be so, and many believe that it will eventually be surpassed by one of the two rivals.
NEO vs EOS: Who will kill off ETH first?
To see which project has the best chance of replacing ETH, we should first take a look at their performance. Ethereum, for example, performs very poorly, despite the fact that it is officially the second largest coin. Ever since it was launched, it was only ever capable of processing about 15 TPS. While it performs twice as good as Bitcoin, this is still a large scalability problem.
As a consequence, the coin's fees have skyrocketed ever since.
On the other hand, there is EOS. Despite the fact that it started off as an ERC-20 token on Ethereum's network, it is still capable of processing around 1000 TPS, courtesy of its MainNet. Then, there is NEO, that can achieve as much as 10,000 TPS, which is something that ETH cannot even dream of. This makes NEO the fastest alternative to ETH.
On the other hand, EOS has no transaction fees, which makes it better than both NEO and ETH in that regard.
The technology
Now that we are done with performance, it is time to take a look at their technology. One thing that makes these three platforms the same is their desire to dominate the development of dApps. Ethereum is often considered to be the one responsible for their popularity. Even so, for the longest time, ETH has been using PoW, which is responsible for its scalability issues.
There are plans for ETH to implement new technology, likely Zilliqua's Sharding tech, and if it does, its scalability will likely improve.
NEO, on the other hand, uses a delegated Byzantine Fault Tolerant mechanism, which is basically an improved version of PoS. This is a much more practical solution, which is responsible for NEO being more scalable than ETH.
Finally, EOS uses the pure PoS, which allows it to be faster than ETH, but is still behind NEO. Once again, NEO wins the comparison.
The market situation
While NEO has proven to be superior in nearly every aspect so far, this is the area where it seriously loses to both ETH and EOS. Ethereum has been the second largest crypto for years now, surpassed only by Bitcoin. Close behind is EOS, at the 5th spot, which is the place it has held for a few months now, ever since it surpassed Litecoin. However, NEO is not even in the top 10 anymore.
Instead, the coin is barely balancing on the 14th spot at the moment. Although, it is nothing unusual to see it sink to the rank of 15 every now and then. Obviously, despite all its flaws, Ethereum still manages to hold on to its title and success. In the meanwhile, the NEO vs EOS rivalry continues, with both coins having their strengths and weaknesses, and both trying to be the one who will finally kill off Ethereum.
For the latest cryptocurrency news, join our Telegram!
Disclaimer: This article should not be taken as, and is not intended to provide, investment advice. Global Coin Report and/or its affiliates, employees, writers, and subcontractors are cryptocurrency investors and from time to time may or may not have holdings in some of the coins or tokens they cover. Please conduct your own thorough research before investing in any cryptocurrency and read our full disclaimer.
Image courtesy of Pexels
Why BlocPal Is the Easiest Way to Accept Cryptocurrency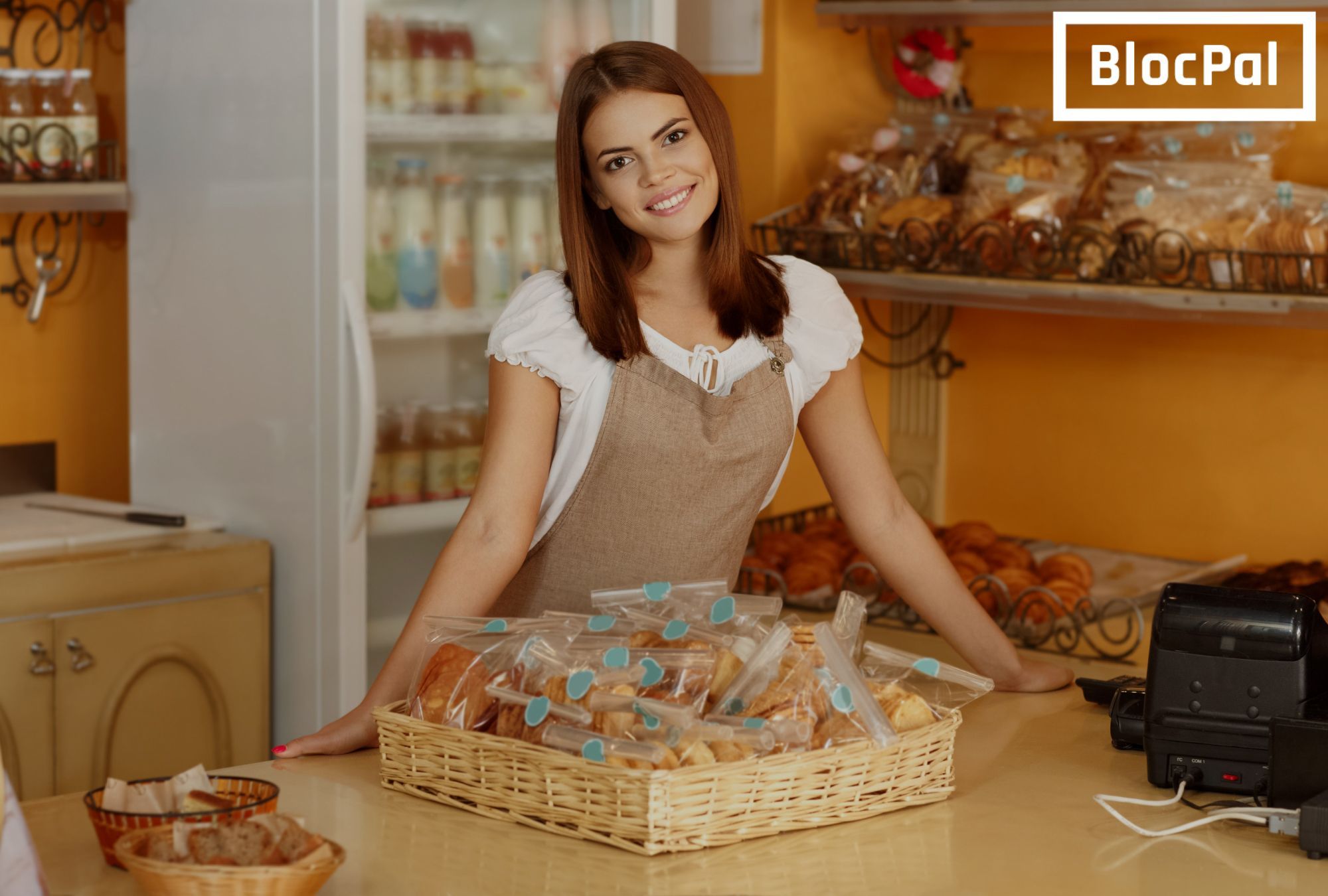 The face of the retail industry is always changing.
E-commerce is one of the fastest growing trends worldwide, and for good reasons.
It's convenient, secure, and is effective at connecting merchants with interested shoppers from across the world.
For this reason, it's no surprise that online shipping is expected to overtake brick-and-mortar stores globally by 2021, making it the world's largest medium for retail. As the industry changes, it's important for retailers to keep up with the latest technology so they're able to accommodate more customers at once. This is where BlocPal comes in.
BlocPal offers business owners an easier way to process payments
BlocPal understands that not every business owner adapts to technology at the same rate. As such, BlocPal has been designed to optimize transactions for both online and brick-and-mortar companies so that every retailer can enjoy the benefits that come with the world's first true multi-currency payment solution.
With BlocPal, business owners can enjoy the following benefits:
The ability to process payments in fiat (USD and CAD) currency as well as Bitcoin, Bitcoin Cash, Bitcoin SV, Litecoin, and Ethereum. Expect more currencies to be added as BlocPal…
Lite.IM Dethrones Facebook After Integrating Crypto Wallet With Popular Messaging Platforms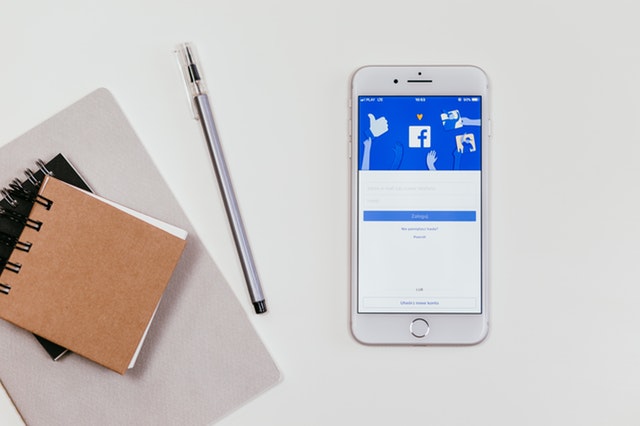 With the crypto markets in turmoil, especially after news about a potential hack at Cryptopia, traders and investors need to turn their attention away from day trading.  Instead, crypto traders really need to think long-term and identify projects that are sure to win in the long-term.  In particular, one crypto company is making major headlines after winning an all-important technology battle against the mighty Facebook.  That company is Zulu Republic (ZTX).
Zulu Republic Develops Lite.IM
Zulu Republic is an ecosystem of blockchain tools and platforms, designed as a place where people, businesses, and organizations can thrive on their own terms.  And indeed, Zulu Republic has hit a grand slam with their development of Lite.IM.
Lite.IM is a crypto wallet that has been integrated with several of the most popular messaging platforms such as Facebook Messenger and Telegram.  In addition, users in the U.S. and Canada can also exchange and manage crypto balances through SMS.  Although not all cryptocurrencies are available, the team has selected four of the most popular currencies which include Litecoin (LTC), Ethereum (ETH), Bitcoin (BTC), and the native currency of Zulu Republic (ZTX).
Telegram and Facebook Messenger are extremely popular platforms.  But, potentially even more exciting news, is that the Lite.IM team plan to announce WhatsApp integration in the next 1-2 weeks.  There is a reason why Facebook acquired WhatsApp in 2014, for…
Will 2019 be the Year of TRON (TRX)?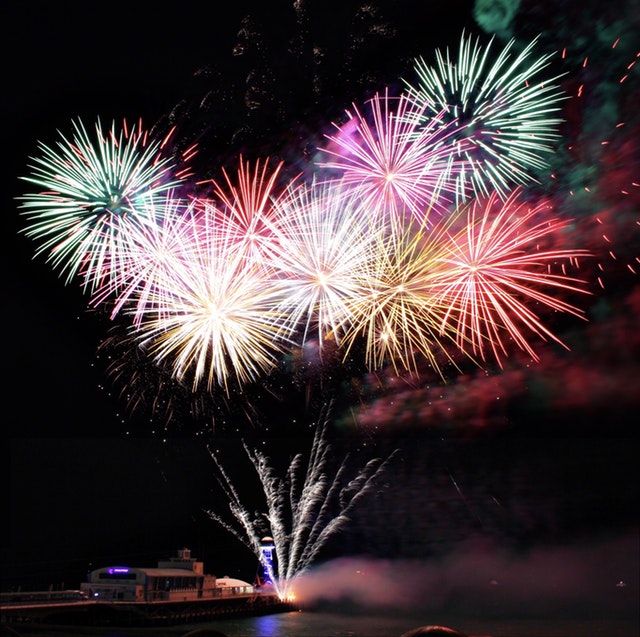 While even the best years cannot help sustain bad cryptocurrency projects, the good and strong ones can do much even when years are extremely bad for crypto. TRON (TRX) has proven this in 2018 by being one of the most active and most popular projects around.
Throughout the previous year, TRON has been making great progress, setting foundations for growth and expansion, which may eventually lead to its dominance over the crypto market. Now, 2019 has barely even started, and it already promises to be a year filled with potential and all kinds of different possibilities for this coin.
TRON in 2018
2018 has started with a market crash that has brought a lot of coins down from their all-time highs. This is true for TRON as well, and it did not manage to avoid being affected by bear market, no matter what its developers did. However, instead of trying to fight the market and its trends, they focused on expansion, development, partnerships, and future projects.
The first big step for TRON was the launch of its MainNet, with dozens of listings and partnerships being announced right before the final launch. After that, the coin transferred its tokens from Ethereum's network, it had a Super Representative election, and it even managed to purchase BitTorrent, which was a part of a secret project back then.
The project was quickly…