Meet the two new members of the Tron Super Representative community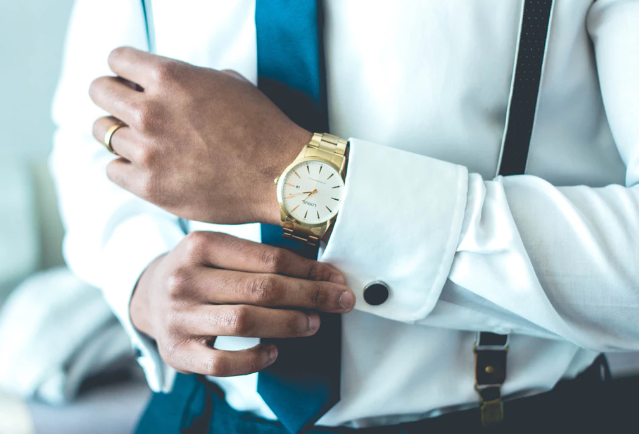 Tron (TRX) has been giving the most solid steps towards becoming a top crypto in the market, and at the same time, towards continuing in the path of achieving its goal of making the internet fully decentralized. In this sense, we need to recall that Tron launched its Test net a few months ago now, and shortly after successfully deployed its migration to its own blockchain.
Afterward, Tron's Virtual Machine was announced, and parallel to that, the Super Representative Elections of Tron, the elections in which a self-governed community would be elected with the purpose of becoming the first democratic crypto of the market.
Concerning this, the CEO of the company, Justin Sun, has already announced 24 of the candidates that will participate in the elections, and a couple of days ago, he declared as well the integration of two new members to the panel. Let's see all the details behind the new addition and the characteristics of these members.
The new candidates
Justin Sun made the announcement through his official Twitter account in two different Tweets. In this sense, the first member announced was TRX Market, the Tweet read:
TRXMarket will run for #TRONSR. TRXMarket is a decentralized exchange based on the #TRON network. It aims to provide decentralized exchange services for the TRON community.#TRX $TRX https://t.co/1fT8bsJGps

— Justin Sun (@justinsuntron) August 17, 2018
In addition to this, one could say that TRX Market is a platform that aims to serve as an exchange service for Tron users, it actually aims to ensure that TRX holders have access to a decentralized network in which seamless transitions are deployed.
A few minutes later, another Tweet came on announcing the other candidate, which is nothing less than EtherPoker, the Tweet read:
EtherPoker will run for #TRONSR. EtherPoker is a data prediction blockchain game channel. Currently, EtherPoker is developing a predictive game channel to provide services to the users of the #TRON community. #TRX $TRX https://t.co/KPd0t2iNbn

— Justin Sun (@justinsuntron) August 17, 2018
The main goal for EtherPoker is to make the blockchain technologies, cryptocurrencies, and all of the related, more mainstream instrument for TRX enthusiasts and investors.
The role of the SR community
As Justin Sun himself defines it, the Super Representative community has a crucial role in the upcoming days of the TRX token. He expressed that the Super Representatives to be elected have a great responsibility as they will shape "the network's safety and reliability," and at the same time, they have the task to "embrace and advance the idea of decentralization."
Sun also commented that he always believed an election of this kind was more than necessary to create a democratic and trustworthy community that supports the growth of the crypto and the market. Sun's words:
"I am running this project on the side of my role of CEO and I'm trying to share updates as frequently as possible"
He concluded by highlighting the massive responsibility that all of the Tron SR candidates will have in the coming days, as well as mentioning his joy by knowing they are a step closer towards becoming democratic decentralized crypto.
For the latest cryptocurrency news, join our Telegram!
Disclaimer: This article should not be taken as, and is not intended to provide, investment advice. Global Coin Report and/or its affiliates, employees, writers, and subcontractors are cryptocurrency investors and from time to time may or may not have holdings in some of the coins or tokens they cover. Please conduct your own thorough research before investing in any cryptocurrency and read our full disclaimer.
Image courtesy of Jonathan Francisca on Unsplash
How Bitcoin Has Changed Online Gaming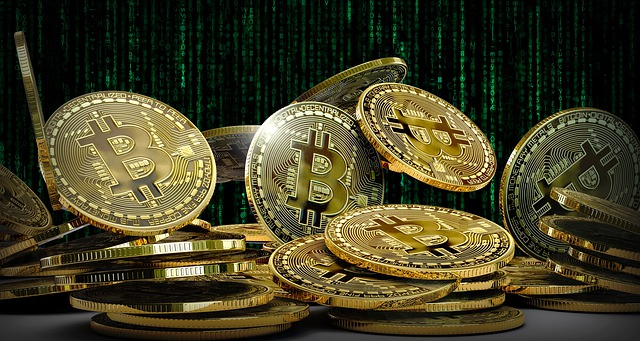 We always hear how Bitcoin is great for the financial industry, how it can remove the middleman and help you save money while you spend money. How it can provide fast transactions at any time to any place, even when you wish to send money to someone on the other side of the world.
While all of that is true, it is important to remember that Bitcoin's impact does not end there. The coin has already changed countless other industries, but one of the first ones that have accepted it with open arms — and therefore one that was changed the most — is the online gaming industry.
Bitcoin's impact on online gaming
The first thing to note here is that digital currencies have found their use in online gaming thanks to microtransactions. However, it goes far beyond simply purchasing an in-game item from another player. Bitcoin's biggest impact, without a doubt, concerns online gambling, sports betting, and similar activities.
Bitcoin brings security and anonymity
Bitcoin casino has become one of the new most popular places for an online gambler to visit, and for numerous reasons. Bitcoin brought increased security — to the financial industry, as well as online games. This is important because security is crucial for anyone who enjoys online gambling. It…
Cryptolinks Is Helping Crypto Participants Find Structure Amidst Chaos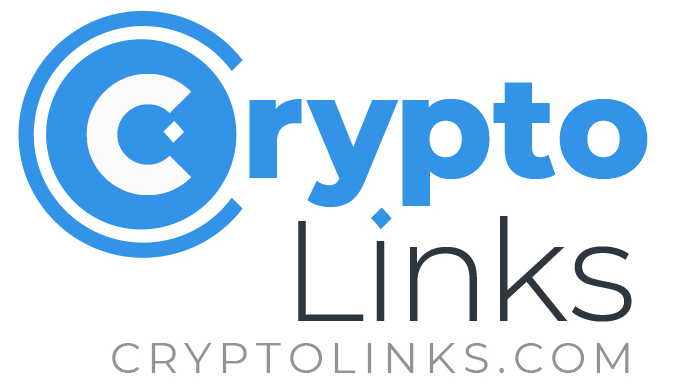 Avid participants of the crypto space would agree that it is a tad difficult to navigate the nascent digital asset market. Unlike traditional industries where established companies have stamped their dominance, the crypto industry is a nest for startups that are striving to make a name for themselves in various niches. As such, competition fuels the unprecedented growth recorded in the short history of crypto. And where there is competition, there is bound to be a demand for innovation.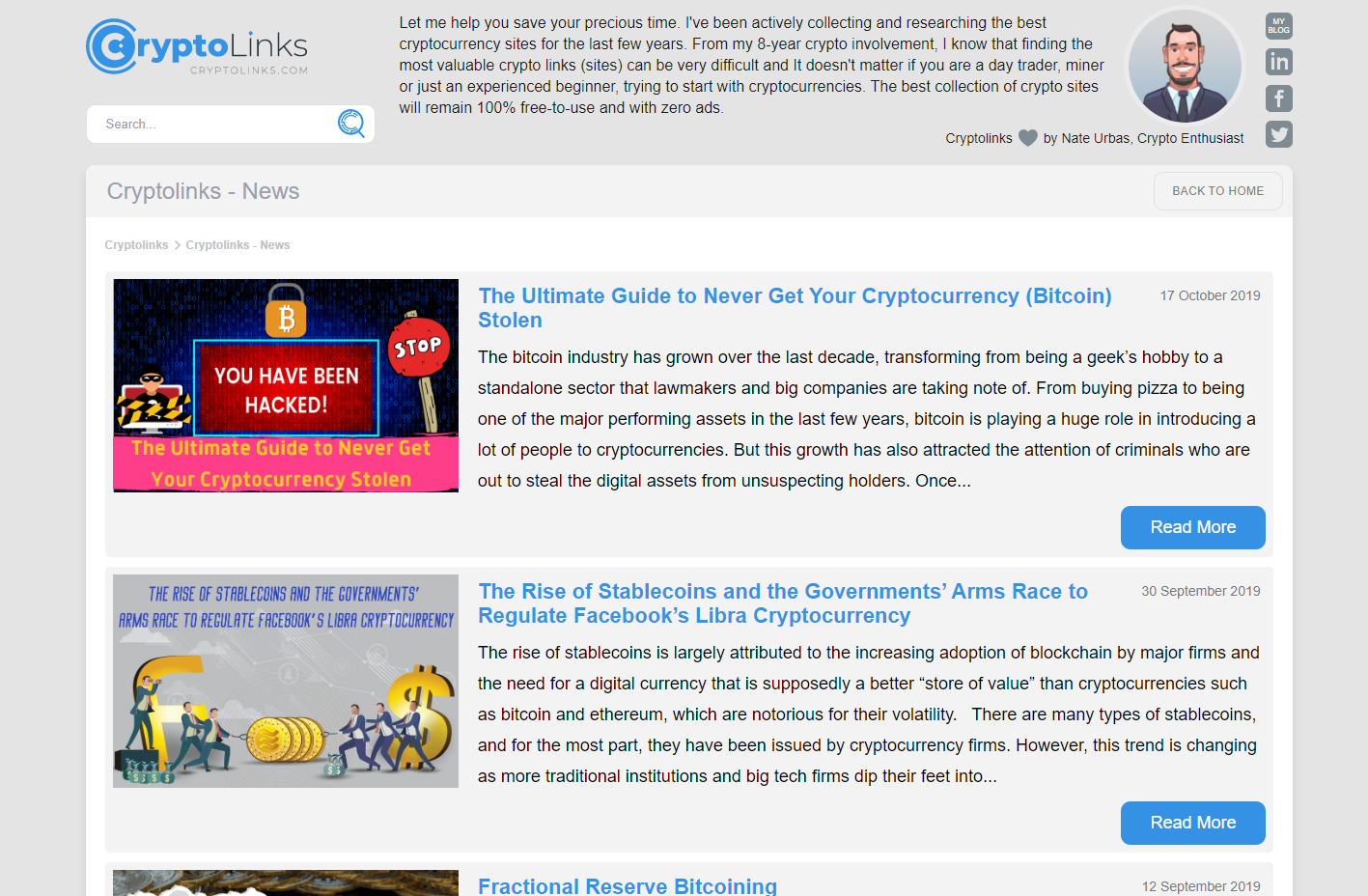 Although innovation trails the success of the crypto, it, however, presents scrupulous entities an opportunity to capitalize on the community's insatiable hunger for crypto developments. Hence, a company can simply put together a below standard product or service, call it all sorts of names, profess its innovative features, and generate revenue from such hype. This possibility is what every crypto practitioner has to contend with, as it has become increasingly difficult to differentiate between substandard products and quality ones. This assertion holds even for crypto experts, let alone new entrants who are yet to find their footings.
In light of this, crypto participants must go through a rigorous process to pick out products that suit their business models,…
Cryptocurrency, Online Gambling, and Regulation: One of the Three Can't Stay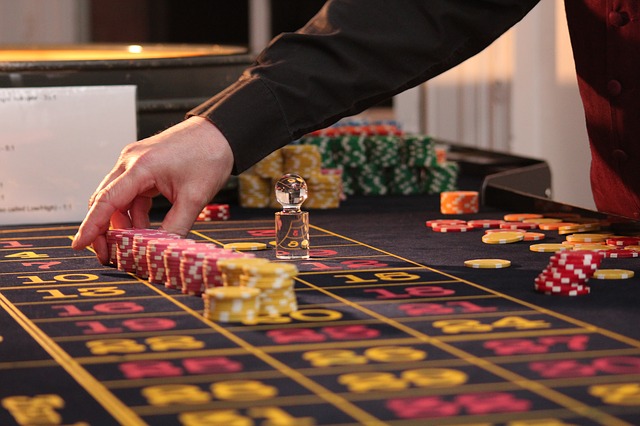 To say that cryptocurrency is disrupting the world of technology and finance is an understatement. Ever since they arrived on the scene in 2009, they've been geared toward forever changing the fintech landscape for good.
One of the main reasons the technology proved to be so revolutionary was blockchain — the backbone of most cryptocurrencies. Blockchain is the digital ledger that provides full transparency and immutability of data, all the while eschewing any kind of third-party authority meddling. These attributes can lend themselves quite handily in a whole series of industries.
But increasing regulation of cryptocurrency may lead to it no longer proving useful to particular niches. One of these endangered industries is online gambling, which could suffer tremendously from heavily regulated cryptos.
How Cryptocurrency Helps Online Gambling
Online gambling happens to be one of many that would (and does) benefit from integrating cryptocurrency. Gambling happens to be illegal in many countries, and the people there cannot access online gambling either, even though it specifically remains unaddressed by most legislation. They had no channels with which to finance casinos they wish to play in, seeing that banks or other financial services don't want to interfere when there's a chance of legal repercussions.
But cryptocurrency enabled casinos to accept players that had no alternative with which to engage…