Next 10 years: Ripple XRP to be a major driving force for quick payments and low-cost transactions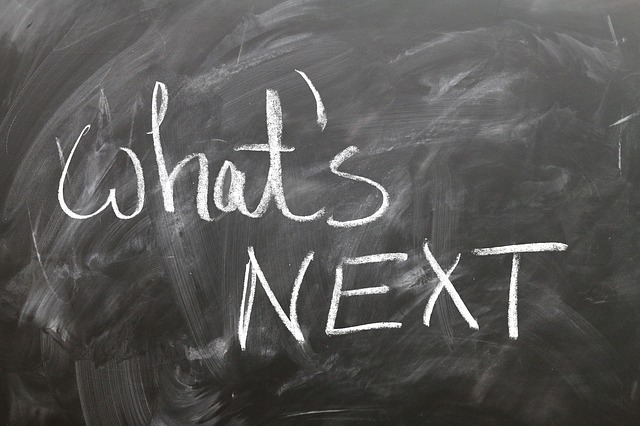 According to analysts, Ripple's XRP might be one of the best and most dynamic virtual currencies to be known in the next decade. Although native Ripple cryptocurrency token, XRP, has decreased in its prices index from $3 to currently standing at $0.443, which is a massive decline, the future is still bright for the cryptocurrency.
Even though there has been a decrease in the price, but Ripple has shown the impact it is bringing to the global market as a whole, as Ethereum and Bitcoin both are trying to find their balance against the market demands.
In the recent past, Ripple released its report on payments under the blockchain platform technology, and during the release of the findings, it was reported that the worldwide payment settlement had been consistently reaching its peak this year.
And based on the developments many institutions and organizations are already trying to incorporate and implement digital tokens into their payment structure, with that, Ripple's XRP prices are poised to surge.
Cross-border payments and blockchain technology
A wide variety of general public and analysts agree that with the blockchain technology there would be a drastic increase in cross-border settlements.
They attribute this to the increase in speed during the transfer of credit and the extent to which this technology is known geographically. The same was monitored in Ripple report. During the analysis the speed was rated first at 42%, closely followed by a known physical range of access at 40%, transparency at 36%.and lastly price decrease at 38%.
The next decade will bring an explosion of low-cost, high-speed payments…#fintech #payments #blockchain #SWIFT #crypto #altcoins #finance #micropayments $XRP #XRP #Ripple #XRPcommunity @Ripple #XRPthestandard #crypto

** Infographics: Ripple and XRP **https://t.co/ICQxJNIr8e pic.twitter.com/OT0izLn6pD

— XRP_Cro (@stedas) October 30, 2018
2018 report indicates that the Blockchain technology has ceased being experimental and its acceptance will significantly increase in the coming five years.
The various indicators show that the actions of innovators including the early majority, early adopters and the pioneers of blockchain pilots totally up to 45% of those people who responded are a convincing signal that we are reaching the point where blockchain technology will be significantly adopted.
Ripple value analysis
The Ripple technology signifies one of the most known creative technologies of the time. Since its inaugural in 2012, the financial and banking systems have significantly improved in the quest for the platform to produce more effective, reliable, efficient and fast transactions across the border.
Based on the problems Ripple is marching to solve, the blockchain's value analysis give the numbers in trillions simply because it's solving trillion dollars' issue(s).
 Advancement in Technology
Nevertheless, there is some hope in the future for the price of Ripple. France based Credit Agricole (a network of mutual and cooperative banks) intends to work on the ability to check the digital currency and the blockchain which is connected to Ripple, the ability to increase the speed of cross-border credit settlements transacted by the customers working across the border. This experiment will be due after six months, him taking the full responsibility under his credit Agricole payments settlements.
More information has also been disclosed with the bank stipulating new arrangement into the deal where it will cover monthly salary settlement for its cross-border clients where Swiss bank credits Agricole and its local bank Agricole Des Savoie.
The project is long-term and is believed that the end of January 2018 will give the update of the progress. Updates will be shared during the Finteh forum in Paris. The project implies that there is certainly some correlation between Ripple price and digital currency that is transacted between the mainstream financial platform and its blockchain technology is seen as a very vital platform for the medium of exchange in a long time
Current value analysis for XRP in the market
Ripple has been consistently surprising the users with different news over the past months. With recent developments in October Ripple succeeded in extending its territories and markets across the globe while partnering with three institutions.
Consequently, Ripple is not only the most relevant payment platform but also has the most important digital currency we have in the world at the moment, XRP. If Ripple as a cryptocurrency (XRP) and Blockchain technology continues with its progress as it has in recent past, we are sure of its great potential to grow significantly in the next decade.
For real-time trade alerts and a daily breakdown of the crypto markets, sign up for Elite membership!
Disclaimer: This article should not be taken as, and is not intended to provide, investment advice. Global Coin Report and/or its affiliates, employees, writers, and subcontractors are cryptocurrency investors and from time to time may or may not have holdings in some of the coins or tokens they cover. Please conduct your own thorough research before investing in any cryptocurrency and read our full disclaimer.
Image courtesy of Geralt/Pixabay
FOTON Bank Is Launching An All-in-One Crypto Banking Service to Process up to 500 Transactions per Second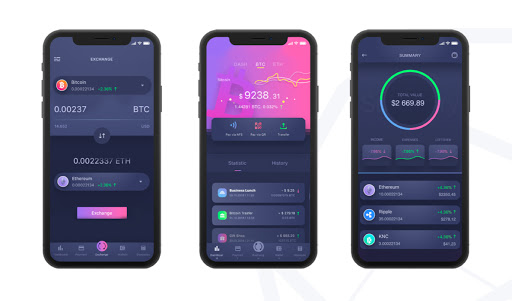 The decentralized FOTON project is launching its next-generation crypto-bank ecosystem to stimulate and facilitate the use of cryptocurrency payments worldwide, as stated in the official press release published by the company.
The statement issued by the FOTON project on December 3, referred to the launch of a decentralized crypto-bank designed for multi-currency transactions featuring a built-in fiat and cryptocurrency exchange system and instant contactless payments for goods and services worldwide. The system is intended to become a stable and flexible ecosystem that will enhance scalability for services related to financial assets, exchange solutions, cards, accounting, and business/customer services.
The technology being employed in the design of the ecosystem was specifically created to tackle some of the most critical issues facing the modern banking system, as well as the widespread adoption and application of cryptocurrencies in routine business transactions. The issues the FOTON project's ecosystem seeks to solve include overregulation, bureaucracy, centralization, system faults, volatility, legal constraints and complications related to practical use.
"We are creating the ecosystem that will prove to be the impetus and basis the crypto market needs to make the effective transition to becoming the next global banking system," as stated by Andrey Pashkevich, CEO and Co-founder of FOTON.

"The time to buy is when there's blood on the streets" – Baron Rothschild
You have probably heard these stories, but let me explain why they are as important today as they were 100 years ago when first spoken. Not only that, it is just as relevant today. A bit of a background first.
Napoleon was at war with England. The Battle of Waterloo, it was England's last chance to save itself, and remain as England. Baron Rothschild was standing at his post in the London stock exchange. If England wins, the market will rally, if Napoleon wins, it will go to shit. Baron Rothschild sends his private messenger to Waterloo and demands that he return to him and report who won the war.
His messenger does so and makes it in time before the public knows anything. England had won the Battle of Waterloo.  At his stand on the exchange, what does Barron do? You would think buy up stocks right? Nope, Baron starts to sell, at first slowly, and then faster. The other brokers on the floor watch what Rothschild is doing and think "Baron knows something, we lost, start selling". Now, the brokers on the exchange begin selling in a frenzy. In the midst of all this, Baron begins placing buy orders at the bottom of the market through other brokers who do not know…
Crypto Users' Search For a Good Bitcoin Blender Stops With Bestmixer.IO
At first glance, it might seem easy to find a good bitcoin blender that guarantees your anonymity and is secure. There are after all a number of big bitcoin mixers on the market, so how different can their services really be?
If that's what you're thinking, beware. All bitcoin blenders claim to have anonymous transactions – that is after all the main reason why anyone would want to use these services. This claim was however always difficult to test. How does one go about to check if these promises are indeed true?
This was the case until BestMixer.io appeared on the scene. Unlike previous bitcoin anonymization services, BestMixer.io features complete, verifiable anonymization for bitcoin. Releasing a utility named the Coin Anonymization Event (CAE) check, BestMixer.io not only proved that their bitcoin transactions could not be traced, but also showed that those of their competition could be. With this bold move, BestMixer.io not only demonstrated that they are a good bitcoin blender, but one could argue that they are the best. Even though those services that were exposed as not being anonymous have in the meantime changed their systems to prevent the CAE-check from revealing transaction detail, would you really be happy to trust them again?
BestMixer.io mixes not only Bitcoin, but also other leading cryptocurrencies including Bitcoin cash, Ethereum, Litecoin and Bitcoin SV.