Paymon – Dark Horse in the ICO Space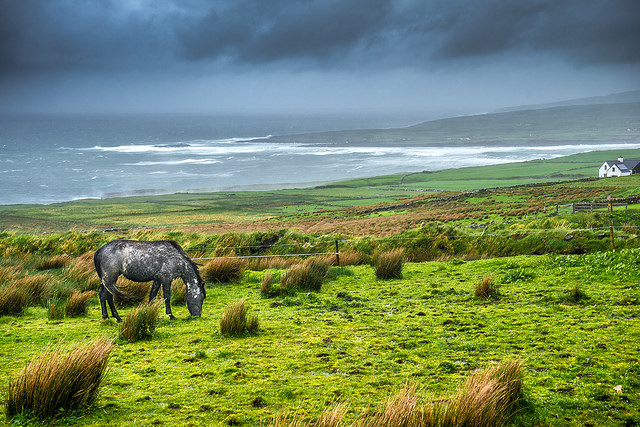 Year-to-date, the blockchain-oriented startups have already raised over $1 billion through initial coin offerings (ICOs), which is an impressive achievement. For comparison, in the first two months of 2017, ICOs raised less than $50 million. There is a project that distinguishes itself in the multitude of options – Paymon, as the startup is called, aims to create a blockchain-based exchange platform where users could trade currencies and share messages in a secure manner.
Paymon's platform will be powered by a blockchain infrastructure called Hive. The platform will represent a decentralized exchange where users would be able to trade different cryptocurrencies through atomic swaps, i.e. the exchange process will be carried out in a direct manner without any third party involved.
Today, the greatest crypto trading volume is traded via centralized exchanges like Coinbase, GDAX, Kraken or Binance. However, this kind of monopoly is a problem given that this contradicts the very nature of cryptocurrencies, which tend to be fully decentralized. Thus, the emergence of a genuinely decentralized blockchain-based exchange is more than welcomed, and Paymon wants to fill this gap with a game-changing product. Here are some aspects of the upcoming Paymon system:
It will be a commission-free and super-fast platform for the exchange of cryptocurrencies between them and against fiat money. It is infinitely scalable and can be expanded on multiple levels.
It will host secure wallets;
It will represent a decentralized and secure messenger where users will be able to chat and use advanced messaging features.
It will apply atomic swaps for the exchange process, so there will be no need to go through multiple conversions in order to buy Bitcoin with Ethereum for example.
It will allow smart-contracts. Users will be able to set contracts with ready-made contents that would be automatically triggered.
Paymon will allow users to create their own tokens and conduct ICOs based on its platform.
It will have a special rating system that will allow users who are engaging in managing the network to get rewarded through the so-called Proof of Me (POM) system.
The mentioned points are only the essential characteristics of Paymon's system, which will use the Directed Acyclic Graph (DAG) algorithm and will be encrypted with Diffie-Hellman and AES algorithms.
Another important aspect is that the system will use its own cryptocurrency called Paymon Coin, with the ticker PMNC.
Paymon ICO
To distribute its token among users worldwide, Paymon decided to conduct an ICO with pre-sale rounds.
The Hive-based Paymon platform will operate with Paymon Coins (PMNC), but now investors are available to buy ERC20-based Paymon Tokens (PMNT). Once the platform goes live, users will be able to easily convert PMNT for PMNC with the fixed rate will be 1:1.
The whole ICO event has three stages, with the first stages providing more generous bonuses for investors. Here is how the token sale event is organized:
Stage 1 – 400 million tokens will be distributed, and 150 million tokens will be reserved for the Paymon team, Bounty participants, advisors, and media campaign.
Stage 2 – 250 million tokens will be available for sale.
Stage 3 – a set of 200 million tokens will be sold in the final stage.
As you can note, Paymon will distribute a total of 1 billion tokens seeking to raise about $50 million during all three stages.
At the time of writing, investors can participate in the first stage of the ICO and can enjoy an advantageous price until March 5. The token price, for now, is $0.015.
Paymon is open for investment funds as well. For example, blockchain venture fund Finshi Capital has already shown interest in the project and invested in PMNT tokens. Several other funds allegedly expressed their interest as well.
Is the Project Real?
The full project is yet to come, but Paymon has already a working product.
The Russia-based team has been working on the platform since 2016, and the mobile app for Android and iOS is ready for trial. The Web is currently in development.
At this point, the mobile beta version supports Ethereum and Bitcoin and has the messenger system with the basic features.
In conclusion, Global Coin Report can declare that Paymon is currently an underestimated project given that the team hasn't focused on an excessive marketing campaign. This is a dark horse in the ICO space, and investors have to be ready to record generous gains.
Disclaimer: This article should not be taken as, and is not intended to provide, investment advice. Global Coin Report and/or its affiliates, employees, writers, and subcontractors are cryptocurrency investors and from time to time may or may not have holdings in some of the coins or tokens they cover. Please conduct your own thorough research before investing in any cryptocurrency.
Image courtesy of pixael.com
HODLing Stellar Is A Good Plan For 2019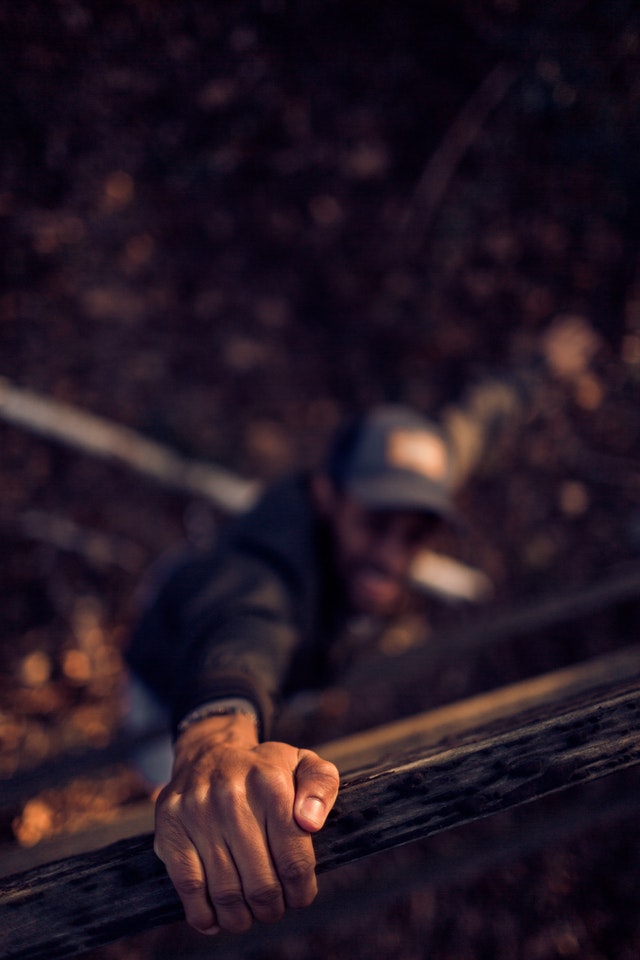 HODLing, or holding on to a certain asset or assets has always been an extremely useful investment strategy, even before cryptocurrencies were even imagined. Now, with the market being more uncertain than ever, many are wondering what is the right thing to do with the coins in their possession.
Of course, things change depending on the coin in question, but today, we are going to talk about why it is a good idea to hold on to your Stellar (XLM) in 2019.
Why You Should Hodl Stellar (XLM)
The crypto market is rich with hundreds, and even thousands of different projects at this point, and separating valuable ones from those that are destined to slowly fade away can be tricky. However, even the biggest skeptics believe that Stellar is a coin that is here to stay.
XLM was first launched in 2014, and for a long time now, it has been among the top 10 cryptos by market cap. It is an open-source, decentralized protocol that allows users to send fiat currencies by using cryptocurrency as a method of transport. In a lot of ways, it is very similar to XRP. However, the biggest difference is that Stellar aims to offer its services to regular people, while XRP is more interested in working with banks and financial institutions.
Nevertheless, sending money, especially when it comes to cross-border…
FOTON Bank Is Launching An All-in-One Crypto Banking Service to Process up to 500 Transactions per Second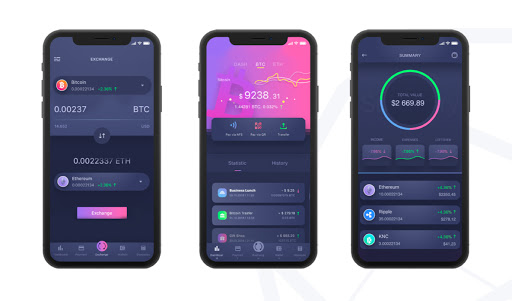 The decentralized FOTON project is launching its next-generation crypto-bank ecosystem to stimulate and facilitate the use of cryptocurrency payments worldwide, as stated in the official press release published by the company.
The statement issued by the FOTON project on December 3, referred to the launch of a decentralized crypto-bank designed for multi-currency transactions featuring a built-in fiat and cryptocurrency exchange system and instant contactless payments for goods and services worldwide. The system is intended to become a stable and flexible ecosystem that will enhance scalability for services related to financial assets, exchange solutions, cards, accounting, and business/customer services.
The technology being employed in the design of the ecosystem was specifically created to tackle some of the most critical issues facing the modern banking system, as well as the widespread adoption and application of cryptocurrencies in routine business transactions. The issues the FOTON project's ecosystem seeks to solve include overregulation, bureaucracy, centralization, system faults, volatility, legal constraints and complications related to practical use.
"We are creating the ecosystem that will prove to be the impetus and basis the crypto market needs to make the effective transition to becoming the next global banking system," as stated by Andrey Pashkevich, CEO and Co-founder of FOTON.

"The time to buy is when there's blood on the streets" – Baron Rothschild
You have probably heard these stories, but let me explain why they are as important today as they were 100 years ago when first spoken. Not only that, it is just as relevant today. A bit of a background first.
Napoleon was at war with England. The Battle of Waterloo, it was England's last chance to save itself, and remain as England. Baron Rothschild was standing at his post in the London stock exchange. If England wins, the market will rally, if Napoleon wins, it will go to shit. Baron Rothschild sends his private messenger to Waterloo and demands that he return to him and report who won the war.
His messenger does so and makes it in time before the public knows anything. England had won the Battle of Waterloo.  At his stand on the exchange, what does Barron do? You would think buy up stocks right? Nope, Baron starts to sell, at first slowly, and then faster. The other brokers on the floor watch what Rothschild is doing and think "Baron knows something, we lost, start selling". Now, the brokers on the exchange begin selling in a frenzy. In the midst of all this, Baron begins placing buy orders at the bottom of the market through other brokers who do not know…