Paymon – Dark Horse in the ICO Space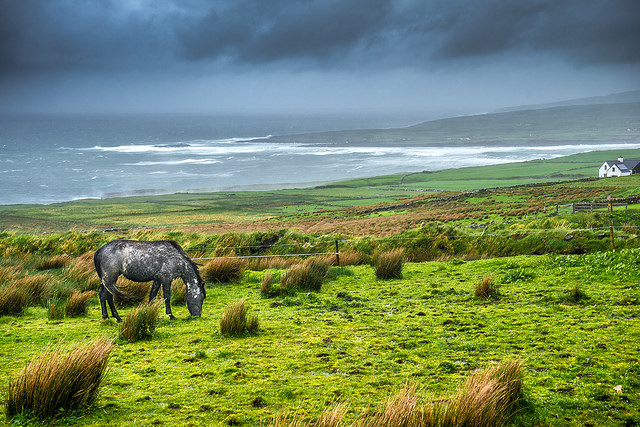 Year-to-date, the blockchain-oriented startups have already raised over $1 billion through initial coin offerings (ICOs), which is an impressive achievement. For comparison, in the first two months of 2017, ICOs raised less than $50 million. There is a project that distinguishes itself in the multitude of options – Paymon, as the startup is called, aims to create a blockchain-based exchange platform where users could trade currencies and share messages in a secure manner.
Paymon's platform will be powered by a blockchain infrastructure called Hive. The platform will represent a decentralized exchange where users would be able to trade different cryptocurrencies through atomic swaps, i.e. the exchange process will be carried out in a direct manner without any third party involved.
Today, the greatest crypto trading volume is traded via centralized exchanges like Coinbase, GDAX, Kraken or Binance. However, this kind of monopoly is a problem given that this contradicts the very nature of cryptocurrencies, which tend to be fully decentralized. Thus, the emergence of a genuinely decentralized blockchain-based exchange is more than welcomed, and Paymon wants to fill this gap with a game-changing product. Here are some aspects of the upcoming Paymon system:
It will be a commission-free and super-fast platform for the exchange of cryptocurrencies between them and against fiat money. It is infinitely scalable and can be expanded on multiple levels.
It will host secure wallets;
It will represent a decentralized and secure messenger where users will be able to chat and use advanced messaging features.
It will apply atomic swaps for the exchange process, so there will be no need to go through multiple conversions in order to buy Bitcoin with Ethereum for example.
It will allow smart-contracts. Users will be able to set contracts with ready-made contents that would be automatically triggered.
Paymon will allow users to create their own tokens and conduct ICOs based on its platform.
It will have a special rating system that will allow users who are engaging in managing the network to get rewarded through the so-called Proof of Me (POM) system.
The mentioned points are only the essential characteristics of Paymon's system, which will use the Directed Acyclic Graph (DAG) algorithm and will be encrypted with Diffie-Hellman and AES algorithms.
Another important aspect is that the system will use its own cryptocurrency called Paymon Coin, with the ticker PMNC.
Paymon ICO
To distribute its token among users worldwide, Paymon decided to conduct an ICO with pre-sale rounds.
The Hive-based Paymon platform will operate with Paymon Coins (PMNC), but now investors are available to buy ERC20-based Paymon Tokens (PMNT). Once the platform goes live, users will be able to easily convert PMNT for PMNC with the fixed rate will be 1:1.
The whole ICO event has three stages, with the first stages providing more generous bonuses for investors. Here is how the token sale event is organized:
Stage 1 – 400 million tokens will be distributed, and 150 million tokens will be reserved for the Paymon team, Bounty participants, advisors, and media campaign.
Stage 2 – 250 million tokens will be available for sale.
Stage 3 – a set of 200 million tokens will be sold in the final stage.
As you can note, Paymon will distribute a total of 1 billion tokens seeking to raise about $50 million during all three stages.
At the time of writing, investors can participate in the first stage of the ICO and can enjoy an advantageous price until March 5. The token price, for now, is $0.015.
Paymon is open for investment funds as well. For example, blockchain venture fund Finshi Capital has already shown interest in the project and invested in PMNT tokens. Several other funds allegedly expressed their interest as well.
Is the Project Real?
The full project is yet to come, but Paymon has already a working product.
The Russia-based team has been working on the platform since 2016, and the mobile app for Android and iOS is ready for trial. The Web is currently in development.
At this point, the mobile beta version supports Ethereum and Bitcoin and has the messenger system with the basic features.
In conclusion, Global Coin Report can declare that Paymon is currently an underestimated project given that the team hasn't focused on an excessive marketing campaign. This is a dark horse in the ICO space, and investors have to be ready to record generous gains.
Disclaimer: This article should not be taken as, and is not intended to provide, investment advice. Global Coin Report and/or its affiliates, employees, writers, and subcontractors are cryptocurrency investors and from time to time may or may not have holdings in some of the coins or tokens they cover. Please conduct your own thorough research before investing in any cryptocurrency.
Image courtesy of pixael.com
The low volatility of Litecoin and Bitcoin on the spotlight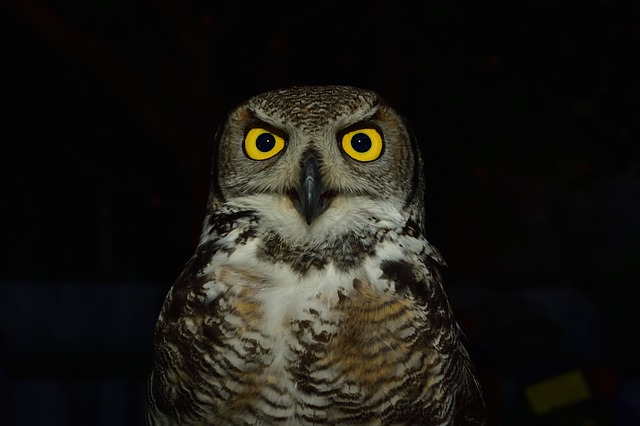 Just like many other cryptocurrencies, Bitcoin, as well as Litecoin, currently sit in vitality as much as the market is concerned. Will Bitcoin and Litecoin recover as much as many have been speculating? Apparently, it is hard to tell how the investors will react to all these recent events.
When looking at the current trend of the volatility of Litecoin and bitcoin prices in US dollars, it is quite clear to note that there is a decrease in volatility. The price of bitcoin stands at $6,574 with a slight change (24h) of +0.06%. On the other hand, Litecoin is trading at $53.94 with a difference (24h) of -1.45% at the press time. Basically, at the moment there isn't a significant downward movement between the two cryptocurrencies.
Spectators Never Fail to Give Reasons
As always many spectators will seek to give some reasons for the trends and some think that the downward move is just a manipulation by some small group so that they can outscore the stock market. Perhaps, it is a bear market, and with the volatility of the coins being technically low, it means it is cheaper, which is definitely better.
The Real Meaning
What the trends literally mean is that there is an accountable resistance with both Bitcoin and Litecoin contrary to the expectations of many who were anticipating at least some positive movement after the sharp market rise last week.
However, that doesn't mean that…
TRON (TRX) Announces Airdrop to Welcome LINE into Crypto Community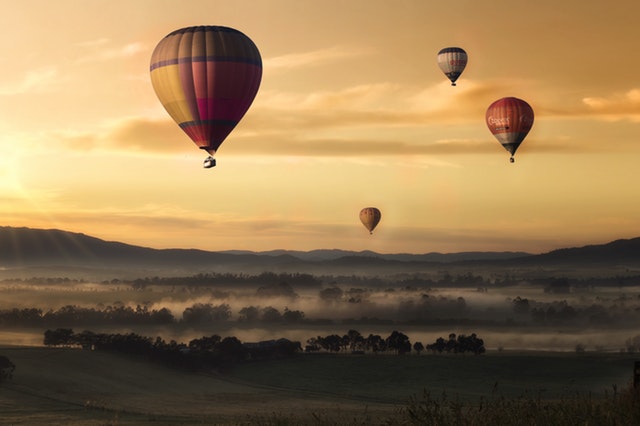 A new statement by the TRON Foundation and TRON's creator, Justin Sun, announced a new airdrop event for TRON's community. The event will be a collaboration between TRON (TRX) and a known cryptocurrency exchange called Bitbox.
Additionally, the event will serve as a way of welcoming the LINE corporation into the cryptocurrency community.
Glad to see more leading companies adopting #blockchain and its technologies! We welcome @LINE_Global's commitment and look forward to working closely with their team on further product integration. Enjoy $TRX airdrop on @bitbox_official! https://t.co/nreKPouUmT

— Justin Sun (@justinsuntron) October 16, 2018
New Tron airdrop to celebrate LINK's listing on Bitbox
LINE has recently launched its own digital currency called LINK (LN). Furthermore, the event will be a type of celebration of LINK being listed on Bitbox. Upon being listed, LINK is to be paired with several other digital currencies, including Bitcoin (BTC), Tether (USDT), and Ethereum (ETH).
Soon after the announcement of LINK's listing on Bitbox, TRON confirmed its participation and partnership in an airdrop event hosted by Bitbox.
At the moment, LINK's use cases are relatively limited to single utilization,…
Tron (TRX) and Ripple's XRP on the high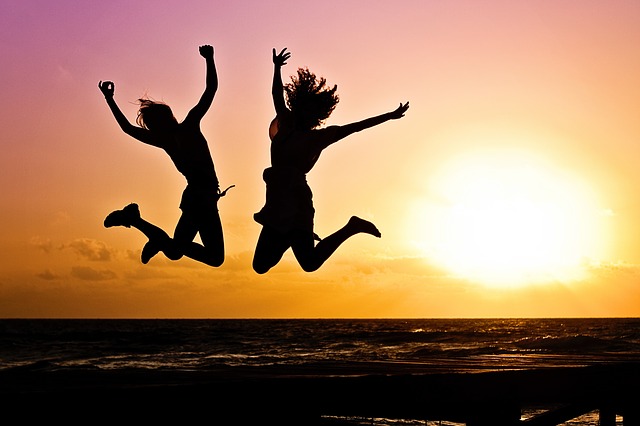 Not just the Tron or Ripple enthusiast, if you ask any crypto investor for the best moment, you'll get similar answers across the board. Perhaps, the kind of response expected is an obvious one, right? Your guess is just as mine-rise in the price of the cryptocurrencies.
However, that has not been the scenario in the past week as for most investors it has been a nightmare. Reason being, the significant drop in the prices of most cryptocurrencies. Therefore, the investors found themselves on the negative side of the line. Nevertheless, not all the holders have experienced the nightmare.
Not just today, Tron (TRX) and Ripple (XRP) holders are on a happy end; all thanks to the steady price rise of the coins despite the dark prevailing conditions in the market from the recent past. But, what's the reason behind this fantastic scenario of positive news? Leading analysts have linked it directly to the reports within Tron and Ripple.
The Real Reason(s) for the Upsurge
Any investor warmly welcomes any slight indication of price rise in the future. That being said, TRX upsurge has been linked by most analysts and investors to the recent announcement by Tron CEO and founder, Justin Sun.
In his twitter account, Sun enticed the followers about the possibility of TRON (TRX) partnering with a billion-dollar valuation magnate (many speculate it's Baidu, China's Google). What more can an investor want? These kinds of announcements are…