Can you pick one among Ripple (XRP) and Stellar Lumens (XLM)?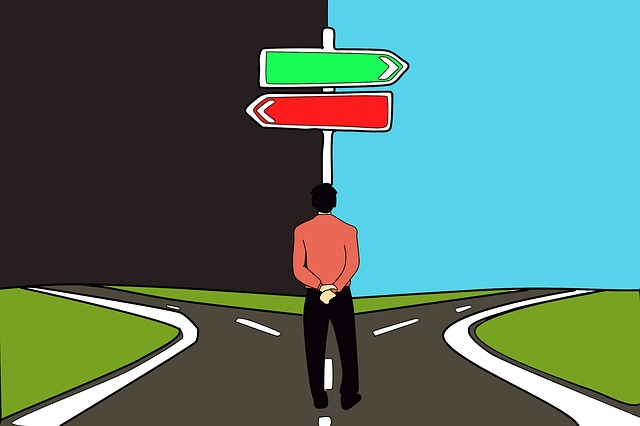 I assume that you have already heard about Stellar Lumen (XLM) and Ripple (XRP), but my concern is maybe you are unsure how they compare. Well, if this is the case, you do not have a case to worry.
That is one of the most contested questions in the cryptocurrency space as both blockchain technologies share similar attributes, and today, we are going to try an demystify the similarities and dissimilarities between these two virtual currencies and blockchain technologies.
By the way, did you know that both Stellar Lumen (XLM) and Ripple (XRP) share the same person as their creator? We shall look into this later on the article.
Anyway, to assist in laying the foundation, we are going to look and explain how these crypto platforms work followed by an overview of their main differences.
With the modern age and the current trends in technology, cryptocurrencies have significantly evolved making it the most known modern way of financial exchange. To keep pace with these recent trends so many programmers are coming up with the most useful programming languages to enable ease of the financial transfer.
Even though there are so many modes of exchange, only the best are allowed in the market as each programmer comes with his very own best-known way. The only way one can get profit or market share based on the fact that the introduction of the languages used now should be better than the one used before it.
Due to these technological changes, programmers are working day and night tirelessly to improve the different current versions of their projects or instead create a new model on its own which is better and can also utilize in the financial sector with ease.
For these reasons, so many programmers are coming up with ideas to solve the situation, and the co-founder of Stellar Lumens (XLM) and Ripple XRP is no exception. Jed McCaleb who founded Ripple way back in 2013 introduced Stellar into the market.
Ripple was implemented by two programmer's Jed and his partner with the aim of making the profit. Although Ripple works a bit like Stellar (XRP), they have some fundamental similarities like both using decentralized systems to control and can be controlled by the programmers who founded it (allegedly). In the case of transaction fees, the system uses ledges which take some small amount of money (cents) to process.
The model created and delivered to the market has to perform excellently and meet the standards of the market. Consequently, the anonymity, and in any case, the increase in security when one is transferring the money is very paramount.
Stellar has been consistently doing well in the market and competing favorably with other currencies globally.
Coinbase in one of their tweets introduced five major currencies into the banks and circulation. Coinbase official press release said:
"Today we are announcing that we are exploring the addition of the following assets to Coinbase: Cardano (ADA), Basic Attention Token (BAT), Stellar Lumens (XLM), Zcash (ZEC) and 0x (ZRX)"
This statement tells us how famous and competitive Stella has grown to be.
Most people were amazed by the speed of Stellar Lumens and in particular was Wessrating, a company that tries to rate this type of currencies. In the tweet, Wessrating was recorded saying,
We think that the #XRP is the fastest digital asset to transfer funds between exchanges. It only makes sense for #Binance to use it as the base #currency – why should one have to go through an intermediary currency to trade? #crypto #btc #altcoins

— Weiss Ratings (@WeissRatings) August 10, 2018
Wessrating tries to agree how fast in speed and excellent Ripple is as it has created a session for the world to debate and explore more on it.
Stellar can also be used across the borders as transfer to border payments was launched sometimes back which are contrary to ripple that does not allow transfer to border payments.
The Chief Executive officer of BitGo custody provider, Mike Belshe in their launch also included Stellar Lumens to their custody support. BitGo custody provider is a company which deals with insurance and security of some crypto coins.
Although Ripple and Stellar have consequently decreased in their price index over the weeks, an individual's choice of whether to go with Ripple or Stellar relies wholly on them.
But due to all the advantages named above, Stellar would be one of the most secure, fast and useful types of cryptocurrency to use in the market. And of course, Ripple is making great waves too, so choosing only one among the two is tough.
For real-time trade alerts and a daily breakdown of the crypto markets, sign up for Elite membership!
Disclaimer: This article should not be taken as, and is not intended to provide, investment advice. Global Coin Report and/or its affiliates, employees, writers, and subcontractors are cryptocurrency investors and from time to time may or may not have holdings in some of the coins or tokens they cover. Please conduct your own thorough research before investing in any cryptocurrency and read our full disclaimer.
Image courtesy of Waldryano/Pixabay
XRP Continues to Struggle Despite the Bullish Market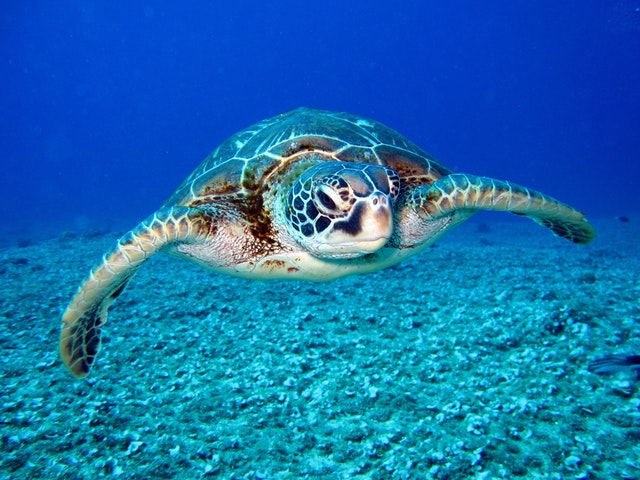 The crypto market, in general, has been seeing a rapid recovery for months now, especially when it comes to top coins. Bitcoin has already surpassed the levels it was seeing before the November 2018 market crash, with the current price of $6.852 at the time of writing.
However, the same is not true for XRP, the third largest cryptocurrency, which is still trading below its largest support. While its price did try to test the resistance at $0.312 several times in the past weeks, the coin saw a rejection each time it approached it. Combine this with the fact that XRP's price against the USD is trading within a descending triangle, and it is easy to understand why many investors are worried.
Is XRP about to start spiraling down?
XRP is a massive coin, despite the fact that its price is low. As such, it has a major impact on the market, and if it were to go down, it is likely that it would take a large portion of the market with it. As mentioned, Bitcoin itself is advancing rapidly. However, historically, such massive uptrends often lead to just as massive potential downtrends.
As things are now, many expect it to come once BTC hits $7,000. However, many are looking for other unfortunate events that might trigger a massive sell-off. Experts have been warning that events…
Justin Sun Bullish On TRX and BTT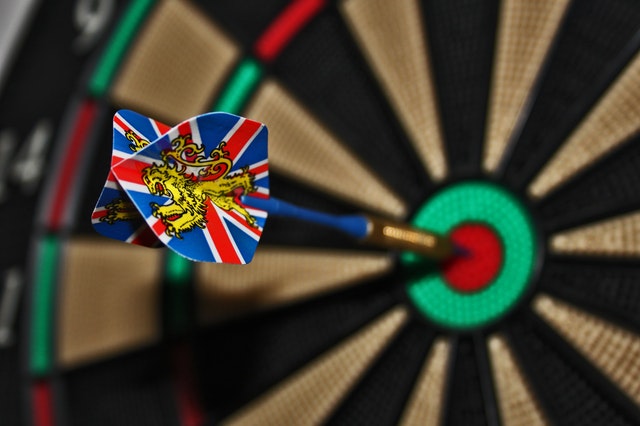 While TRON (TRX) managed to become one of the most popular projects in the crypto history, the coin itself has been in and out of the list of 10 largest cryptos by market cap several times by now. Recently, it got pushed out of the list once again, although not very far. After briefly holding the 10th spot, it got replaced by Cardano (ADA) which is, similarly to TRON, yet another challenger to Ethereum.
Meanwhile, TRON's founder and CEO, Justin Sun, appears not to be worried about the current situation. In fact, he recently stated that he believes TRON will climb back up among the top 10 coins within a month. However, he gave another prediction, and this one appears to be quite bold.
Justin Sun's TRX and BTT predictions
According to Sun, another cryptocurrency that recently joined the TRON ecosystem, BitTorrent (BTT), will soon see a massive surge which will bring it among the top 30 coins. Sun predicts that this will happen at some point during Q2 of this year.
#TRON will be back to Top 10 in June! #BitTorrent will be Top 30 in Q2! Let's wait and see! #BTT $BTT $TRX #TRX

— Justin Sun (@justinsuntron) May 7, 2019
Of course, Sun's bullishness when it comes…
Top 4 Cryptocurrencies That You Won't Find Among the 100 Largest Coins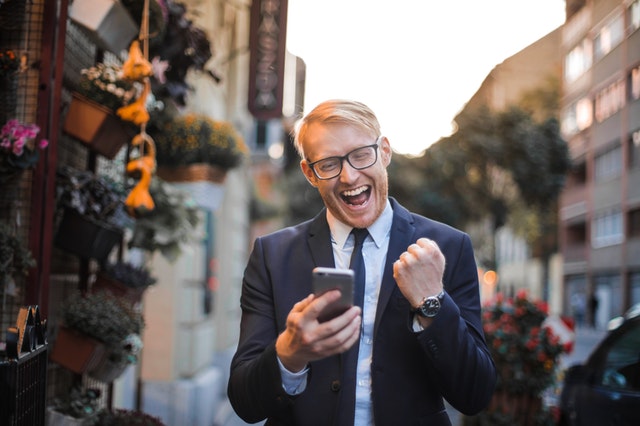 Cryptocurrency investors are always on the lookout for the best investment opportunities, and as such, they follow closely what happens with the smaller coins, as well as the largest. A lot of people have a general rule to only invest in the largest, and well-established cryptocurrencies. This is a good rule that can allow them to avoid scams and increase their chances of getting a decent profit.
However, there are investors who are ready to take the necessary risks in order to become early adopters of future stars of the crypto space. The space is alive, and the top 100 list constantly changes. Even the list of top 10 largest cryptos looks a lot different today than it did a few years ago. Sure, some coins are the same, but they are in the minority.
With all that in mind, we will now take a look at top 4 cryptocurrencies that are not even among the 100 largest coins — but they do seem to have the potential to change that in the future.
Kin (KIN)
As mentioned, coins enter and leave the list of top 100 largest cryptos all the time, and KIN is a perfect example of this. The coin currently has a market cap of $35.98 million, and it ranks as the 120th largest coin at the moment. However, the coin did not sink because…