Reasons Behind The Recent Ripple (XRP) Bull Run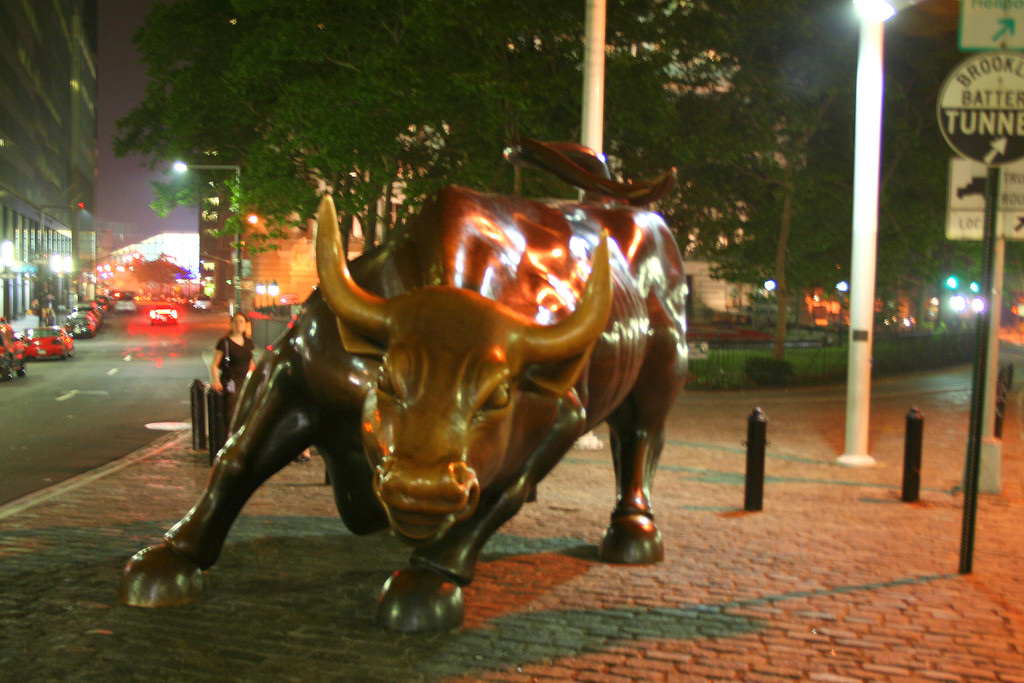 Ripple is the third largest cryptocurrency and one of the most meritorious investments whose market capitalization hit $122 billion USD in January. This incredible bull run crowned Ripple co-founder Chris Larsen as the 8th wealthiest man on earth. The Ripple team has shown their inclination towards payment systems and are still working on revolutionizing Ripple's unique features and products. Ripple has been delivering their promises since the very beginning of its partnerships in Silicon Valley. Its popularity, increasing adoption, and its smart and consistent development team are some of the reasons why investors find it a promising investment.
Aim for Ripple
Ripple has a simple goal of becoming the most preferred payment solution. Current banking systems are slow, have limited transparency and expensive and hence, cannot function as a global payment system. But Ripple has every feature required to be an ideal global payment system. The idea is to reduce entry barriers and enable a better global payment system which is known for its wide-scale activity.
Features and products
The name of the global payment system created by Ripple is called RippleNet. Its function is to create a global network of banks using which anyone can send or receive payment by the help of Ripple technology. The RippleNet will soon have real-time messaging, gross settlement (means sending funds or securities between two banks) certainty for all transactions made and clearing. In order for it to work, Ripple has been forming a partnership with several banks so that the users around the world can interact with the bank with the help of the RippleNet enabled bank.
RippleNet has three more products which are as follows:
xCurrent: Payment Processing
It enables payment processing between banks while increasing its speed, transparency, and efficiency.
xRapid can be thought of as a pool of funds that banks can access in order to transfer funds easily without having to pair up transactions.
Xvia: Global Payment transaction system
This is a web services layer that allows corporates the ability to safely make real-time payments with rich data attachments.
Ripple and Banking
Banking clients of Ripple are their strongest proposition. They didn't just come up with a revolutionary idea, but the Ripple team has literally shown how it's done. Being a two-sided company, which needs supply as well as demands, the execution of their idea, was complex 'supply' in case of Ripple are the banks and 'demand' are the users or businesses. Ripple first fulfilled their supply side and kept adding one bank after another which resulted in an increased number of customers. The list of banks that are now with Ripple is growing each day. AK Bank, Axis Bank, UBS, SBI Remittance, Mizuho, Standard Chartered and newly added Santander are just a few of the influential partnerships formed by Ripple throughout Q1 of 2018. This is one of the major reasons behind Ripple's high price point and growing community of believers.
Rumors surrounding Ripple and Apple Pay
One of the best rumors surrounding Ripple at present is pairing up with ApplePay. There are indications that Apple has decided on implementing Ripple's interledger protocol into ApplePay. Being one of the greatest technology corporate in the world, if this rumor turns out to be based on reality then it could take Ripple to the moon in the blink of an eye. Since Ripple tech enables faster and more secure transactions which is the most sought-after feature for each payment system that exists in this world. If this collaboration happens then soon all Mac users, as well as iPhone users will be able to use it. This collaboration would also mean that Apple pay will soon decide to accept cryptocurrencies as payments which would give not only Ripple a nudge, but all cryptos will enjoy the Bull run caused by it.
Ripple Listing on SBI Virtual Currencies
The cryptocurrency exchange of the Japanese company, that provides financial services, known as 'SBI Holdings' made an announcement on 11th April.  They announced the launch of an exclusive listing of Ripple (XRP) during the launch period of the platform. The beta launch began on January 30th. This exchange was created in order to align the process of trading for cryptocurrency for individual traders as well as institutional customers which are based in Japan. Mr Yoshitaka Kitano, the most respectful figures in Japan and the world of banking, who represent the head of the consortium of around 60 different banking institutions and the CEO of SBI Holdings tweeted about his belief in Ripple and the technology behind it and predicted that it'll soon reach close to $10 USD by the end of this year. Now Ripple has become their choice as a safe alternative for executing high-level overseas operations and broke their previous partnership with Huobi.
Conclusion
Although Ripple is still on the way towards bringing a definite change in the banking and payment systems all around the world, this blockchain project will always be regarded as one of the best performers of all time. With the original idea, a smart business strategy and loads of accomplishments have put a Ripple in the place of third cryptocurrency giant. At the time of writing, the price per unit is close to $0.88 standing with a market capitalization of $34 Billion. Around $722 million worth XRP has exchanged hands within the last 24 hours. There are indications of a bullish week ahead of Ripple as it keeps hitting headlines and proving to be a true game changer.
For the latest cryptocurrency news, join our Telegram!
Disclaimer: This article should not be taken as, and is not intended to provide, investment advice. Global Coin Report and/or its affiliates, employees, writers, and subcontractors are cryptocurrency investors and from time to time may or may not have holdings in some of the coins or tokens they cover. Please conduct your own thorough research before investing in any cryptocurrency and read our full disclaimer.
Image courtesy of Lee via Flickr
3 Things to Avoid if You Want Your ICO to Succeed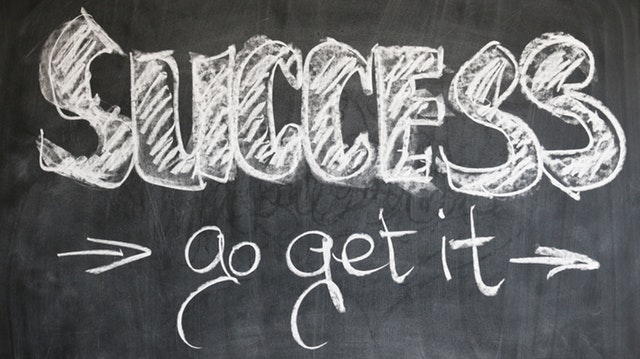 Initial Coin Offerings, or ICO, have become quite popular in 2017, which is something that also continued throughout 2018. In fact, there were hundreds, if not thousands of them so far. However, no matter how many of them were organized, most never managed to make it into the market and achieve their goals.
Analysts claim that there are a lot more failed ICOs than there are successful ones, which has caused a lot of people to simply give up on the idea. However, many are still curious to know what went wrong, and while failed ICOs can be studied for years without discovering absolutely every flaw, some of the bigger ones can be spotted right away.
This is why we will now list top three reasons why so many ICOs failed, and everyone who is thinking about launching one should pay close attention.
1. The lack of demand for the product
According to estimates, around 60% of ICOs often fail at the first stage simply for the lack of interest in what they offer. When someone comes up with an idea and launches an ICO in order to raise money, they are presuming that people will be interested in investing in this idea. In addition, prior to making an announcement that an ICO is coming, it is wise to ensure that the announcement will be heard in the first place.
Additionally, ICOs need to be approved by appropriate…
Reasons Behind The New Bitcoin Crash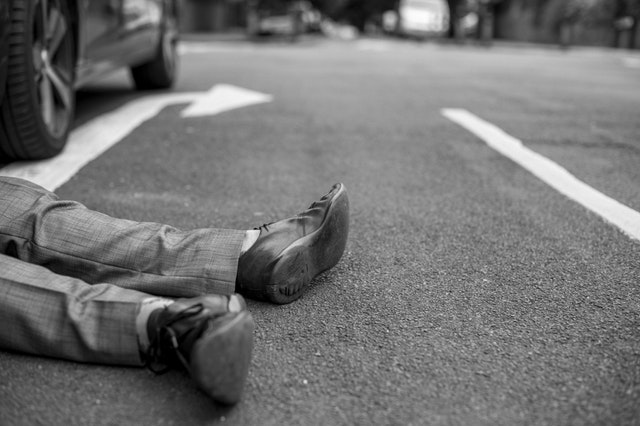 Cryptocurrency investors and supporters experienced quite a shock last week with the latest Bitcoin crash. Almost every single one of top 100 cryptocurrencies trading in the red. Not only that, but most of them experienced massive losses, often larger than 12%, or even 15%.
The event was unexpected and all cryptos, with the exception of a handful of stablecoins, lost a large part of their value. However, as always, Bitcoin is the one receiving the most attention, especially since this is the first time that BTC has dropped below $6,000 in a long while. Right now, Bitcoin is still losing value, with its current price being at $5,503.11 per coin, and a drop of 12.76% in the last 24 hours.
After the initial shock, a lot of investors started wondering and researching the new crash. The main question still remains: Why did this happen?
While this is more than understandable, especially considering how much money, time, and patience people have invested in crypto, the reasons behind the new crash remain obscure to many. Because of that, we are now going to explain two events that are most likely to be causing this situation.
1. The selloff
This is believed to be the main reason for the new crash of Bitcoin. The selloff came as a consequence of the last year's bull run, which has launched BTC and other coins to entirely new heights. Because of that, numerous…
Here's Why This Coin Still Has Wings (WINGS)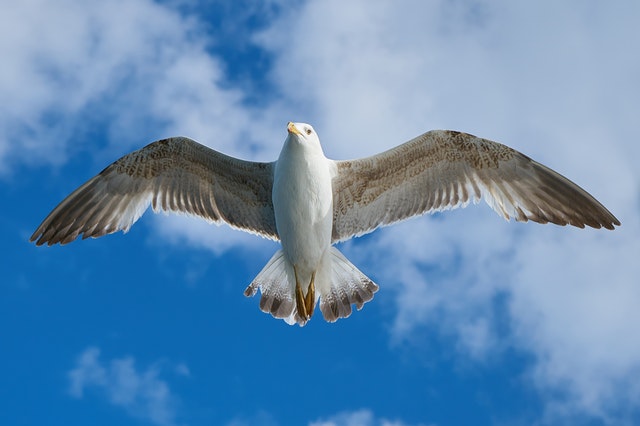 WINGS, a decentralized crowdfunding platform based on the Ethereum blockchain, has had a great run over the past two months. Culminating in a peak of US $.23 just a few days ago, the currency behind the product has more than doubled since it's lows of early September.
Despite the slight downturn WINGS is currently experiencing, this crypto-favorite may not be done running up the green candles on your favorite exchange just yet. A small drop like we had today was actually expected and could be considered healthy by long-term investors. These dips are also appreciated by those of us waiting to get in on a project we feel has real potential. WINGS has shown us that potential and is now presenting a great buying opportunity for speculators and traders looking for the next wave of support to lift this coin into the stratosphere.
What is WINGS?
WINGS was created to nurture project proposals via the Decentralized Autonomous Organization (DAO) model. Using blockchain networks and smart contracts, the platform allows the WINGS community to promote proposals with the greatest chance of positive returns. WINGS, in essence, is a decentralized forecasting ecosystem, where token holders are given an incentive to make choices concerning projects on the platform.
The DAO is a popular concept for crypto-projects that want to remain entirely on the web. Using the peer-to-peer technology of blockchain and smart contracts to enforce the rules of participation is…