Ripple CEO on why XRP is vital for unbanked migrant workers worldwide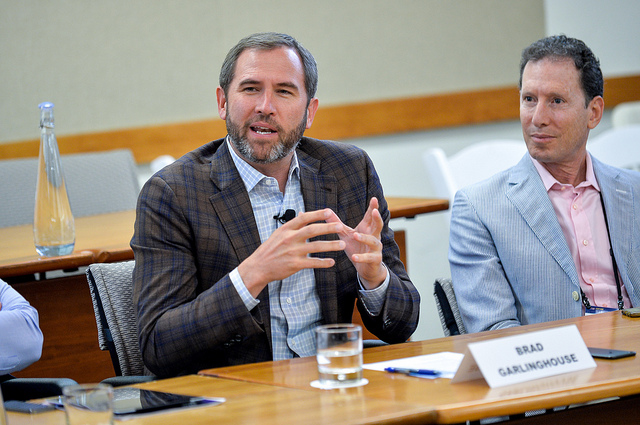 Not too long ago, Brad Garlinghouse, Ripple CEO highlighted in an interview that how useful XRP is for unbanked people living outside of their homelands. In the interview that has got accountable attention in the last twelve hours or so, the thoughts Mr. Garlinghouse shared look right on the money and relevant, and worth noting.
The unbanked are people who do not have bank accounts at major financial institutions. Such people cannot make deposits and money transfers to colleagues and families so dear to them. Ripple (XRP) can come to the rescue handsomely as Brad affirms.
The unbanked community in the world is a vast population, and according to a survey conducted last year, there are about 2 billion unbanked adults in the world.
The most people in that number come from developing countries in Africa. It is necessary to note that undeveloped financial infrastructures, expensive banking services, low income, wars, and so on; all contribute to the increased level of the unbanked in Africa and some other areas in the world.
Giving the unbanked a better way to move & access money will fuel an entire new section of the gloabal financial community, and #xrp will make this possible. @bgarlinghouse on why xrp is so important for unbanked migrant workers across the world #ripple #xrp #xrapid #crypto pic.twitter.com/4D5xzHjfnn

— xrp mami 💕 (@xrp_mami) November 7, 2018
The fight against poor financial infrastructures in different parts of the world has come to stay, and cryptocurrencies such as Ripple's XRP is leading the fight. Ripple CEO, Brad Galinghouse, stated that giving the unbanked a good way to move and access money will stir an entirely new section of the global financial community, and XRP will make this possible.
He went on to say during the interview that,
"If banks want to serve customers, as long as they can serve them profitably. If they serve customers profitably, they are not going to do it. So if we talk about a migrant workforce – for example, in Africa that is not obviously making lots of money and is taking that money from country to country."
The current Ripple head continued saying,
"The cost of using a banking system will definitely exceed the income that they would have. If they could reduce the friction globally and make it easy for that minor worker to hold assets and to move that asset without costing them a lot of money, they would become part of the banking or the current global community."
Ripple being forefront to help the unbanked people has shown that through its blockchain protocol, adults can have the opportunity to send and receive money without the use of bank accounts in different formal financial institutions. Also, the unbanked citizens can enjoy the benefits of financial systems without the need of an ID; all that is needed is a smartphone and a good internet to make transactions at low costs (and quickly).
In its quest to help the unbanked communities, Ripple's Coil partnered with the Gates Foundation last month. The essence of the partnership is to offer worldwide payment systems for the unbanked. The collaboration will foster the implementation of an Interledger protocol, and to look for means in which Mojaloop (an open-source software that helps to create payment systems for the unbanked) can assist the world at large.
Ripple Focuses on the Middle East
To share its technologies and network, Ripple has decided to spread its tentacles to the Middle East, which is one of the fastest growing marketplaces in the world today. It is important to know that the Arab states make up to nearly 35 percent of the global migrant workforce.
Ripple has decided to set up a base in Dubai and Dilip Rao, Ripple's Global Head of Infrastructure and Innovation, stated that the Middle East could take good advantage from Ripple blockchain as it can change the structure of cross-border payments over there.
There is no doubt that changing global banking systems may take time, but as things seem to be shaping up, it might just be a matter of time until Ripple (XRP) takes over and produce a new financial structure.
For real-time trade alerts and a daily breakdown of the crypto markets, sign up for Elite membership!
Disclaimer: This article should not be taken as, and is not intended to provide, investment advice. Global Coin Report and/or its affiliates, employees, writers, and subcontractors are cryptocurrency investors and from time to time may or may not have holdings in some of the coins or tokens they cover. Please conduct your own thorough research before investing in any cryptocurrency and read our full disclaimer.
Image courtesy of Flickr
Crypto Venture UpStake is Redefining the Industry with a Proof-of-Burn Stable Coin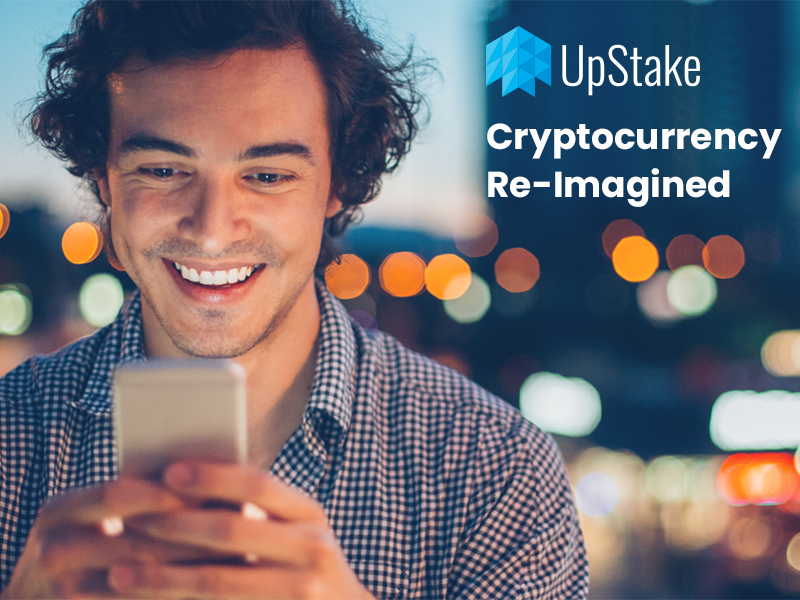 UpStake, an exciting cryptocurrency project officially launched last year, is all set to take the global crypto community by storm. Unlike hundreds of crypto ventures that fail to make any impression, UpStake is dedicated to delivering a stable digital currency that will pave the way for mass adoption around the world.
London, UK – Jan 16, 2019
London-based crypto startup UpStake is well on its way to revolutionising the global cryptocurrency industry by eliminating many of the limitations that have stifled growth for years. Launched in 2018, this promising initiative is focused on ensuring mass adoption of cryptocurrency by providing a usable, stable form of digital currency to the crypto and blockchain communities across the globe.
This proposed blockchain ecosystem is built around UpStake tokens (UPS), the platform's proprietary token. UpStake asserts that these tokens have been designed to increase in value over time, and set the stage to build great products and services which result in better user experiences.
In order to ensure continuous increase in value of UPS over time, UpStake has built a Proof-of-Burn model that burns a certain percentage of tokens sold through their exchange.  This model helps create the value that contributes to the ever-growing price point of the token. It not only enables the token price to…
How Online Casinos Can Adapt to the Growth of Cryptocurrency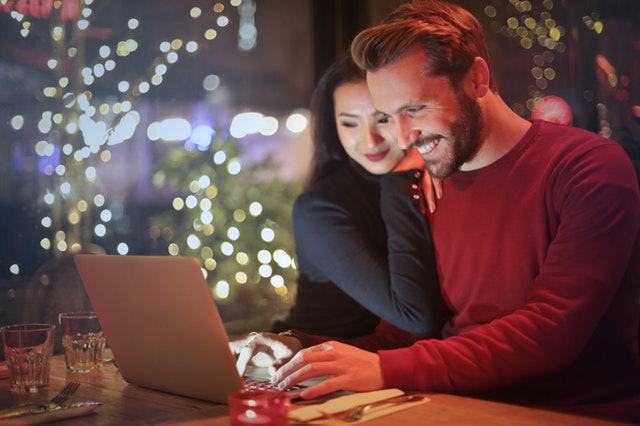 The growth of cryptocurrency is difficult to ignore and industries are having to adapt in order to facilitate all of the people who want to buy goods and services with crypto coins. Multiple coins are on the rise, helping cryptocurrency's star rise. Bitcoin's price is back above $4,000 and it is joined by other coins like Ethereum, which makes use of the Ether blockchain.
But accepting cryptocurrency – or appealing to crypto users – isn't as easy as just tailoring your marketing strategy. Other steps need to be taken and we've detailed a handful of these below.
Increased Safety and Security Measures
Online casinos are already very good at ensuring that customers and their data (including personal information and payment details) are kept secure. Some of the existing online safety measures employed by online casinos include HTTPS and SSL, which means that any information passed between you and the online casino will be encrypted and difficult for malicious agents to gain access to. Leading casinos are also certified by…
Lite.IM Dethrones Facebook After Integrating Crypto Wallet With Popular Messaging Platforms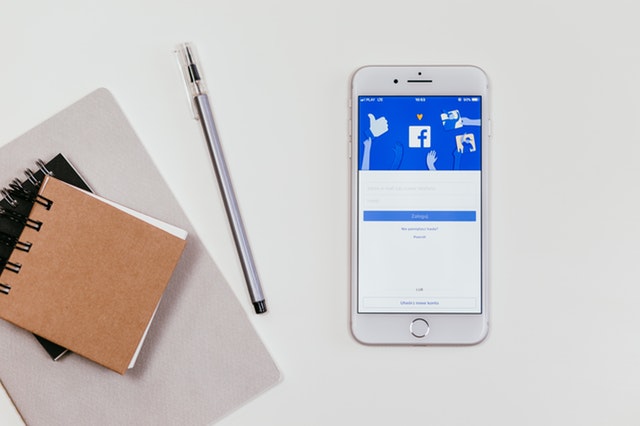 With the crypto markets in turmoil, especially after news about a potential hack at Cryptopia, traders and investors need to turn their attention away from day trading.  Instead, crypto traders really need to think long-term and identify projects that are sure to win in the long-term.  In particular, one crypto company is making major headlines after winning an all-important technology battle against the mighty Facebook.  That company is Zulu Republic (ZTX).
Zulu Republic Develops Lite.IM
Zulu Republic is an ecosystem of blockchain tools and platforms, designed as a place where people, businesses, and organizations can thrive on their own terms.  And indeed, Zulu Republic has hit a grand slam with their development of Lite.IM.
Lite.IM is a crypto wallet that has been integrated with several of the most popular messaging platforms such as Facebook Messenger and Telegram.  In addition, users in the U.S. and Canada can also exchange and manage crypto balances through SMS.  Although not all cryptocurrencies are available, the team has selected four of the most popular currencies which include Litecoin (LTC), Ethereum (ETH), Bitcoin (BTC), and the native currency of Zulu Republic (ZTX).
Telegram and Facebook Messenger are extremely popular platforms.  But, potentially even more exciting news, is that the Lite.IM team plan to announce WhatsApp integration in the next 1-2 weeks.  There is a reason why Facebook acquired WhatsApp in 2014, for…