Foundation of Bill Gates and Ripple (XRP) stand together for unbanked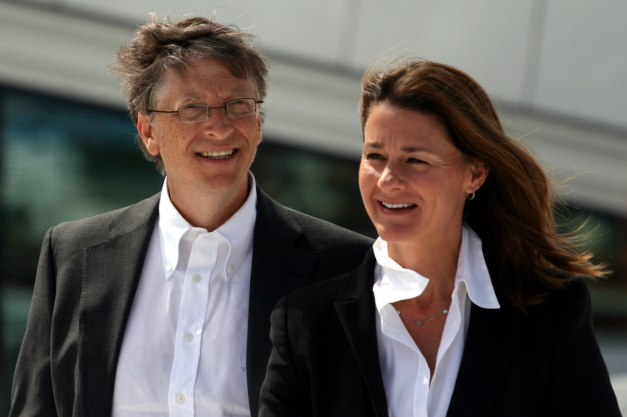 Ever since the inception of Ripple in the crypto market, it has been doing exceptionally well. Ripple (XRP) has created great projects that stand to benefit not just the crypto market alone, but the world at large. Within a short period, Ripple has stamped its position as one of the biggest cryptocurrencies in the world, and every day, it is bagging lots of partnerships in the Fintech industry. Late last year (2017), it bagged a mega-partnership with the Bill and Melinda Gates Foundation.
Ripple's Partnership with the Gates Foundation
The Gates Foundation is an organization that is poised to improve the standard of people in developing countries.
In the quest to improve the standard of living of people and the economy of developing countries around the world, the Gates Foundation partnered with Ripple to release an open-source blockchain software called Mojaloop for the unbanked people on October 16th, 2017.
According to the world bank, there are 2 billion people in the world who don't have access to bank accounts. Due to the rate of unbanked people in the world, the Gates Foundation decided to use Ripple's blockchain technology to create Mojaloop – a software that aims to establish an interoperability layer between payment providers and financial companies for the unbanked people.
Furthermore, the interledger protocol was produced by Ripple, and it is used for transactions between institutions that offer financial services. It is necessary to know that Mojaloop is a result of Ripple's Level One Project.
For two years, the Gates foundation noted the use of this technology – particularly its ability to bridge the disengaged systems of finance.
The Foundation's Deputy Director of Financial Services said,
"Interoperability of digital payments has been the toughest hurdle for the financial services industry to overcome. With Mojaloop, our technology partners have finally achieved a solution that can apply to any service, and we invite banks and the payments industry to explore and test this tool." 
With Monjaloop, anyone can transfer funds to accounts, and not just for people who are banking with a precise financial institution. To foster the growth of an economy, Monjaloop can be used to connect with banking institutions, customers, bank merchants, and so on. This interconnection will also enable easy transactions between different people in a particular economy.
Additionally, Monjaloop is free to use, and the Foundation, including Ripple, is encouraging developers to make use of the software to enhance the adaptation of services.
With the financial support from the Gates Foundation, ModusBox, Software Group, and Crosslake Technologies collaborated with Ripple to develop Monjaloop.
How does this partnership benefit Ripple?
Ripple's partnership with the Gates Foundation is excellent not only for it alone, but for other blockchain startups in the crypto market as well. The Gates Foundation is a reputable organization that solves global problems. The Gates family owns the Foundation, and it can take blockchain apps to the next level.
At the time of writing this article, Ripple is priced at $0.48300 after it rose by 5.48% in the last 24 hours. Ripple (XRP) is a futuristic company, and more of these partnerships will put Ripple and other cryptocurrencies into the mainstream. Good for all, great for Ripple!
For the latest cryptocurrency news, join our Telegram!
Disclaimer: This article should not be taken as, and is not intended to provide, investment advice. Global Coin Report and/or its affiliates, employees, writers, and subcontractors are cryptocurrency investors and from time to time may or may not have holdings in some of the coins or tokens they cover. Please conduct your own thorough research before investing in any cryptocurrency and read our full disclaimer.
Image courtesy of Wikipedia Commons
Crypto Venture UpStake is Redefining the Industry with a Proof-of-Burn Stable Coin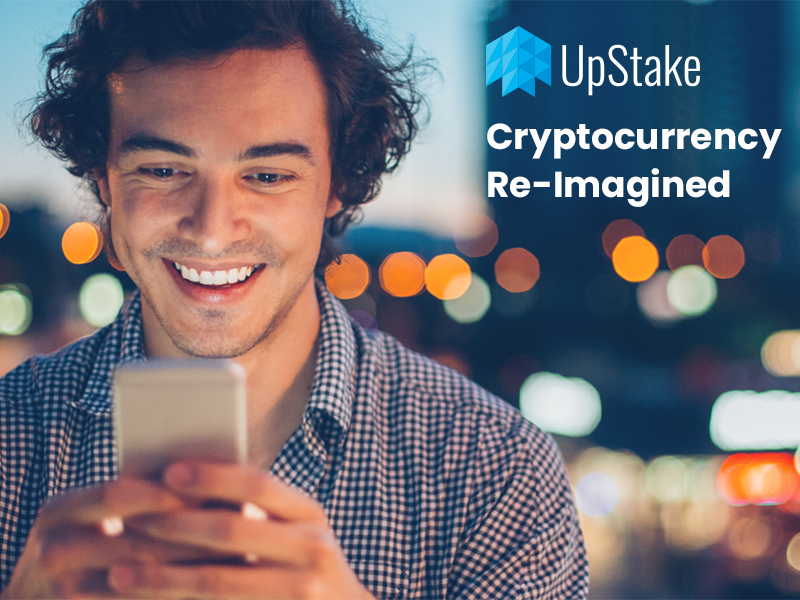 UpStake, an exciting cryptocurrency project officially launched last year, is all set to take the global crypto community by storm. Unlike hundreds of crypto ventures that fail to make any impression, UpStake is dedicated to delivering a stable digital currency that will pave the way for mass adoption around the world.
London, UK – Jan 16, 2019
London-based crypto startup UpStake is well on its way to revolutionising the global cryptocurrency industry by eliminating many of the limitations that have stifled growth for years. Launched in 2018, this promising initiative is focused on ensuring mass adoption of cryptocurrency by providing a usable, stable form of digital currency to the crypto and blockchain communities across the globe.
This proposed blockchain ecosystem is built around UpStake tokens (UPS), the platform's proprietary token. UpStake asserts that these tokens have been designed to increase in value over time, and set the stage to build great products and services which result in better user experiences.
In order to ensure continuous increase in value of UPS over time, UpStake has built a Proof-of-Burn model that burns a certain percentage of tokens sold through their exchange.  This model helps create the value that contributes to the ever-growing price point of the token. It not only enables the token price to…
How Online Casinos Can Adapt to the Growth of Cryptocurrency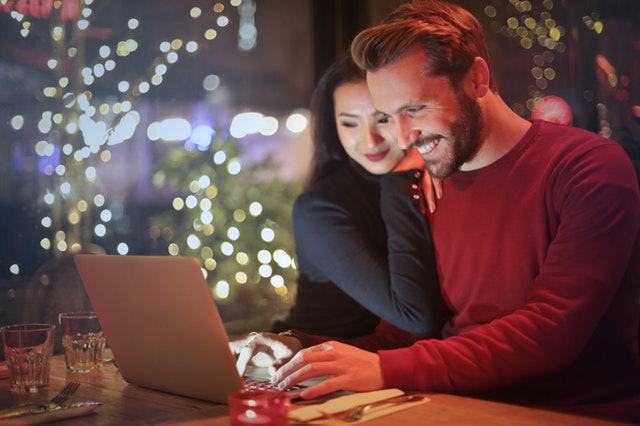 The growth of cryptocurrency is difficult to ignore and industries are having to adapt in order to facilitate all of the people who want to buy goods and services with crypto coins. Multiple coins are on the rise, helping cryptocurrency's star rise. Bitcoin's price is back above $4,000 and it is joined by other coins like Ethereum, which makes use of the Ether blockchain.
But accepting cryptocurrency – or appealing to crypto users – isn't as easy as just tailoring your marketing strategy. Other steps need to be taken and we've detailed a handful of these below.
Increased Safety and Security Measures
Online casinos are already very good at ensuring that customers and their data (including personal information and payment details) are kept secure. Some of the existing online safety measures employed by online casinos include HTTPS and SSL, which means that any information passed between you and the online casino will be encrypted and difficult for malicious agents to gain access to. Leading casinos are also certified by…
Lite.IM Dethrones Facebook After Integrating Crypto Wallet With Popular Messaging Platforms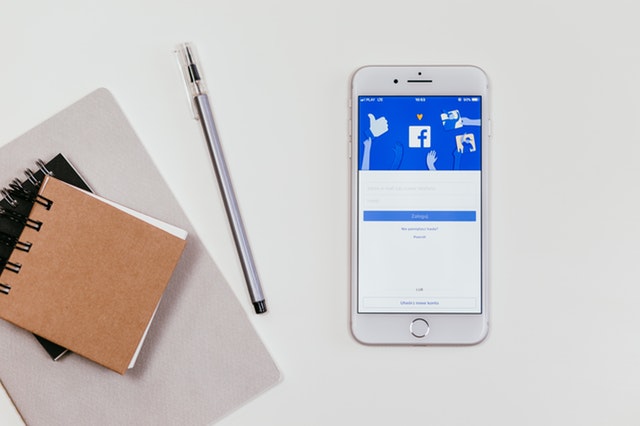 With the crypto markets in turmoil, especially after news about a potential hack at Cryptopia, traders and investors need to turn their attention away from day trading.  Instead, crypto traders really need to think long-term and identify projects that are sure to win in the long-term.  In particular, one crypto company is making major headlines after winning an all-important technology battle against the mighty Facebook.  That company is Zulu Republic (ZTX).
Zulu Republic Develops Lite.IM
Zulu Republic is an ecosystem of blockchain tools and platforms, designed as a place where people, businesses, and organizations can thrive on their own terms.  And indeed, Zulu Republic has hit a grand slam with their development of Lite.IM.
Lite.IM is a crypto wallet that has been integrated with several of the most popular messaging platforms such as Facebook Messenger and Telegram.  In addition, users in the U.S. and Canada can also exchange and manage crypto balances through SMS.  Although not all cryptocurrencies are available, the team has selected four of the most popular currencies which include Litecoin (LTC), Ethereum (ETH), Bitcoin (BTC), and the native currency of Zulu Republic (ZTX).
Telegram and Facebook Messenger are extremely popular platforms.  But, potentially even more exciting news, is that the Lite.IM team plan to announce WhatsApp integration in the next 1-2 weeks.  There is a reason why Facebook acquired WhatsApp in 2014, for…