China gives Ripple customer LianLian's JV AmEx approval for card payments
Ripple has succeeded in entering into the Chinese e-commerce market after China today approved LianLian's joint venture, AmEx, to process card payments in the country.
The approval makes AmEx the first U.S payment company to have a direct access to China's e-commerce market. China's endorsement gives AmEx the opportunity to resolve payments and transactions in Yuan, through the use of its Joint Venture: The LianLian Group (who is a Ripple customer).
AmEx is a global payment platform just like Visa and Mastercard. The company's JV (joint venture) in China, LianLian Group, partnered with RippleNet earlier this year to provide a faster global payment service to the Chinese e-commerce market.
The venture is also a licensed company which now has about 150 million registered users in China today. LianLian makes use of Ripple blockchain to settle China's e-commerce payments. Not only that, LianLian Group now settles Chinese cross-border payments through the use of Ripple's xCurrent.
Interestingly, China has a growing e-commerce market approximated to be more than $627 bln last year. However, the cross-border payments into the country have been estimated to attain $1.32 trillion this year. AmEx decision to enter China's market has been regarded as a bold step, as a result of China's strict policies against ICOs, digital assets, and foreign card-payment platforms.
AmEx recent stride in hitting China's market first is a step forward for Ripple Net
As regards to China's strict policies on foreign card-payment companies, Visa, MasterCard, and other companies alike have lobbied for more than a decade now to enter China's e-commerce market – which approximately has six billion cards in circulations, and it is projected the number would increase by ten billion in the year 2020.
Before now, all foreign card companies in China had been enforced to work with the existing state-monopoly consortium known as, UnionPay – But Ripple's partner, AmEX, has now become the first payment company to work without UnionPay.
Concerning the approval, China's central bank stated that this is a vital step forward to expose China's bank card market to foreign investors. The central bank further affirmed that the recent stride would ease the country's e-commerce market in an arranged manner for other payment institutions.
Overall, the current approval means that RippleNet will be foremost on China's cross-border payments and settlements, since LianLian, AmEx venture Group, is in partnership with RippleNet. It also implies that AmEx will be processing card payments by using Ripple's blockchain technology.
Also, AMEX and LianLian are Ripple xCurrent customers officially, but anything can be connected to xCurrent using a multi-hop – so that way, they potentially can connect xRapid at some point in the near future, too.
Talking about some basics, Ripple's xCurrent and xRapid are products of RippleNet. xCurrent is software used by major financial institutions to resolve cross-border transactions; it is also used to track these payments once they are done. xRapid, on the other hand, is aimed at financial institutions that want to minimize liquidity cost, at the same time offering a better customer experience.
No doubts, despite China's strict policies on cryptocurrencies, Ripple has been able to spread its tentacles over there, and it is in the right direction.
Consequently, we should be looking out to either AMEX/LianLian Join Venture entering into a liquidity agreement with a multi-hop enabled system in China, or the Chinese government lifting the ban on cryptocurrencies in a few months to come.
For real-time trade alerts and a daily breakdown of the crypto markets, sign up for Elite membership!
Disclaimer: This article should not be taken as, and is not intended to provide, investment advice. Global Coin Report and/or its affiliates, employees, writers, and subcontractors are cryptocurrency investors and from time to time may or may not have holdings in some of the coins or tokens they cover. Please conduct your own thorough research before investing in any cryptocurrency and read our full disclaimer.
Image courtesy of Flickr
Positive Crypto Price Trend Moves VeChain (VET)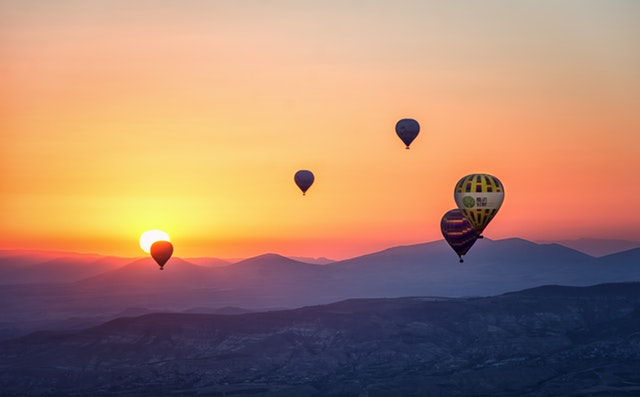 As many are likely aware of, the previous twelve months were not particularly friendly to cryptocurrencies, and there were two major market crashes since January 2018. However, it could be that investors' wishes are finally coming true, as the market is currently seeing actual gains. While there is still no certainty regarding this behavior, investors around the world are finding the current development to be quite refreshing.
One interesting development that was noticed these days is the increase of VeChain's price, which is seeing minor gains at this time.
VeChain (VET) price grows
While most cryptocurrencies experienced some extreme ups and downs during their lifetime, VeChain is usually surprisingly unaffected by the market's behavior. In fact, its price chart typically shows no major changes, and it seems pretty flat in comparison to other cryptocurrencies.
While this may be a good thing, as the lack of volatility means that the coin is more stable than most, the fact that the price is usually not affected makes the current gains that much more peculiar.
In the last 24 hours, VeChain's price has grown by 2.16%, placing its value at $0.00401120 at the time of writing. The growth is minor, and the coin's value only increased by a fraction of a cent, but this is still not typical behavior for this cryptocurrency, which attracted the attention of analysts and investors…
SOLVE Token Could Be A Huge Long-Term Winner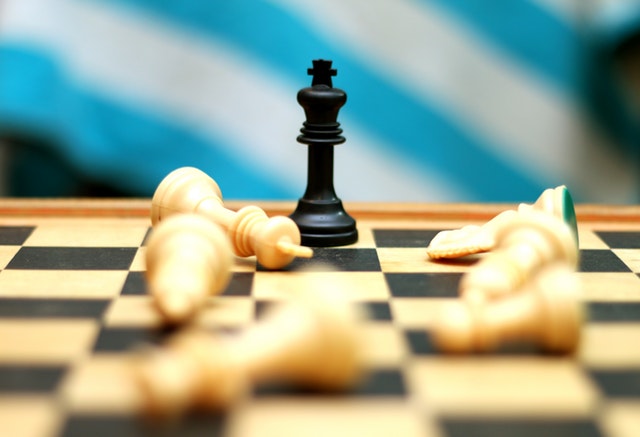 A lot of articles have been written about an altcoin apocalypse.  With so many tokens entering the market, it is inevitable that not all of them will survive.  When trying to analyze pick out the best projects, the following criteria should be used:
Very active community
Strong potential for mass adoption
Valuable partnerships
Experienced leadership
If a project scores well in at least three of the above criteria, it's a winner.  When it scores well in all four, it has the potential to be a blockbuster.  That potential blockbuster is Solve.Care.
Background
Solve.Care has developed a revolutionary platform that will significantly improve care outcomes by reducing healthcare administrative costs.  The platform will also go a long way toward eliminating a lot of the problems commonly seen within healthcare administration such as duplication, waste, abuse, and fraud.  I firmly expect Solve.Care to generate cost savings by facilitating peer-to-peer transactions that grant authority to stakeholders while empowering payers regarding cost control and oversight.
SOLVE token completed its token sale last year in May.  The company sold 350,000,000 tokens and still has 650,000,000 in its treasury.  The great news is that the token has been recently listed on both Bittrex and KuCoin, two of the largest and most trustworthy exchanges in the world.  Given the recent incidents, especially the Cryptopia hack, being on a trustworthy exchange is of paramount…
Why Chinese New Year Affects Bitcoin (BTC)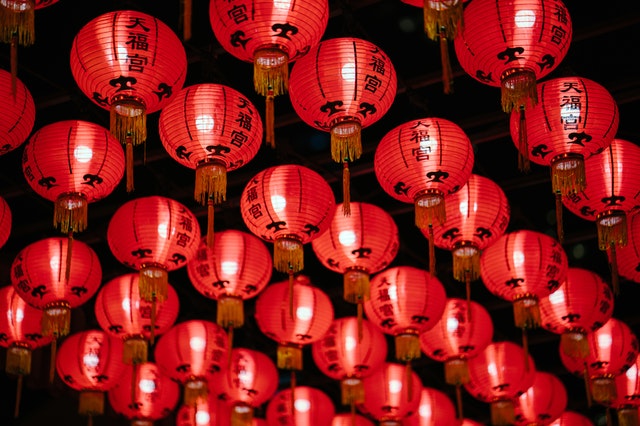 Bitcoin (BTC) lost about $100 in value in the last week, and, while reasons behind the drop in crypto prices can often be hidden and unclear — this time, that is not the case. The reason for this drop is believed to be the celebration of the Chinese New Year.
The New Year celebration was over more than a month ago for most of the modern world. However, things are a bit different in China. This is a country which is considered to be one of the oldest ones in the world, with a long and complex history. The country's traditions are fascinating to many around the world, as so many of them are different from western culture. One of these traditions is the Chinese New Year.
The New Year celebrations in China start on January 28th, which was a week ago. The New Year itself is today, February 5th, although the celebrations and festivities are going to last until February 19th. For the people of China, and all those around the world who follow the country's tradition, this is the time to relax, take a break, and perhaps travel and visit friends and family. But, what does it have to do with Bitcoin?
China and Bitcoin
Those who are new to the world of cryptocurrencies have likely already heard many stories about China banning Bitcoin trading and…