Ripple gives multi-million dollar bursary to a research organization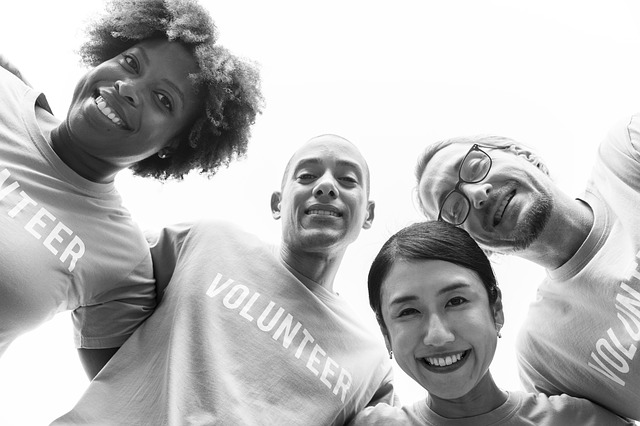 Berkely Haas, a growing business school under the University of California, has been awarded a multi-million-dollar grant from Ripple's University of Blockchain Research initiative in a bid to foster a blockchain research program.
It is worth noting that Ripple is a growing company in the emerging blockchain industry and it is also a mega cross-border settling company of new age. The research program has been aimed to support research, courses, and student activities in the blockchain industry, cryptocurrency, and digital payments.
Furthermore, Haas business school is a beneficiary of Ripple's grant, and it now pleads for different bids from individuals with eligible innovations in the school.
A letter issued by the Institute for Business and Social Impact (IBSI) gave vital information concerning the bid and what the grant will offer when it comes to research and student activities in the blockchain industry.
The letter also indicated that critical courses such as Engineering, Law, and others in the school would be included during the research. Additionally, the grant offered by Ripple will be used to fund the faculty, research processes, and other related events on the Berkley-Hass campus.
Subsequently, the IBSI aims to give grants to academic activities which include, Blockchain and distribution systems, cryptocurrency and digital payments, and cryptography. Also, it relates to the aforementioned topics related subject areas such as blockchain for economic development and global financial inclusion will be considered too.
The letter also indicated that funding is available for the faculty to back their research, teaching, curriculum, development, case studies, cross-developmental collaboration, thought leadership, and other research activities in the mentioned subject areas.
Additionally, the letter stated that the institute would support graduate research program for $5,000 maximum and undergraduate research program for $3,000 maximum. Faculty research will be given $15,000 maximum.
The various research pitches are to be based on Ripple blockchain about smart contracts, regulatory issues and the technicalities of XRP's ledger.
It was also stated that under exceptional circumstances, IBSI would fund research beyond the maximum levels stated and that if there be any need for additional funding, then the amount needed should be indicated. It is also essential to note that the funding projects will commence between Jan 1 and June 30, 2019; student research projects must be completed within a year after the commencement date.
Ripple's XRP Current Market Overview
Ripple's XRP is one of the top digital assets so far in the market today. It's not just another virtual currency, company's blockchain helps banks to connect to another payment providers via RippleNet to provide a frictionless experience when sending and receiving money.
That said, its token, XRP, seems to be staying strong in the crypto space despite everyone else having a nosedive. At the time of writing, XRP is trading at $0.495 and is in the red by 3% (Bitcoin is down by more than 9%, and Ethereum is in red by more than 12% in the last 24 hours).
In the past one week (from Nov 10 to Nov 17), the cryptocurrency made 0.77% profit. Its 24-hour high is $0.50 but has a low of $0.47. The digital asset now occupies the second position with $19.5 billion market cap, thus, surpassing Ethereum by $4 Billion.
For real-time trade alerts and a daily breakdown of the crypto markets, sign up for Elite membership!
Disclaimer: This article should not be taken as, and is not intended to provide, investment advice. Global Coin Report and/or its affiliates, employees, writers, and subcontractors are cryptocurrency investors and from time to time may or may not have holdings in some of the coins or tokens they cover. Please conduct your own thorough research before investing in any cryptocurrency and read our full disclaimer.
Image courtesy of Rawpixel/PixaBay
How is the Crypto Market Changing?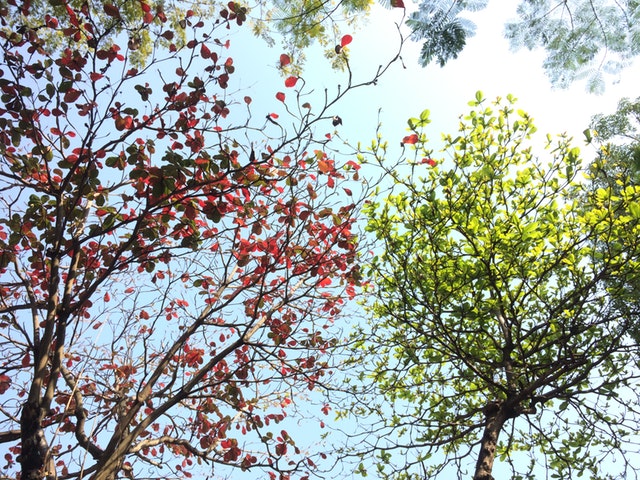 It has been around a month and a half since the start of 2019, and there are already some pretty obvious changes in the way the crypto market operates, especially when compared to the last year. Early 2018 was almost a complete opposite. The previous year started with cryptocurrencies at their strongest, only to see them crashing down after a few weeks. Back then, the ICO model was still quite strong, and so was the hype surrounding the crypto space. New investors kept entering the space, and new startups emerged with their tokens ready to be sold.
As the year progressed, things started to change. The prices continued to drop, the ICO model went down from around $1.4 billion in raised funds at the beginning of the year to only $100 million in the last month.
The ICO model lost investors' trust, as many of the projects turned out to be either too weak to survive after the crypto winter struck, or scams which tricked investors out of their money and disappeared. Not to mention that the increase in ICOs popularity attracted the regulators who cracked down on them pretty hard, especially in the US.
With all of that happening, it is of a small surprise that the investors started giving up on ICOs, especially with the constant drops in prices which saw even the largest coins…
What Caused So Many Investors to Turn to Bitcoin in 2017?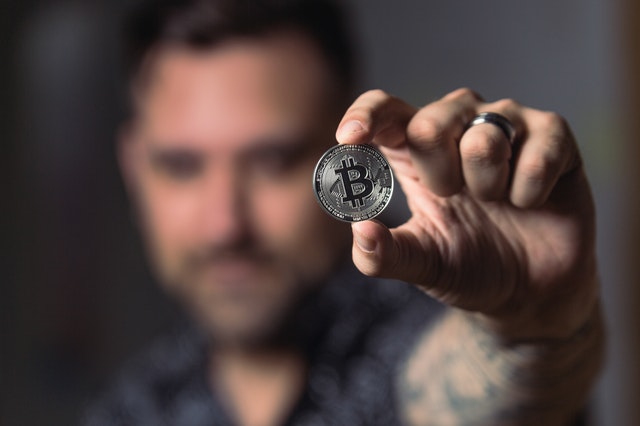 Bitcoin (BTC) has been growing increasingly popular in recent years, especially in the last two. About five weeks ago, the coin celebrated its 10th birthday, however, while it has been an entire decade of its existence, it was basically unknown to anyone who is not a particularly interested in new technologies. This all changed in 2017, when Bitcoin's price skyrocketed from $1,000 to $20,000, making it the biggest trend of the year.
Suddenly, the entire world heard of its name, and cryptocurrencies finally got their place under the spotlight. Investors continued to arrive at the crypto space, cash was flowing, hundreds of new coins emerged, and more optimistic analysts predicted Bitcoin's price going even higher, potentially reaching $50,000, $100,000, and more.
However, as we know today, it was not to last. 2018 was barely a few weeks in when the market crashed, the prices started dropping, and investors started selling. The profits were quickly lost for anyone who did not cash out in time, and these days, Bitcoin's price sits at around $3,812. The crash reminded everyone that cryptocurrencies remain as volatile as ever and that they still pose a risk for investors. But, people already knew this, so why did they invest in the first place?
Bitcoin is alluring
The first thing…
Top 5 Presidential Candidates Thoughts About Bitcoin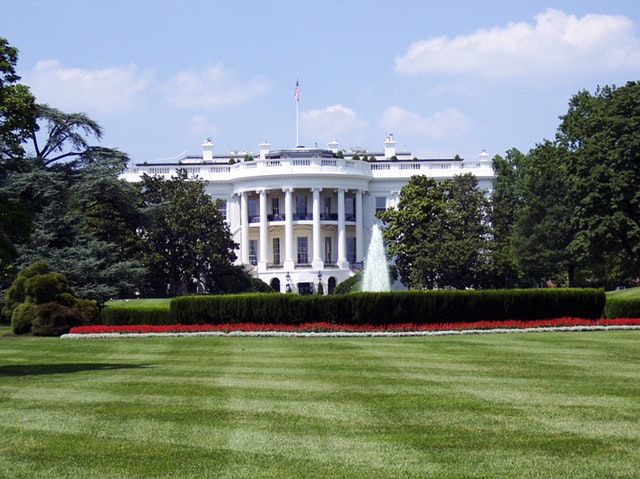 The cryptocurrency space is growing larger and has more impact on our everyday life with each new year. Despite the low prices and market crashes in 2018, the situation on the market seems to be taking a turn for the better, especially after a new surge that started on February 8th. However, as we progress through another year of cryptos' fight for survival and adoption, the 2020 US Presidential Elections continue to approach.
With that in mind, it might be worth knowing what the current major Presidential candidates think about the crypto space, and Bitcoin (BTC), in particular. Of course, no one can know who will get elected and whether the next US President will be a crypto investor or someone who will have no problems with imposing even stricter regulations that might limit the market's potentials.
Even so, we can at least see what they had to say about the crypto industry, and form some sort of expectations regarding the future based on that. It should be noted that the list does not include every candidate, only the major ones, and those who decided to take a notable stance towards Bitcoin.
1) Cory Booker
Let's start with the Democratic candidates, the first of which on our list is Senator Cory Booker. Unfortunately, Sen. Booker did not reveal what his thoughts are on Bitcoin and the crypto industry,…