Ripple gives multi-million dollar bursary to a research organization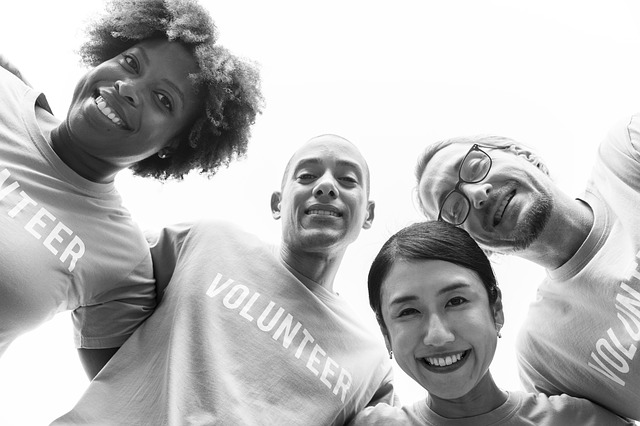 Berkely Haas, a growing business school under the University of California, has been awarded a multi-million-dollar grant from Ripple's University of Blockchain Research initiative in a bid to foster a blockchain research program.
It is worth noting that Ripple is a growing company in the emerging blockchain industry and it is also a mega cross-border settling company of new age. The research program has been aimed to support research, courses, and student activities in the blockchain industry, cryptocurrency, and digital payments.
Furthermore, Haas business school is a beneficiary of Ripple's grant, and it now pleads for different bids from individuals with eligible innovations in the school.
A letter issued by the Institute for Business and Social Impact (IBSI) gave vital information concerning the bid and what the grant will offer when it comes to research and student activities in the blockchain industry.
The letter also indicated that critical courses such as Engineering, Law, and others in the school would be included during the research. Additionally, the grant offered by Ripple will be used to fund the faculty, research processes, and other related events on the Berkley-Hass campus.
Subsequently, the IBSI aims to give grants to academic activities which include, Blockchain and distribution systems, cryptocurrency and digital payments, and cryptography. Also, it relates to the aforementioned topics related subject areas such as blockchain for economic development and global financial inclusion will be considered too.
The letter also indicated that funding is available for the faculty to back their research, teaching, curriculum, development, case studies, cross-developmental collaboration, thought leadership, and other research activities in the mentioned subject areas.
Additionally, the letter stated that the institute would support graduate research program for $5,000 maximum and undergraduate research program for $3,000 maximum. Faculty research will be given $15,000 maximum.
The various research pitches are to be based on Ripple blockchain about smart contracts, regulatory issues and the technicalities of XRP's ledger.
It was also stated that under exceptional circumstances, IBSI would fund research beyond the maximum levels stated and that if there be any need for additional funding, then the amount needed should be indicated. It is also essential to note that the funding projects will commence between Jan 1 and June 30, 2019; student research projects must be completed within a year after the commencement date.
Ripple's XRP Current Market Overview
Ripple's XRP is one of the top digital assets so far in the market today. It's not just another virtual currency, company's blockchain helps banks to connect to another payment providers via RippleNet to provide a frictionless experience when sending and receiving money.
That said, its token, XRP, seems to be staying strong in the crypto space despite everyone else having a nosedive. At the time of writing, XRP is trading at $0.495 and is in the red by 3% (Bitcoin is down by more than 9%, and Ethereum is in red by more than 12% in the last 24 hours).
In the past one week (from Nov 10 to Nov 17), the cryptocurrency made 0.77% profit. Its 24-hour high is $0.50 but has a low of $0.47. The digital asset now occupies the second position with $19.5 billion market cap, thus, surpassing Ethereum by $4 Billion.
For real-time trade alerts and a daily breakdown of the crypto markets, sign up for Elite membership!
Disclaimer: This article should not be taken as, and is not intended to provide, investment advice. Global Coin Report and/or its affiliates, employees, writers, and subcontractors are cryptocurrency investors and from time to time may or may not have holdings in some of the coins or tokens they cover. Please conduct your own thorough research before investing in any cryptocurrency and read our full disclaimer.
Image courtesy of Rawpixel/PixaBay
BTC Surged Above $9.5K, will it Continue to Explode Towards $10K?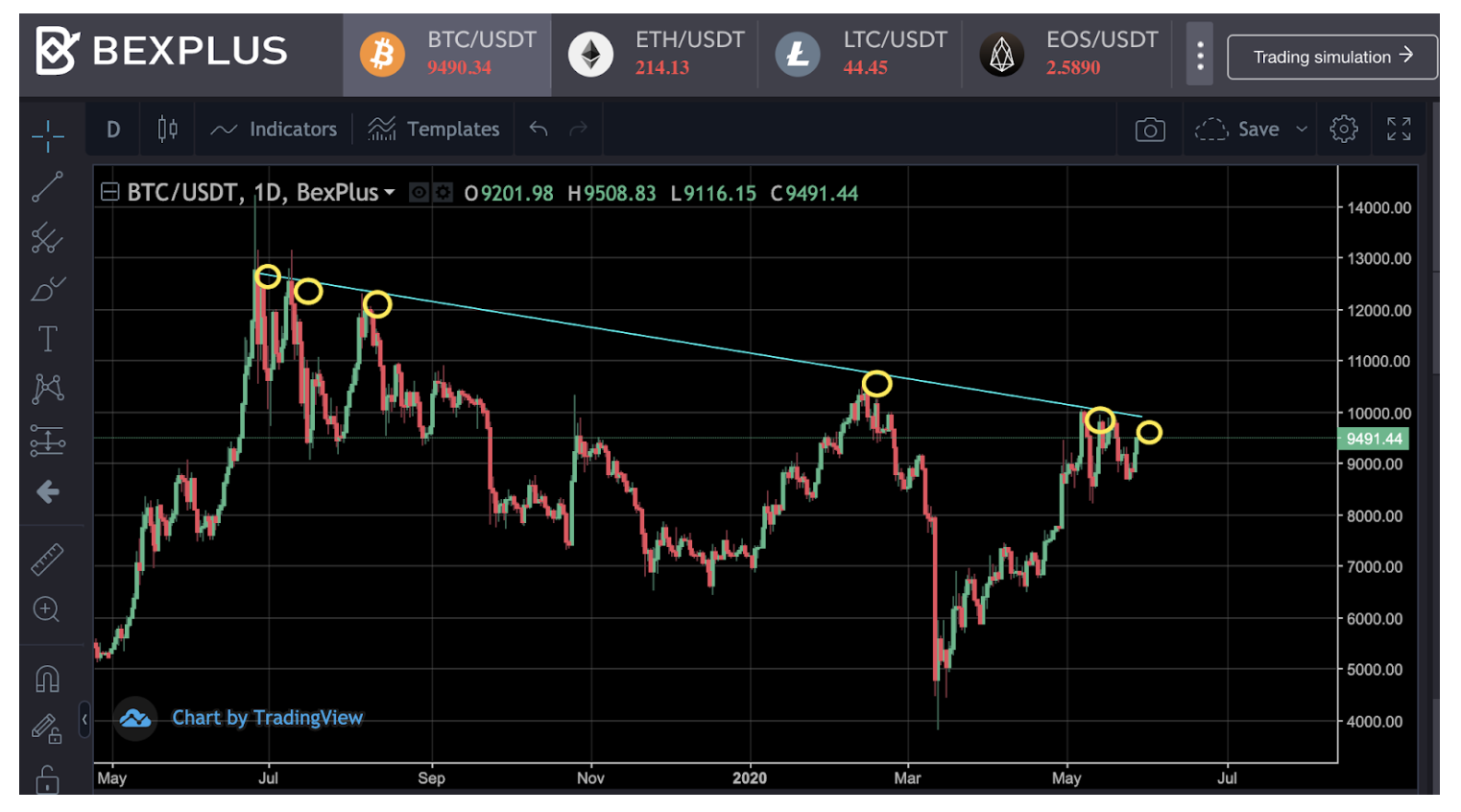 After declining as low as $8,600 on May 25, Bitcoin is currently gathering upward momentum and hit near $9,500, representing a 3.5% gain on 1 day. With the price breaking out once again, there is a confluence of signs suggesting BTC could rally past its monthly high of $10,000 in the near future.
However, Bitcoin has seen six lower highs in a row in the past 12 months, which indicates a bearish cycle spanning over a long period of time. If BTC fails to break above $10,000, it increases the probability of the resumption of a correction.
In addition, BTC may be showing a rough inverse head and shoulders pattern, which is regarded as a textbook bottom indicator. Therefore, if BTC failed to break $10,000 this time, it may drop to at least $6,800 to form the pattern.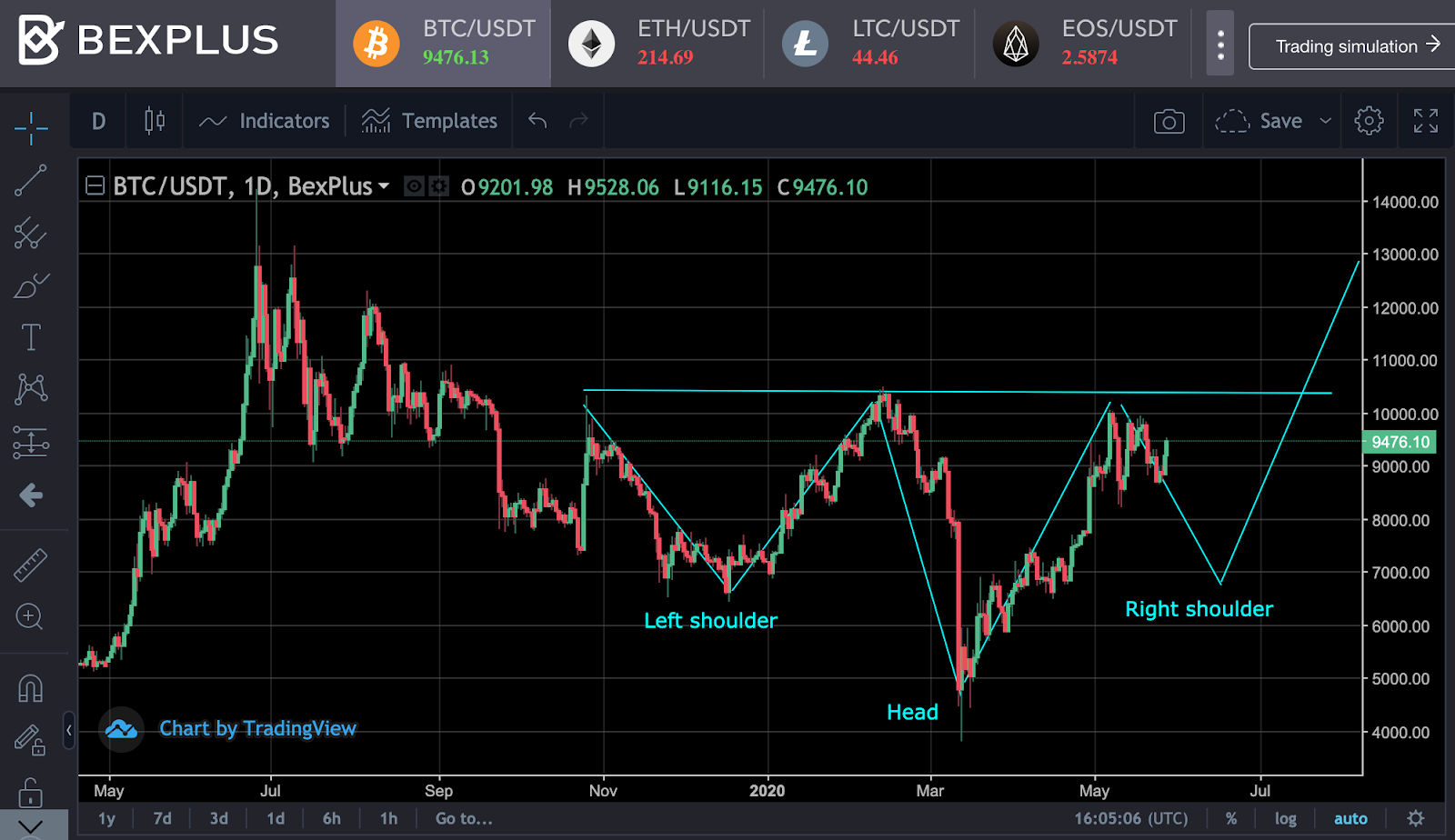 As a result, we can predict that Bitcoin may soon perform a retracement after hitting the $10,000 and change its direction to the upside movement after retesting the support at around $6,800 – $7,100. So how can we profit from the upcoming huge price volatility? BTC futures trading…
Fireblocks Network Adds DigitalBits, Brings Enterprise-Grade Security to Branded Cryptocurrencies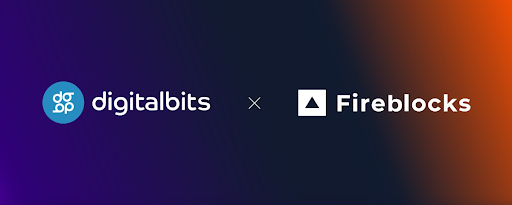 DigitalBits, a blockchain protocol and network layer designed for consumer digital assets, is being added to the Fireblocks Network, the most secure digital asset transfer network for institutions, to deliver a safe and scalable infrastructure for the storage and movement of XDB tokens. Integrating the DigitalBits blockchain with the Fireblocks Network enables enterprise-level security support for branded cryptocurrencies.
Branded currencies, inclusive of loyalty and rewards points, and the emerging subcategory of branded stablecoins, account for billions of dollars in value, and have played a vital role in driving consumer behaviour.  As these assets begin the inevitable shift to tokenization, Fireblocks' novel approach to securing digital assets will prove invaluable to corporate and consumer adoption.
Fireblocks' Network utilizes a defense-in-depth approach to securing digital assets, combining multi-party computation-based cryptography (MPC) with chip-level isolation technology. This removes the single point of failure from the key-management process and enables hardware-based authentication for counterparty transactions.  Fireblocks innovative approach addresses common attack vectors: cyber attacks, internal fraud and human error, while reducing reliance on archaic, time-consuming practices such as test transfers, whitelisting and hardware wallets.    
"DigitalBits is the first blockchain-focused on servicing branded cryptocurrencies to join the Fireblocks Network" stated Michael Shaulov, CEO & Co-Founder at Fireblocks.  "We are looking forward to assisting…
RoFX Review – Simplified Trading for Beginners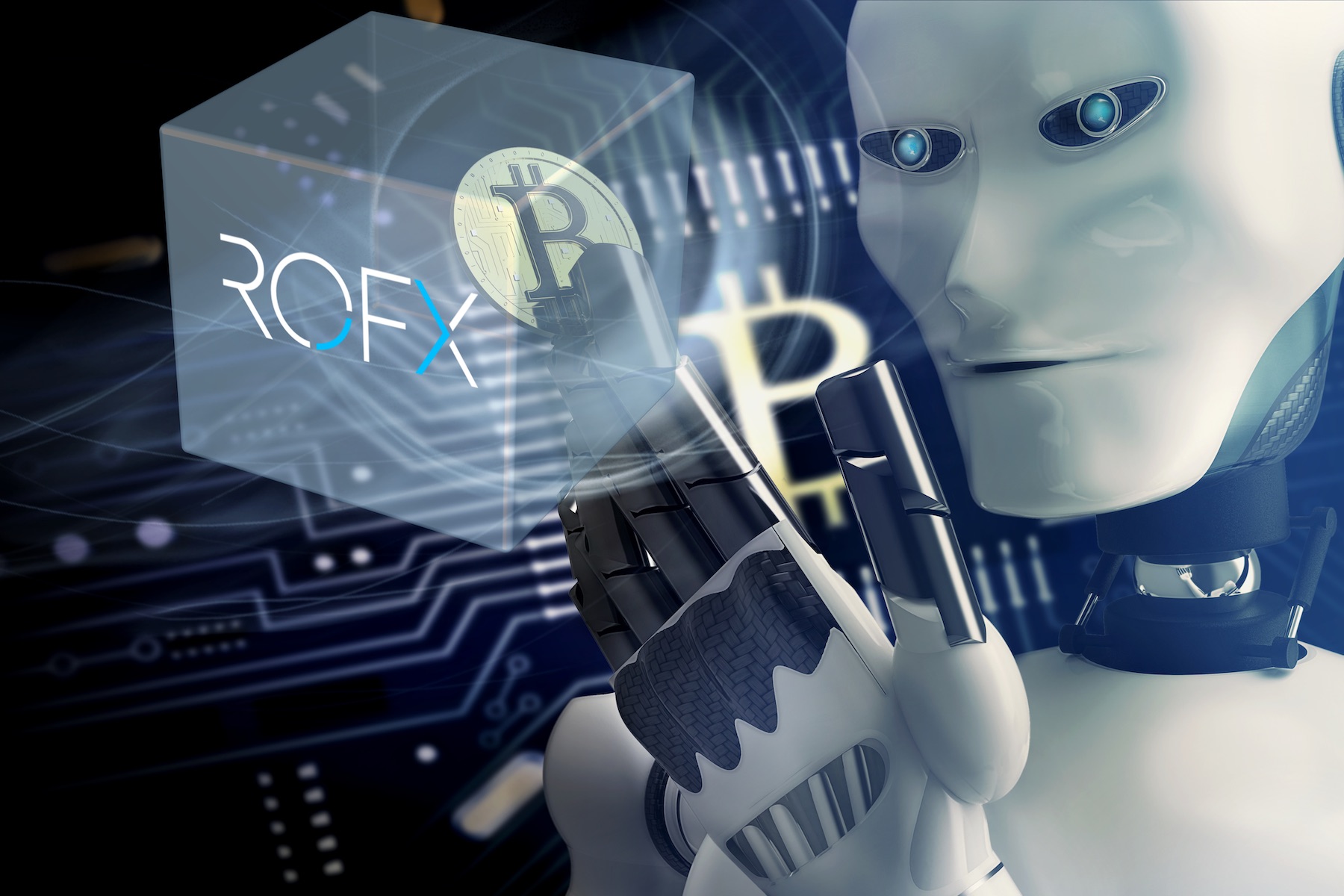 Developed in 2009, RoFX was tested in the world currency market and started offering successful bids with excellent profits from 2010. It is an EA with a proven AI that provides a fully automatic trading solution. The robot is ideal for beginners who do not have much knowledge or experience in forex trading. Here is an honest review of RoFX based on the information gathered from myfxbook and top forex robot review tests.
How to Get Started with RoFX
You need to know that RoFX is not available for download. However, you can open an account for free on the robot's official website rofx.net.  After logging in, the trader can choose from the packages available. A trader should select the package which seems to be the most convenient. 
The bigger the deposit, the less of a percentage is paid as performance fees. The trader also has the higher share in the daily trading profit. Daily profit is calculated as 0.38%. There is loss coverage guarantee.
The following packages are available:
Trial

Easy start

Moneymaker

Gold

VIP

VIP PAMM
You may view the details of the packages in the…