Stellar, Ripple, and the blockchain tech as fintech's engine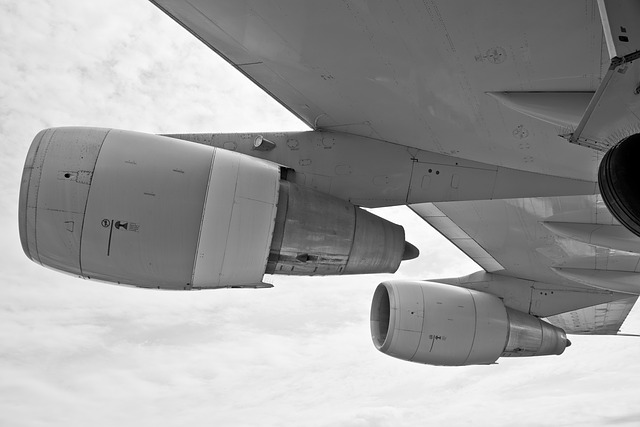 Cryptocurrencies like Stellar (XLM) and Ripple (XRP) might not be unfamiliar to many here now, but "Fintech" is a new word. It's a contraction of "Financial technology." The term describes new ways of doing old things. More specifically, it refers to a new generation of financial services that aim to bring those services to people who have traditionally been marginalized from the banking sector because of a lack of resources.
For instance, if you are an immigrant worker in, say, you and Western Europe need to send money to your family back in some country in Subsaharan Africa, you can't use the bank system. Why? Because the chances are that neither you nor your family has a bank account, even a savings one.
Even if both parties did have a bank account it would still be inconvenient because the procedure is very bothersome, it takes several days, and it's quite expensive (it's usually a percentage of the money you are sending). So what's the option? Fintech companies.
Fintech is finding ways to make the global financial services cheaper, faster, safer, and more efficient in such a way that people who couldn't afford them in the past, can afford them now. Paypal is probably the most famous example.
So how can fintech firms afford to do the same job as banks, only better, at lower cost, at higher speeds and more securely? It's all about technology. They've found the way to harness the power of the internet, mobile phones, and telecommunications technology and turn it into a financial advantage.
It sounds like an easy answer, but you should take into account the traditional financial system is probably the industry with the most inertia in the world.
It's always been very conservative and slow in adopting new technologies. If we talk about settling international payments, banks still use the SWIFT system which came online in 1975, and it still has not updated its technology in any meaningful way.
But there's a missing ingredient here. There's another piece of technology that the fintech industry is beginning to discover and it's quickly integrating it into its services and technology: the blockchain.
Stellar and Ripple – Two Best Examples of Bridges Between Fintech and Blockchain
Leading the way in this regard are two blockchain projects: Ripple and Stellar Lumens. They both have a native token (XRP and XLM, respectively) and they're working hard with both fintech and traditional financial companies so that cryptocurrencies and blockchain technology eliminate all the friction that remains in both systems.
While both Ripple and Stellar were founded by the same person (Jed McCaleb), he dropped out of Ripple to found Stellar which is the organization he currently leads.
Ripple's aim from the beginning was to create a platform and a series of software products that run over a blockchain and use the XRP cryptocurrency to mediate the settlement of payments across borders. They've been so focused on that goal that, for years, the possible case uses for XRP as a retail currency or as means of storage of wealth was completely neglected (that is changing).
Ripple has secured lots of interesting strategic partnerships with some of the world's most important banks so that they join the cryptosphere at least as users and clients, if not as investors.
Stellar is a different animal. Unlike Ripple, it hasn't always aimed to help the financial industry, but to be a third generation blockchain project in which decentralized apps and smart contracts can be deployed or issued by its users.
Then IBM decided to adopt Stellar Lumens as the platform of choice for all of the giant's projects based on the blockchain. This changed the game for Stellar because IBM already has commercial relationships and partnerships with about 90% of the world's banks, so it became an opportunity just too good to pass.
So now you know it. Fintech is taking over the world and cryptocurrencies are the engine it's using to achieve it.
And why should this matter to you as an "average" crypto enthusiast? It's quite simple. These two projects (there are more, such as Electroneum) are finding ways to make cryptocurrencies useful for everybody, even for people who can't use a computer or don't know they're using digital assets indirectly.
That will end up creating demand for those assets which, in turn, will make them more valuable at the crypto exchanges. This will change the market. It's currently driven by speculative pressure, but as assets such as Ripple's XRP and Stellar's XLM gain ground, they could transform it into a real market, driven by economic forces.
For real-time trade alerts and a daily breakdown of the crypto markets, sign up for Elite membership!
Disclaimer: This article should not be taken as, and is not intended to provide, investment advice. Global Coin Report and/or its affiliates, employees, writers, and subcontractors are cryptocurrency investors and from time to time may or may not have holdings in some of the coins or tokens they cover. Please conduct your own thorough research before investing in any cryptocurrency and read our full disclaimer.
Image courtesy of Blickpixel/PixaBay
Bitcoin, Litecoin, Ethereum, and Ripple On the Rise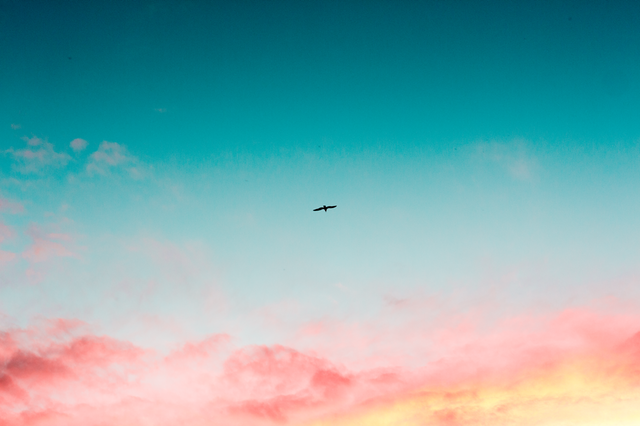 The recent development in the cryptocurrency industry is a rise in price for many of the core digital coins. We believe that the unexpected price hike is due to the renewed interest of the key players in the industry. Many investors, speculators, and traders are rushing into the number one cryptocurrency; Bitcoin like never before. Other altcoins such as Ethereum, Ripple, and Litecoin are not dormant either. The effect of the influx is the soaring prices of the digital coins within seven days.
The price of the crypto leading giant-Bitcoin has increased at 25.74 percent in one week. Ethereum also gained 18.76 percent increase in its price. Litecoin and Ripple also recorded some percentage increase in the tune of 53.20 percent and 16.12 percent respectively. It is no just these few popular coins that have gained in one week. From what we have gathered, 94 digital coins amongst the leading 100 cryptocurrencies are also experiencing the rise in price. This information is according to what TradingView published in April 2019.
According to them also, other cryptocurrencies gained in value while others declined. From their calculations, six digital currencies advanced while ninety-four was on the decline. Also, another information shows that the increase in Bitcoin price has reduced the value of other assets such as bonds and stocks.
The possible reason for the rally
Many people are wondering…
Crypto Market is Not Free from the Bearish Trend Yet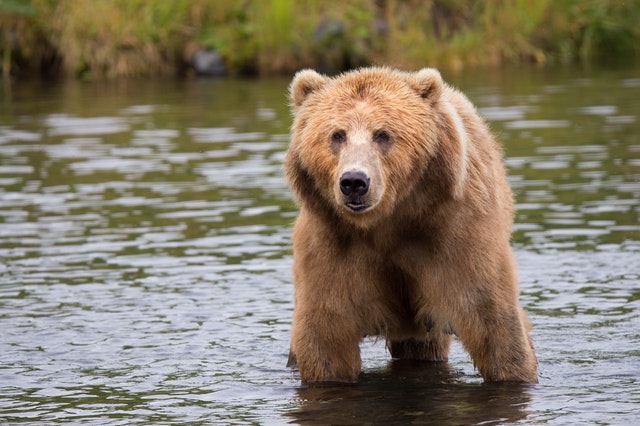 Investors and traders are still speculating over the bullish trend that shook the market this past seven days. However, amidst the joy of the price hike in the industry, some people are still cautious. A crypto trader with the twitter handle of BTC_Macro is advising other players in his tweet to be careful. According to him, the bearish cryptocurrency market is not over yet.
In the tweet, the user admonished players in the market not to listen to the people saying that the bears have given up. It went further to say that Bitcoin may still plunge uncontrollably anytime even if it breaks the $6K mark. When this occurs the twitter user continues, any scenario may occur. The advice is that players in the crypto market should be on the neutral side. According to the user, it is not safe to be on the bullish side or the bearish side. Instead, players should be on their toes without bias.
How Trader reacts to price movements
Over time, it has become evident that many traders usually go against the market majority during bearish or bullish trends. Well, there is usually some logic backing up the reactions.
It is true that we have seen the longest bearish trend in the history of cryptocurrencies. Everybody who has a stake in the crypto market is expecting the day of the bull's rise…
The Interoperability Problem of Blockchain May Soon Be Over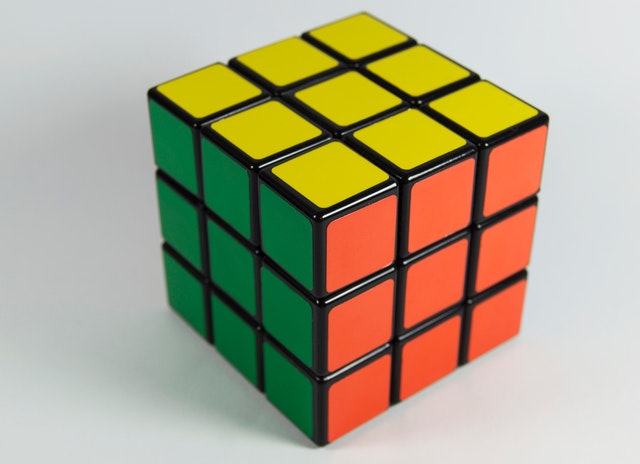 Crypto traders have certainly had a rough time since early 2018. The markets have tanked resulting in large losses for nearly everyone involved in the market. While that's bad, what's even worse is the fact that many projects have failed to deliver on their roadmap. Blockchain technology has been hailed as the next great advance in technology. And while many companies are making strides toward fully implementing blockchain-based technology, there is still a long way to go. As promising as blockchain technology is, there are still limitations that need to be addressed.
Limitations of Blockchain Networks
Although blockchain technology is certainly the future, the existing technology will need to be improved before it can go mainstream.  A few of the current limitations include:
Limited Scalability – Blockchain networks have consensus mechanisms that require each node to verify a transaction. This verification requirement slows down the network and limits the total number of transactions that can be processed.
Limited Usage – Each blockchain network was created with specific usage in mind. Because of the limited number of use-cases, each network eventually suffers from a never-ending loop of limited adoption. In the end, this causes low awareness.
Lack of Interoperability – At present, individual blockchain ecosystems are unable to communicate with each other. If a blockchain network attempts to retrieve information from an external (outside the "chain") source, each node would have to…