The sectors that could prove to be the making of cryptocurrency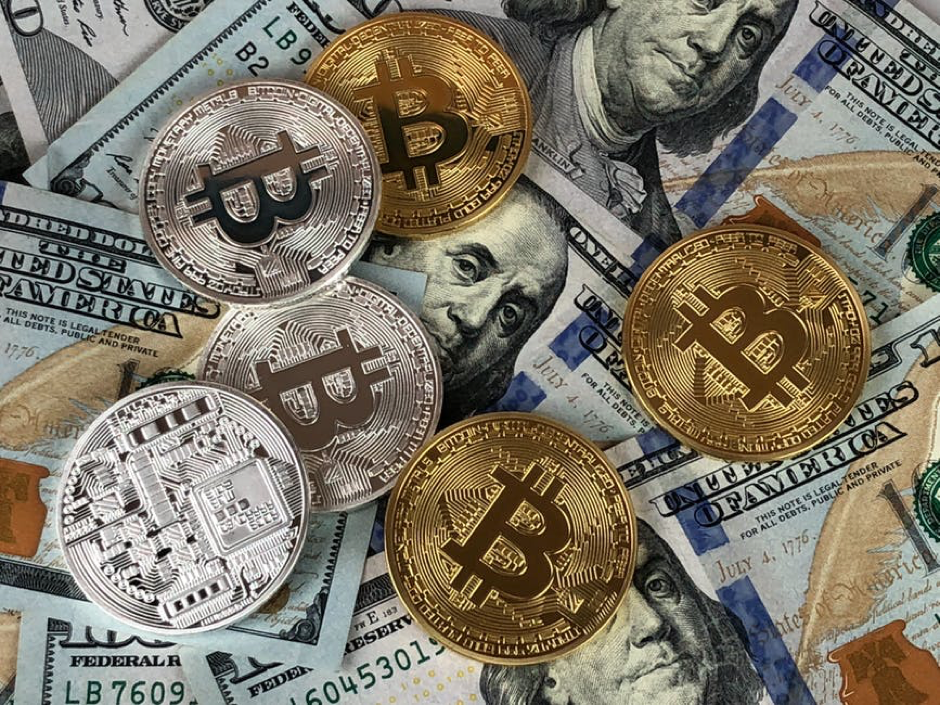 After last year's record-breaking run for Bitcoin, and the accompanying surge in public interest reflecting its huge boost in value, you might have expected attention to have waned at least a little in cryptocurrency. However, their increasingly high profile across the media belies this assumption.
But while news surrounding cryptocurrency has been dominated by its meteoric rise, coverage hasn't been universally positive. The volatility of the market and high-profile hackings of crypto organisations such as the DAO have been pressing issues that have arisen.
On a more lighthearted note, it was also recently announced that, along with words like twerk, bizjet, and macaron, Bitcoin is now a word that's acceptable for use in a game of Scrabble. The combined headlines have created a consistently high profile.
This surge into the public consciousness has led to a penetration into different sectors and industries – making cryptocurrency not just an investment opportunity for entrepreneurial traders, but a widely accepted means of carrying out all kinds of transactions.
Here are five sectors that have the power to drive forward the use of cryptocurrency and companies who are already playing an important part in securing its future.
Financial services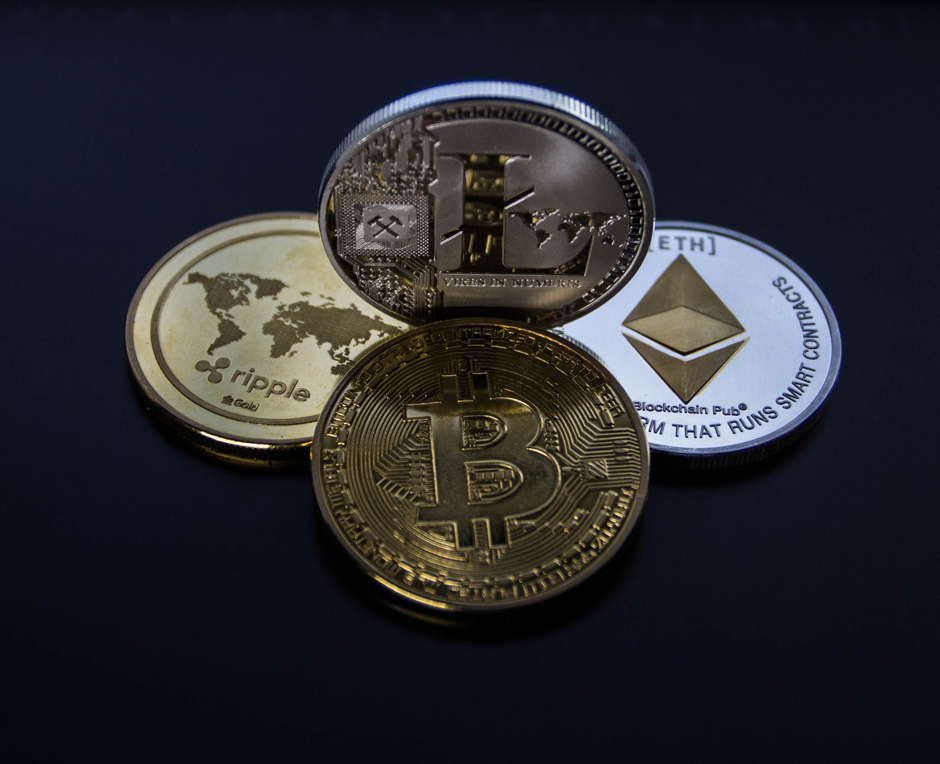 It's unsurprising that the financial sector is first on our list. Despite one of the fundamental objectives of Bitcoin being to cut out the need for banks and other intermediary institutions, it was never going to be long before they started to explore the potential of this new transactional method.
The appeal of the blockchain tech that cryptocurrency uses, is that it's a secure way of transacting money and lists every exchange that takes place. Therefore, companies such as Mastercard are looking into how this can benefit them and their customers– with a number of other banks actively exploring how cryptocurrencies can be incorporated into their standard operations.
In their case, the fact that people will be able to see that official institutions are prepared to use this new and relatively unknown form of payment will also be doing a great PR job for cryptocurrencies in general. With the financial sector leading the way, what's stopping other sectors adopting this alternative currency?
Property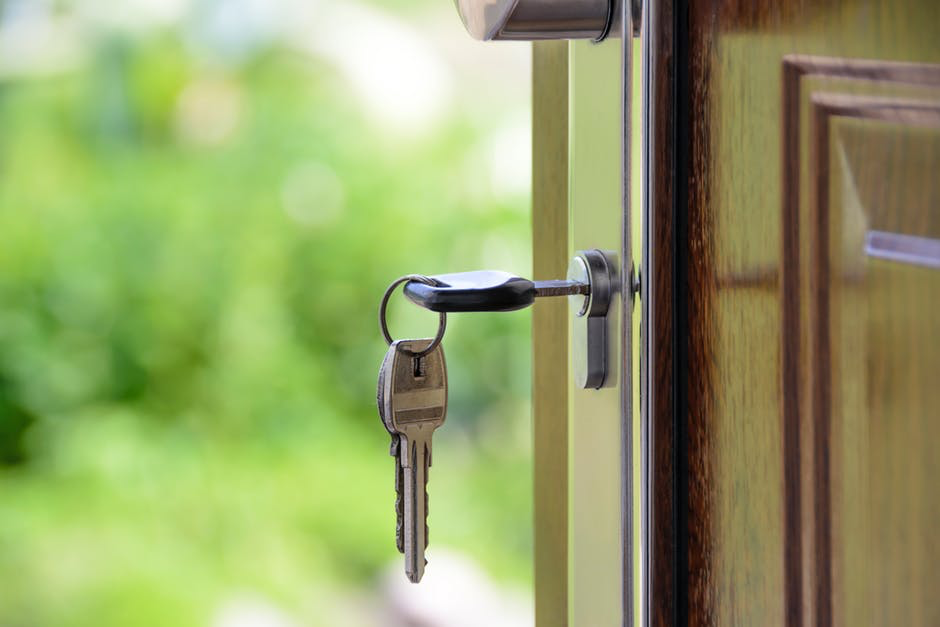 The financial sector relies on large amounts of money being transferred securely, and so does the property industry – in the form of purchases, rental payments and bonds. Cryptocurrencies seem an obvious choice, thanks to the blockchain-backed security they provide in ensuring that a transaction is genuine and will go through.
Equally useful whether being used within a country or internationally, cryptocurrencies would be able to give buyers and sellers real peace of mind – as well as potential savings on transaction fees charged by the banks.
Their international usage has already been put into practice by some property developers, Baroness Michelle Mone being one of them. Selling a string of Dubai apartments in Bitcoin, she could be about to begin a revolution within the industry.
The fact that property is an essential for individuals and businesses means that the general population would be exposed to using cryptocurrencies – expanding its user base and bringing it more into the mainstream. But, perhaps most importantly, the speed with which blockchain transactions can be made would be a very important feature when cryptocurrencies are used in the world of property.
Gambling
Gambling operators offer a huge array of games these days – and these games are more engaging and immersive than ever, as developers have evolved their products alongside improvements in digital technology.
It's a hugely competitive market. From poker to blackjack and roulette, all the major casino games are available online, as well as multiple slots spanning every niche. And the well-known and well-loved game of bingo is also shining online – as you'll see over at Wink Bingo, one of the most popular online gaming sites operating in this space.
There's no question the online gambling industry has been one of the biggest economic successes of the last two decades. Having risen from nowhere to a worth of around $40 billion worldwide this year – and projected to rise to almost $60 billion by 2020 – even just a fraction of that revenue converted into cryptocurrency transactions would be a major leap forward.
Most online gaming operators have steered away from cryptocurrencies in the past, due to the formerly shady perception of these new methods of payment. But their business is built on novelty and innovation and as the familiarity of cryptocurrencies has led to a more widespread acceptance, more online gambling operators might be tempted to adopt this alternative currency.
Many gamblers would love it as it would give them the freedom to play anonymously, and for casinos – they would be able to provide faster, cheaper transactions through Blockchain rather than through banks. The only hang-up is regulation, which stipulates that gambling operators must know who their gamblers are, how old they are, and where their funds come from. But who knows, things may change in the future if gambling laws become more relaxed.
Travel and tourism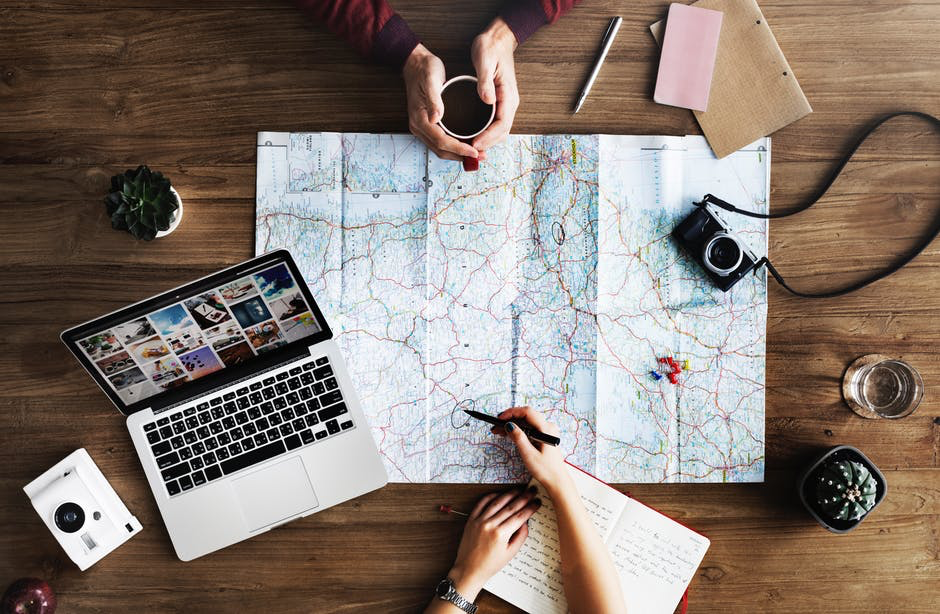 By its nature, travel and tourism applies itself to cryptocurrencies as a standard method of payment, especially in the digital age when more trips are being booked online. Not only would it mean that fast and secure payments could be made, but it would also ensure that there would be no currency conversions to potentially increase the cost of travel.
An adoption by travel companies has already taken place, with payments for flights, cruises, hotels and even car rentals already using cryptocurrency. If cryptocurrencies were also to be more widely used across the world it could also potentially eliminate the need for travel money to be purchased before travelling – another potential money-saver for the traveller.
While this might not be good news for the currency exchanges, it would certainly support one of the founding principles of cryptocurrencies; to create an independent transaction method free from governmental or institutional interference or control.
Music and entertainment
Our final example is an industry that has undergone an almost inconceivable transformation in recent years and whose whole business model has had to change beyond recognition. Where musicians and record companies had once to rely on CD sales for the bulk of their income and touring was a secondary income source for performers online streaming has changed all this.
Now musicians rely heavily on the small but regular payments that they receive from streaming services like Spotify and Apple Music. This seems to be a payment method ripe for conversion to cryptocurrency. An added benefit is that the secure nature of the blockchain could also help to protect the copyright on artists' material – a hugely pressing issue in the industry.
Several start-ups have begun to explore how cryptocurrency can enhance the artist-fan relationship, offering artists their own cryptocurrency- so fans can better support their favourite artists. Whether this becomes widely adopted remains to be seen, but it's a step in an interesting direction for an industry that has traditionally been slow to adapt to change.
Naturally, there are many other industries whose wholesale adoption of cryptocurrencies would give them an immediate boost including some such as insurance, healthcare and computing and it seems that the momentum is steadily building for this to actually happen. The accelerating pace of change also means that this could all take place far sooner than we anticipate. Who knows where we'll be this time next year? It's certainly going to be very interesting to find out.
Disclaimer: This article should not be taken as, and is not intended to provide, investment advice. Global Coin Report and/or its affiliates, employees, writers, and subcontractors are cryptocurrency investors and from time to time may or may not have holdings in some of the coins or tokens they cover. Please conduct your own thorough research before investing in any cryptocurrency and read our full disclaimer.
How Cryptocurrencies Will Change Online Gambling in the Future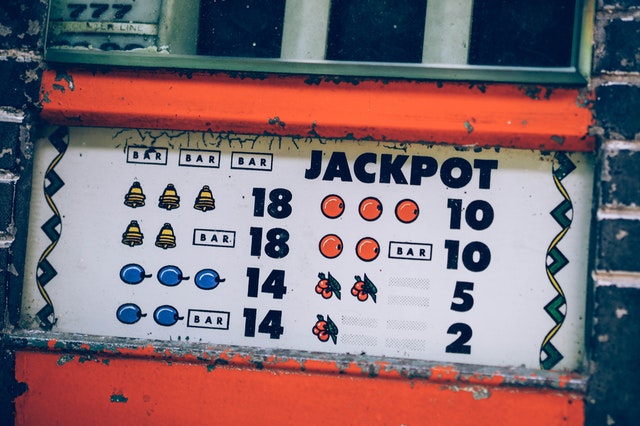 Anyone who has followed online gambling since the beginning can tell you that things don't stay the same for long. One of the reasons for this is that technology improves at such a ridiculously fast pace, and innovators in this industry are able to match up with those technological changes pretty quickly.
An innovation in technology that the Internet gambling industry has really learned from is cryptocurrency, with bitcoin in particular leading the way. We've seen it emerge as an alternative banking method, but it's going to change the industry as a whole in ways that people can't quite understand yet.
A Post-Legality Era
Something that has eluded online gambling since its inception is the idea of a global governing body. As it stands right now, each individual country (and smaller units of jurisdiction) have their own governing bodies that oversee in the industry. A lot of these laws are tied to banking laws, and that's where the legality of playing in bitcoin casinos becomes such an interesting topic.
In the present, we're seeing country-based regulatory bodies from places like Malta, Gibraltar and the United Kingdom start to work together and recognize each other's licenses more and more. That's taking serious steps towards having a global governing entity, and once that happens, the role of bitcoin is going to be even larger than it is now because it'll…
VOLUM (VLM) Announces Commencement of Token Generation Event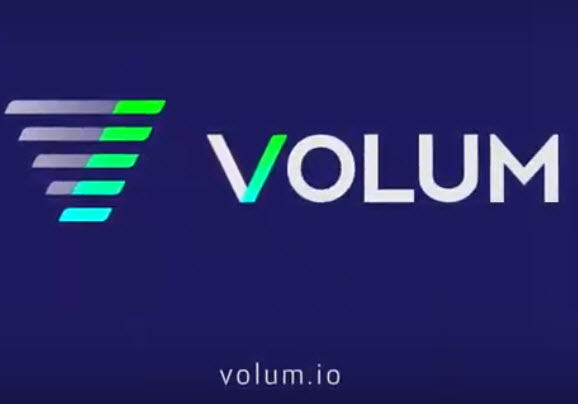 ESTONIA, May 4, 2019 – VOLUM (the "Company"), a multi-dimensional blockchain technology holding company, is thrilled to announce the commencement of the Volum (VLM) Token Generation Event ("TGE") beginning on Saturday, May 4. The VLM utility token is the native cryptocurrency powering the VOLUM supply chain and logistics management platform.
Driven by algorithmically intelligent software tailored to logistics and supply chain management, along with Internet-of-Things ("IoT") integrated functionality, and a backbone of hybrid public and consortium blockchain architecture, the platform is organized around the Volum (VLM) token. The VOLUM TGE will be managed by deploying ERC20 tokens on Ethereum Mainnet to maximize future access to cryptocurrency exchanges.
The VOLUM platform operates as a comprehensive control center for supply chain and logistics management operations. Companies who use this platform will be able to carry out a wide range of blockchain transactions including: Payments, Rewards, Purchase Orders, Legal Contracts, Regulatory Compliance, Taxation, Shipment Management, Letters of Origin, Customs Documents, Inputs/Outputs and Inventory Ordering, Delivery/Parcel Tracking, IoT Monitoring and Reporting, Big Data Analytics, and Inputs and End-Product Tracking/Traceability.
"The total addressable market for a blockchain-based supply chain solution is nearly $54 trillion globally, with the majority of the world's workers playing some part of this equation" noted Arnaldo A. Detrés, CEO of Bengala Technologies, LLC, the principle blockchain developer working to build the VOLUM platform. "However, blockchain solutions have been unable to…
How to Secure Yourself in Relation to Bitcoin: Top VPN Services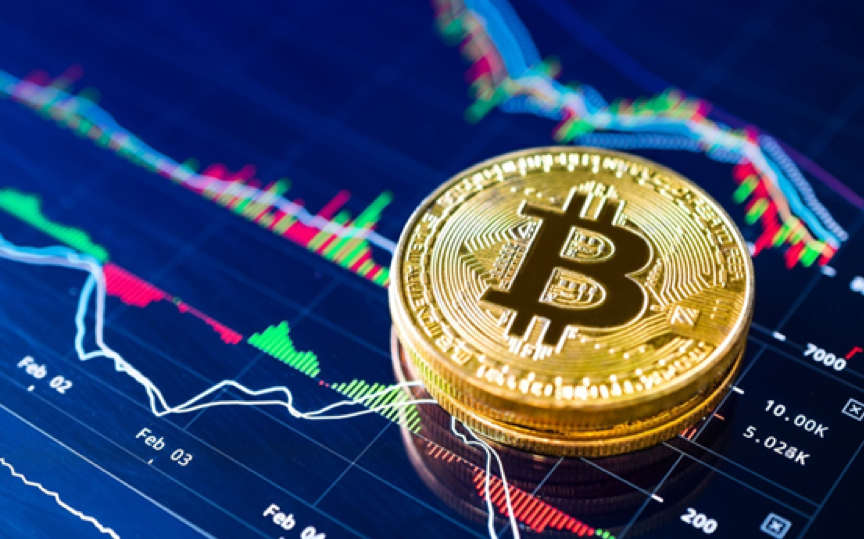 Nowadays, more frequently people opt to use cryptocurrency such as Bitcoin while dealing with financial transactions for its convenience, so its increasing prevalence isn't round-of-the-mill phenomenon but still, its users need to create fully protected cooltechzone to secure their data.
Recently, a great abundance of VPNs have started to accept it as a way of payment and it definitely makes sense: one buys VPN to retain anonymity on the Web, so why not to use the privacy-focused payment method? Paying for a VPN service with Bitcoins or any other cryptocurrency secures personal data from curious eyes leaving no traces.
What is a VPN?
Virtual Private Network (VPN) is generally presented by the group of linked to each other computers via the Internet. VPN boosts protection and provides a high level of anonymity to all types of Internet connections.
Security
While the connection to the ordinary Wi-Fi networks, a user usually gets access to the Internet directly, thus he becomes vulnerable to the hackers and the malware attempting to steal his personal data. On the other hand, applying VPN one transmits and gets data in encrypted form which makes it protected.
Anonymity
Generally, isn't hard to trace an Ip-address of any user and to identify his location with sufficient accuracy. With the help of VPN, the attacker will only get the address of the removed computer. Undoubtedly, the safeguard…