Ripple CEO Promoting Centralization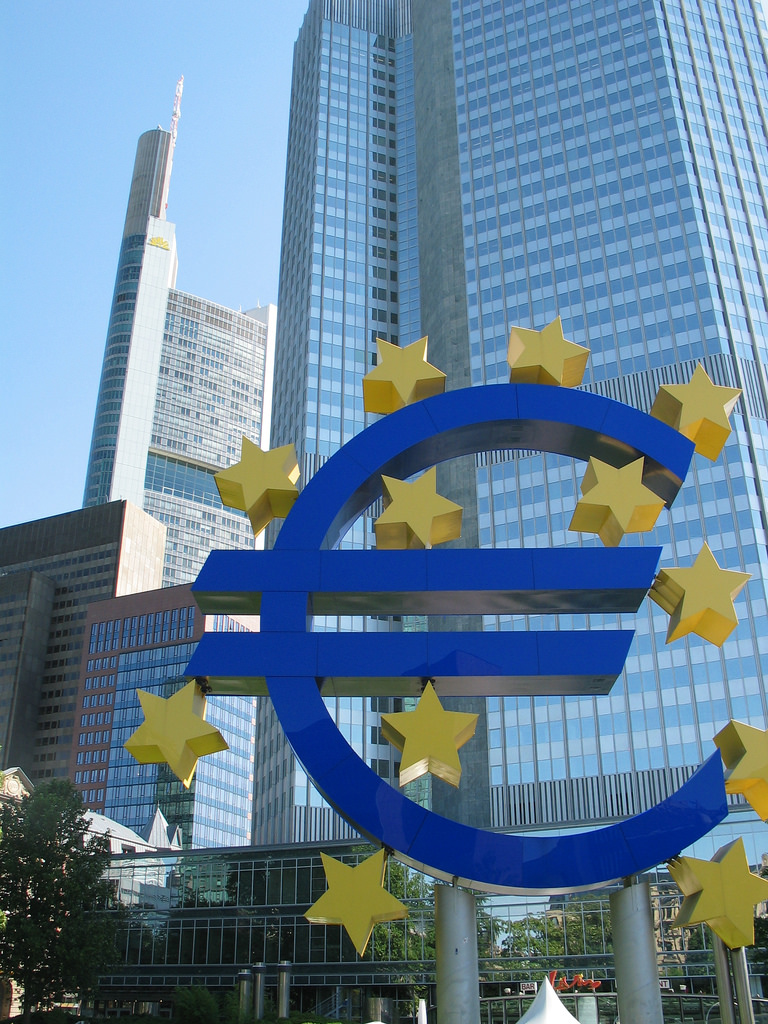 It seems that these days Ripple has been taking all headlines. No wonder because Ripple is being tested by multiple banking and financial institutions across the globe as this currency is spreading its influence among more traditional financial standards. This made us believe that Ripple is looking into centralization as well, especially after the latest announcement from the side of Ripple CEO, Brad Garlinghouse, where he supported centralization in the world of digital values. In what terms did Garlinghouse speak about centralization and how does he see Ripple in the world of crypto values?
Ripple and the Story of (De) centralization
It all started back in 2008 for decentralization when Bitcoin was officially presented as the first decentralized digital currency made to operate on blockchain technology. Bitcoin was set as a promise to renounce any sign of a third party presence, that way promoting decentralization as a core feature of digital assets that would be launched later in the years to come, inspired by Bitcoin and the technology behind it. After a couple of years, everyone started to realize how blockchain technology could be the next big thing, so we have more and more ICOs coming in.
The thing about decentralization when it comes to cryptocurrencies is the fact that the nature of decentralization actually supports the idea behind the original purpose of digital value such as the first and original Bitcoin. With decentralization, all users can make sure that there aren't any third parties that could jeopardize the integrity of the digital asset and platform they are using. With this model there is no room for having third parties earning profit either – that is the case because, as we all know, transactions made with blockchain technology and decentralized platforms aren't being monitored, altered or viewed by third parties or middleman.
Now, it is no secret that Ripple was brought into a discussion about centralization many times before, being "accused" for having a centralized platform, also having many crypto enthusiasts claiming that having a centralized digital value is completely and most definitely against the vision behind digital currencies and supporting blockchain-based platforms.
When asked about centralization, Ripple's CEO, Brad Garlinghouse said that there should be room for centralization in the world of cryptocurrencies. His statement caused many debates among crypto enthusiasts and specialists, although Garlinghouse brought up a couple of pretty convincing arguments in favor of having a centralized digital currency.
Garlinghouse claims that digital currencies and fiat more traditional values (money as we all know it) should meet somewhere halfway. In Garlinghouse's opinion, digital currencies should work together with traditional financial and banking institutions and not consider these institutions as a direct opposition.
Does this make any sense? Having a centralized digital currency?
Perhaps. If you try and consider Garlinghouse's claims from another point of view, you could easily say that he did make some good points. If you take a look at Ripple's roadmap and consider mentioning all the partnerships this currency has managed to collect in a short period of time, it seems that Garlinghouse knows what he is working.
His strategy is obviously not going against the system that is known as more accepted and more traditional – it's quite the opposite. The fact that Ripple is being tested around the globe for cross-border payments and fast transactions that are easily processed in a matter of a second, says a lot about Ripple's CEO strategy.
By pairing up with more traditional institutions such as banks, Ripple is getting itself "out there", that way also promoting fast, prompt, safe and private transactions that can be made on global level in only a couple of seconds while banks take from 3 to 5 days to process a single payment and make it available to the receiver.
However, you can't miss on noticing that Garlinghouse is not in any way promoting XRP, which is Ripple's official digital currency. Why? Well, simply because banks aren't interested in digital currencies – banks and financial institutions are solely interested in  Ripple's technology, xCurrent, that would enable banks to make fast transactions and change the old infrastructure these institutions have been using for ages.
Although Garlinghouse claimed that centralization isn't that bad at all, further reminding that changes in the global financial system can't be done from the outside, but from within the system.
He further adds that he still favors decentralized technology because even though it might occur that Ripple goes away, while he hopes it doesn't, Ripple's ledger would still continue to exist as a decentralized ecosystem.
Lowering Fees with Ripple
Another interesting and pretty groundbreaking objective set by Garlinghouse is having the transaction fees lowered to a minimum, all across the globe. The initial plan is to lower the fees around the world from 7 to 3% the latest by the year of 2030.
The result of this case would certainly impact global economy in a way that fees of 200$ would turn into ridiculously low fees of only 60 cents. This is a huge difference by all means. The current average fee for making global transactions goes around 14$, so in case Garlinghouse would succeed in his mission, instead of paying 14$ in fees, you would be paying a ridiculously small amount that you wouldn't even feel in your wallet.
Ripple and Traditional Middleman Institutions
You have surely heard that Facebook has announced banning of all ads related to crypto values, with this announcement taking place somewhere around June of 2018 a while ago.
Now, Google has made a similar announcement where Google will also be prohibiting any advertising containing promotion of cryptocurrencies. This case seemed like a declaration of war to many crypto enthusiasts as the market state in the world of cryptocurrencies was already doing bad enough even without Google's announced a ban on all crypto-related ads. Google, as well as SEC, are also calling for regulations, drawing attention to the need of regulating crypto values and everything related to cryptocurrencies.
Ripple's CEO agreed with Google and SEC, adding that cryptocurrencies would be better off regulated.
If you are wondering why Facebook and Google would hold anything against cryptocurrencies, the answer is pretty simple. As we all know Google and Facebook are some of the biggest industry giants with billions of dollars in their capitalization. The fact is that these two giants are working with the largest databases of information available on the internet – they decide the way you or anyone else is able to access any info available online, public or private.
That is why they could possibly have everything against having cryptocurrencies well-established and widely accepted.  If decentralized ecosystems continue with operating in the future, people would be able to distribute and use data and information without any interference by Google, Facebook or similar services, which could cost these third parties more than imaginable.
How is Ripple doing at the Current Moment?
In the last 24 hours, Ripple has gone down even deeper as it started to trade in the red. After the latest negative change in its price, XRP fell down by -9.82% against the dollar. That being said XRP can now be purchased for 0.60$ per one coin.
Although Ripple's CEO seems to be more interested in technology than in Ripple's currency, XRP, hopefully for HODLers, Ripple's coin will soon manage to bounce off.
We will be updating our subscribers as soon as we know more. For the latest on XRP, sign up below!
Disclaimer: This article should not be taken as, and is not intended to provide, investment advice. Global Coin Report and/or its affiliates, employees, writers, and subcontractors are cryptocurrency investors and from time to time may or may not have holdings in some of the coins or tokens they cover. Please conduct your own thorough research before investing in any cryptocurrency and read our full disclaimer.
Image courtesy of Soumit Nandi via Flickr
Bitcoin, Litecoin, Ethereum, and Ripple On the Rise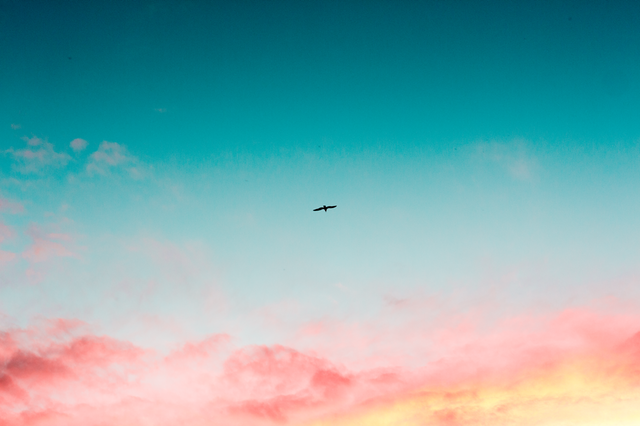 The recent development in the cryptocurrency industry is a rise in price for many of the core digital coins. We believe that the unexpected price hike is due to the renewed interest of the key players in the industry. Many investors, speculators, and traders are rushing into the number one cryptocurrency; Bitcoin like never before. Other altcoins such as Ethereum, Ripple, and Litecoin are not dormant either. The effect of the influx is the soaring prices of the digital coins within seven days.
The price of the crypto leading giant-Bitcoin has increased at 25.74 percent in one week. Ethereum also gained 18.76 percent increase in its price. Litecoin and Ripple also recorded some percentage increase in the tune of 53.20 percent and 16.12 percent respectively. It is no just these few popular coins that have gained in one week. From what we have gathered, 94 digital coins amongst the leading 100 cryptocurrencies are also experiencing the rise in price. This information is according to what TradingView published in April 2019.
According to them also, other cryptocurrencies gained in value while others declined. From their calculations, six digital currencies advanced while ninety-four was on the decline. Also, another information shows that the increase in Bitcoin price has reduced the value of other assets such as bonds and stocks.
The possible reason for the rally
Many people are wondering…
Crypto Market is Not Free from the Bearish Trend Yet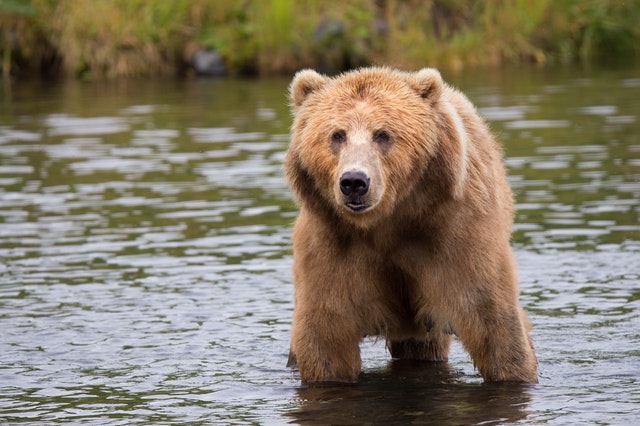 Investors and traders are still speculating over the bullish trend that shook the market this past seven days. However, amidst the joy of the price hike in the industry, some people are still cautious. A crypto trader with the twitter handle of BTC_Macro is advising other players in his tweet to be careful. According to him, the bearish cryptocurrency market is not over yet.
In the tweet, the user admonished players in the market not to listen to the people saying that the bears have given up. It went further to say that Bitcoin may still plunge uncontrollably anytime even if it breaks the $6K mark. When this occurs the twitter user continues, any scenario may occur. The advice is that players in the crypto market should be on the neutral side. According to the user, it is not safe to be on the bullish side or the bearish side. Instead, players should be on their toes without bias.
How Trader reacts to price movements
Over time, it has become evident that many traders usually go against the market majority during bearish or bullish trends. Well, there is usually some logic backing up the reactions.
It is true that we have seen the longest bearish trend in the history of cryptocurrencies. Everybody who has a stake in the crypto market is expecting the day of the bull's rise…
The Interoperability Problem of Blockchain May Soon Be Over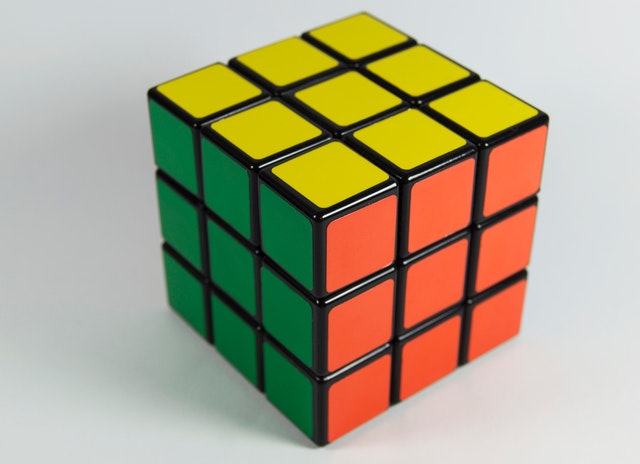 Crypto traders have certainly had a rough time since early 2018. The markets have tanked resulting in large losses for nearly everyone involved in the market. While that's bad, what's even worse is the fact that many projects have failed to deliver on their roadmap. Blockchain technology has been hailed as the next great advance in technology. And while many companies are making strides toward fully implementing blockchain-based technology, there is still a long way to go. As promising as blockchain technology is, there are still limitations that need to be addressed.
Limitations of Blockchain Networks
Although blockchain technology is certainly the future, the existing technology will need to be improved before it can go mainstream.  A few of the current limitations include:
Limited Scalability – Blockchain networks have consensus mechanisms that require each node to verify a transaction. This verification requirement slows down the network and limits the total number of transactions that can be processed.
Limited Usage – Each blockchain network was created with specific usage in mind. Because of the limited number of use-cases, each network eventually suffers from a never-ending loop of limited adoption. In the end, this causes low awareness.
Lack of Interoperability – At present, individual blockchain ecosystems are unable to communicate with each other. If a blockchain network attempts to retrieve information from an external (outside the "chain") source, each node would have to…